Interview with Orison Books publisher Luke Hankins
by Haley Cherico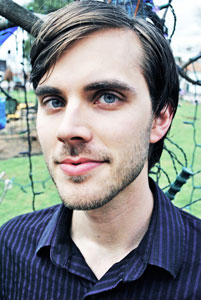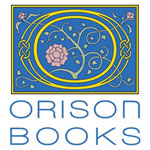 What made you decide to start Orison books?
I've been an editor at literary magazines for many years, and I've always enjoyed the curatorial and editorial processes, and I find it thrilling to give a platform to literary work that really excites me. A natural extension of this, in my mind, was to start a literary press in order to champion work I believe in and give it a potentially more enduring form than a page in a literary magazine-a book, which might be treasured and returned to for years and years. For whatever reason, we don't tend to keep literary magazines and return to them again and again the way we do single-author books or edited anthologies. I can't say why this is, but I've observed that it is generally true.
In considering what form the press would take, I was influenced by my longstanding interest in literature that unabashedly engages the most profound and ultimately mysterious questions we humans have been asking all along. This includes literature that comes out of religious and spiritual traditions as well as literature that is engaged with metaphysical concerns or experiences of transcendence and sublimity from non-affiliated perspectives. I wasn't aware of any press that intentionally focused on this sort of literature, and it seemed to me a huge gap to be filled. I want Orison Books to occupy the expansive space of the human spirit, which is neither ideological nor closed off to the possibility of the divine.
If all literature is supposed to be "spiritual" how do you intend to set Orison books apart?
I don't believe that all literature is "supposed to be 'spiritual.'" Who said that? I certainly didn't!
In fact, I think a huge portion of the literature written in this country today intentionally avoids anything that might smack of spirituality. It is often avoided like an infectious disease, viewed with suspicion or scorn, and guarded against with a flimsy shield of easy irony. It's often that, or the opposite-an ideological, religious approach to literature from a perspective that is too narrow and rigid to appeal to a wide audience.
My hope is that Orison Books might play a part in demonstrating the ongoing necessity, vitality, and cultural significance of spiritually engaged literature that does not seek to represent a rigid ideology, but rather is devoted to exploring the mysteries of our existence and experience, a literature that is at home with the unknown and the metaphysical imagination.
I think our forthcoming titles exemplify the breadth and depth of Orison Books' vision:
Requiem for Used Ignition Cap by J. Scott Brownlee, recipient of the 2015 Orison Poetry Prize. As Yusef Komunyakaa writes, "Brownlee juxtaposes mind and spirit, and there's nowhere these poems don't dare to go."
The Divine Magnet: Herman Melville's Letters to Nathaniel Hawthorne, edited by scholar Mark Niemeyer, with a foreword by Pulitzer Prize-winning novelist Paul Harding.
Constellarium, the debut poetry collection by Jordan Rice, which chronicles the author's gender transition and engages the ontological quandaries that arise from this experience, reckoning with family history and religious heritage along the way.
The Orison Anthology, a new annual collection of the finest spiritually-engaged writing that appeared in periodicals during the previous year.
What are some major road bumps that you have faced so far?
Funding is an ongoing difficulty. We've had a lot of support from generous donors who are interested in our mission, but, as you know, publishing books is expensive, and it's very difficult to start a non-profit press without a large amount of capital. We are a volunteer-run 501(c)(3) non-profit, entirely a labor of love; none of the editorial staff members are paid. We're currently conducting a fundraising effort through Indiegogo (similar to Kickstarter). I encourage anyone interested in supporting Orison Books to visit http://igg.me/at/orisonbooks.
What can you tell me about your first publication, I Scrape the Window of Nothingness by Stella Radulescu?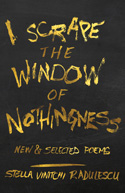 When we were planning our inaugural title, Stella's work came immediately to mind. I've long been a great admirer of her surreal, fragmentary, almost mystical poetry, which I think is a perfect fit for Orison Books' focus on the life of the spirit from an expansive and open perspective. There are moments in Stella's work that are purely transcendent and unlike anything you'll find elsewhere in American poetry.
I've worked on translations of Stella's French poetry for years (an ongoing project). She writes poetry in three languages-Romanian, French, and English-but does not translate any of her own work between the languages. I Scrape the Window of Nothingness is a new and selected volume of her original English-language work, spanning several decades. I believe that Stella's work is greatly underappreciated in this country, and I hope that I Scrape the Window of Nothingness helps bring more recognition to her absolutely unique poetic voice. The book can be purchased at www.orisonbooks.com/shop.

---