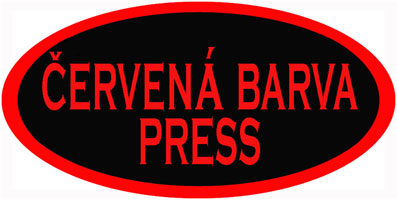 ČERVENÁ BARVA PRESS STUDIO
Basement Room B8
Center for the Arts at the Armory
191 Highland Avenue
Somerville, MA
ČERVENÁ BARVA PRESS WORKSHOPS
---
Writing Poems From Other Places
Instructor: Irene Koronas
Please Note: Change in date and time
Friday July 17th, 2015
7:00PM-8:30PM
$45.00
This workshop will explore appropriation, replication, plagiarism, and samplings, as compositional methods. We'll see how modern notions about chance, procedure, repetitions, and aesthetics of boredom dovetail with popular culture to usurp conventional notions of time, place and identity, all as expressed through poetry. We will rewrite up to 3 pages from a newspaper article. This will help the writer become aware of the act of writing and the position the body takes during the rewrite. We will then discuss the experience, write poems from the rewriting, either by repetitions found in the article, or by taking phrases directly from the writing, the inspiration found in the rewrite.
Marjorie Perloff has coined a term, "moving information," to signify both the act of pushing language around as well as the act of being emotionally moved by that process. She posits that today's writer resembles more a programmer than a tortured genius...
---
About the Instructor:
Irene Koronas is the poetry editor for Wilderness House Literary Review. She has Three full length books, 'Self Portrait Drawn From Many,' Ibbetson Street Press, 2007, 'Pentakomo Cyprus' Cervena Barva Press' 2009, and 'Turtle Grass' 2014, Muddy River Books. Her most recent chapbooks, 'Zero Boundaries', Cervena Barva Press, 2008 and 'Emily Dickinson," Propaganda Press, 2010.
Registration: $45.00
To register and pay for this Workshop securely using your Paypal account or a Credit Card, please click the Buy Now button below...
Writing Poems From Other Places: $45.00
---
How to read your poetry
Instructor: Gloria Mindock
Saturday, July 25th, 2015
2:00PM-4:00PM
$45.00
Class is limited
How you read your poetry is important and how you present yourself in front of your reading audience. In this workshop, you will learn how to read your poetry effectively, clearly, and with the right emotion to keep the audience with you throughout your reading. Participants will learn warm-ups, vocal exercises, tones, flexibility, rhythm skills, articulation, inflection and text intention. Participates will practice reading their poetry and receive feedback.
The importance of using eye contact, breathing, and self-expression will help the participate engage with their audience. Interpretation skills will be discussed. The instructor will use various theatre techniques that will help give the reader better skills for reading their poetry to the public.
Many writers get nervous before giving a reading. We will focus on some relaxation techniques to help lower the anxiety of reading your work and lowering the self-conscious self.
Let your readings bring you to your audience by taking this class.
---
About the Instructor:
Gloria Mindock is founding editor of Červená Barva Press and one of the USA editors for Levure Litt&eacuteraire (France). She is the author of La Porţile Raiului, translated into the Romanian by Flavia Cosma (Ars Longa Press, Romania), Nothing Divine Here (U Soku Stampa, Montenegro), and Blood Soaked Dresses (Ibbetson St. Press). Widely published in the USA and abroad, her work has been translated and published into the Estonian, French, Serbian, Spanish, and Romanian. Her fourth chapbook, Pleasure Trout was published in 2013 by Muddy River Books. In December 2014, Gloria was awarded the Ibbetson Street Press Lifetime Achievement Award. Gloria has work forthcoming in Gargoyle and a book, Whiteness of Bone, forthcoming from Glass Lyre Press in 2016.
Gloria freelances teaching writing workshops in her Červená Barva Press studio at the Arts for the Armory building in Somerville, MA.
Registration: $45.00
To register and pay for this Workshop securely using your Paypal account or a Credit Card, please click the Buy Now button below...
How to read your poetry: $45.00
---
YOUR POEMS AND POETRY JOURNALS
AND HOW TO GET THEM BOTH CONNECTED
Instructors: Tim Suermondt and Pui Ying Wong
Saturday, August 1, 2015
2:00-4:00PM
$45.00
Writing the poems if of course the most important. But after that, you'll probably want to send them to print and on-line journals for publication. And while no one can guarantee success, there are strategies and tips of the trade to help make getting your poems published a little less daunting.
You'll look under the publishing hood with Pui Ying Wong and Tim Suermondt, two poets who've been in the poetry trenches for a good many years and will impart what's often involved and sometimes required-the good, the bad, and the ugly.
In addition to dealing with the ins and outs of poetry submissions, you'll also get the chance to play editor by judging some poems and getting a sense of what's cooking from the editor's side.
Rejection is the nature of the poetry beast-it happens to the best and most renowned of poets-but let's see if we can get the odds of acceptance more in our favor. We're stronger than any beast-we're poets.
---
About the Instructors: Tim Suermondt is the author of two full-length collections: TRYING TO HELP THE ELEPHANT MAN DANCE (The Backwaters Press, 2007) and JUST BEAUTIFUL from New York Quarterly Books, 2010. He has published poems in Poetry, The Georgia Review, Blackbird, Able Muse, Prairie Schooner, PANK, Bellevue Literary Review, Stand Magazine (U.K.), and has poems forthcoming in december magazine, Plume Poetry Journal, North Dakota Quarterly and Ploughshares. After many years in Queens and Brooklyn, he has moved to Cambridge with his wife, the poet Pui Ying Wong.
Pui Ying Wong was born in Hong Kong. She is the author of a full length book of poetry Yellow Plum Season (New York Quarterly Books, 2010), two chapbooks: Mementos (Finishing Line Press, 2007), Sonnet for a New Country (Pudding House Press, 2008) and her poems have appeared in Cha: An Asian Literary Journal (Hong Kong), Connotation Press: An Online Artifact, Crannog (Ireland), Gargoyle, Prairie Schooner, Taos Journal of Poetry & Art, The Southampton Review, and Valparaiso Poetry Review among others. Her work has been nominated for the Pushcart Prize, Best of the Web and she was a finalist for the 2011 Sundress Best of the Net editions. She lives in Cambridge, Massachusetts with her husband, the poet Tim Suermondt.
Registration: $45.00
To register and pay for this Workshop securely using your Paypal account or a Credit Card, please click the Buy Now button below...
Your Poems and Poetry Journals and how to get them both connected: $45.00
---
Writing in the voice of a relative or intimate
Instructor: Tom Daley
Saturday, August 15, 2015
2:00-4:00PM
Registration: $45.00
Limited to eight participants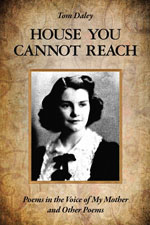 Is there a character in your family or circle of intimates you could imagine speaking passionately or colorfully or mouthing off on forbidden topics in a poem? A shy and taciturn grandfather with an axe to grind against your mother, his daughter-in-law? A disgruntled child or envious sibling? A parent exasperated with your refusal to get married? A best friend who has been lusting after your husband? A husband who is lusting after your best friend?
In this workshop, we will examine poems in the persona vein by established poets. We'll consider the audacity necessary for this project-and the best poetic forms for this kind of poem. Each participant will then draft a short poem in the voice of a relative or intimate and we'll discuss the successes of the poems and make suggestions for improvements.
Tom Daley leads workshops for poets and writers working in creative prose in the Boston area and online. His book, House You Cannot Reach-Poems in the Voice of My Mother and Other Poems, was recently published by FutureCycle Press. He is a recipient of the Dana Award in Poetry and has been widely published in journals including Harvard Review, Crazyhorse, Fence, Denver Quarterly, Poetry Ireland Review, and Witness. He is the author of the play, Every Broom and Bridget-Emily Dickinson and Her Irish Servants, which he performs as a one-man show.
Registration: $45.00
To register and pay for this Workshop securely using your Paypal account or a Credit Card, please click the Buy Now button below...
Writing in the voice of a relative or intimate: $45.00
Limited to eight participants
---
Directions & parking:
The Center for the Arts is located between Davis Square and Union Square. Parking is located behind the armory at the rear of the building. Arts at the Armory is approximately a 15 minute walk from Davis Square which is on the MTBA Red Line. You can also find us by using either the MBTA RT 88 and RT 90 bus that can be caught either at Lechmere (Green Line) or Davis Square (Red Line). Get off at the Highland Avenue and Lowell Street stop. You can also get to us from Sullivan Square (Orange Line) by using the MBTA RT 90 bus. Get off at the Highland Avenue and Benton Road stop.
Inside the Armory:
Go inside main doors and walk straight ahead about 30 feet, look for the door on the right to the stairs down to the basement. (There is an elevator just after the stairs.) Once in the basement walk through the basement lobby straight ahead about 20 feet, first door on the right is the Červená Barva Press Studio.