"There is nothing to writing. All you do is sit down at a typewriter and bleed. "
~Ernest Hemingway
---
New Release September, 2015: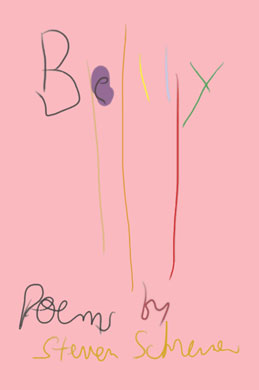 STEVEN SCHREINER is the author of the collection Too Soon to Leave and the chapbook Imposing Presence, and co-author with Allison Cundiff of In Short, a Memory of the Other on a Good Day. His poems have appeared in many magazines, including Poetry, Image, Colorado Review, River Styx and December, and numerous anthologies. He is the recipient of fellowships from the VCCA, Tall Rock Retreat, and The National Writer's Voice of the YMCA. He teaches in the MFA Program at the University of Missouri-St. Louis and is the founding editor of Natural Bridge, a journal of contemporary literature.
Cover art: Ethan Shaltout and Steven Schreiner
---
Belly is a sequence of confessions. It is a quiet yet intense journey into the deepest wells of a maturing heart. Schreiner writes movingly about the painful transience of love and loss, the forces of memory and childhood, delineated by the revision of seasons and the symbolism of flowers as death, as remembrance. Belly reconciles the permanence of family in all its anguish and grief with the consciousness and inevitability of what supremely makes us human: forgiveness.
—Rewa Zeinati
Steven Schreiner reaches his summit in this remarkably vivid, darkly truthful, and often heartbreaking book of memories, losses and longings, the work of experience.
—Edward Hirsch
$17.00 | ISBN: 978-0-9861111-8-1 | 80 Pages
---
New Release September, 2015: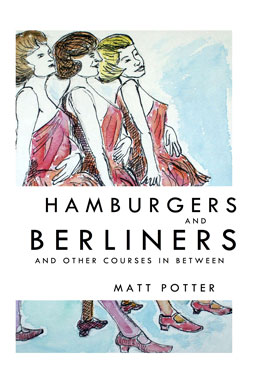 Australian-born Matt Potter lives in Adelaide but keeps part of his psyche in Berlin. He is the founding editor of Pure Slush, Pure Slush Books, Truth Serum Press and Lit Bulb international writing festival. By day he has been a social worker, an English as a Second Language teacher, and oh, many other things. Find more of his work at http://mattcpotter.webs.com/
---
Matt Potter's Hamburgers and Berliners took me to Germany—with brief forays to Austria, Portugal and other European countries—without me having to shift an inch from my sofa. Potter's prose is, as always, absorbing, amusing, enlightening and engaging. If you are thinking of a trip to Europe (or Australia, where Potter originates) make sure you read Hamburgers and Berliners before you go. This intimate portrait of an Australian abroad should be nestled in your hand luggage beside your spare undies and bottled water—it's just as essential. Potter examines the differences between cultures big and small—between countries, continents or, at the other end of the scale, the microcultures that exist within a block or a street. He constantly questions the what and the why of things, observing idiosyncrasies and habits and ingrained patterns of thought in a way that makes you see your own surroundings and behaviours afresh. Never uncomfortably disrespectful (though often funny), Potter had me smirking with some of his descriptions and going "Aha!" at others.
Hamburgers and Berliners is that rare thing, a guide to humanity, forgiving in its delivery but covering every niggly aspect of living as a foreigner abroad in delicious detail, warts and all. If you want to give your brain a holiday, get it, read it, and have a ball.
—Gill Hoffs, author of The Sinking of RMS Tayleur: The Lost Story of the Victorian Titanic and Wild: a collection
Matt Potter unflinchingly allows us inside his mind and heart, sharing fears and insecurities that most of us would never dare to reveal. His book is both poignant and funny, and through Potter's eyes we get a vivid picture of Germany—its landscapes, people, customs and quirks—while also witnessing one man's struggle to make sense of his own life as well as life at large.
—Len Kuntz, author of The Dark Sunshine
Matt Potter's Hamburgers and Berliners brings back the adventures, the frustrations and the newness of moving to Germany. These honest missives made me want to do it all over again.
—Christopher Allen, author of Conversations with S. Teri O'Type
$18.00 | ISBN: 978-0-9966894-0-3 | 273 Pages
---
New Release August 12, 2015: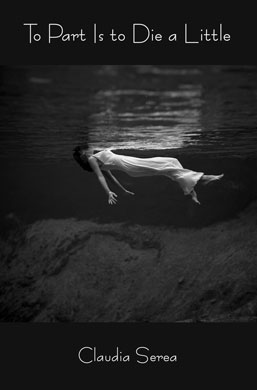 Claudia Serea is a Romanian-born poet who immigrated to the U.S. in 1995. Her poems and translations have appeared in Field, New Letters, 5 a.m., Meridian, Word Riot, Apple Valley Review, The Red Wheelbarrow, and many others. A four-time Pushcart Prize and Best of the Net nominee, she is the author of three other full-length collections: Angels & Beasts (Phoenicia Publishing, Canada, 2012), A Dirt Road Hangs From the Sky (8th House Publishing, Canada, 2013), and Nothing Important Happened Today (Broadstone Books, forthcoming, 2016). Her poem My Father's Quiet Friends in Prison, 1958-1962 received the New Letters Readers Award in 2013. Serea co-hosts The Williams Readings poetry series in Rutherford, NJ, and she is the founding editor of the National Translation Month. More at cserea.tumblr.com.
---
Serea's poems instantiate with startling clarity and empathy what it means to be at once deeply rooted in the world and permanently dislocated, a cultural curator and translator, a juggler of conflicting desires. Her pendulum-like sway between her homeland, Romania, and the adopted/adoptive one, America, creates a fluid space of in-betweenness that allows her transnational speakers to choose not to choose, and to articulate, instead, what it means to live attuned to the distinct textures of these two worlds' beauty and grit, to their flute songs and "half-lit solitude[s]." Her incisive eye gives us the "Plexiglass politeness" of America alongside the de-humanizing deprivations of life in (post-) communist Romania, the guarded emotions of New World suburbia alongside the odyssean waiting that has become her parents' life in the village house with a "wasps' nest in its bosom" and chickens ready "to scratch the road for coins and worms." To Part Is to Die a Little is a spare yet rapturous chant about an unending emigration and the continuous return to the soul of one culture in the language of another.
—Mihaela Moscaliuc, author of Father Dirt (Alice James Books, 2010) Readers of To Part Is to Die a Little should prepare for an emotional journey, as they witness dramatic changes in the speaker's character and her surroundings. Deeply moving poems chronicle poignant milestones spanning from the speaker's decision to leave her country of birth to settling into her country of choice, adopting her new life and seemingly making peace with an inherent duality voiced as "Let me be the pendulum/between my two lives." We meet and sympathize with poignant and vivid characters such as a Thai busboy, a Russian grocery bagger, Danny-the-butcher and other "Stars of the Underground." Congratulations to Claudia Serea for a well-crafted and brilliantly structured book!
—Katerina Stoykova-Klemer, author of The Porcupine of Mind $17.00 | ISBN: 978-0-9861111-5-0 | 96 Pages
---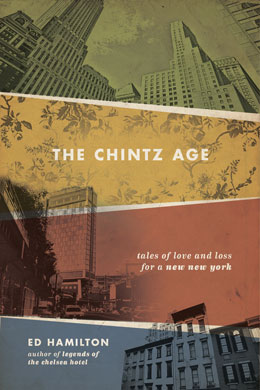 Ed Hamilton is the author of Legends of the Chelsea Hotel: Living with the Artists and Outlaws of New York's Rebel Mecca (Da Capo, 2007). His fiction has appeared in dozens of small journals, including Limestone, The Journal of Kentucky Studies, SoMa Literary Review, Exquisite Corpse, Bohemia, Omphalos, and in translation in the Czech Republic's Host. His non-fiction has appeared in The Villager, Chelsea Now, The Huffington Post, and Living With Legends: Hotel Chelsea Blog. Ed lives in New York City. Visit his website at www.edhamilton.nyc
---
Just as Soylent Green is people, so The Chintz Age is now. Everything is cheaper and chintzier than in the past, from consumer products to culture itself. Our great cities, and, in particular, New York, are being transformed as we speak, as rising rents squeeze out the artists and bohemians who honed and burnished the city's glittering cutting edge. So should we look backward in teary-eyed nostalgia for the glorious past, or grit our teeth and move forward, accepting the inevitability of change in order to carve out a place for ourselves in this Brave New New York? This book of gritty urban fairy tales represents a heartfelt prayer for the future of the arts in New York, as well as a blueprint for a moral and spiritual resistance to the forces of cultural philistinism.
In seven stories and a novella, Ed Hamilton takes on this clash of cultures between the old and the new, as his characters are forced to confront their own obsolescence in the face of this rapidly surging capitalist juggernaut. Ranging over the whole panorama of New York neighborhoods—from the East Village to Hell's Kitchen, and from the Bowery to Washington Heights—Hamilton weaves a spellbinding web of urban mythology. Punks, hippies, beatniks, squatters, junkies, derelicts, and anarchists—the entire pantheon of urban demigods—gambol through a grungy subterranean Elysium of dive bars, cheap diners, flophouses, and shooting galleries, searching for meaning and a place to make their stand.
---
PRAISE FOR THE LEGENDS OF THE CHELSEA HOTEL
"There's something remarkable about the way the author manages to celebrate the Chelsea's singular atmosphere — the exuberant aspiring artists, the divorced movie stars, the disheveled blonde who may have Tourette's and who lingers in the lobby hissing like a snake — without ever forgetting how toxic the air is for many of the people who come desperate to breathe it."
—Jeff Giles, The New York Times Book Review
Pre-release: If you order this book, it will ship on/or about November 1, 2015
$18.00 | ISBN: 978-0-9861111-9-8 | 284 Pages | In Stock
---
New Release July 24, 2015: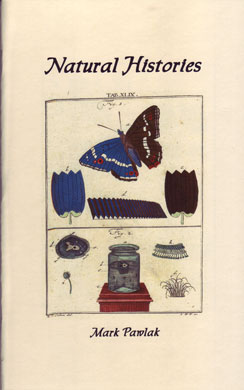 Mark Pawlak is the author of seven poetry collections and the editor of six anthologies. His latest books are Go to the Pine: Quoddy Journals 2005-2010 (Plein Air Editions/Bootstrap Press, 2012) and Jefferson's New Image Salon: Mashups and Matchups (Červená Barva Press, 2010). His work has been translated into German, Polish, and Spanish, and has been performed at Teatr Polski in Warsaw. In English, his poems have appeared widely in anthologies such as The Best American Poetry, Blood to Remember: American Poets on the Holocaust, For the Time Being: The Bootstrap Anthology of Poetic Journals and in the literary magazines New American Writing, Mother Jones, Poetry South, The Saint Ann's Review, Solstice, and The World, among many others. For more than 35 years Pawlak has been an editor of the Brooklyn-based Hanging Loose, one of the oldest independent literary journals and presses in the country. He supports his poetry habit by teaching mathematics at UMass Boston, where he is Director of Academic Support Programs. He lives in Cambridge.
$7.00 | 34 Pages | In Stock
ABOUT THE PRESS
ČERVENÁ BARVA PRESS was founded in April of 2005. The press solicits poetry, fiction, and plays from various writers around the world, and holds open contests regularly for its chapbooks, postcards, broadsides and full-length books. I look for work that has a strong voice, is unique, and that takes risks with language. Please see submission guidelines for current information. I encourage queries from Central and Eastern Europe.

---
---
---