FUNDRAISING / DONATIONS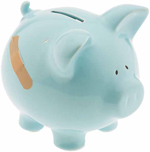 ČERVENÁ BARVA PRESS OCTOBER FUND-RAISER
April and October of every year, Červená Barva Press raises money for the press.
We depend on sales and donations to publish our books. Since 2005, the press has published over 62 chapbooks, 32 Full-lengths, and 7 e-books.
Printing costs are expensive as well as postage, paper, ink and the list goes on.
With the economy being so bad, we need donations to keep going. We have many full-lengths coming out as well as chapbooks this year. Yes, I did say many!!!!! 2011 is a very exciting year for us.
Please, help us out with a donation of some amount or buy a chapbook.
We have so many to choose from. Anything is appreciated by us.
www.thelostbookstore.com
You can donate by credit card using PayPal by clicking the button below
OR
Send check or money order to:
Červená Barva Press
P.O. Box 440357
West Somerville, MA 02144-3222
Bill and I do not pay ourselves. Everything we make, goes right back into publishing books. We are a small independent press.
Thanks-
Gloria Mindock
Editor and Publisher
---
Slovo / Word: $5.00-$15.00
Mrak / Cloud: $16.00-$25.00
Odjezd / Departure: $26.00-$35.00
Hlas / Voice: $36.00-$50.00
Kniha / Book: $51.00-$75.00
Hvezda / Star: $76.00-$150.00
Pochoden / Torch: $151.00 or more
< Use this button to donate online!
Dekusi / Thank You


SEND CHECK OR MONEY ORDER TO:
(Sorry, no credit cards accepted at this time)

ČERVENÁ BARVA PRESS
P.O. Box 440357
W. Somerville, MA 02144-3222


 

---
Index | Bookstore | Image Gallery | Submissions | Newsletter | Readings | Interviews | Book Reviews | Workshops | Fundraising | Contact | Links
---
Copyright © 2005-2012 ČERVENÁ BARVA PRESS - All Rights Reserved