POETRY READINGS
---
None currently

---

THE CENTER FOR THE ARTS AT THE ARMORY
POETRY AT THE CAF&Eacute
191 HIGHLAND AVENUE
SOMERVILLE, MA
TUESDAY, NOVEMBER 21, 2017
7:00 PM/ADMISSION: $4.00
READING AND OPEN MIC
Hosted by: Harris Gardner and Gloria Mindock
THE FIRST AND LAST WORD POETRY SERIES
Myles Gordon is a writer/teacher/editor/reporter living in Boston. He has published four books; In Between the Charges (Broadstone Books) Inside the Splintered Wood, (Tebot Bach), Recite Every Day (Evening Street Press} Until It Does Us In (Cervena Barva Press). He is a past winner of the Grolier Poetry Prize, and honorable mention for an AWP Intro Award - Poetry. He teaches school near Boston, and is a part time editor for WBUR radio.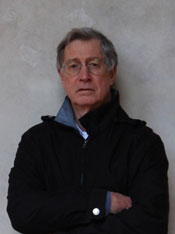 Kenneth Lee is the author of four books of poetry: "Sweet Spot" 2012 and "Lake effect" 2014, both by Antrim House and "Self-Portrait with Hourglass" 2015 and "Late Revelations" 2017, both self-published at the Harvard Book Store. He has published individual poems in Poetry East, Nimrod, The Lyric, Ibbetson Street and several other journals. Ken's day job is as a pathologist at Brigham & Women's Hospital where he specializes in gynecological pathology. He lives in Boston with his wife, Kathleen.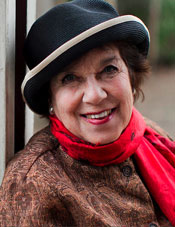 Kathleen Spivack reading from The Jane Poems:
Kathleen Spivack is the author of ten published books of prose and poetry. (Doubleday, Graywolf, Knopf etc.) The Jane Poems talks of the impact of war on civilian populations. Working with composers and jazz musicians, Kathleen has performed in venues such as the A.R.T., and theatres in New York Paris, Tours, Bordeaux etc. Some copies of The Jane Poems, will be given away free at the door.
---
The Center for the Arts is located between Davis Square and Union Square. Parking is located behind the armory at the rear of the building. Arts at the Armory is approximately a 15 minute walk from Davis Square which is on the MTBA Red Line. You can also find us by using either the MBTA RT 88 and RT 90 bus that can be caught either at Lechmere (Green Line) or Davis Square (Red Line). Get off at the Highland Avenue and Lowell Street stop. You can also get to us from Sullivan Square (Orange Line) by using the MBTA RT 90 bus. Get off at the Highland Avenue and Benton Road stop.
---

---
Index | Bookstore | Our Staff | Image Gallery | Submissions | Newsletter | Readings | Interviews | Book Reviews | Workshops | Fundraising | Contact | Links
---