POETRY READINGS
---
Most of these submissions I get are from a Facebook Group called 'Call for Submission,' so join to get daily updates. There will only be 7-10 submission notices per month beginning this month and in the further.
---
Off The Coast, Maine's International Poetry Journal, published by friends and former Mass residents Valerie Lawson and Michael Brown deadline for submissions are March 15, June 15, Sept 15 and Dec 15. Check them out at www.Off-The-Coast.com, this is a printed journal.
---
Another good friend Zvi A Sesling is the publisher of the Muddy River Poetry Review an online journal out of Brookline Ma. The reading periods for this ezine are Dec 1 to March 1 and June 1 to Sept 1, they are located at http://www.muddyriverpoetryreview.com/
---
Please visit the Website of GNOSIS (An International Journal of English Language and Literature). The last date for submission of Research Papers, Poems, Short Stories, Book Reviews, Plays etc. for April 2015 Issue is February 28, 2015.
---
Got a full-length collection of poetry ready to go? Submissions are now open for the 2015 Main Street Rag Publishing Company Poetry Book Award contest. First prize wins $1200 and fifty books. Postmark deadline January 31, 2015. $25 reading fee. Full details: http://www.mainstreetrag.com/PoBkCont.html
---
Peacheslitmag, a literary and visual arts online magazine wants your original Flash Fiction/non fiction, poetry, visual arts/photography, grocery lists, personal essays, diary entries and interesting forms of media for our inaugural issue! Peaches is a literary and visual online arts magazine about PLAY! We love to accept work from artists and authors who push the boundaries. We search for both clarity and ambiguity, and believe the two make beautiful babies together. Above all, it is curiousness that we search, for from chaos comes new order and from audacity comes discoveries. Please visit www.peacheslitmag.com for submission details. Deadline is February 25!
---
Transcendence is seeking dedicated, passionate individuals to join their staff. Positions are available in poetry, prose, and art, and people aged 16 and older of all backgrounds are encouraged to apply. Deadline January 15th. More details can be found on the website: http://www.transcendencemagazine.com/#!apply/c1y8b
---
Still taking submissions for Strike #7. www.ccstrike.wordpress.co
---
Catch and Release, the online literary journal of Columbia University Writing Program, is accepting submissions in fiction, poetry, nonfiction, art criticism, and book reviews. Please visit the journal for more details on how to submit. We look forward to reading your work.
http://catchandrelease.columbiajournal.org/submit/
---
Beakful is looking for your work. Start submitting it. Who will be first? Send one-two poems, artwork, fiction, reviews, essays to mgversion2datura@gmail.com. Write your full name and submission type + beakful in the header of your email. Send all submissions in a txt, doc or odt file, attached to your mail....
---
Calls for Submissions from The GoldenPoet, a digitally evolving art piece combining all disciplines of art. You can submit anything from a quote, original photograph, poem, short story or a video showcasing what you do. If you're interested, please visit www.thegoldenpoet.com and click on the "Submit" tab on your left hand side of the screen. If you have any questions, please forward them to admin@goldenpoet.com. Thanks.
---
Parts of the Whole: Poetry of the Body is looking for poems about the body Please submit up to 4 poems in any style to the editors at potwanthology@gmail.com between now and September 15. No poem should exceed 80 lines or approximately 2 pages. Include a brief 150 words or less bio and attach poems in Word or RTF. Also, we would like to see a brief explanation of how the poet believes this work fits into our theme. We will consider previously published poems so long as you acknowledge it was previously published in the cover letter and let us know if the anthology can obtain reprint rights for free or low cost.
---
Hi all, IDK Magazine is looking for submissions of fiction, poetry, creative nonfiction, and art for its inaugural reading period ending June 15th!
IDK seeks primarily to publish emerging writers/artists and Millennials (writers/artists born 1980-1995), but is willing to read any submissions related to contemporary culture. Up to 5 poems and prose pieces up to 4,000 words. You can find more info and guidelines on IDK's website at http://www.idkmagazine.com.
No submission fees and no payment for publication.
---
The Oddville Press is back! With a jam-packed first edition to celebrate our re-launch, we continue on our quest to promote today's geniuses and tomorrows giants. Download your copy here: http://oddvillepress.com/ Take a journey through the pages of our historic re-launch issue to see just what floats our boat. Maybe you've got the perfect story, poem or image to feature in the next issue. Why not give it a try. You can read our submissions guidelines here.
Readers, writers, poets and artists; spread the word near and far: The Oddville Press is back!
---
CALL FOR SUBMISSIONS - to First Literary Review-East. Guidelines at website: www.rulrul.4mg.com. Please send 3 poems, under 16 lines, to firstliteraryreview@yahoo.com. Thanks!
---
No restriction on previously published, no reading fee, payment of 2 contributors copies- http://www.timberjournal.com/submit/
---
Pithead Chapel is a monthly online journal of short fiction and nonfiction. We're currently seeking gutsy narratives up to 4,000 words, and are particularly interested in essays (personal, memoir, lyric, travel, experimental, etc.) that move. Please visit us at www.pitheadchapel.com to learn more about us and our submission guidelines.
---
Lyre Lyre is accepting submissions for its next issue! Read past issues and send us your work! www.lyrelyre.com
---
Submit to Extract(s)
Extract(s) is looking for submissions for our Poems, Stories, and Haiku features, as well as excerpts from upcoming novels, memoirs, and poetry and story collections. We will take submissions via our online submission manager only. We are not yet accepting self-published work.
If you are interested in having "In Place" feature your writing program/group, please send a formal query to us here.
https://extracts.submittable.com/submit
Guidelines for Submission
Poetry
Please submit up to five (5) poems. We are looking for smart, fresh,well-crafted pieces to consider. If you took a look through our personal poetry collection you would find writers who challenge us, who move us, and who we cannot help but share with others. Do you think you have a poem that will take off the top of our head? Submit now! Our submission period is always open, but please wait at least six months before sending another.
Prose
Please submit one short story (fiction or non-fiction) of no more than 1,000 words. We are looking for fresh, well-crafted stories that make us cry and laugh and think. We want to be moved in some fundamental way in as few words as possible. Our readers should carry your characters with them as they go about the rest of their day—or longer. Our submission period is always open, but please wait at least six months before sending another.
Haiku
Please submit up to three pieces of original artwork in any medium with an original haiku for each. The haiku need not be an explanation of the image, merely a companion to it. As Japanese and English syllables are not the same, do not worry about meeting the "5/7/5? syllable count. Instead, think of the lines as "short/long/short."
Excerpts
Please submit no more than 1,000 words of prose and three poems from a book that has been published in the past three months or will be published in the coming weeks/months/year. We will accept excerpts from publishers and writers, but are not yet accepting self-published work.
https://extracts.submittable.com/submit
---
Zero Point
We are looking for writers that would like to have their work workshoped with our staff. Send us your work and we will set-up a reading and discussion at Zero Point's downtown office. This also applies to works of poetry. Our office is located at 265 Franklin St, Suite 1702 Boston. E-mail it too Emil@zptheater.com.
For more info visit http://www.ZPTheater.com or email Emil@zptheater.com Read the rest of the posting at http://www.stagesource.org/postings/show/8733/
---
Poetry
Send 1-3 previously unpublished poems, any subject or style, using our submission manager.
Postal submissions with SASE with sufficient postage for return.
Please include contact information and brief bio with submission.
We accept simultaneous submissions, but please inform us if your work is accepted elsewhere.
Long Poem Library is now accepting poems of any length
Revolution Poesy revolutionpoesy@GMAIL.COM
Poetics List (UPenn, UB)
Parts/Attachments:
text/plain
The Long Poem Library is now accepting poems of any length.*
*Please submit you work to the
Long Poem Libraryfor consideration.
---
Muddy River Poetry Review Guidelines
Reading dates for Muddy River Poetry Review are December 1 to March 1 for spring issue and June 1 to September 1 for fall issue. Poems received on other dates will be deleted.
1. Submit 1-3 poems. NO PREVIOUSLY PUBLISHED POEMS.
2. No attachments. Please paste poems into body of email. Include a short poetry (and/or other) bio.
3. Prefer free verse.
4. Do not want "mushy" or religious poems.
5. Do not want porno, sexist, racist or biased poetry relating to politics or ethnicity.
6. Simultaneous submissions okay, but please let me know which ones AND notify me if any are accepted somewhere else.
7. Future (other) publication should credit Muddy River Poetry Review.
8. Response time will be as close to 30 days as possible.
9. If you do not hear in 45 days, feel free to inquire.
10. Payment will be publication in MRPR.
11. Poems only accepted during open reading dates. Poems received on other dates will be deleted.
12. Submit all poems to mrpr@comcast.net only. All rights revert to author upon publication.
---
What Is Metaphor: The Poetic Genius Issue
The genius of poetry is many things, but it partly resides in the definition of poetry itself: communicating with metaphor. What do you think of that? We want to know! Submit your poems, prose, essays, flash-fiction, and artwork to Jessica Harman or The Editors at this email address: poptzine@gmail.com
---
Sleet seeks poetry, fiction, flash irregulars. For guidelines, please see www.fleetmagazine.com
---
The Pedestal Magazine is currently seeking submissions of poetry and fiction. Please visit their web site for more information www.thepedestalmagazine.com
---
New West Submissions
I have recently been named fiction editor for New West magazine, and we are welcoming submissions for stories or novel excerpts of up to 5000 words. New West has just added fiction to its format, so you can be among the pioneers. Please check out the submission guidelines here...
http://www.facebook.com/l/03282SNJ2faTKw-KVX690jbP44w/newwest.submishmash.com/Submit
---

THE LOST BOOKSHELF BOOKSTORE
IN THE CERVENA BARVA PRESS STUDIO
WILL BE OPEN SATURDAY 10:00AM-2:00PM JANUARY 24th AND 31st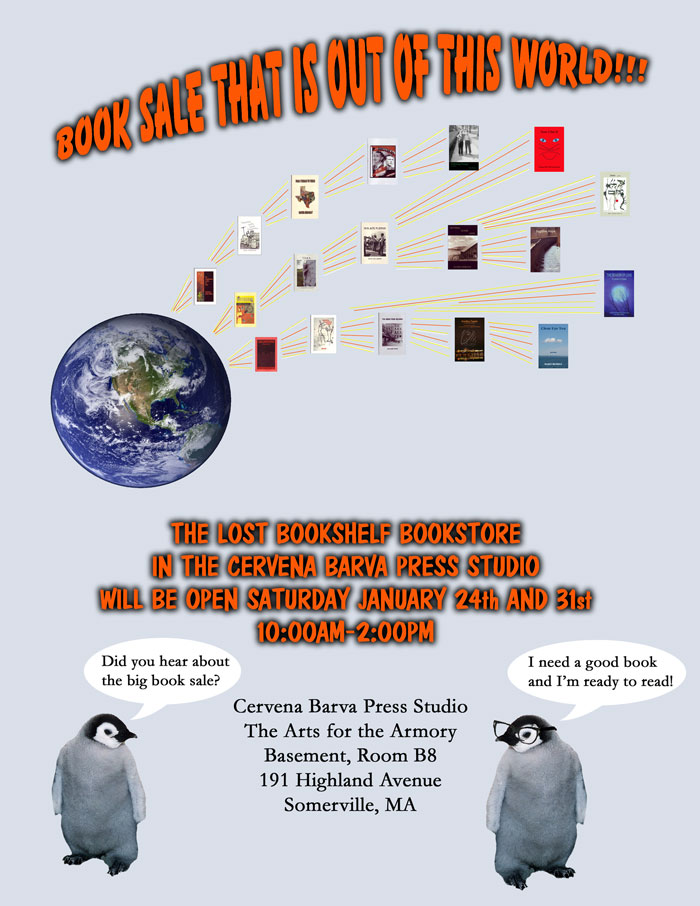 ---
SOUTH OF BOSTON POETRY TRAIL
VOL: 5, No. 51, DATE: JANUARY, 2015
READINGS
SUNDAY JAN 25, 2015 @ 3PM
POETRY AT THE BLACKTHORNE
BLACKTHORNE PUBLICK HOUSE
402 TURNPIKE ST [RTE 138] NORTH EASTON
THIS MONTHS THEME RESOLUTION /ALL OPEN MIC
MORE INFO YOGANAN@AOL.COM
---
WEDNESDAY JAN 28,2015 @ 7PM
SALON OF SHORTS
BARN AT COTUIT CENTER FOR THE ARTS
RTE 28, COTUIT
AN EVENING OF POETRY, MUSIC, PERFORMANCE OR RANDOM ACTS OF GENIUS
MORE INFO: CONTACT WWW.ARTSONTHECAPE.ORG
---
SUBMISSIONS
For Submissions click here or scroll up.
---
Bits and Pieces
We laugh,
We cry,
We write poetry,
The world smiles...
---
With 2015 fast approaching I think it is a good time to make some poetic resolutions for the upcoming year, visit that poetry reading that you have wanting to do for the longest time, purchase that poetry book or books you have been meaning to do, submit those new poems to the magazine or on-line journal either monthly or bi-monthly, set aside specific time weekly to do your writing and last but not least support all poetry either financially or with your presence.
---
On Sunday January 18 beginning at 12 noon, 24 poets from Visual Inverse will be selecting their piece of visual art from the Winter Show at the Plymouth Center for the Arts, for our yearly ekphrasis program. The PCA will also be holding the reception and awards ceremony for the Winter Show, all are welcomed.
---
Congratulation to visual artist Marion Carlson whose painting "Mesa Tree" [Oil/Acrylic] and poet Nancy Brady Cunningham whose poem "Mesa Tree" from the 2014 Visual Inverse were select best combination of poem and visual art by visual artist and poet Elizabeth Quinlan. The painting and a blurb from the poem will be the cover for the program this year. She also had high praise for Edwina Caci "Cleopatra" [Oil/Acrylic] and poet's Louisa Clerici poem of the same name as well as "Mid-Cape Highway" [Mixed Media] by James St Germaine and Sheila Mullen Twyman corresponding poem.
---
The committee putting the Visual Inverse together this year would like to invite all our readers to attend the Opening Reading, Slide Show and Reception on Sunday Feb 22 beginning at 1PM. If you cannot make the opening the show runs to March 29. The committee is also seeking donation of food for the receptions please see or contact I or Rene Schwiesow.
---
There is a bill making its way through the State House establishing the post of Mass Poet Laureate, finger crossed it becomes law in the near future. Speaking of Poet Laureates, Somerville just appointed Nicole Terez Dutton as its first Laureate, she will be featuring in Plymouth this coming November. Boston just named its second Poet Laureate, Danielle Legros Georges, for many years Danielle ran the workshop at the Brockton poetry series when it was held at the library in downtown Brockton. One of the features this month Jan 11 at Plymouth will be the Poet Laureate of New Bedford, Patricia Gomes.
---
Barry Hellman alerts us to three upcoming events on the Cape:
Annual Pre-Valentine's Day event: 'Poems & Songs About Love: Hot, Cold, or Complicated'
Saturday afternoon, February 7, 2015, 1-3 pm
Brewster Ladies' Library
Rt. 6A, Brewster, MA
Two Features:
'A Round of Poems' by Eir Lindstrom-Holmy, Rona Laban, and Patry Francis,
and 'Songs About Love' by singer/songwriter/guitarist Rosemary Martin.
Annual Poetry & Music Celebration of National Poetry Month
Saturday afternoon, April 4, 2015, 2-4 pm, Wellfleet Library, 55 West Main Street.
Featuring poet Dara Wier, a Spotlight reading by Wilderness Sarchild, and performances by jazz violinist Lynn Goucher, and actors Susan Winslow and Rob Anderson.
Admission and refreshments are free.
Wellfleet Library Winter Seminar Series: Annual Poetry Workshop with Barry Hellman
Saturday afternoon, April 11, 2015, 2-4 pm, Wellfleet Library, 55 West Main Street.
Sponsored by Friends of the Wellfleet Library. $5.00.
Register in person or call the circulation desk at 508-349-0310.
Workshop Description: 'The High-Impact Poem'
---
Any suggestions, additions or subtractions please feel free to send me a note.
JACK SCULLY
Johnscully36@yahoo.com
---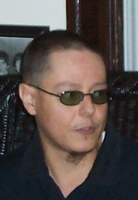 POETRY: THE ART OF WORDS
MIKE AMADO MEMORIAL SERIES
Poetry reading and Open Mic
The Plymouth Guild for the Arts
11 North St. Downtown Plymouth, MA [Downtown just off Rte 3A]
MIKE AMADO
---
Sunday FEBRUARY 8, 2014: Marguerite Bouvard & James Brosnan
Marguerite Bouvard is the author of 8 poetry books, two of which won awards. My recent book is "the Light That Shines Inside Us." My poetry has been apppeared in numerous anthologies, online literary magazines and poetry magazines. She once taught poetry workshops at the Radcliffe Institute Seminar and at Regis College (where she was also a professor of Political Science).
Jim Brosnan, Ph.D. holds the rank of full professor at Johnson & Wales University in Providence, RI where he teaches writing, literature, and poetry courses. Jim is the author of four chapbooks of poetry and has had over 400 poems published in literary journals including the Naugatuck River Review, the Aurorean, the Minnesota English Journal, The Bridge, and Poems of the Poppies (UK). He has been a finalist five years in NEATE's Poet of the Year competition. Jim also was awarded second place by the Utah State Poetry Society (2014) and an honorable mention by the New York State Poetry Society (2013) in contests sponsored by the National Federation of Poetry Societies. Brosnan is a member of the Maine Poets Society, the Nomad Writers in Rehoboth, MA and the Tidepool Poets in Plymouth, MA. Brosnan was a featured poet at Word Fest IV in Deerfield, MA and has presented workshops at the New England Association of Teachers of English Conference, the Writers Conference at Ocean Park (Maine), Bay Path College, the Two-Year College English Association, and the Massachusetts Teachers Association's annual conference at Williams College.
MUSIC FEATURE/ SINGER/SONGWRITER JIM PALAMA
---
Upcoming Readings

Mar 1: Mary Kane & Miriam O'Neal
Apr tba Mignon Ariel King & Jason Wright
May 3 Robert K. Johnson & Renee Summers
June 14 Terry Johnson & Nathaniel Mayes
Doors open 11:30AM, Music Feature 12:00 noon, Poetry Features 12:45pm open-mic 1:15pm.
Free admission and refreshments.
FREE REFRESHMENTS! More info:
johnscully36@yahoo.com
visit us on-line www.ptaow.com
---
"THIS PROGRAM IS SUPPORTED IN PART BY A GRANT FROM THE PLYMOUTH CULTURAL COUNCIL, A LOCAL AGENCY WHICH IS SUPPORTED BY THE MASSACHUSETTS CULTURAL COUNCIL, A STATE AGENCY"
---
Grolier Poetry Reading Series In February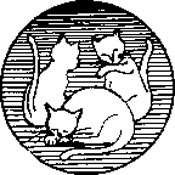 Friday, February 13th
7:00 pm
Gary Whited and Audrey Henderson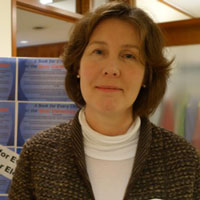 Audrey Henderson's writing is rooted in her early life on the edge of Edinburgh, Scotland, where the clash of city and country, ancient history and wrenching modern change began an enduring fascination with the interplay between the natural and the man-made environment.
Her poetry has appeared widely in both the United States and Britain, most recently in Magma, New Writing Scotland 31, Tar River Poetry and The Midwest Quarterly. She is the recipient of a 2014 Hawthornden Fellowship.
"Airstream abounds with intelligence, beauty and wit as Audrey Henderson takes us on journeys and through landscapes as various as the American Southwest, Seville and the Isle of Skye. Her poems reach back into prehistory, re-imagine Biblical story, speculate on the oddities of art and of nature-always with empathy. Her confident voice is full of curiosity and daring. Airstream is an adventure for all to enjoy and a book fellow writers will envy."
-Susan Donnelly, author of Capture the Flag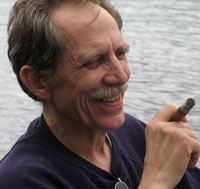 Gary Whited grew up on a ranch in eastern Montana, where his maternal and paternal grandparents had homesteaded in the early 1900's. Leaving the ranch to go to college, Gary eventually found his way into the study of philosophy with a special interest in the ancient Greek thinkers.
He received his Ph.D. in philosophy from Penn State University in 1973. A strong sense of place pervades his poems, whether that place is the prairie, the city or the inner spaces we inhabit. His poems have appeared in several journals, including Salamander, Plainsongs, The Aurorean, Atlanta Review, and Comstock Review.
He is currently working on a new translation of the complete fragments of Parmenides.
"The book is called Having Listened, after one of these elegantly simple, tender, attentive poems. It might as well also be called Having Looked, or maybe Having Heard, Having Seen, the task achieved. The animals and birds and other creatures, the human beings too, in their beauty and their managing of their lives, what they accomplish in patterns of flight or birdcall, in drinking water from a water tank, in the rusting of a fence are given, poem after poem, in beautiful quiet rhythms and syntactical managements, such careful and respectful attention, it can bring tears to your eyes."
-David Ferry
---
Saturday, February 21st
7:00 pm
Matthew Rohrer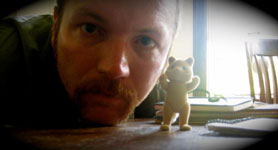 Matthew Rohrer is the author of Surrounded by Friends ( Wave Books Spring 2015), Destroyer and Preserver (Wave Books, 2011), A Plate of Chicken (Ugly Duckling Presse, 2009), Rise Up (Wave Books, 2007) and A Green Light (Verse Press, 2004), which was shortlisted for the 2005 Griffin Poetry Prize. He is also the author of Satellite (Verse Press, 2001), and co-author, with Joshua Beckman, of Nice Hat. Thanks. (Verse Press, 2002), and the audio CD Adventures While Preaching the Gospel of Beauty. He has appeared on NPR's All Things Considered and The Next Big Thing. His first book, A Hummock in the Malookas was selected for the National Poetry Series by Mary Oliver in 1994. He lives in Brooklyn, New York, and teaches at NYU.
The poems in Surrounded by Friends are generated by, and embrace, friendships with the living, the dead, and the inanimate. Friends, family, and the urban people-scape are gathered together in these poems, with more and more poetic voices joining in, and ending with poems written "in collaboration" with Issa, Buson, Basho and Hafiz.
---
Saturday, February 28th
5:00 pm
Sara White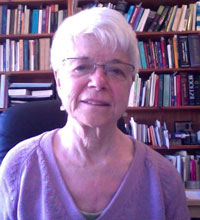 Sarah White spent her early years in Albany, N.Y. For 23 years, she taught in the Department of French and Italian at Franklin and Marshall College in Lancaster, Penn., occasionally publishing poems and stories. After retirement, she moved to Manhattan.
Sarah White's poems and translations have appeared in periodicals like The Paris Review, The Cortland Review, Hanging Loose, and Poetry Daily. Her books include Alice Ages and Ages, Cleopatra Haunts the Hudson and The Poem Has Reasons: A Story of Far Love. She lives, writes, and paints in New York City.
"Sarah White's poetry is shaped by the effortless elegance of rigor and erudition, in the best humanistic tradition. Yet, it radiates the warmth, humor and compassion of a tender heart. Her Gift-from the gods to her and through her to us-is grace.
-Enrique Hernandez
---
Donate to the Grolier Poetry Foundation
donations are tax deductible
visit our website
---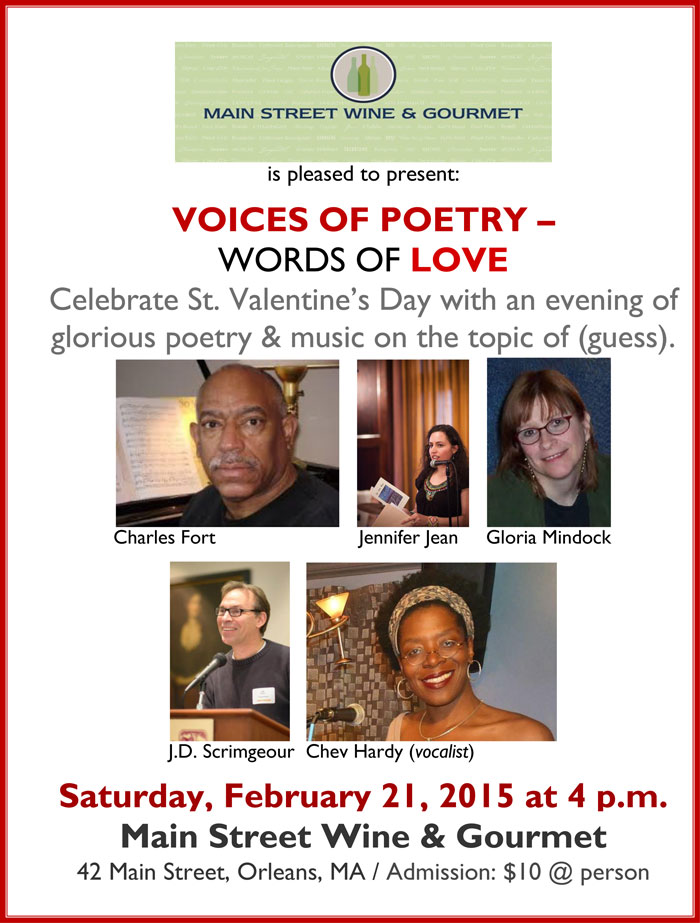 ---
Out of the Blue Gallery
EVERY MONDAY NITE,
Stone Soup Poetry (Host: Chad Parenteau), a 38 year old venue, $4, sign up to be a feature - call Bill Perrault at 978-454-7423.
Starts at 7:30PM and don't forget to sign up!
Recorded on local t.v. station.
Stone Soup Poetry Series
Out of the Blue Gallery
106 Prospect Street
Cambridge, MA
Host: Chad Parenteau
Visit the Stone Soup web site: http://stonesouppoetry.blogspot.com
Stone Soup Poetry meets from 8-10 p.m. every Monday at the Out of the Blue Art Gallery at 106 Prospect Street with an open mike sign-up at 7:30 p.m.
http://stonesouppoetry.blogspot.com/
---

TIMOTHY GAGER'S DIRE LITERARY SERIES /Out of the Blue Gallery/
1st Friday- Cambridge, MA
(starts with four, 15 MINUTE OPEN MIC SLOTS AT 8 PM)
with SIGN-UP starting at 7 PM
FOLLOWED BY FEATURES
8 PM, 106 PROSPECT STREET, CAMBRIDGE, MASSACHUSETTS
For more info and to get on the mailing list: EMAIL
---
USUALLY the 3rd FRIDAY of the MONTH!
NOLA's TIGH FILI POETRY & OPEN MIC, $5, 8PM, Host: Nola, poems/prose.
---
OPEN BARK meets @ the Out of the Blue Art Gallery,
Open Bark "Candelite Poetry" with Hostess Deborah M. Priestly and Features!!!!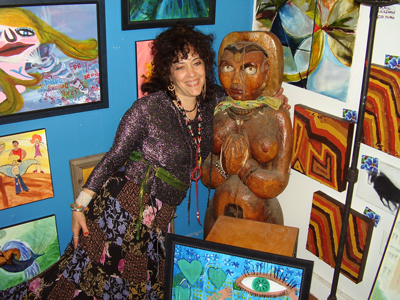 Out of the Blue Art Gallery
106 Prospect Street,
Cambridge, MA 02139
www.outoftheblueartgallery.com
Every Saturday Nite
Open Bark Features @ the Out of the Blue Art Gallery:
Time: 8PM into the night! Admission: $3-5 at the door (donations accepted & adored!)
Readers: Features are determined about 1 month in advance. If you want to be one, Deborah Priestly and Rob Russell (Feature Coordinator), will book you to be one. Call the gallery at (617)354-5287 and ask to speak to Rob Russell, Tuesdays, Wednesdays, Fridays and Saturdays from about 1pm to 8pm. Or email us at ootb@att.net and put your Poetry Feature Request to the Attention of Rob Russell, Feature Coordinator! Thank you!
Other info: We are a very laid back and creative Poetry Venue, "Open Bark Candelite Poetry Series" running on 11 (eleven) years strong now. We only ask that you bring original work and if you read someone else's work, like a famous poet or poetess' that you give recognition to their work by reciting first their name. Musicians, actors, mimes, dancers, drummers and others welcomed!!!!
Out Of The Blue Art Gallery
106 Prospect Street
Cambridge, MA 02139
phone: 617-354-5287
---
NIGHT SLAM
Every 2nd Thursday
Buckley Performing Arts Center,Massasoit Community College, Little Theater (Fine Arts building)
6:00pm: Doors Open, Sign Up, Refreshments
6:30pm - 8:00pm: Poetry Open Mic
8:15pm - 9:15pm: Poetry Slam
Address: 1 Massasoit Boulevard Brockton, MA 02302 (508) 588-9100
---
The Boston Poetry Slam Downstairs at the Cantab Lounge
every Wednesday night at 8 * open mic, featured poet, poetry slam *
738 Massachusetts Avenue, Cambridge, Mass.
There is poetry at the Cantab Lounge every Wednesday night, year-round. Our rotating cast of hosts is led by SlamMaster Simone Beaubien. Cover charge is $3.00 (unless otherwise noted on our schedule ).
Open mic for all begins at 8:00 p.m. Our doors and sign-up lists open promptly at 7:15. The open mic sign-up fills very quickly, so we recommend that you be prompt. Poems may be on any subject, and you may read more than one, but we ask that you keep your time on the mic to three minutes.
After the open, usually at about 10:00, our featured poet performs for half an hour. Click here to see our schedule of features.
The slam follows the feature, usually around 11:00. Most slams are open to the first eight who sign up; however, on some nights, we have semi-finals or finals in our slam series. Click here for slam details.
The Boston Poetry Slam at the Cantab Lounge is 18+, and you must have a photo ID to enter. (Note that the Cantab is 21+ for all other shows.) Feel free to email us at cantab@slamnews.com if you have questions about our policy. You can also check out the website for the venue, www.cantab-lounge.com.
Cantab Lounge
738 Massachusetts Ave,
Central Square, Cambridge, Mass
(617) 354-2685
Email: cantab@slamnews.com
(http://www.slamnews.com/)
---
Lizard Lounge Poetry Jam Sunday Night!
Every Sunday with a Poetry Slam co-hosted by Joyce Cunha and Jeff Robinson starting at 7:30pm and a Featured Poet and Open Mic accompanied by the Jeff Robinson Trio starting at 9:00pm – there's a $5 cover and you must be 21 to enter the venue – Sultry red lights, intimate tables, and wooden church pews give this small room one of the best ambiances in town.
Cambridge Common
1667 Massachusetts Avenue
Cambridge, MA. 02138
617-547-0759

---

Phoenix Reading Series @ Left Bank Books
Sunday, January 25, 2015
6:30--8 pm
17 8th Avenue—Near West 12th Street
NY, NY 10014
212-924-5638
$5 Contributon
JACQUELINE DE WEEVER, MARISOL RUIZ, ILENE STARGER & OPEN READING
Jacqueline De Weever is Professor Emerita from Brooklyn College, where she taught English Medieval literature for 29 years. She has published four books in her field, and her poems have appeared variously in the Amazonian Literary Review, American Poets and Poetry, Blue Unicorn, Brooklyn Review, the Cape Rock Review, Connecticut River Review, Illya's Honey, Kyk-over-al (Guyana), Nomad's Choir, Sensations Magazine, Sensations Magazine, Tiger's Eye, Iodine, Presa, San Fernando Poetry Journal, Parnassus Literary Journal, Poetry Depth Quarterly, New Mirage Quarterly, Medicinal Purposes Literary Review, Vanitas.
Marisol Ruiz is a poet. This is her first time being featured, and she is working on publishing her first book of poetry. Marisol Ruiz is a poet.
Ilene Stargeris a New York-born poet. Her work has been published in Bayou, Oyez Review, Georgetown Review, Tributaries, Folio, Oberon, Paper Street, Second Wind, Tar Wolf Review, Erato, Grasslimb, Manzanita, Poesia, Ibbetson Street, Iodine, Phoenix, TheNew Renaissance, The Same, and online in the Tupelo Press Poetry Project and The Istanbul Literary Review. She received Honorable Mentions in the 2004 Ann Stanford Prize sponsored by the Southern California Anthology, and in the 2005 New Millennium Writings Competition; she was a finalist in the 2005 Ann Stanford Prize. She received Honorable Mentions in the 2006 Oliver Browning Poetry Competition sponsored by Poesia/Indian Bay Press, and in the 2007 Poetry Competition sponsored by Writecorner Press. Finishing Line Press published her chapbook Lethe, Postponed in September 2008. She is the co-creator of Elusive Things, a classical song cycle composed by Eric Shimelonis based on ten of her poems. Elusive Things, sung by F. Murray Abraham and played by the musicians of Voice of the City Ensemble, had its premiere at Weill Recital Hall at Carnegie Hall on January 15, 2010. Forgive Me if None of This is True, her new full-length collection, has just been published.
HOST: Michael Graves is the author of Adam and Cain (Black Buzzard, 2006), In Fragility (Black Buzzard, 2011) and two chapbooks, Illegal Border Crosser (Cervana Barva, 2008) and Outside St. Jude's (R. E. M. Press, 1990). His poem "Apollo to Daphne" appears in an anthology from Oxford University Press, Gods and Mortals (2,001) and his "Poem to Spring in a Time of Global Warming" appears on AboutPoetry.com In two thousand four (2004), he received a grant from the Ludwig Vogelstein Foundation. Thirteen (13) of his poems appear in the James Joyce Quarterly. He has published scholarly-critical work on James Wright and organized a conference on Mr. Wright at Poets House in 2004.
http://www.youtube.com/watch?v=HjGZeKfSW8g....
---

Poets House Fall Season Opens September 23
All programs take place at Poets House, 10 River Terrace (at Murray St. ) in Lower Manhattan, unless otherwise noted. Directions are below.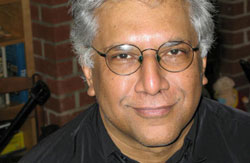 Saturday February 7, 3:00pm
Transgenres with Vijay Seshadri
Why do so many poets also write prose nonfiction? What transformations occur between poem and essay? Pulitzer Prizewinner Vijay Seshadri, whose newest book is 3 Sections, discusses notions of identity, form, and fulfillment for contemporary writers.
Part of Other Impulses: Poets Writing Across Genres.
Admission: $10, $7 for students and seniors, free to Poets House members
Location: Poets House
10 River Terrace
Get to know Vijay Seshadri in this recent New York Times profile
---
Poets House is located at 10 River Terrace at the corner of Murray Street in Lower Manhattan's Battery Park City.
Take the 1, 2, 3, A or C subway to Chambers Street. Walk west on Chambers Street (past West Street) all the way to its end at River Terrace. Turn left and walk two blocks south to 10 River Terrace (at the corner of River Terrace and Murray Street). The M22 bus runs along Chambers between North End Ave and the Lower East Side. The M20 bus travels from the Upper West Side and the southern tip of Battery Park City to North End Ave. The Downtown Connection, a free Lower Manhattan shuttle bus, travels to North End Ave from South Street Seaport and from Broadway along Murray Street; for more information, visit: downtownny.com.
All programs take place at Poets House, 10 River Terrace (at Murray St.) in Lower Manhattan, unless otherwise noted. For more information, call (212) 431-7920 or visit www.poetshouse.org. Join us on Facebook and Twitter.
---
LALITA JAVA READINGS
3rd THURSDAYS 7-9 PM
HOSTED BY DOROTHY F. AUGUST
Lalita Java
210 East 3rd St.
New York, NY 10009
(Btwn. B & C)
---
Every Monday: Louder Arts presents...

"The Slam"
Poetry, Spoken Word, Slams & Guest Poets.
Always an open mic
$5 students/ $6 regular
Sign-up at 7pm, show starts at 7:30 at:
Thirteen
35 E.13th St.
(between Broadway & University Pl.)
New York, NY
(212) 979-6677
Bar13.com
---
Every Thursday Mike Geffner presents...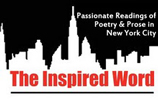 The Inspired Word
An all-star poetry/spoken word event
every Thursday
featured guests plus open mic
Cover Charge: $10
7pm (open mic signup starts at 6:30)
at:
One and One
76 E. 1st St. (corner of 1st Ave.)
New York, NY
212 598-9126
OneandOneNY.com
---
92nd Street Y Reading Series
92nd Street Y
1395 Lexington Avenue
New York, NY 10128
212.415.5500

---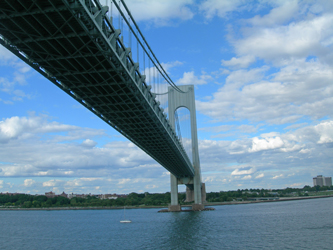 John Petrolino
Presents
The Frank Talk Reading Series

A New Poetry Reading Series
at
Frank Talk Art Bistro and Bookstore
Frank Talk Poetry Series Home Page
Click Here: Frank Talk Poetry Series
Poets.Org (Academy of American Poets)
Click Here: Poets.Org
Frank Talk Art Bistro and Bookstore
163 Shrewsbury Avenue
Red Bank, NJ 07701
$5.00 Cover
(includes food, beverages, and other goodies
supplied by Frank Talk owner Gilda Rogers)
Open Mic after the Feature
Contact: John Petrolino


---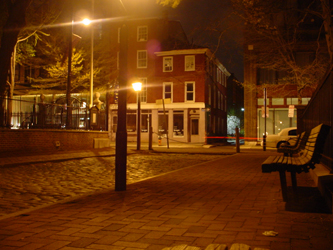 "Poetry & Prose & Anything Goes with Dr. Ni"
(radio show; internet radio)
Date, time, pre-requisites: Last Friday of every month, 1-3 p.m.
Address: 1303 W. Susquehanna Avenue, Philadelphia, PA 19122
City and State: Philadelphia, PA 19130-9998
Contact person and or URL/information: Dr. Niama L. Williams;
http://www.lulu.com/drni;
http://www.blogtalkradio.com/drni
One copy of book to be subject of interview must be mailed to address above if one would like to be considered for show Readers: International internet radio listeners
Dr. Niama L. Williams
1303 W. Susquehanna Avenue
Philadelphia, PA 19122
http://www.lulu.com/drni
http://www.blogtalkradio.com/drni
---
1ST FRIDAYS ON VINE
Hosted by Aziza Kintehg
Every First Friday of the Month
Be part of an Art Extravaganza * Spoken Word * Music Freestyle * Open Mike
Jose Sebourne Graphic Design
1213-15 Vine Street Philadelphia PA 19107
7-10pm $5.00 Cover
Contact info:
The Gallery - (215)564-2554
Aziza Kintehg(215)668-4500
Email: azizalockdiva@...
or check out the website: www.Josesebourne.com

---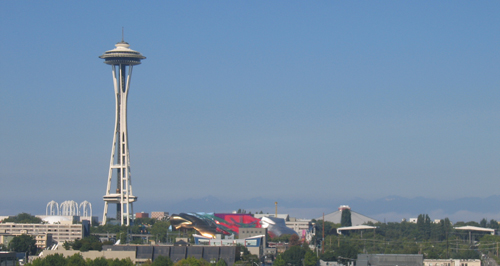 Poetry Readings and other events in Seattle
and around the Pacific Northwest

---

Southern California Open Readings
LOS ANGELES/ORANGE COUNTIES
Barnes & Noble Poetry and Verse with Bill Robertson every Tuesday at 10:30 a.m., open workshop/reading, 1201 Third Street Promenade, Santa Monica, (310) 260-9110.
---
Beyond Baroque Literary Arts Center presents an Open Reading, first Sundays monthly, free, 5:00, sign up at 4:45. Hosted by Marie Lecrivain. Beyond Baroque Literary/Arts Center, 681 Venice Blvd., Venice, (310) 822-3006, www.beyondbaroque.org.
---
Cobalt Poets presents open readings every Tuesday, hosted by Rick Lupert, with featured readers on the first Tuesday, featured regulars on second Tuesdays, Valley Contemporary Poets featured guest plus open reading on third Tuesdays, and Cobalt Classic All Open Reading usually every fourth and fifth Tuesdays, seven minute limit, 9:00, sign up 8:30-8:45, free, one drink minimum, all ages. The Cobalt Café, 22047 Sherman Way in Canoga Park (west of Topanga Canyon Blvd.), (818) 348-3789, http://poetrysuperhighway.com/cobalt.
---
Da' Poetry Lounge spoken word open mic, every Tuesday, 9:00-midnight. Greenway Court Theatre, 544 N. Fairfax Blvd. near Melrose, LA, free parking next door at Fairfax High School, early arrival is a must, www.dapoetrylounge.com.
---
Barnes & Noble Featured and open reading, every last Saturday, sign up 6:30, reading 7:00. Hosted by Ron Dvorkin. Barnes & Noble, 16461 Ventura Blvd., Encino, RONDVORKIN @ aol.com.
---
Poetry circle, second Wednesday, 6:30. Hosted by Ron Dvorkin. Encino-Tarzana Branch Library, 18231 Ventura Blvd., Tarzana, (818) 343-1983, RONDVORKIN @ aol.com.
---
Gypsy Den in Santa Ana hosts a featured poetry reading every first Tuesday and open mics every Monday and Thursday, sign up starts 7:30. 125 N. Broadway Avenue, Santa Ana, (714) 835-8840, www.gypsyden.com.
---
Emerging Urban Poets Saturday Afternoon Poetry presents featured readers and open mic, every first and third Saturday, including January 23, 3:00-5:00. Free, hosted by Don Kingfisher Campbell. Santa Catalina Branch of the Pasadena Public Library, 999 E. Washington Blvd, two blocks east of Lake Avenue, Pasadena, kingfisher1031 @ charter.net, emergingurbanpoets.blogspot.com.
---
Moonday, A West Side Reading Series, open reading followed by featured reading, second Monday monthly, come early to sign up, 7:30. Hosted by Lois P. Jones and Alice Pero, Village Books, 1049 Swarthmore Avenue, Pacific Palisades, (310) 454-4063, www.moondaypoetry.com, or pero @ earthlink.net.
---
La Palabra presents a featured poetry reading, plus open mic, usually every fourth Sunday, except January 31, 2:00-4:00. Co-hosted by Laura L. Longoria and Don Newton, Avenue 50 Studio, 131 N. Avenue 50, Highland Park, (323) 258-1435, www.avenue50studio.com.
---
Our Poetic Souls open mic, every third Sunday monthly, sign up 2:30, readings 2:45. Hosted by Jim Lyon, please use appropriate language. Home Brew Coffee, 661 West Arrow Highway, San Dimas, (909) 394-1964, www.chrystinedrums.com/PoeticSouls.
---
Psychobabble Cabaret open mic with teeth, every Sunday, sign up 8:00, reading 8:30, no cover. Psychobabble Coffee House, 1866 N. Vermont, at Franklin, LA, (323) 664-7500.
---
The Rapp Saloon spoken word open mic, every Friday, sign up 7:30, readings 8:00. Six minute slots, free, all ages, co-hosts Mani Suri, Dave Nordling, Brenda Petrakos, Joe Camhi. International Youth Hostel, 1436 2nd Street, Santa Monica, www.rappsaloon.com.
---
Redondo Poets featured reading and open mic every Tuesday, sign up 7:50, reading 8:10, free. Coffee Cartel, 1820 South Catalina Avenue, Hollywood Riviera, Redondo Beach, (310) 316-6554, www.redondopoets.com.
---
Tebot Bach presents featured readers and open reading, last Friday of the month, sign up 7:30, reading 8:00. Golden West College, Community Room 102, Huntington Beach, www.tebotbach.org.
---
Tía Chucha's Open Mic: Night of Music & Spoken Word, every Friday, 8:00-10:00, no cover, donations welcome. Hosted by Nery Boche. Tía Chucha's Centro Cultural, 13197-A Gladstone Avenue, Sylmar, (818) 896-1489, www.tiachucha.com.
---
Two Idiots Peddling Poetry featured and open poetry readings every Wednesday at 8:00, $2 cover or one drink minimum with student ID. Ugly Mug Caffé, 261 N. Glassel, Orange, (714) 997-5610, www.poetryidiots.com.
---
World Stage Anansi Writers Workshop presents a three-part evening beginning with a workshop session, followed by a featured reader and open mic, every Wednesday, 7:30-10:30, open mic 9:05. Literary Director: Jawanza Daumisani, $5. World Stage, 4344 Degnan Blvd., LA, (323) 293-2451, www.theworldstage.org.
---
SAN BERNARDINO/RIVERSIDE COUNTIES
Barnes & Noble "Valley Voices of the Muse" featured poet and open reading, first Friday monthly, 6:00. Westfield Shopping Center, 72-840 Highway 111, Palm Desert, (760) 346-0725. Patricia D'Alessandro, host: ciaopat9 @ gmail.com.
---
A Mic & Dim Lights presents spoken word and music open mic, every Thursday, 9:30, $3. Cal Poly Downtown Arts Theater (Pomona Arts Colony), 300 W. Second Street, Pomona (909) 469-0080.
---
SAN DIEGO AREA
Monday Montage, a support group for poets, readers, and writers, bring your own work, share your thoughts, or just listen, first Monday monthly, 7:00, if Monday falls on a holiday, reading will be held on the second Monday. Hosted by Curran Jeffery. Bluestocking Books, 3817 Fifth Avenue, Hillcrest, San Diego, (619) 296-1424, www.bluestockingbooks.com.
---
Lestat's Coffee House songwriters/poets open mic, every Monday, 7:30-11:00, sign up 6:00. Ten-minute slots. Lestat's Coffee House, 3343 Adams Avenue, Normal Heights, San Diego, (619) 282-0437, www.lestats.com.
---
The Off Beat Open Mic, second and fourth Sundays monthly, 5:00-7:00. Poetry, fiction. Rebecca's Coffee House, 30th and Juniper Street, San Diego, (619) 284-FOOD, www.rebeccascoffeehouse.com.
---
Dime Stories Open Mic for prose writers, first Friday monthly, 7:00. Hosted by Amy Wallen, $5. The Ruby Room, 1271 University Avenue, San Diego, (619) 299-7372, www.DimeStories.org.
---
Poetic Brew open mic poetry reading, third Thursday monthly, sign up 6:30, reading 7:00. Hosted by Eber Lambert, read up to three poems or for three minutes, thirty-three seconds. Rebecca's Coffeehouse, 30th and Juniper Street, South Park, San Diego, (619) 284-FOOD, sandiegowriters.org.
---
Sunset Poets presents a featured poet and open mic, usually third Sundays monthly, 3:00. Oceanside area, (760) 758-2410, or www.sunsetpoets.org.
---
Fallbrook's Writers featured reading and open mic for poetry or prose, once a month, usually on Thursdays, doors open 5:30, reading 6:00. Café des Artistes, 103 S. Main Street, Fallbrook, (760) 522-1064, www.kbgressitt.com/fallbrooks-writers-read.
---
the Vessel open mic features poets, singers, actors, comedians, every first and third Friday, 8:00. Live music, drinks, and refreshments, all ages, $5 cover. Canvas Cafe, 1370 San Marcos Blvd., Suite 120A, San Marcos, www.myspace.com/thevesselmovement.
---
Drunk Poets Society spoken word open mic, every Monday, 6:30-8:00. Hosted by Ola. Winston's Beach Club, 1921 Bacon Street, San Diego, (619) 222-6822, www.myspace.com/winstonsdrunkpoetssociety.
---
SAN LUIS OBISPO/SANTA BARBARA/VENTURA
Tuesday Night Poets featured reading with open mic, every Tuesday, 7:30. Hosted by Roe Estep. The Artists' Union Gallery, 330 South California Street, Ventura, (805) 320-3524.
---
Bell Arts Factory presents a featured poet and open mic last Saturday monthly, 7:30. Host: Friday Lubina. Bells Arts Factory, 432 N. Ventura Avenue, Ventura, www.bellartsfactory.com.
---
Corners of the Mouth! presents an open reading after the featured poets, limited to five minutes and original work every third Sunday monthly since 1984, free, 7:00. Linnaea's Café, 1110 Garden Street, San Luis Obispo. Kevin Patrick Sullivan, Artistic Director, (805) 547-1318, www.languageofthesoul.org.
---
Favorite Poems Project reading, poets and non-poets read favorite poems not their own, hosted by Lois Klein, third Monday monthly, 5:15-6:30. The Blue Agave, 20 East Cota Street, Santa Barbara. e-mail: loisklein @ verizon.net.
---
Friday Night AA Meeting plus Open Mic, every Friday, 6:30. Drug and alcohol free, 896 East Main Street, Ventura, (805) 794-9878, www.aplaceofpeace.org.
---
Poetry Zone featured reading and open mic, every second Saturday, 2:00-4:00. Karpeles Manuscript Museum, 21 W. Anapamu, Santa Barbara. Host, Suzanne Frost, (805) 252-1655.
---
Train of Thought open mic, every Thursday, 6:30, 856 East Thompson Blvd., Ventura, between Ash and Kalorama, behind Kids and Families Together.

---
Index | Bookstore | Image Gallery | Submissions | Newsletter | Readings | Interviews | Book Reviews | Workshops | Fundraising | Contact | Links
---