POETRY READINGS
---
None currently scheduled.

---

THE CENTER FOR THE ARTS AT THE ARMORY
POETRY AT THE CAF&Eacute
191 HIGHLAND AVENUE
SOMERVILLE, MA
TUESDAY, JANUARY 21, 2020
7:00 PM/ADMISSION: $4.00
READING AND OPEN MIC
Hosted by: Harris Gardner and Gloria Mindock
THE FIRST AND LAST WORD POETRY SERIES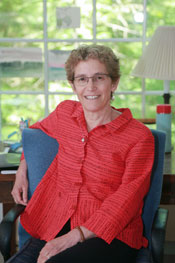 Jennifer Barber's collections are Works on Paper (The Word Works, 2016, Tenth Gate Prize), Given Away (Kore Press, 2012), and Rigging the Wind (Kore Press, 2003, Kore Press First Book Prize). Her poems have appeared widely in literary journals. She is the founding editor of Salamander, based at Suffolk University.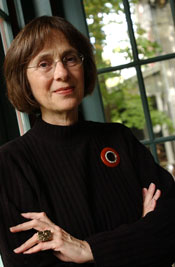 Gail Mazur's 7th collection, Forbidden City, was published by University of Chicago in 2016. Colleections include Figures in a Landscape, and Zeppo's First Wife. Her new collection, Land's End: New & Selected Poems, will be out with University of Chicago Press in 2020. She is Founding Director of the Blacksmith House Poetry Series in Cambridge, a weekly poetry reading series she ran for 29 years and is Visiting professor in Boston University's MFA program.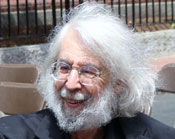 Lloyd Schwartz has just retired from teaching at UMass Boston. He's a Pulitzer Prize-winning critic who reviews for NPR's Fresh Air and WBUR's the ARTery, and has written widely on the poet Elizabeth Bishop. He's been awarded Guggenheim and NEA fellowships in poetry and has published four poetry collections, most recently Little Kisses. He is Somerville's current Poet Laureate.
---
The Center for the Arts is located between Davis Square and Union Square. Parking is located behind the armory at the rear of the building. Arts at the Armory is approximately a 15 minute walk from Davis Square which is on the MTBA Red Line. You can also find us by using either the MBTA RT 88 and RT 90 bus that can be caught either at Lechmere (Green Line) or Davis Square (Red Line). Get off at the Highland Avenue and Lowell Street stop. You can also get to us from Sullivan Square (Orange Line) by using the MBTA RT 90 bus. Get off at the Highland Avenue and Benton Road stop.
---

---
Index | Bookstore | Our Staff | Image Gallery | Submissions | Newsletter | Readings | Interviews | Book Reviews | Workshops | Fundraising | Contact | Links
---