POETRY READINGS
---
Coming to Červená Barva Press Studio
Judah Leblang's One Man Show
"Finding My Place: One Man's Journey through the Middle Ages"
---
Call for poetry, prose (up to 1000 words) and art submissions for the Spring Issue of Crescent Magazine (like our page!) see previous issues here: www.issuu.com/crescentmag We received so many submissions last time from this group and I would like to thank everyone for that!
Deadline Is March 25th! Any questions, just comment.
---
Non-fiction essay contest. Theme is "rejection," something we can all relate to, as writers!
http://www.writejobs.info/2014/01/call-for-submissions-on-rejection-pay.html
---
Hello! We are just starting up a new digital literary journal entitled Sketches Magazine and we are having our first open call for submissions. We would love to read your fiction, creative non-fiction, and poetry. Since we are just starting up, you have a very good chance to get published in our debut issue! So submit today!!
http://sketchesmagazine.webs.com/submit
---
Call for Submissions!! Closing on 05/01/2014
https://wild-water.squarespace.com/read-me/
---
The Oddville Press is back! With a jam-packed first edition to celebrate our re-launch, we continue on our quest to promote today's geniuses and tomorrows giants. Download your copy here: http://oddvillepress.com/ Take a journey through the pages of our historic re-launch issue to see just what floats our boat. Maybe you've got the perfect story, poem or image to feature in the next issue. Why not give it a try. You can read our submissions guidelines here.
Readers, writers, poets and artists; spread the word near and far: The Oddville Press is back!
---
Hey all. If you have poetry, fiction, memoir or journalism of an adult nature and haven't found a home for it, please contact me about a project in the works that needs such content. You can email jsb773@yahoo.com or PM me for details. Please note, this project is not a porn thing, nor is it to degrade women. Just holler to find out more. Thank you.
---
Just a friendly reminder that Hot Metal Bridge, the online literary magazine run by MFA students at the University of Pittsburgh, is calling for submissions. Fiction, poetry, nonfiction, art, digital submissions all welcome until 4/15 via submittable.
We really want to read your best work and see your best art!
Submissions page: http://hotmetalbridge.org/submissions/
Here's a link to our most recent issue: http://hotmetalbridge.org/sight-in-suspension/
---
Nine Arches Press. Open for submissions August 1-November 1, 2013. Looking for poetry collections as well as submissions for their magazine, Under the Radar. Query first and picking up a copy is a good idea.
http://www.ninearchespress.com/submissions.html
---
The Summer 2013 issue of drafthorse literary journal - a journal of work and no work - is now available online. The editors are now accepting submissions for the Winter 2014 issue.
www.drafthorsejournal.org
---
CALL FOR SUBMISSIONS - to First Literary Review-East. Guidelines at website: www.rulrul.4mg.com. Please send 3 poems, under 16 lines, to firstliteraryreview@yahoo.com. Thanks!
---
No restriction on previously published, no reading fee, payment of 2 contributors copies- http://www.timberjournal.com/submit/
---
Lunch Ticket is in need of poetry, flash fiction (or flash CNF), and Writing for Young People! The DWM contest is still going on until the 30th, but our other categories need some love, too. Experimental work & cross genre work especially welcome. We like stories that are unexpected and challenge the reader, and poems that rejoice in language and explore its possibilities. Narrative-driven pieces always a plus, but we like it when you make us question our own tastes by showing us something new. 5K fiction, 1K flash, 3 poems, sim subs okay. https://lunchticket.submittable.com/submit
---
Pithead Chapel is a monthly online journal of short fiction and nonfiction. We're currently seeking gutsy narratives up to 4,000 words, and are particularly interested in essays (personal, memoir, lyric, travel, experimental, etc.) that move. Please visit us at www.pitheadchapel.com to learn more about us and our submission guidelines.
---
Lyre Lyre is accepting submissions for its next issue! Read past issues and send us your work! www.lyrelyre.com
---
Open City 360 Poets and Writers and Poets without Borders are publishing a new poetry anthology edited by Colin Dardis. The rules are simple. Send your best 3 poems in Microsoft word 12 pitch as an attachment. Include your name and short bio (no more than 4 lines). To keep it simple send only one file. If you don't send your work exactly as we requested we delete it. Send your submissions to oc360fb@gmail.com. There is no closing date. We closeout the submissions when we receive enough quality poetry. So hurry before it's too late.
---
Harpur Palate is accepting submissions of poetry, fiction, and creative nonfiction through November 15th. We'd love to read your best work. See the website for snail mail instructions or go here to submit online: https://harpurpalate.submittable.com/submit
---
Haunted Waters are currently open for submissions for their quarterly digital literary journal called From the Depths. This current theme is The Journey, deadline 15th November 2013.
http://www.hauntedwaterspress.com/Submissions.html
---
Antiphon online poetry magazine is accepting submissions for issue 9, to be published at the beginning of December. www.antiphon.org.uk - please see submission guidelines. We publish excellent well-crafted musical contemporary poetry - check out our previous issues before submitting.
---
Tincture Journal is seeking poetry for Issue Four
https://tincture-journal.submittable.com/submit/19151
for more info please see http://tincture-journal.com/
---
drown in my own fears is a poetry journal about the human condition, therefore, we want poems reflecting that. poems submitted should be about love, hate, pain, sorrow, etc. we don't want maudlin sentimentality. we want the depths of your very being. we want well written, deeply conceived pieces of work. anything that isn't about the human condition really isn't for us. send us your poems in the body of an e-mail. we don't want to mess with attachments. sorry, that's just the way it goes here. please include a cover letter and a brief bio with your submission. we are also accepting photo submissions.
send poems and photos to drowninmyownfears@yahoo.com.
---
Submit to Extract(s)
Extract(s) is looking for submissions for our Poems, Stories, and Haiku features, as well as excerpts from upcoming novels, memoirs, and poetry and story collections. We will take submissions via our online submission manager only. We are not yet accepting self-published work.
If you are interested in having "In Place" feature your writing program/group, please send a formal query to us here.
https://extracts.submittable.com/submit
Guidelines for Submission
Poetry
Please submit up to five (5) poems. We are looking for smart, fresh,well-crafted pieces to consider. If you took a look through our personal poetry collection you would find writers who challenge us, who move us, and who we cannot help but share with others. Do you think you have a poem that will take off the top of our head? Submit now! Our submission period is always open, but please wait at least six months before sending another.
Prose
Please submit one short story (fiction or non-fiction) of no more than 1,000 words. We are looking for fresh, well-crafted stories that make us cry and laugh and think. We want to be moved in some fundamental way in as few words as possible. Our readers should carry your characters with them as they go about the rest of their day—or longer. Our submission period is always open, but please wait at least six months before sending another.
Haiku
Please submit up to three pieces of original artwork in any medium with an original haiku for each. The haiku need not be an explanation of the image, merely a companion to it. As Japanese and English syllables are not the same, do not worry about meeting the "5/7/5? syllable count. Instead, think of the lines as "short/long/short."
Excerpts
Please submit no more than 1,000 words of prose and three poems from a book that has been published in the past three months or will be published in the coming weeks/months/year. We will accept excerpts from publishers and writers, but are not yet accepting self-published work.
https://extracts.submittable.com/submit
---
Zero Point
We are looking for writers that would like to have their work workshoped with our staff. Send us your work and we will set-up a reading and discussion at Zero Point's downtown office. This also applies to works of poetry. Our office is located at 265 Franklin St, Suite 1702 Boston. E-mail it too Emil@zptheater.com.
For more info visit http://www.ZPTheater.com or email Emil@zptheater.com Read the rest of the posting at http://www.stagesource.org/postings/show/8733/
---
Poetry
Send 1-3 previously unpublished poems, any subject or style, using our submission manager.
Postal submissions with SASE with sufficient postage for return.
Please include contact information and brief bio with submission.
We accept simultaneous submissions, but please inform us if your work is accepted elsewhere.
Long Poem Library is now accepting poems of any length
Revolution Poesy revolutionpoesy@GMAIL.COM
Poetics List (UPenn, UB)
Parts/Attachments:
text/plain
The Long Poem Library is now accepting poems of any length.*
*Please submit you work to the
Long Poem Libraryfor consideration.
---
Muddy River Poetry Review Guidelines
Reading dates for Muddy River Poetry Review are December 1 to March 1 for spring issue and June 1 to September 1 for fall issue. Poems received on other dates will be deleted.
1. Submit 1-3 poems. NO PREVIOUSLY PUBLISHED POEMS.
2. No attachments. Please paste poems into body of email. Include a short poetry (and/or other) bio.
3. Prefer free verse.
4. Do not want "mushy" or religious poems.
5. Do not want porno, sexist, racist or biased poetry relating to politics or ethnicity.
6. Simultaneous submissions okay, but please let me know which ones AND notify me if any are accepted somewhere else.
7. Future (other) publication should credit Muddy River Poetry Review.
8. Response time will be as close to 30 days as possible.
9. If you do not hear in 45 days, feel free to inquire.
10. Payment will be publication in MRPR.
11. Poems only accepted during open reading dates. Poems received on other dates will be deleted.
12. Submit all poems to mrpr@comcast.net only. All rights revert to author upon publication.
---
FutureCycle Press Open for Submissions
As of June 1, we are open for submissions again! We will be reading paper and online submissions in all genres until January 15. Here are our writer's guidelines, which have a few new wrinkles, most significantly Pshares Singles (see below)
FutureCycle Press is open to submissions of books, chapbooks, and individual works of poetry and flash fiction. Complete guidelines, including instructions on how to submit, are available on the website at http://www.futurecycle.org/FutureCycleGeneralGuidelines.aspx. We invite you to send your best work.
Submission of Individual Works
For individual poems and flash fiction pieces, we are currently working on two projects:
FutureCycle 2012
Our annual anthology of poetry and flash fiction is published after the end of each calendar year in print-on-demand and, a little later, Kindle ebook format. All submissions accepted for publication in 2012 will appear in the 2012 edition. Payment is one copy of the ebook and the same very deep discounts on printed copies that we extend to our book and chapbook authors. Please submit a maximum of five poems or three flash fiction stories. We consider simultaneous submissions but not previously published material unless it last appeared 10 or more years ago.
---
What Is Metaphor: The Poetic Genius Issue
The genius of poetry is many things, but it partly resides in the definition of poetry itself: communicating with metaphor. What do you think of that? We want to know! Submit your poems, prose, essays, flash-fiction, and artwork to Jessica Harman or The Editors at this email address: poptzine@gmail.com
---
Sleet seeks poetry, fiction, flash irregulars. For guidelines, please see www.fleetmagazine.com
---
The Pedestal Magazine is currently seeking submissions of poetry and fiction. Please visit their web site for more information www.thepedestalmagazine.com
---
New West Submissions
I have recently been named fiction editor for New West magazine, and we are welcoming submissions for stories or novel excerpts of up to 5000 words. New West has just added fiction to its format, so you can be among the pioneers. Please check out the submission guidelines here...
http://www.facebook.com/l/03282SNJ2faTKw-KVX690jbP44w/newwest.submishmash.com/Submit
---

Recommended Brookline Library event
DEFENDING JACOB AUTHOR WILLIAM LANDAY TO SPEAK
AS THE CULMINATION OF BROOKLINE READS 2014
Wednesday March 12 at 7:00PM
How well do we know our children? Are some of us just born bad? Is there a murder gene?
These are some of the provocative questions raised by local lawyer-turned-author William Landay in his New York Times best-seller Defending Jacob.
On Wednesday March 12, Landay will speak about his novel in the auditorium of Brookline High School for the culminating event of Brookline Reads. Landay, a former prosecutor, will talk about how he became a novelist after many years of practicing law, and how he came to write Defending Jacob, set in Newton and featuring many local landmarks that make the story strike chillingly close to home.
"An Evening with William Landay" is sponsored by the Trustees of the Brookline Public Library.
The program begins at 7 PM (doors open at 6:30) and is free and open to the public.
For additional information, please see the Brookline Reads section of library's website http://www.brooklinelibrary.org/
---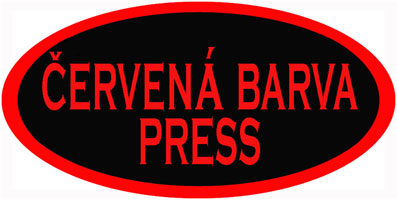 Arts for the Armory
Basement, Room B8
191 Highland Avenue
Somerville, MA
---
Reading Tributes
Tribute to Spanish Poets
Thursday, March 13th, 2014
7:00 pm/Admission: $3.00
Bring poems by your favorite Spanish poets such as Lorca, Prados, Alberti etc...
Share them with the audience in an open mic setting.
---
Tribute to Irish Poets
Monday, March 17th, 2014
(Spend St. Patrick's Day with us!)
7:00pm/Admission: $3.00
Bring in poems by your favorite Irish poets to read.
Share them with the audience in an open mic setting
---
Howl Night, A Tribute to the Beat Poets
Tuesday, April 1st
(There might be even some April Fools jokes played)
7:00pm/Admission: $3.00
Bring in your favorite poems by the Beat Poets to read in an open mic setting
and to share with the audience.
---
CERVENA BARVA PRESS READING SERIES
THURSDAY MARCH 20, 7:00PM
Featuring: Ayshia Stephenson | Bert Stern | David Surette
Ayshia Stephenson is a poet, actress and playwright from Brooklyn, NY. She earned her MFA in Writing from CalArts, has an MA in Sociology from UMass Boston, and teaches at Salem State. She fuses poetry and storytelling for provocative performances of race, gender and culture. Published by Imaginary Friends Press, Boston University Press, Open to Interpretation, and A Gathering of Tribes, Ayshia is also Executive Director of Performing Fusion Theatre.
David R. Surette's new book of poetry is Wicked Hard. He is the author of three other collections: The Immaculate Conception Mothers' Club, Young Gentlemen's School, and Easy to Keep, Hard to Keep In which was named a Must Read by the Massachusetts Book Awards. He teaches and coaches varsity hockey at East Bridgewater High School.
Teacher, poet, writer, and editor, Bert Stern is an emeritus professor at Wabash College. He also taught at the University of Thessaloniki and Peking University. At present leads a program for probationers called Changing Lives Through Literature. His poems and essays have appeared in many anthologies, and his books include a critical study of Wallace Stevens, an environmental monograph, and two poetry collections. His new biography of Robert Winter, an American who lived in China, will soon be published in English and Chinese.
Admission is $3.00. Reception to follow.
---
Coming to Červená Barva Press Studio
Judah Leblang's One Man Show
"Finding My Place: One Man's Journey through the Middle Ages"
Buy tickets in advance for $10.00 using your credit card or Paypal account
Tickets are $12.00 at the door.
More info: www.judahleblang.com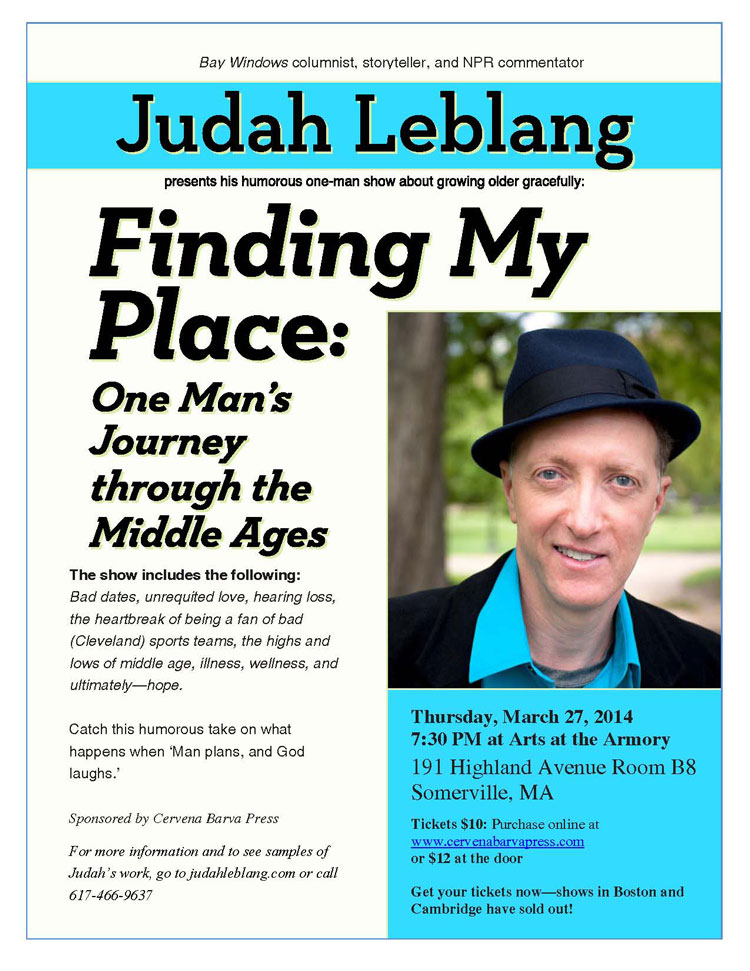 Buy tickets in advance for $10.00 using your credit card or Paypal account
Tickets are $12.00 at the door.
More info: www.judahleblang.com
---
Directions & parking:
The Center for the Arts is located between Davis Square and Union Square. Parking is located behind the armory at the rear of the building. Arts at the Armory is approximately a 15 minute walk from Davis Square which is on the MTBA Red Line. You can also find us by using either the MBTA RT 88 and RT 90 bus that can be caught either at Lechmere (Green Line) or Davis Square (Red Line). Get off at the Highland Avenue and Lowell Street stop. You can also get to us from Sullivan Square (Orange Line) by using the MBTA RT 90 bus. Get off at the Highland Avenue and Benton Road stop.
Inside the Armory:
Go inside main doors and walk straight ahead about 30 feet, look for the door on the right to the stairs down to the basement. (There is an elevator just after the stairs.) Once in the basement walk through the basement lobby straight ahead about 20 feet, first door on the right is the Červená Barva Press Studio.
---
Union Roundtable Reading
The Union Roundtable Reading for March
will feature writers
Andrew Chenevert, Frances Gossen, Chad Parenteau, and Ian Wilkins.
Time: 6:30 PM on Thursday, March 13, 2014
Location: Editorial Institute at Boston University, 143 Bay State Road
Free admission; open to all. // Donations are welcome.
In the roundtable-style reading format, 3-5 readers around a seminar table take turns reading from their recent work, over the course of an hour or so, in a room overlooking the Charles River. Refreshments will be available during and after the event for all those in attendance.
This reading series is sponsored by the nonprofit Boston Poetry Union in order to provide another opportunity for readers and writers in the Boston area to come together and grow in appreciation of our local literary community. The series places a special emphasis on bringing together new and established writers, and in facilitating relationships among different literary publications, programs, and institutions.
About the readers:
ANDREW CHENEVERT is a recent graduate of Lesley University. His work has appeared in magazines including Clarion and Side B (online at http://sidebmagazine.com), and is forthcoming in Sigma Tau Rectangle. He is moderator of the BPU's weekly poetry workshop in Porter Square.
FRANCES GOSSEN was born and raised in Louisville, KY, and is completing a degree in English at Boston University. She is co-editor of http://bu.edu/clarion.
CHAD PARENTEAU hosts the Stone Soup Poetry series at the Out of The Blue Art Gallery. His collection Patron Emeritus was published by FootHills Publishing in 2013. He serves as contributing editor and humor columnist for Oddball Magazine. Find him online at http://www.chadparenteaupoetforhire.com.
IAN WILKINS, after writing decent music and bad poetry for many years, has recently jumped into the world of fiction. He plans to teach high school English after finishing his studies at Fitchburg State University, where is involved with http://route2.fitchburgstate.edu.
For more information about the series, email organizer Zachary Bos at press@penandanvil.com, or visit the Boston Poetry calendar at http://meetup.com/bostonpoetry.
Persons who wish to RSVP can do so at:
http://www.meetup.com/bostonpoetry/events/170491712
https://www.facebook.com/events/610827115664772
---
SOUTH OF BOSTON POETRY TRAIL
VOL 4 NO. 41 MARCH 2014
READINGS
THURSDAY FEB 13, @7PM
DUXBURY POETRY CIRCLE DUXBURY LIBRARY-SETTER ROOM 77 ALDEN ST DUXBURY SHARE YOUR POETRY MORE INFO RDL678@COMCAST.COM
---
SATURDAY MARCH 15,@2PM
GREATER BROCKTON SOCIETY FOR POETRY AND THE ARTS THE FULLER CRAFT MUSEUM 455 OAK ST BROCKTON, MA FEATURES: CHARLIE BONDUS. JENNIFER JEAN & KIM TRIEDMAN/OPEN-MIC/POETRY WRITING WORKSHOP 12NOON TO 2PM MORE INFO: WWW BROCKTONARTS.ORG
---
WEDNESDAY MARCH 19,@6PM
POETRY IN THE VILLAGE BLANDING LIBRARY 124 BAY STATE RD REHOBOTH, MA FEATURE: /OPEN-MIC MORE INFO: NLMBOUCHER@COMCAST.NET
---
WEDNESDAY MARCH 26, @7PM
SALON OF SHORTS BARN AT COTUIT CENTER FOR THE ARTS RTE 28, COTUIT AN EVENING OF POETRY, MUSIC, PERFORMANCE OR RANDOM ACTS OF GENIUS MORE INFO: CONTACT WWW.ARTSONTHECAPE.ORG
---
OFF THIS MONTH
SOUTHCOAST CENTER FOR THE ARTS POETRY SERIES
SOUTHCOAST CENTER FOR THE ARTS
RTE 28 WAREHAM
FEATURE:OPEN-MIC/REFRESHMENTS
MORE INFO: deniserainey1@yahoo.com
---
SUBMISSIONS
For Submissions click here or scroll up.
---
HOT OFF THE PRESS
Mignon Ariel King has just had her first book of fiction[novella] published, "A Concrete Wish: a modern fable" it is available from Amazon for $13.17.
"A bachelor-woman writer with a steady day job may have found her prince. Too bad she wasn't looking for one! Emmie grew up in Massachusetts. Boston is part of her. Visual artist and technology wiz Mark Moon grew up surfing beaches in California. Did fate bring the couple together years after a brief but intense friendship? Or is it just a coincidence? You decide. This is a modern love story for people with brains."
---
Bits and Pieces
This year edition of Visual Inverse was a great success with over 125 in attendance at the Opening Reception and Reading. If you missed the opening reading the show runs till March 22.
---
Looking to take a one day poetry writing program in 2014, well Barry Hellman will be holding one on Saturday April 26 from 2 to 5pm at the Wellfleet Library. This is being held as part of the Wellfleet Library 2014 Winter Seminar Series so if you are interested please call the library at 508-349-0310.
---
If you have not already please consider donating to the 'Joe Gouveia Recovery Fund' at gofundme.
---
Because of a scheduling problem at the Plymouth Center of the Arts, the March program at PTAOW will be held on the first Sunday of the month, March 2.
---
"Mixing The Mediums:Expressing works of Art and Literature" is a FREE workshop at the Duxbury Free Library on Wednesday March 26 from 6:30pm to 8pm it is being put on by Bill Alberti. Registration [at duxburyfreelibrary.org under Events or by call the library at 781-934-2721] begining March 12.
---
Any suggestions, additions or subtractions please feel free to send me a note.
JACK SCULLY
Johnscully36@yahoo.com
---
CHAPTER AND VERSE LITERARY READING SERIES
FRIDAY, March 14, 2014 at 7:30 pm
LORING-GREENOUGH HOUSE, 12 SOUTH STREET
JAMAICA PLAIN CENTER
Susanna Kittredge, a native New Englander, has a Master of Fine Arts in Creative Writing from San Francisco State University. Her poems have appeared in publications such as Sidebrow, Shampoo, 14 Hills, Parthenon, West Review, 580 Split, and Salamander, as well as the anthology Bay Poetics (Faux Press, 2006). She is a proud member of the Jamaica Pond Poets and a regular participant in the Brighton Word Factory (a biweekly open writing group). She lives in Jamaica Plain and teaches middle school inclusion special education in Medford.
Fred Marchant's most recent book of poetry, The Looking House (Graywolf Press, 2009) was named as one of the best books of poetry in 2009 by both the San Francisco Chronicle and the Barnes and Noble Review. He is also the author of Full Moon Boat (Graywolf, 2000) and a new and selected, House on Water, House in Air (Daedalus, 2002). His first book, Tipping Point, winner of the 1994 Word Works Washington Prize, has recently been reissued in a 20th anniversary second edition. Fred Marchant is Emeritus Professor of English and the Founding Director of both the Creative Writing Program and The Poetry Center at Suffolk University.
Ladette Randolph is the author of the novel A Sandhills Ballad and the short story collection This is Not the Tropics as well as the editor of two anthologies: A Different Plain and The Big Empty. She has published stories and essays in numerous literary journals. Currently the editor-in-chief of the journal Ploughshares and on the faculty at Emerson College, she was, for many years, an acquiring editor at University of Nebraska Press and prior to that the managing editor of Prairie Schooner. She is the recipient of three Nebraska Book Awards, a Rona Jaffe grant, a Pushcart Prize, a Virginia Faulkner award, and has been reprinted in Best New American Voices.
Suggested donation: $5.00 or whatever you can afford.
(We mean this. We would rather have you than your money.)
Free refreshments are served.
Parking Information: The Loring-Greenough House has a parking lot, but four spaces are reserved for ZIP Cars. Please respect these spaces, and also please try not to park on the grass. There is ample nonrestricted street parking and a large, free public parking lot off Centre Street between Burroughs and Thomas Streets just a block from the Loring-Greenough House.
For information check our website at http://jamaicapondpoets.com or email dorothy.derifield@gmail.com or call 617-325-8388.
---
Brockton Poetry Series at the Fuller Craft Museum
Sat. March 15th Kim Triedman, Charlie Bondhus & Jennifer Jean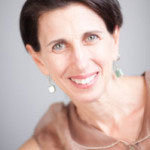 Kim Triedman has published two full-length collections of poetry this past year. Plum(b), finalist for the 2012 Backwaters Press Book Award, was recently published by Main Street Rag Press. Hadestown, 2012 finalist for the 42 Mile Press Book Award, was released in November 2013 by Wordtech Communications. Ms. Triedman has published widely in such literary journals as Prairie Schooner, Salamander, Women Arts Quarterly, and Poetry International. She won the 2008 Main Street Rag Chapbook Contest and has won and placed in numerous other competitions. She developed and edited Poets for Haiti: An Anthology of Poetry and Art, which benefitted Partners in Health. Her first novel, The Other Room, finalist for the James Jones First Novel Award, was released this past October.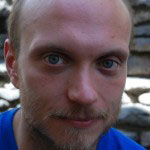 Charlie Bondhus' new book, All the Heat We Could Carry, is winner of the 2013 Main Street Rag Poetry Book Award, and is due out in the Fall, 2013. His previous books include How the Boy Might See It (Pecan Grove Press, 2010), which was a finalist for the 2007 Blue Light Press First Book Award, and two chapbooks, What We Have Learned to Love–which won Brickhouse Books's 2008-2009 Stonewall Award—and Monsters and Victims (Gothic Press, 2010). His poetry appears in numerous journals, including The Hawai'i Review, The Wisconsin Review, The Alabama Literary Review, The Sierra Nevada Review, Cold Mountain Review, Assaracus, and The Baltimore Review, among others. He holds an MFA in creative writing from Goddard College and a Ph.D. in literature from the University of Massachusetts, Amherst. He teaches at Raritan Valley Community College in New Jersey.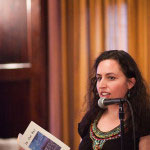 Jennifer Jean's debut poetry collection The Fool has just been published by BigTable Publishing; additionally, she has published three chapbooks, a collaborative CD, and numerous poems, essays, and book reviews in journals such as: Denver Quarterly, Poetica, The Mom Egg Review, Poets/Artists, Drunken Boat, and Tidal Basin Review. She is deeply rooted in the Massachusetts poetry community as a principal organizer of the Massachusetts Poetry Festival and as a professor of creative writing at Salem State University. Lastly, she is a volunteer blogger for Amirah, a non-profit advocate for survivors of sex trafficking in America.
About her writing, Jennifer Jean offers: the "fool" in my book is me! That just means I'm consistently in student-mode in the "school of life," just like the fool in the Tarot deck. It's a good place to be. Especially since I'm learning so much lately; since I'm halfway through my next manuscript which is about sex-trafficking (or: "modern-day-slavery") in America–working title: Object. The poems range from to civil-war-era ex-slave poems, to persona poems gleaned from survivor interviews I've done for Amirah.
---
The Brookline Poetry Series
March 16, 2-4pm, at the Brookline Public Library, Main Branch.
Readers:
Vivek Narayanan
Allison Adair will open the reading, open mike will close it.
Doors open at 1:30; open mike sign-up starts at 1:45.
---
THE CENTER FOR THE ARTS AT THE ARMORY
POETRY AT THE CAF&Eacute
191 HIGHLAND AVENUE
SOMERVILLE, MA
TUESDAY MARCH 18th
7:00 PM/ADMISSION: $4.00
READING AND OPEN MIC
Hosted by: Harris Gardner and Gloria Mindock
THE FIRST AND LAST WORD POETRY SERIES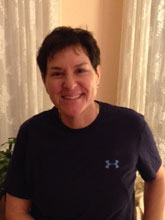 Jesse Mavro Diamond's recent publications are "Elegy for Devron" in Lyrical Somerville and "The Crown" in Ibbetson Street #32. Mu Xuan Lin composed music for "Elegy" which premiered at The New England Conservatory's Jordan Hall (2008). She also scored a movement from Mavro Diamond's linked poems "Swimming the Hellespont," performed at the Conservatory's Holocaust Memorial Concert (2008) "Swimming the Hellespont," was chosen as a top ten finalist in the Tennessee Willliams 2013 Literary Festival. Jesse Mavro Diamond teaches high school English at Boston Latin School.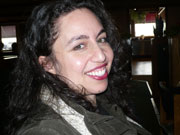 Jennifer Jean is the author of The Fool and In the War (Big Table Publishing Company, 2013, 1010). Her writing has been published in numerous journals, including Denver Quarterly, Southern California Review, Awakenings, Caketrain, MOM Egg, and Art Throb. Jennifer directs Thursday's Theatre of Words & Music and teaches writing at Salem State University. (www.fishwifetales.com)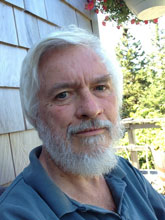 Jan Schreiber is a poet, critic, and translator. He has published four books of poetry and two books of translation. Over a varied career as a social scientist, software entrepreneur, and literary scholar he has written frequently on American poets and the problems of understanding and evaluating modern poetry. He lives with his wife Frances in Brookline, Massachusetts.
---
The Center for the Arts is located between Davis Square and Union Square. Parking is located behind the armory at the rear of the building. Arts at the Armory is approximately a 15 minute walk from Davis Square which is on the MTBA Red Line. You can also find us by using either the MBTA RT 88 and RT 90 bus that can be caught either at Lechmere (Green Line) or Davis Square (Red Line). Get off at the Highland Avenue and Lowell Street stop. You can also get to us from Sullivan Square (Orange Line) by using the MBTA RT 90 bus. Get off at the Highland Avenue and Benton Road stop.
---
Poetry at NE Mobile Book Fair, March 20th
Sam Cornish, Former first Poet Laureate of Boston has been presenting a new poetry series:
At the New England Mobile Book Fair
82 Needham Street
Newton Highlands, MA 02461
Phone for store: 617-527-5817
For directions: www.nebookfair.com
March 20th, Thursday 7:00-8:30 Poetry Reading
Poetry by Debbie Pfeiffer, Barbara Thomas, Ruby Poltorak and Elizabeth Quinlan
---
Rozzie Reads Poetry
Featured Poets: Jim LaFond-Lewis and Sandra Storey
reading on the theme of transportation
Open Mic Follows: Please consider reading a transportation-themed poem
Thursday, March 20, 2014
7-9 pm, 6:30 Open Mic Sign Up
Roslindale House, 120 Poplar St., Roslindale
One block from the Roslindale Library. Street parking available; lot parking in unnumbered slots.
Sponsored by the Friends of the Roslindale Branch Library Free! For information, email: roslindalelibraryfriends@gmail.com
Jim LaFond-Lewis lives in Hyde Park and is part owner of a local manufacturing business, McCrea's Candies. He is the father of two adult children Raina and Adam and for the most recent 34 years, the husband of Cheryl. He is a member of the Jamaica Pond Poets and publishes whenever it's incredibly easy, which is almost never. Mainly he writes because it helps him understand himself and the world. He is an ardent admirer of many people as well as a practicing curmudgeon. In addition to poetry, his main preoccupations are trash on Meadow Road in Hyde Park and photography.
Sandra Storey is the author of the poetry collection, Every State Has Its Own Light, a finalist for the May Swenson Award. It will be published by the Word Poetry imprint of WordTech Communications in December. Her poetry has appeared in New Millennium Writings, THEMA and the New York Quarterly, among other journals. She was the founder, editor and publisher of the Jamaica Plain and Mission Hill Gazettes for 20 years and is currently a columnist for the JP Gazette. Sandee is a member of Jamaica Pond Poets and lives in JP. She has been a featured reader at many venues in the Boston area.
---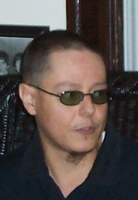 POETRY: THE ART OF WORDS
MIKE AMADO MEMORIAL SERIES
Poetry reading and Open Mic
The Plymouth Guild for the Arts
11 North St. Downtown Plymouth, MA [Downtown just off Rte 3A]
MIKE AMADO
---
Sunday March 23, 2014
Poetry Features
Bill Alberti, poet, musician, artist, retired teacher and professional procrastinator was born in Brooklyn. He holds degrees from Stonehill College and Bridgewater State University. He completed post-graduate studies at the University of Ireland; and received an honorary degree from Nanjing University, China. Bill's poems have appeared in various newspapers and journals: Divergent Voices; Trooper; Firefighters Digest; Visual Inverse; Tidepool; Teaching Voices, The Baseball Bard;, Sahara; The Muddy River Review; The Aurorean. He is the author of five chapbooks, and his column "The Poet's Pen" appears bi-weekly in local newspapers. He is a member of the Tidepool poets and resides in Kingston with his wife, Mary.
Dana Rowe can't remember when or what he began writing. He has worked for several daily newspapers, a couple of weeklies[edited one],edited a quarterly magazine and has been a news man and talk show host on the radio. He has written some freelance some fact some fiction. He has written and produced plays. He also writes poetry and hangs out with interesting people in Somerville, occasionally.
MUSIC FEATURE
DAVID JACKSON AND KAREN WOODHALL
Doors open 11:30AM, Music Feature 12:00 noon, Poetry Features 12:45pm open-mic 1:15pm.
Free admission and refreshments.
---
Upcoming Readings
April 13 Timothy Gager & Chad Parenteau
May 4 Faye George & Dimitris Lyacos
June 8 Jacquline Maloney & Molly Lynn Watt
Sept TBA Poetry Showcase
FREE REFRESHMENTS! More info:
johnscully36@yahoo.com
visit us on-line www.ptaow.com
---
"THIS PROGRAM IS SUPPORTED IN PART BY A GRANT FROM THE PLYMOUTH CULTURAL COUNCIL, A LOCAL AGENCY WHICH IS SUPPORTED BY THE MASSACHUSETTS CULTURAL COUNCIL, A STATE AGENCY"
---
NEW ENGLAND POETRY CLUB programs
Programs are at Yenching Library, Harvard University 2 Divinity Ave, Cambridge, near Memorial Hall Free and Open to the Public
April 7 7pm
DAVID SLAVITT and guest "Keeping the WIT in Translating"
co-reader to be announced
---
Newton Free Library Poetry Series: Upcoming Readings Spring 2014
Doug Holder is director of the series 7PM Newton Free Library Open mic Free.
Newton Free Library Poetry Series: Upcoming Readings Spring 2014
Meets at the Newton Free Library in Newton, Mass. 330 Homer Street.
Director: Doug Holder 617-628-2313 dougholder@post.harvard.edu
(Meets second Tuesday of designated months.7PM Open mic
---
Out of the Blue Gallery
EVERY MONDAY NITE,
Stone Soup Poetry (Host: Chad Parenteau), a 38 year old venue, $4, sign up to be a feature - call Bill Perrault at 978-454-7423.
Starts at 7:30PM and don't forget to sign up!
Recorded on local t.v. station.
Stone Soup Poetry Series
Out of the Blue Gallery
106 Prospect Street
Cambridge, MA
Host: Chad Parenteau
Visit the Stone Soup web site: http://stonesouppoetry.blogspot.com
Stone Soup Poetry meets from 8-10 p.m. every Monday at the Out of the Blue Art Gallery at 106 Prospect Street with an open mike sign-up at 7:30 p.m.
http://stonesouppoetry.blogspot.com/
---

TIMOTHY GAGER'S DIRE LITERARY SERIES /Out of the Blue Gallery/
1st Friday- Cambridge, MA
(starts with four, 15 MINUTE OPEN MIC SLOTS AT 8 PM)
with SIGN-UP starting at 7 PM
FOLLOWED BY FEATURES
8 PM, 106 PROSPECT STREET, CAMBRIDGE, MASSACHUSETTS
For more info and to get on the mailing list: EMAIL
---
USUALLY the 3rd FRIDAY of the MONTH!
NOLA's TIGH FILI POETRY & OPEN MIC, $5, 8PM, Host: Nola, poems/prose.
---
OPEN BARK meets @ the Out of the Blue Art Gallery,
Open Bark "Candelite Poetry" with Hostess Deborah M. Priestly and Features!!!!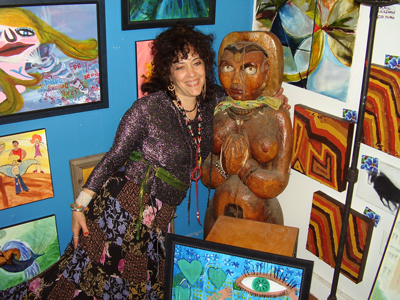 Out of the Blue Art Gallery
106 Prospect Street,
Cambridge, MA 02139
www.outoftheblueartgallery.com
Every Saturday Nite
Open Bark Features @ the Out of the Blue Art Gallery:
Time: 8PM into the night! Admission: $3-5 at the door (donations accepted & adored!)
Readers: Features are determined about 1 month in advance. If you want to be one, Deborah Priestly and Rob Russell (Feature Coordinator), will book you to be one. Call the gallery at (617)354-5287 and ask to speak to Rob Russell, Tuesdays, Wednesdays, Fridays and Saturdays from about 1pm to 8pm. Or email us at ootb@att.net and put your Poetry Feature Request to the Attention of Rob Russell, Feature Coordinator! Thank you!
Other info: We are a very laid back and creative Poetry Venue, "Open Bark Candelite Poetry Series" running on 11 (eleven) years strong now. We only ask that you bring original work and if you read someone else's work, like a famous poet or poetess' that you give recognition to their work by reciting first their name. Musicians, actors, mimes, dancers, drummers and others welcomed!!!!
Out Of The Blue Art Gallery
106 Prospect Street
Cambridge, MA 02139
phone: 617-354-5287
---
NIGHT SLAM
Every 2nd Thursday
Buckley Performing Arts Center,Massasoit Community College, Little Theater (Fine Arts building)
6:00pm: Doors Open, Sign Up, Refreshments
6:30pm - 8:00pm: Poetry Open Mic
8:15pm - 9:15pm: Poetry Slam
Address: 1 Massasoit Boulevard Brockton, MA 02302 (508) 588-9100
---
The Boston Poetry Slam Downstairs at the Cantab Lounge
every Wednesday night at 8 * open mic, featured poet, poetry slam *
738 Massachusetts Avenue, Cambridge, Mass.
There is poetry at the Cantab Lounge every Wednesday night, year-round. Our rotating cast of hosts is led by SlamMaster Simone Beaubien. Cover charge is $3.00 (unless otherwise noted on our schedule ).
Open mic for all begins at 8:00 p.m. Our doors and sign-up lists open promptly at 7:15. The open mic sign-up fills very quickly, so we recommend that you be prompt. Poems may be on any subject, and you may read more than one, but we ask that you keep your time on the mic to three minutes.
After the open, usually at about 10:00, our featured poet performs for half an hour. Click here to see our schedule of features.
The slam follows the feature, usually around 11:00. Most slams are open to the first eight who sign up; however, on some nights, we have semi-finals or finals in our slam series. Click here for slam details.
The Boston Poetry Slam at the Cantab Lounge is 18+, and you must have a photo ID to enter. (Note that the Cantab is 21+ for all other shows.) Feel free to email us at cantab@slamnews.com if you have questions about our policy. You can also check out the website for the venue, www.cantab-lounge.com.
Cantab Lounge
738 Massachusetts Ave,
Central Square, Cambridge, Mass
(617) 354-2685
Email: cantab@slamnews.com
(http://www.slamnews.com/)
---
Lizard Lounge Poetry Jam Sunday Night!
Every Sunday with a Poetry Slam co-hosted by Joyce Cunha and Jeff Robinson starting at 7:30pm and a Featured Poet and Open Mic accompanied by the Jeff Robinson Trio starting at 9:00pm – there's a $5 cover and you must be 21 to enter the venue – Sultry red lights, intimate tables, and wooden church pews give this small room one of the best ambiances in town.
Cambridge Common
1667 Massachusetts Avenue
Cambridge, MA. 02138
617-547-0759

---

Phoenix Reading Series @ The Upright Brew
Sunday, March 16, 2014
4-6 pm
547 Hudson Street
NY, NY 10014
212-810-9944
VLADIMIR DRUK, KAROL NIELSON, ANTON YAKOVLEV
& OPEN READING
Vladimir Druk is a Russian-born poet, one of the founding members of the Moscow Poetry Club during the waning days of the Soviet Union. He is considered one of the leaders of the new wave of avant-garde Russian literature, and is highly regarded for his experimental verse, echoing the work of the early Futurists of Russia, a poetry, which digs into the roots of language in an effort to untangle meaning beyond language.
His collections include The Drawn Apple (Moscow, 1990), The Switchboard (Moscow, 1991), Disposable Birds (Moscow, 2009), The Second Apple (NY, 2000) and Days Are Getting Longer (NY, 2013)
His work has appeared in literary journals and leading poetry anthologies such as Crossing Century: The New Russian Poetry and Third Wave, and has been translated into over 15 languages. He received First Prizes in the Russian America (2001) and diploma in Moscow Account (2009) poetry competitions.
---
Karol Nielsen is the author of the memoir, Black Elephants (Bison Books, 2011), selected as a New and Noteworthy Book by Poets & Writers and shortlisted for the William Saroyan International Prize for Writing by the Stanford University Libraries in 2012. Excerpts from her memoir were honored as Notable Essays in The Best American Essays (Houghton Mifflin) in 2010 and 2005. Her poetry collection, ThisWoman I Thought I'd Be (Finishing Line Press, 2012), includes poems from her full collection, selected as a finalist for the Colorado Prize for Poetry in 2007. Her nonfiction and poetry have appeared in The Moment (Harper Perennial, 2012), an anthology edited by Smith Magazine, and many publications.
---
Anton Yakovlev grew up in Moscow, Russia, but moved to the United States in 1996. He studied Filmmaking and English at Harvard University. He currently lives in Ridgewood, NJ and works as a college textbook editor. His poetry has appeared in The Rutherford Red Wheelbarrow and The Harvard Advocate.
An eight dollar ($8) cover buys a drink or pays part of a more expensive purchase.
http://www.youtube.com/watch?v=HjGZeKfSW8g....
---
Michael Graves is the author of Adam and Cain (Black Buzzard, 2006), In Fragility (Black Buzzard, 2011) and two chapbooks, Illegal Border Crosser (Cervena Barva, 2008) and Outside St. Jude's (R. E. M. Press, 1990). In two thousand four (2004), he received a grant from the Ludwig Vogelstein Foundation. Thirteen (13) of his poems appear in the James Joyce Quarterly. He has published scholarly, critical work on James Wright and organized a conference on Mr. Wright at Poets House in 2004.
---
INTERCULTURAL POETRY AT CORNELIA
Hosted by: Andrey Gritsman
The Cornelia Street Café 29 Cornelia Street New York, NY 10014 212-989-9319
Wednesday, Mar 12 - 6:00PM
Dean Kostos; Carmen Firan; Andrey Gritsman; Tulis McCall; Robin Hirsch; Angelo Verga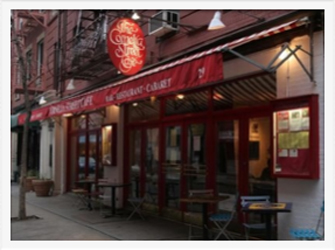 Intercultural Poetry at Cornelia which began in 1999 parties on tonight with a splendid reading by the Grossmeisters, a few of our spoken word hosts and assorted bigshots who make the cafe's monthly culture calendar eclectic and fun.
Angelo Verga, renowned New York poet, author of several collections of poetry, Curator of the literary series at Cornelia.
Robin Hirsh, outstanding fiction writer and performer, wine Tzar at Cornelia and Big Boss
Tulis McCall, poet and the Host of unique famous series at Cornelia Monologues and Madness
Dean Kostos, poet, fiction writer, Professor of Literature, Host of Greek-American Series at Cornelia for many years
Carmen Firan, Romanian-American, writer and poet, playwright, Co-host of Intercultural Poetry series.
Andrey Gritsman, Russian-American poet, writer and translator, Host of Intercultural Poetry Series
$8 includes a drink, food menu available
http://corneliastreetcafe.com/downstairs/Performances.asp?sdate=3/12/2014&from_cal=0
---
Cornelia Street Café
Thursday, February 27, 2014, at 6 p.m.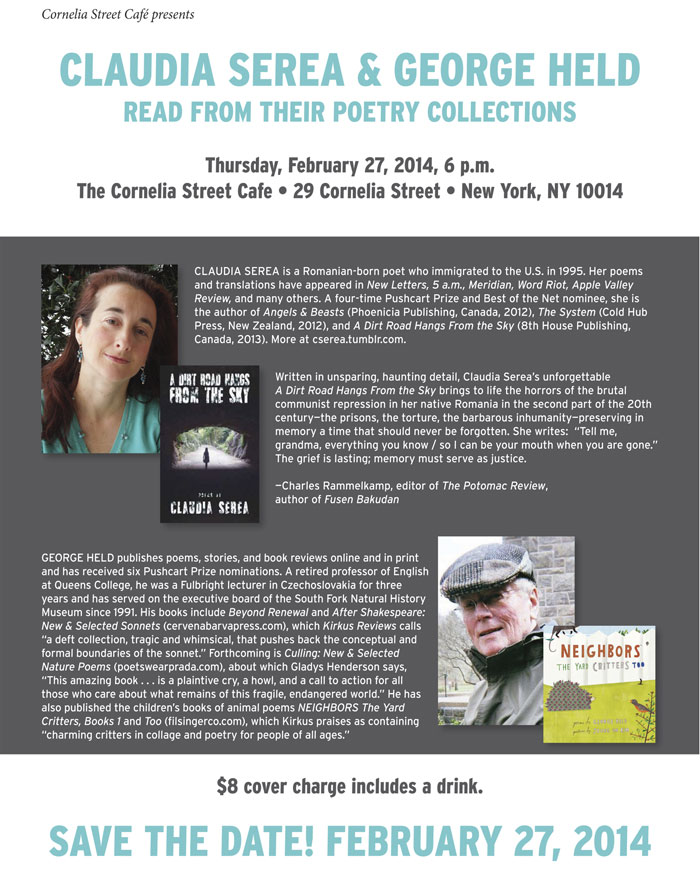 ---
LALITA JAVA READINGS
3rd THURSDAYS 7-9 PM
HOSTED BY DOROTHY F. AUGUST
Lalita Java
210 East 3rd St.
New York, NY 10009
(Btwn. B & C)
---
Every Monday: Louder Arts presents...

"The Slam"
Poetry, Spoken Word, Slams & Guest Poets.
Always an open mic
$5 students/ $6 regular
Sign-up at 7pm, show starts at 7:30 at:
Thirteen
35 E.13th St.
(between Broadway & University Pl.)
New York, NY
(212) 979-6677
Bar13.com
---
Every Thursday Mike Geffner presents...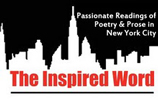 The Inspired Word
An all-star poetry/spoken word event
every Thursday
featured guests plus open mic
Cover Charge: $10
7pm (open mic signup starts at 6:30)
at:
One and One
76 E. 1st St. (corner of 1st Ave.)
New York, NY
212 598-9126
OneandOneNY.com
---
92nd Street Y Reading Series
92nd Street Y
1395 Lexington Avenue
New York, NY 10128
212.415.5500

---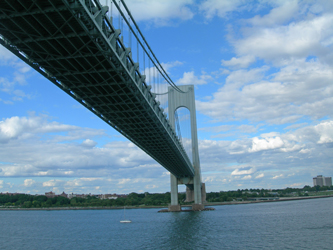 John Petrolino
Presents
The Frank Talk Reading Series

A New Poetry Reading Series
at
Frank Talk Art Bistro and Bookstore
Frank Talk Poetry Series Home Page
Click Here: Frank Talk Poetry Series
Poets.Org (Academy of American Poets)
Click Here: Poets.Org
Frank Talk Art Bistro and Bookstore
163 Shrewsbury Avenue
Red Bank, NJ 07701
$5.00 Cover
(includes food, beverages, and other goodies
supplied by Frank Talk owner Gilda Rogers)
Open Mic after the Feature
Contact: John Petrolino


---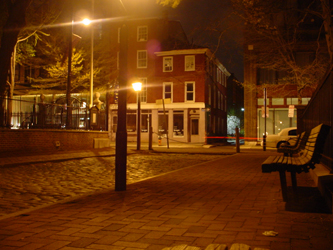 "Poetry & Prose & Anything Goes with Dr. Ni"
(radio show; internet radio)
Date, time, pre-requisites: Last Friday of every month, 1-3 p.m.
Address: 1303 W. Susquehanna Avenue, Philadelphia, PA 19122
City and State: Philadelphia, PA 19130-9998
Contact person and or URL/information: Dr. Niama L. Williams;
http://www.lulu.com/drni;
http://www.blogtalkradio.com/drni
One copy of book to be subject of interview must be mailed to address above if one would like to be considered for show Readers: International internet radio listeners
Dr. Niama L. Williams
1303 W. Susquehanna Avenue
Philadelphia, PA 19122
http://www.lulu.com/drni
http://www.blogtalkradio.com/drni
---
1ST FRIDAYS ON VINE
Hosted by Aziza Kintehg
Every First Friday of the Month
Be part of an Art Extravaganza * Spoken Word * Music Freestyle * Open Mike
Jose Sebourne Graphic Design
1213-15 Vine Street Philadelphia PA 19107
7-10pm $5.00 Cover
Contact info:
The Gallery - (215)564-2554
Aziza Kintehg(215)668-4500
Email: azizalockdiva@...
or check out the website: www.Josesebourne.com

---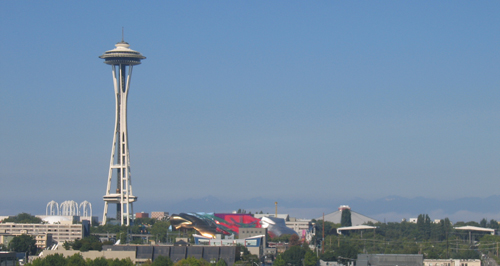 Poetry Readings and other events in Seattle
and around the Pacific Northwest

---

Southern California Open Readings
LOS ANGELES/ORANGE COUNTIES
Barnes & Noble Poetry and Verse with Bill Robertson every Tuesday at 10:30 a.m., open workshop/reading, 1201 Third Street Promenade, Santa Monica, (310) 260-9110.
---
Beyond Baroque Literary Arts Center presents an Open Reading, first Sundays monthly, free, 5:00, sign up at 4:45. Hosted by Marie Lecrivain. Beyond Baroque Literary/Arts Center, 681 Venice Blvd., Venice, (310) 822-3006, www.beyondbaroque.org.
---
Cobalt Poets presents open readings every Tuesday, hosted by Rick Lupert, with featured readers on the first Tuesday, featured regulars on second Tuesdays, Valley Contemporary Poets featured guest plus open reading on third Tuesdays, and Cobalt Classic All Open Reading usually every fourth and fifth Tuesdays, seven minute limit, 9:00, sign up 8:30-8:45, free, one drink minimum, all ages. The Cobalt Café, 22047 Sherman Way in Canoga Park (west of Topanga Canyon Blvd.), (818) 348-3789, http://poetrysuperhighway.com/cobalt.
---
Da' Poetry Lounge spoken word open mic, every Tuesday, 9:00-midnight. Greenway Court Theatre, 544 N. Fairfax Blvd. near Melrose, LA, free parking next door at Fairfax High School, early arrival is a must, www.dapoetrylounge.com.
---
Barnes & Noble Featured and open reading, every last Saturday, sign up 6:30, reading 7:00. Hosted by Ron Dvorkin. Barnes & Noble, 16461 Ventura Blvd., Encino, RONDVORKIN @ aol.com.
---
Poetry circle, second Wednesday, 6:30. Hosted by Ron Dvorkin. Encino-Tarzana Branch Library, 18231 Ventura Blvd., Tarzana, (818) 343-1983, RONDVORKIN @ aol.com.
---
Gypsy Den in Santa Ana hosts a featured poetry reading every first Tuesday and open mics every Monday and Thursday, sign up starts 7:30. 125 N. Broadway Avenue, Santa Ana, (714) 835-8840, www.gypsyden.com.
---
Emerging Urban Poets Saturday Afternoon Poetry presents featured readers and open mic, every first and third Saturday, including January 23, 3:00-5:00. Free, hosted by Don Kingfisher Campbell. Santa Catalina Branch of the Pasadena Public Library, 999 E. Washington Blvd, two blocks east of Lake Avenue, Pasadena, kingfisher1031 @ charter.net, emergingurbanpoets.blogspot.com.
---
Moonday, A West Side Reading Series, open reading followed by featured reading, second Monday monthly, come early to sign up, 7:30. Hosted by Lois P. Jones and Alice Pero, Village Books, 1049 Swarthmore Avenue, Pacific Palisades, (310) 454-4063, www.moondaypoetry.com, or pero @ earthlink.net.
---
La Palabra presents a featured poetry reading, plus open mic, usually every fourth Sunday, except January 31, 2:00-4:00. Co-hosted by Laura L. Longoria and Don Newton, Avenue 50 Studio, 131 N. Avenue 50, Highland Park, (323) 258-1435, www.avenue50studio.com.
---
Our Poetic Souls open mic, every third Sunday monthly, sign up 2:30, readings 2:45. Hosted by Jim Lyon, please use appropriate language. Home Brew Coffee, 661 West Arrow Highway, San Dimas, (909) 394-1964, www.chrystinedrums.com/PoeticSouls.
---
Psychobabble Cabaret open mic with teeth, every Sunday, sign up 8:00, reading 8:30, no cover. Psychobabble Coffee House, 1866 N. Vermont, at Franklin, LA, (323) 664-7500.
---
The Rapp Saloon spoken word open mic, every Friday, sign up 7:30, readings 8:00. Six minute slots, free, all ages, co-hosts Mani Suri, Dave Nordling, Brenda Petrakos, Joe Camhi. International Youth Hostel, 1436 2nd Street, Santa Monica, www.rappsaloon.com.
---
Redondo Poets featured reading and open mic every Tuesday, sign up 7:50, reading 8:10, free. Coffee Cartel, 1820 South Catalina Avenue, Hollywood Riviera, Redondo Beach, (310) 316-6554, www.redondopoets.com.
---
Tebot Bach presents featured readers and open reading, last Friday of the month, sign up 7:30, reading 8:00. Golden West College, Community Room 102, Huntington Beach, www.tebotbach.org.
---
Tía Chucha's Open Mic: Night of Music & Spoken Word, every Friday, 8:00-10:00, no cover, donations welcome. Hosted by Nery Boche. Tía Chucha's Centro Cultural, 13197-A Gladstone Avenue, Sylmar, (818) 896-1489, www.tiachucha.com.
---
Two Idiots Peddling Poetry featured and open poetry readings every Wednesday at 8:00, $2 cover or one drink minimum with student ID. Ugly Mug Caffé, 261 N. Glassel, Orange, (714) 997-5610, www.poetryidiots.com.
---
World Stage Anansi Writers Workshop presents a three-part evening beginning with a workshop session, followed by a featured reader and open mic, every Wednesday, 7:30-10:30, open mic 9:05. Literary Director: Jawanza Daumisani, $5. World Stage, 4344 Degnan Blvd., LA, (323) 293-2451, www.theworldstage.org.
---
SAN BERNARDINO/RIVERSIDE COUNTIES
Barnes & Noble "Valley Voices of the Muse" featured poet and open reading, first Friday monthly, 6:00. Westfield Shopping Center, 72-840 Highway 111, Palm Desert, (760) 346-0725. Patricia D'Alessandro, host: ciaopat9 @ gmail.com.
---
A Mic & Dim Lights presents spoken word and music open mic, every Thursday, 9:30, $3. Cal Poly Downtown Arts Theater (Pomona Arts Colony), 300 W. Second Street, Pomona (909) 469-0080.
---
SAN DIEGO AREA
Monday Montage, a support group for poets, readers, and writers, bring your own work, share your thoughts, or just listen, first Monday monthly, 7:00, if Monday falls on a holiday, reading will be held on the second Monday. Hosted by Curran Jeffery. Bluestocking Books, 3817 Fifth Avenue, Hillcrest, San Diego, (619) 296-1424, www.bluestockingbooks.com.
---
Lestat's Coffee House songwriters/poets open mic, every Monday, 7:30-11:00, sign up 6:00. Ten-minute slots. Lestat's Coffee House, 3343 Adams Avenue, Normal Heights, San Diego, (619) 282-0437, www.lestats.com.
---
The Off Beat Open Mic, second and fourth Sundays monthly, 5:00-7:00. Poetry, fiction. Rebecca's Coffee House, 30th and Juniper Street, San Diego, (619) 284-FOOD, www.rebeccascoffeehouse.com.
---
Dime Stories Open Mic for prose writers, first Friday monthly, 7:00. Hosted by Amy Wallen, $5. The Ruby Room, 1271 University Avenue, San Diego, (619) 299-7372, www.DimeStories.org.
---
Poetic Brew open mic poetry reading, third Thursday monthly, sign up 6:30, reading 7:00. Hosted by Eber Lambert, read up to three poems or for three minutes, thirty-three seconds. Rebecca's Coffeehouse, 30th and Juniper Street, South Park, San Diego, (619) 284-FOOD, sandiegowriters.org.
---
Sunset Poets presents a featured poet and open mic, usually third Sundays monthly, 3:00. Oceanside area, (760) 758-2410, or www.sunsetpoets.org.
---
Fallbrook's Writers featured reading and open mic for poetry or prose, once a month, usually on Thursdays, doors open 5:30, reading 6:00. Café des Artistes, 103 S. Main Street, Fallbrook, (760) 522-1064, www.kbgressitt.com/fallbrooks-writers-read.
---
the Vessel open mic features poets, singers, actors, comedians, every first and third Friday, 8:00. Live music, drinks, and refreshments, all ages, $5 cover. Canvas Cafe, 1370 San Marcos Blvd., Suite 120A, San Marcos, www.myspace.com/thevesselmovement.
---
Drunk Poets Society spoken word open mic, every Monday, 6:30-8:00. Hosted by Ola. Winston's Beach Club, 1921 Bacon Street, San Diego, (619) 222-6822, www.myspace.com/winstonsdrunkpoetssociety.
---
SAN LUIS OBISPO/SANTA BARBARA/VENTURA
Tuesday Night Poets featured reading with open mic, every Tuesday, 7:30. Hosted by Roe Estep. The Artists' Union Gallery, 330 South California Street, Ventura, (805) 320-3524.
---
Bell Arts Factory presents a featured poet and open mic last Saturday monthly, 7:30. Host: Friday Lubina. Bells Arts Factory, 432 N. Ventura Avenue, Ventura, www.bellartsfactory.com.
---
Corners of the Mouth! presents an open reading after the featured poets, limited to five minutes and original work every third Sunday monthly since 1984, free, 7:00. Linnaea's Café, 1110 Garden Street, San Luis Obispo. Kevin Patrick Sullivan, Artistic Director, (805) 547-1318, www.languageofthesoul.org.
---
Favorite Poems Project reading, poets and non-poets read favorite poems not their own, hosted by Lois Klein, third Monday monthly, 5:15-6:30. The Blue Agave, 20 East Cota Street, Santa Barbara. e-mail: loisklein @ verizon.net.
---
Friday Night AA Meeting plus Open Mic, every Friday, 6:30. Drug and alcohol free, 896 East Main Street, Ventura, (805) 794-9878, www.aplaceofpeace.org.
---
Poetry Zone featured reading and open mic, every second Saturday, 2:00-4:00. Karpeles Manuscript Museum, 21 W. Anapamu, Santa Barbara. Host, Suzanne Frost, (805) 252-1655.
---
Train of Thought open mic, every Thursday, 6:30, 856 East Thompson Blvd., Ventura, between Ash and Kalorama, behind Kids and Families Together.

---
Index | Bookstore | Image Gallery | Submissions | Newsletter | Readings | Interviews | Book Reviews | Workshops | Fundraising | Contact | Links
---