POETRY READINGS
---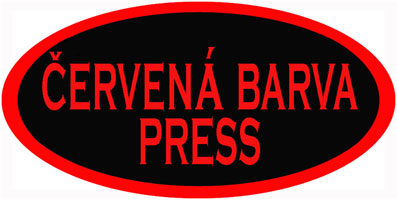 ČERVENÁ BARVA PRESS STUDIO
THE CENTER FOR THE ARTS AT THE ARMORY
Arts for the Armory
Basement, Room B8
191 Highland Avenue
Somerville, MA
---
CERVENA BARVA PRESS WORKSHOP
Pastry with Poets
Workshop in Reading Your Poems Aloud
Instructor: Lloyd Schwartz
Saturday, February 23, 2018
10:30AM-11:30AM
Admission: $10.00
Limited to 6
To purchase a seat click on button below
and then click on Pay with Debit or Credit card on next page:

No refunds for this event

Workshop in Reading Your Poems Aloud

Writers often reach wider audiences through readings than through publication. Yet most writers are not trained to read their works aloud. Even well known writers may read mechanically, monotonously, with too little-or too much-expression. In this workshop, participants discuss what makes a good reading and explore the wide range of successful reading styles. They each read one of their own poems as if they were reading in public then, after supportive feedback from the class under the guidance of the instructor, gets to re-read the poem with fresh insight.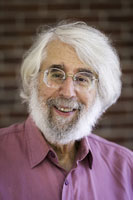 Lloyd Schwartz is the Frederick S. Troy Professor of English and teaches in the Creative Writing MFA Program at the University of Massachusetts Boston. His poetry collections include These People (1981), Goodnight, Grace (1992), Cairo Traffic (2000), and Little Kisses (2017) and his poems have been selected for the Pushcart Prize, The Best American Poetry, and The Best of the Best American Poetry. A leading authority on the poet Elizabeth Bishop, he edited the Library of America's Elizabeth Bishop: Poems, Prose, & Letters (2008) and the centennial edition of Bishop's Prose (FSG, 2011). A multi-prize-winning arts critic, he was awarded the 1994 Pulitzer Prize for Criticism for his columns on music in The Boston Phoenix. He is currently the classical music critic for National Public Radio's Fresh Air and contributing arts critic for WBUR's the ARTery.
Lloyd Schwartz recently was selected as the poet laureate of Somerville, MA. for the next two years.
Photo: Michael J. Lutch
---
Directions & parking:
The Center for the Arts is located between Davis Square and Union Square. Parking is located behind the armory at the rear of the building. Arts at the Armory is approximately a 15 minute walk from Davis Square which is on the MTBA Red Line. You can also find us by using either the MBTA RT 88 and RT 90 bus that can be caught either at Lechmere (Green Line) or Davis Square (Red Line). Get off at the Highland Avenue and Lowell Street stop. You can also get to us from Sullivan Square (Orange Line) by using the MBTA RT 90 bus. Get off at the Highland Avenue and Benton Road stop.

---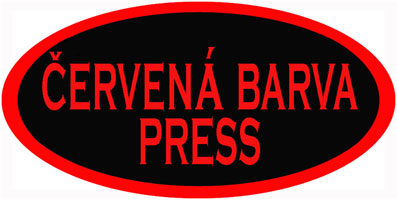 ČERVENÁ BARVA PRESS STUDIO
THE CENTER FOR THE ARTS AT THE ARMORY
Arts for the Armory
Basement, Room B8
191 Highland Avenue
Somerville, MA
CERVENA BARVA PRESS READING SERIES
SATURDAY JANUARY 26, 7:00PM
A reading from Sickness, Resilience and Spirituality, edited by Marguerite Guzman Bouvard
Featuring: Marguerite Guzmán Bouvard | Preston H. Hood III | Christina Chiu
Jean Colgan Gould's books include Divorcing Your Grandmother, a novel; Forty Years Since My Last Confession, a memoir; Season of Adventure: Women over Fifty and the Outdoors; and Dutiful Daughters: Women Caring for Aging Parents. Other publications include a wide variety of essays, short fiction and poetry. These have appeared in Cosmopolitan, Glimmer Train, Passager, The Carolina Quarterly, Nimrod, Clare, The MidAmerican Poetry Review, Branches, The Hollins Critic, Belles Lettres, The Evening Street Review and others. Several essays have been anthologized.
Marguerite Guzmán Bouvard is the author of twelve non-fiction books on human rights, women's rights, social justice, mothering, illness, and grief as well as a memoir, The Memoir of a Rebel. She is also the author of ten poetry books, two of which have won awards including the MassBook Award for Poetry. She has published numerous articles and essays and poems that have appeared in a variety of books and magazines.
Preston H. Hood III is a former Navy SEAL and the author of two books of poetry: A Chill I Understand (2006), and The Hallelujah of Listening (2011). A Chill I Understand was a finalist in the (2007) Main Literary Award for Poetry (2006). In 2007, The Hallelujah of Listening won the 2012 Maine Literary Award for Poetry. He was the Winner of the 27th Poet Seat Poetry contest, (2018). He teaches Therapeutic Creative Writing & Yoga Nidra Meditation, (iRest), Level 1. He Volunteers his services teaching Meditation at Ward 8 PTS program Central Western Massachusetts, VAMC, and two days a week at Greenfield, MA YMCA.
Christina Chiu is the author of Troublemaker and Other Saints, published by G.P. Putnam's Sons in 2001. Her stories have appeared in magazines and anthologies, including Tin House, The New Guard Literary Review, Washington Square, The MacGuffin, Acorn, World Wide Writers, Asian Pacific American Journal, Not the Only One, and Grandmothers: Granddaughters Remember, a book published by Syracuse U. Press.
Troublemaker won the Asian American Literary Award and was picked for Alternate Selection of the Book-of-the-Month Club and was nominated for the Stephen Crane First Fiction Award
Admission is $5.00. Refreshments served.
Parking available behind the Armory.