Červená Barva Press Staff
---
---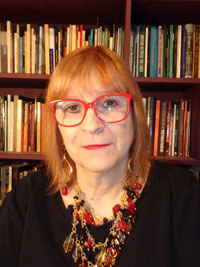 Gloria Mindock is editor of Cervena Barva Press. She is an award-winning author of 6 poetry collections, 3 chapbooks and a children's book. Her poems have been published and translated into eleven languages. Her recent book, Ash, was translated into Serbian by Milutin Durickovic and published by Alma Press in Belgrade in 2022. Her book, La Portile Raiului was translated into Romanian by Flavia Cosma and published by Ars Longo Press in Romania in 2010. Ash, published by Glass Lyre Press in 2021, won the International Impact Award, the NYC Big Book Award, the Firebird Speak Up Talk Radio Award, The Pacific Book Award, the International Award-The Princess, Noble Poetry Skills, Art Club of Ragkonik in Smederevo, Serbia, and a Distinguished Favorite for the Independent Book Award. Gloria was the Poet Laureate in Somerville, MA in 2017 & 2018.
Visit her website at: www.gloriamindock.com/
---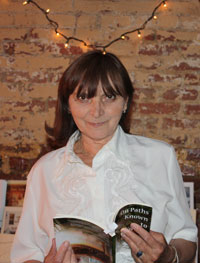 Flavia Cosma is an award winning Romanian-born Canadian poet, author and translator. She has a Masters degree in Electrical Engineering from the Polytechnic Institute of Bucharest. Later she studied Drama at the Community School of Arts-Bucharest, Romania. She is also an award winning independent television documentary producer, director, and writer, and has published twenty-seven books of poetry, a novel, a travel memoir and five books for children. Her work has been represented in numerous anthologies in various countries and languages, and her book, 47 Poems, (Texas Tech University Press) received the ALTA Richard Wilbur Poetry in Translation Prize. Cosma was nominated three times for The Pushcart Prize with poems from Leaves of a Diary (2006), The Season of Love (2008) and Thus Spoke the Sea (2008).
Flavia Cosma was awarded Third Prize in the John Dryden Translation Competition- 2007, for co-translating In The Arms of The Father, poems by Flavia Cosma, (British Comparative Literature Association & British Literary Translation Centre) Cosma's Songs at the Aegean Sea made the Short List in the Canadian Aid Literary Awards Contest, Dec. 2007. Her translation into Romanian of Burning Poems by George Elliott Clarke was published in Romania in 2006. Her translation from Spanish into Romanian of work by the Argentinean poet Luis Raul Calvo was published in 2009 under the title Nimic Pentru Aici, Nimic Pentru Dincolo. Her translation into Romanian of work by the USA poet Gloria Mindock was published in 2010 under the title La Portile Raiului. Her translation into English of Profane Uncertainties by the Argentinean poet Luis Raul Calvo was published by Červená Barva Press in 2010. Her translation into Romanian of Lettres a Saida by the French poet Denis Emorine was published in Romania under the title Scrisori pentru Saida in 2012. Her translation into Romanian of work by the Peruvian poet Jose Guillermo Vargas was published in 2012 under the title Oboseala centaurului/El cansacio del centauro. Flavia translated Manhattan Song-cinci poeme occidentale (Ars Longa, 2013), by Luis Benitez, Buenos Aires, Argentina and Sans nom/Fara nume (Ars Longa, 2013), by Patricia Tenorio, Recife, Brasil.
Cosma's poetry book Leaves of a Diary was studied at the University of Toronto E. J. Pratt Canadian Literature during the school year 2007-2008. Her poetry book, Thus Spoke the Sea, was taught during the Spring, 2014 semester by professor Alan Britt at Towson University, Baltimore, Maryland, USA. Flavia Cosma received the Title of Excellence for outstanding contribution in the promotion and enrichment of the Romanian culture within the European region and throughout the world, awarded by The International Festival "Lucian Blaga", XXIX edition, Sebes-Alba, Romania, 2009 Flavia was decorated with the Golden Medal and was appointed Honorary Member by the Casa del Poeta Peruano, Lima, Peru, 2010, for her poetry and her work as an international cultural promoter. Flavia Cosma is the Director of the International Writers' and Artists' Residence at Val-David, Quebec, Canada www.flaviacosma.com/Val_David.html, and the Director of the Biannual International Festivals at Val-David. Flavia is the International Editor at Červená Barva Press, Somerville, MA, USA
Flavia Cosma: http://www.flaviacosma.com Email: flaviacosma9@gmail.com
---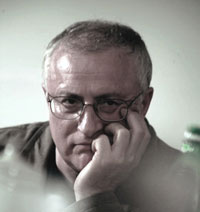 Andrey Gritsman is a poet, essayist and writer of short stories from Russia, writes in English and in Russian. His works have appeared in many American, European and Russian magazines and anthologies. Gritsman is the author of ten collections. Andrey runs Intercultural Poetry Series at Cornelia Street Café and edits poetry magazine INTERPOEZIA. He lives in New York City and works as a physician.
---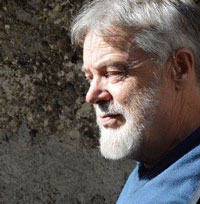 Poet, essayist, literary critic, translator, university professor.
Jüri Talvet was born on December 17, 1945 in Pärnu, Estonia. He graduated from the faculty of philology (specializing in English) from the University of Tartu. He received his PhD degree in Western literatures from Leningrad / Saint Petersburg University (1981). Since 1992 he is Chairing Professor (of world literature) at Tartu University and has been since 1996 the main editor of Interlitteraria, international journal of comparative literature.
He made his debut with a book of poems, Äratused (Awakenings; Tallinn: Eesti Raamat, 1981). He has published dozens of essays and articles on world literature, which have appeared in: Teekond Hispaaniasse (A Travel to Spain; Tallinn: Loomingu Raamatukogu, 1985), Hispaaniast Ameerikasse (From Spain to America; Tallinn: Eesti Raamat, 1992), Hispaania vaim (The Spanish Spirit; Tartu: Ilmamaa, 1995), Ameerika märkmed ehk Kaemusi Eestist (American Notes, or Contemplations of Estonia; Tartu: Ilmamaa, 2000), Sümbiootiline kultuur (Symbiotic Culture; Tartu: Tartu Ülikooli Kirjastus, 2005), Tõrjumatu äär (The Irrefutable Border; Tartu: Ilmamaa, 2005), Juhan Liivi luule. Monograafia (Juhan Liiv's Poetry. A Monograph; Tallinn: Tänapäev, 2012), Kümme kirja Montaigne'ile. "Ise" ja "teine" (Ten Letters to Montaigne. "Self" and "Other"; Tartu: Tartu Ülikooli Kirjastus, 2014), Luulest (Of Poetry; Tartu: Tartu Ülikooli Kirjastus, 2015) etc.
He has been awarded for his work a number of prizes and distinctions: Juhan Smuul Annual Prize of Literature (in essay, 1986), Juhan Liiv Poetry Prize (1997), Ivar Ivask Memorial Prize of Essay and Poetry (2002), Annual Prize of the journal Akadeemia, 2011 (for essay on Kreutzwald's epic Kalevipoeg), Annual Prize of the magazine Looming, 2011 (for poetry), Annual Prize of the magazine Akadeemia, 2016 (for translations of Gloria Mindock's poems and other poetry translations), the Order of Isabel the Catholic (for his activity in Spanish studies, 1992), the White Star Order of Estonian Republic (2001), The Medal of Tartu (2008), the Order of the County of Alatskivi (2015), the Grand Medal of the University of Tartu (2015), the F. R. Kreutzwald Memorial Medal of the Võru Institute (2016) etc. In 2011 he became an Active Member of Academia Internationala Orient-Occident (Romania). Since 2016 he is member of Academia Europaea and Honorary Guest (Huésped Distinguido) of Salamanca (Spain).
---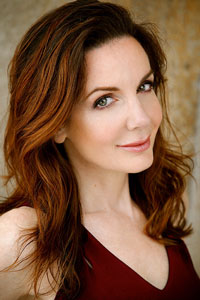 Hélène Cardona is the author of seven books, most recently the award-winning Life in Suspension (Salmon Poetry, 2016) and the translations Birnam Wood (José Manuel Cardona, Salmon Poetry, 2018), Beyond Elsewhere (Gabriel Arnou-Laujeac, White Pine Press, 2016), winner of a Hemingway Grant, Ce que nous portons (Dorianne Laux, Éditions du Cygne, 2014), and Walt Whitman's Civil War Writings for WhitmanWeb (2016).
She has judged the 2017 Jacar Press Full Length Competition, 2016 PEN Center USA Translation Award, 2015 Writer's Digest Challenge, and 2014 Rabindranath Tagore Award.
Hélène also translated Rimbaud, Baudelaire, René Depestre, Ernest Pépin, Aloysius Bertrand, Maram Al-Masri, Eric Sarner, Jean-Claude Renard, Nicolas Grenier, Christiane Singer, and John Ashbery.
She wrote her thesis on Henry James for her MA in American Literature from the Sorbonne and worked as a translator/interpreter for the Canadian Embassy in Paris. She taught at Hamilton College and Loyola Marymount University, and received fellowships from the Goethe-Institut and Universidad Internacional de Andalucía. Her work has been translated into 15 languages. She co-edits Plume, Fulcrum, and Levure Littéraire.
Acting credits include Chocolat, The Hundred-Foot Journey, Jurassic World, Dawn of the Planet of the Apes, Spy, Serendipity and Mumford, among many. Producing credits include the award-winning documentary Femme: Women Healing the World, The Cure, We the People, and Pablo Neruda: the People's Poet.
---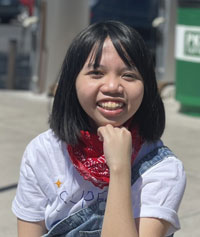 Avil (Nguyen) Khai Tran is a new graduate from Lesley University's College of Arts and Sciences, where she pursued her Bachelor's degree in Creative Writing and a minor in Education. Avil was a recipient of the Lesley Presidential scholarship and Linda Dacey scholarship for four consecutive years and eventually graduated with top honors. She is also a member of Sigma Tau Delta - the International English Honor Society, and Phi Eta Sigma - one of the oldest and largest honor societies in the United States. Born and raised in Vietnam, yet experiencing great difficulty expressing herself in her mother tongue due to her hypersensitivity, Avil has quickly fallen in love with English as her second language. She dreams of becoming a young adult and children's fiction writer whose voice can transcend the boundary between the Eastern culture she has grown up with and the Western culture she is surrounded by.
---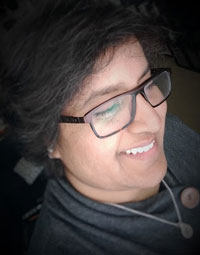 Renuka Raghavan is the woman in front of you in line at the grocery store who just piled on a week's worth of groceries onto the conveyor belt only to realize she left her wallet in the car. Next time, say hi, she'd love to meet you! Renuka's previous work has appeared in journals and literary magazines across the country. She is the author of Out of the Blue (Big Table Publishing, 2018), a collection of poetry and short fiction. She writes and lives in Massachusetts with her family and beloved beagle.
Visit her at http://www.renukaraghavan.com
---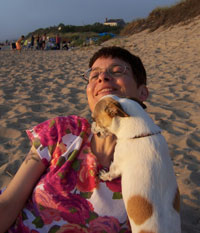 Karen Friedland is a Boston-area poet with a book forthcoming from Nixes Mate Books. Her poems have appeared in Nixes Mate Review, Writing in a Women's Voice and elsewhere. She was the Arts Editor for Sojourner, a now-defunct feminist newspaper, and an arts writer for the Boston and Newton TAB newspapers. She lives in West Roxbury with her husband, two dogs and two cats.
---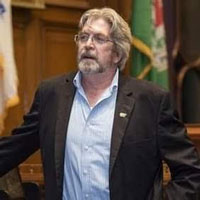 Two-time Pushcart nominee Christopher Reilley is a former poet laureate of Dedham, MA, founder of the Dedham Poet Society and the Leicester Writers Guild. He serves on the board of the Worcester County Poetry Association, and his third collection, One Night Stanzas, was recently published by Big Table Publishing.
---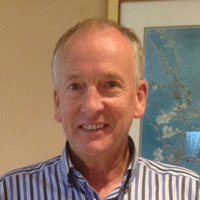 Gene Barry is an Irish Poet, Art Therapist, Counsellor, Hypnotherapist and Psychotherapist. He has been published widely both at home and internationally and his poems have been translated into Arabic, Irish, Hindi, Albanian and Italian. He is presently the Contributing Editor, Literary Arts for Therapy Articles for the BRAVE VOICES POETRY JOURNAL. Gene is also founder and chairman of the Blackwater International Poetry Festival.
Barry's chapbook Stones in their Shoes was published in 2008. In 2010 Gene was editor of the anthology Silent Voices, a collection of poems written by asylum seekers living in Ireland. He additionally edited the 2012, 2013 and 2014 editions of The Blue Max Review and Inclusion as part of the Blackwater International Poetry Festival.
In 2013 his collection Unfinished Business was published by Doghouse Books, a collection that has been critically acclaimed. In 2014 he edited the anthology fathers and what must be said and in 2015 Barry edited The Day the Mirror Called and MH Clay's book son of fred.
His third collection Working Days was published by Authors Press in 2016 and his fourth collection, Flaking the Rope was published by Nixesmate in the US in January 2019.
---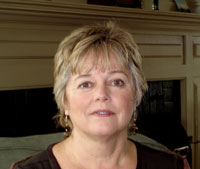 Miriam O'Neal's newest collection, The Body Dialogues was published by Lily Poetry Review Books in January, 2020. We Start With What We're Given came out from Kelsay Books in 2018. She is a 2019 Pushcart nominee and was a Poet of Note in the 2019 Westival International Poetry Competition and the Disquiet International Poetry Contest, the Princemere Prize, and the Passager Journal Poetry Prize. Her work has appeared in AGNI, Blackbird Journal, North Dakota Quarterly, and many other journals. Her translations of Italian poet, Alda Merini, appeared in One The Seawall in Fall 2019. She earned her MFA at Bennington Writing Seminars. She lives in Plymouth, MA.
---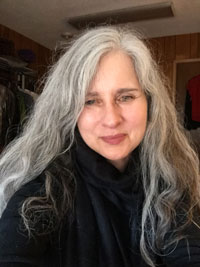 Anne Elezabeth Pluto is Professor of Literature and Theatre at Lesley University in Cambridge, MA where she is the artistic director and one of the founders of the Oxford Street Players, the university's Shakespeare troupe. She is an alumna of Shakespeare & Company, and has been a member of the Worcester Shakespeare Company from 2011-2014. She was a member of the Boston small press scene in the late 1980s and is one of the founders and editors at Nixes Mate Review. Her chapbook, The Frog Princess, was published by White Pine Press (1985), her eBook Lubbock Electric, by Argotist ebooks (2012), her chapbook Benign Protection by Cervana Barva Press (2016) and the edited print edition of Lubbock Electric by Nixes Mate Books (2018) Recent publications include: The Buffalo Evening News, Unlikely Stories: Episode IV, Mat Hat Lit, Pirene's Fountain, The Enchanting Verses Literary Review, Mockingheart Review, Yellow Chair Review, Levure Litteraire - numero 12, The Naugatuck River Review, Tuesday, An Art Project, Muddy River Review, Mom Egg Review, with forthcoming work in Fulcrum. Her latest book is The Deepest Part of Dark, Unlikely Stories Press, NOLA.
---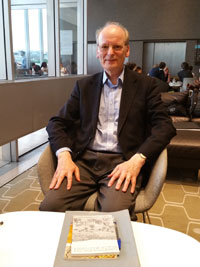 Neil Leadbeater is an author, essayist, poet and critic living in Edinburgh, Scotland. His short stories, articles and poems have been published widely in anthologies and journals both at home and abroad. His publications include Librettos for the Black Madonna (White Adder Press, 2011); The Worcester Fragments (Original Plus, 2013); The Loveliest Vein of Our Lives (Poetry Space, 2014), Sleeve Notes (editura pim, Iasi, Romania, 2016), Finding the River Horse (Littoral Press, 2017), Punching Cork Stoppers (Original Plus, 2018) River Hoard (Cyberwit.net, Allahabad, India, 2019), Brasilia (with Monica Manolachi) (editura pim, Iasi, Romania, 2019), and Penn Fields (Littoral Press, 2019). His work has been translated into several languages. He is a member of the Federation of Writers Scotland and a regular reviewer for several journals including Quill & Parchment (USA), The Halo-Halo Review (USA), Contemporary Literary Review India (India), Write Out Loud (UK) and The Poet (UK).
---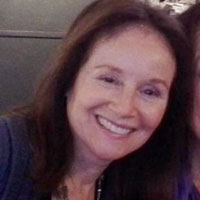 Susan Tepper has been a published writer for twenty years. Awards and honors include eighteen Pushcart Prize Nominations, a Pultizer Prize Nomination for the novel 'What May Have Been' (Cervena Barva Press), 7th Place Winner in Francis Ford Coppola's ZOETROPE Novel Contest (2006), Second Place Winner in Story/South Million Writers Award, Best Story In 17 years of Vestal Review, nomination for NPRs Selected Shorts Series by American Letters & Commentary (ed. Anna Rabinowitz), Best of the Net and other honors. Before settling down to the writing life, Tepper worked as an actress, singer, flight attendant, airline marketing manager, producer at Futurevision Cable TV (now Time Warner), interior decorator, rescue worker and more. Her two recent books are CONFESS (poetry by Cervena Barva Press, 2020) and the funky road novel WHAT DRIVES MEN (Wilderness House Press, 2019) which was shortlisted at American Book Fest, Best Book Awards. Tepper is a native New Yorker. www.susantepper.com
---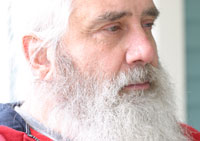 John Riley's career in writing and publishing goes back over thirty years. He was the founder, publisher, and Editor-in-Chief of Morgan Reynolds Publishing, a publishing house devoted to publishing nonfiction for young-adult readers. During his years with Morgan Reynolds, he wrote or rewrote nearly a hundred books on topics varying from biographies of writers, scientist, political leaders, musicians, among other categories, as well as books on topics, such as diseases, the development of science and the scientific method, economics, environment, historical events and controversies, civil rights and the women's movement, and many more. Essentially, the focus f Morgan Reynolds was to expand student's knowledge in directions and at depths textbooks did not attempt. Morgan Reynolds was fortunate to win awards from School Library Journal, Booklist, the American Library Association, and other organizations committed to promoting high-quality young adult nonfiction. After selling Morgan Reynolds, John Riley began devoting his attention to writing his own poetry, fiction, and occasional nonfiction. His poems and stories have been published in a many journals online and in print, including Smokelong Quarterly, Eclectica, Comstock Review, The Ekphrastic Review, Better Than Starbucks, Banyan Review, Bindweed, and Connotiation Press. He has published reviews in Litro, Cultural Daily, Cervena Barva Press, and other journals. EXOT Books will publish a volume of 100 of his 100-word prose poems in the fall of 2022.
---
William J. Kelle is the designer and webmaster of Cervena Barva Press, The Lost Bookshelf and Gloria Mindock's website. He is also the book cover designer for Cervena Barva Press. He has designed over 243 book covers since 2005 and also freelances designing book covers. He has produced over 6000 chapbooks since 2005 for more than 100 different chapbook titles.
---

---
Index | Bookstore | Our Staff | Image Gallery | Submissions | Newsletter | Readings | Interviews | Book Reviews | Workshops | Fundraising | Contact | Links
---
Copyright © 2005-2022 ČERVENÁ BARVA PRESS - All Rights Reserved