The Lost Bookshelf and Cervena Barva Press, located at the Arts at the Armory, is closed until August 1, 2020 because of Covid-19. Check back on August 1, 2020 for updates.
All events are cancelled for March, April, May, June, and July.
Cervena Barva Press books and The Lost Bookshelf books are all still
available online at www.thelostbookshelf.com
Our used books will soon be available online.
We depend on sales to help the press offer great books. With the physical bookstore closed, we really need online sales to survive.
---

Here we go: The next Read America Read Project is June 27th.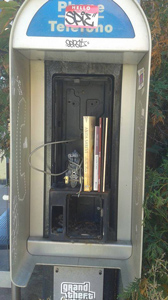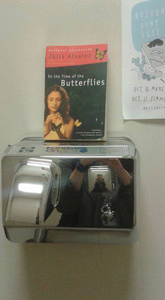 Leave a book for someone to take anywhere you want. This time, ask two people you know to do this also. This way the project will grow each month. I would like a book marker to go in every book so people know where they are coming from. Please e-mail me at the following e-mail address and I will send you an e-mail back with the book marker for you to print out and cut. Thank you for being a part of this project. Lets make June 27th great! Send me photos too. I have a list of names of who participated and as this grows, keep letting me know you are doing this. Thanks a zillion. You all rock. Lets get America reading!!!!
Due to Coronavirus, if we are unable to leave books where we live, just continue to wait until it is safe.
e-mail: gloria@read-america-read.org
Thanks so much,
Gloria

---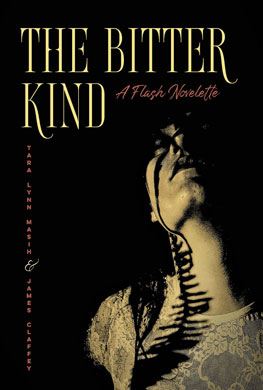 In this spare novelette, acclaimed flash fiction writers James Claffey and Tara Lynn Masih collaboratively create an original tale of loss and love, as The Bitter Kind deftly alternates between Stela, the daughter of a ship's captain, burdened by her family secrets, and Brandy, a Chippewa orphan, haunted by ghost wolves and spirits. The authors cross genres and borders between historical and contemporary, speculative and realistic, presenting two unforgettable characters on a journey toward their inevitable, fateful destination.
"With two writers as well matched artistically as Tara Lynn Masih and James Claffey, a collaboration is cause to celebrate. This richly woven, haunting novelette transcends the confines of its brevity; feels tender, sprawling, immersive. The Bitter Kind is an alchemy, a duet, a gorgeous melding of two of our most treasured literary voices."
-Kathy Fish, author of Wild Life: Collected Works from 2003-2018
"With short, alternating passages, James Claffey and Tara Masih vividly illuminate the separate and commingled lives of Stela and Brandy in this original and elegantly textured novella. It is a story, human and soulful, of place, mysticism, and the hard-won ground we all struggle toward."
-Robert Scotellaro, author of Nothing Is Ever One Thing
"From ghost-soaked frontier towns to leafy waterways, frozen river basins, and the open road, Tara Masih's and James Claffey's parallel narratives tumble along through stunning landscapes of loneliness and beauty. The writing is evocative and tender, exploring both the haunted and the haunting; touching in its examination of broken things and masterful in its prose."
-Kimberly Lojewski, author of Worm Fiddling Nocturne in the Key of a Broken Heart
"With beautiful imagery and a seamless voice, Masih and Claffey move us through decades as two parallel lives seek solace and healthy human connection. Stela, long plagued by abusive relationships, and Brandy, spurred by tragedy and unlucky in love, are shaped and steered by the things that haunt them, and, perhaps, the things that will someday guide them to heal. This winning collaborative effort is both stirring and satisfying."
-Mel Bosworth, author of FREIGHT and coauthor of Second Acts in American Lives
"With their binocular lyric lenses, Masih and Claffey provide a lacquered and sanded depth to this compilation set in the chambered karst of our heartfelt heartland. The book is a layered lanyard, a laurel wreath, an ouroboros, Mobius's Mobius, an effortless enso, and a terrific torqueing torus. The diastolic/systolic dub-Dub, a syncopated sink or swim, of the call and response had me reeling, a time step timed to hit the one and the three. What I am saying is that this is a tour de force, a fait accompli."
-Michael Martone, author of Brooding and The Moon Over Wapakoneta
$18.00 | ISBN: 978-1-950063-40-6 | 68 Pages
---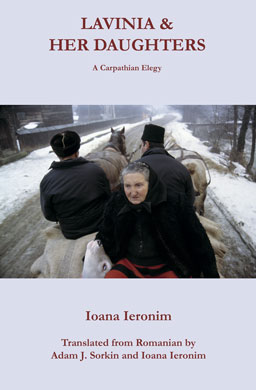 Ioana Ieronim is a distinguished Romanian writer, author of more than ten collections of poetry (three in English) and a volume of drama. Her narrative poetry in Lavinia and Her Daughters as well as The Triumph of the Water Witch (Bloodaxe Books, 2000, translated with Adam J. Sorkin-Shortlisted for Oxford-Weidenfeld Translation Prize, St. Anne's College) was hailed as groundbreaking. Ieronim has participated in numerous international poetry festivals, and her translations include drama from Shakespeare to Tony Kushner. She was cultural attaché of the Romanian Embassy in Washington, DC (1992-96) and thereafter served the Soros Foundation and the Fulbright Commission in Bucharest. She divides her time between Bucharest and Washington.
Adam J. Sorkin, an award winning translator of contemporary Romanian poetry, was introduced to Ioana Ieronim in the summer of 1989 when he was in Bucharest on his second Fulbright grant.
Cover photo: Kathleen Laraia McLaughlin
Photo taken in Romania from the album "The Color of Hay."
A recommended book by Small Press Distribution!
$18.00 | ISBN: 978-1-950063-37-6 | 109 Pages
---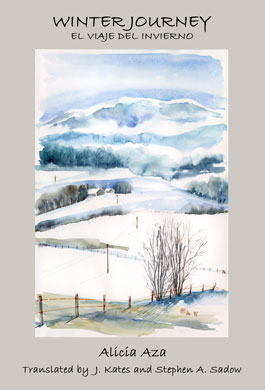 About the Author
Alicia Aza, by profession an attorney specializing in corporate law in Madrid, has published four books of poems. Both El libro de los árboles and Las Huellas fértiles (2014) were nominated as finalists for the Andalusian Premio de la Crítica. El viaje del invierno (2011) won the International Rosalía de Castro Poetry Prize. Arquitectura del silencio (Architecture of Silence) was published by Valparaíso Editions first in the original Spanish only (2017) and then in a bilingual edition in 2018. Aza's literary work has appeared in many international journals and anthologies and been translated into Arabic, Bulgarian, French, Italian, and Serbian, as well as into English. She is a member of the Writers' Association of Spain and vice president of La Asociación Internacional Humanismo Solidario.
About the Translators
J. Kates is a minor poet, an award-winning literary translator of Russian and French poetry and the co-director of Zephyr Press. He has been granted three National Endowment for the Arts Fellowships and an Individual Artist Fellowship from the New Hampshire State Council on the Arts. He has published three chapbooks of his own poems and one full book, The Briar Patch (Hobblebush Books). He is also the translator of a dozen books of Russian and French poetry, has edited two anthologies of translations, and collaborated with Stephen A. Sadow on a half dozen books of Latin American and Peninsular Spanish poetry in translation.
Stephen A. Sadow is Professor Emeritus of Latin American Literature and Jewish Studies at Northeastern University in Boston. He specializes in Latin American Jewish literature and art. Among Sadow's books are King David's Harp: Autobiographical Essays by Jewish Latin American Writers, winner of a National Jewish Book Award and his translations of Mestizo, A Novel by Ricardo Feierstein, Unbroken: From Auschwitz to Buenos Aires, the autobiography of Holocaust survivor Charles Papiernik, and Philosophy and other Fables, short essays by Isaac Goldemberg. With J. Kates, he has co-translated poetry by César Tiempo, Teodoro Ducach, Rosita Kalina, Angelina Muñiz-Huberman, Miryam Gover de Nasatsky, Ricardo Feierstein, José Pivín, Isaac Goldemberg, Susana Grimberg, Daniel Chirom, Sonia Chocrón, and Alicia Aza.
Cover art: Michèle Oliva $18.00 | ISBN: 978-1-950063-36-9 | 55 Pages
---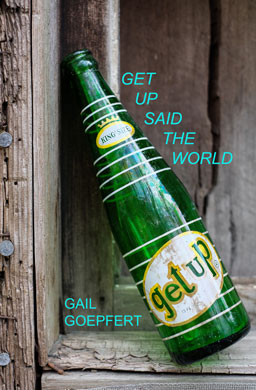 Gail Goepfert, an associate editor at RHINO Poetry, is a Midwest poet, photographer, and teacher. She's the author of a chapbook, A Mind on Pain (2015) and Tapping Roots, released by Kelsey Books (2018). She's received five Pushcart Nominations. Her poems rode a PACE bus, were set to music, posted next to a sculpture in a park, and folded into an origami book. Currently, she teaches poetry for National Louis University and writes book reviews for RHINO Reviews. Goepfert's poems have appeared in many journals and anthologies including Sugar House Review, Stone Boat, Postcard Poems and Prose Magazine, Bluestem, Open: Journal of Arts and Letters, The New Verse News, SWWIM, and Beloit Poetry Journal. She lives in Illinois. More at www.gailgoepfert.com
Get Up Said the World is a personal exploration of the profound and universal dualities of life. The book begins by stacking up evidence why someone would want to pull the covers over our heads-each poem illuminating a new reason: loneliness, lack of purpose, lost youth, physical and emotional pain, longing, abuse of power, man's ineptitude and cruelty. The poet amasses a soul-deadening weight that risks paralysis and despair. In the second half, she takes the given world and derives personal meaning from it in a way that shows the ravishing beauty and richness around us. We are led through triumphant images of nature, kindness and courage by the skilled hands of a priestess of the beautiful. These poems often become meditations, meanderings of the poet's mind that lead to a rejuvenation bordering on the spiritual. They depict everyday glories with a simplicity that gets to the heart.
---
"In Get Up Said the World, Gail Goepfert's stunning full-length poetry collection, every poem is either an elegy or a love poem to the world. Bringing forth her lyrical and narrative gifts, Goepfert pays close attention to both the sorrow and beauty that are the price and prize of being fully human, looking unflinchingly at disconnection, violence, and death, while also turning her gaze to those unexpected moments of human redemption that make it all worthwhile. Like the book's title, these poems are a wake-up call reminding us that "the simplest things last," and that our true heart's home can be found in the consolations of nature, family, and authentic human connection. With a photographer's eye, Goepfert brings us poems that celebrate both light and shadow, but always with a poet's determination to sing despite the noise of the world, refus[ing] to hush the bee box inside me."
-Angela Narciso Torres, author of Blood Orange
"In poems both searing and tender, each married to a dictionary definition, Gail Goepfert creates a new lexicon for loss, for remembering, for relishing the ordinary. She offers readers the world with all its flaws, celebrates each observation, reminds us that there is "No way to backspace, delete what's soulless." Get Up Said the World is a collection that will leave readers enraptured with the details of daily living and the words used to define it."
-Donna Vorreyer, author of Every Love Story is an Apocalypse Story
"Gail Goepfert's, Get Up Said the World, is a unique meditation on relationships and life. Poignant and playful, these poems stay in our minds and ask through images and definitions: How do we persist in this living? Goepfert's distinct form gives readers an inspiring way to view the present and past while also allowing the poems to reverberate with each additional read. Topography shifts. Swiftly... I want to stay untamed-smart, engaging, and thoughtful in their appreciation of the nuances of language, the beauty of these poems will enhance your imagination and make you grateful for their stories."
-Kelli Russell Agodon, author of Author Hourglass Museum and The Daily Poet
Cover Art: Rob Vaughn @followrobv
$18.00 | ISBN: 978-1-950063-24-6 | 121 Pages
---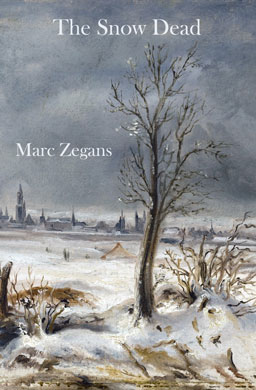 Marc Zegans is a poet and creative development advisor. He is the author of five previous collections of poems, The Underwater Typewriter, Boys in the Woods, Pillow Talk, The Book of Clouds, and La Commedia Sotterranea: Swizzle Felt's First Folio form the Typewriter Underground; two spoken word albums Night Work, and Marker and Parker, and immersive theatrical productions Mum and Shaw, and The Typewriter Underground. The Snow Dead debuted theatrically in Erotic Eclectic's "Sin-aesthetic" at the Lost Church during San Francisco's 2019 Lit Crawl. Marc lives by the coast in Northern California. His poetry can be found at marczegans.com, and he can be reached for creative advisory services at mycreativedevelopment.com.
---
The Snow Dead is a quiet meditation on life and death imagined as a series of marks in the cold snow-where all color is heightened, and in which even the most subtle register of heat leaves an impression. This gathering of connected poems elegantly incarnates the gravitas of aging - shorn of artifice and romance - in its barest essence.
"The delicate chill of loss and longing described in bone white visions of isolation and ember red recollections of intimacy."
-Janice Blaze Rocke, artistic director Erotic Eclectic
"Zegans' spare and revelatory collection embraces the paradox and beauty of winter's morbid hold. It's a magical fascination that plays out with foxes and angels and starlets - startling little stories that shine and entrance. The Snow Dead is a pure and inspiring joy to read."
-Lo Galluccio, author of Hot Rain and Sarasota VII
$8.00 | ISBN: 978-1-950063-39-0 | 30 Pages
---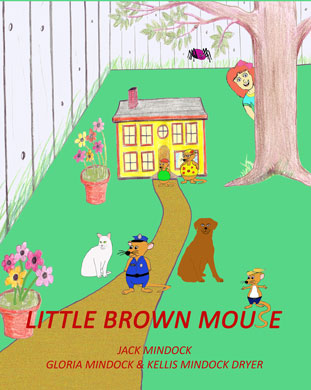 ABOUT THE AUTHORS
Jack Mindock (b. 1926), author of Little Brown Mouse, spent sixty years of his life as an educator. He was a junior high language arts teacher and K-12 principal in Illinois. He is a World War II Navy veteran and historian who frequently has speaking engagements about his knowledge and experiences. He started telling Little Brown Mouse stories to his children when they were young. They were oral stories, made up as he went along. It was Jack's desire to have some new Little Brown Mouse adventures in print and published for future generations of children to enjoy.
Kellis Mindock Dryer, daughter of author Jack Mindock, is a pianist and piano teacher in Cary, NC. She enjoyed composing the two Little Brown Mouse songs in the book. They can be sung with or without the piano accompaniment. If the children and parents reading this book cannot read music, they are welcome to recite the lyrics as poetry or make up their own melodies.
Gloria Mindock is the author of five books of poetry, most recently, I wish Francisco Franco Would Love Me (Nixes Mate books, 2018). She is the founding editor of Cervena Barva Press and one of the USA editors for Levure Litteraire (France). Widely published in the USA and abroad, her poetry has been translated and published into eight languages. Gloria has been awarded the Ibbetson Street Press Lifetime Achievement Award and was the recipient of the Allen Ginsberg Award for Community Service by the Newton Writing and Publishing Center. She also has been awarded the fifth and fortieth Moon Prize by Writing in a Woman's Voice. She was the Poet Laureate in Somerville, MA in 2017 & 2018.
---
NOTE
When I was three, four, and five years old, my Dad, "Daddy Jack," would make up bedtime stories every night about the adventures of "Little Brown Mouse." He would leave me in suspense nightly. I couldn't wait to hear what happened next to Little Brown Mouse. Why Little Brown Mouse? Because Little Brown Mouse did come to my house! This book, Little Brown Mouse, was written for mothers, fathers, and others to read to young children at bedtime.
-Gloria Mindock
PREFACE
Welcome to the land of curiosity and adventure! Little Brown Mouse is a bedtime story to make you think, be curious, and ask questions. Here are a few questions to get you started: Have you ever seen a mouse? What color are mice? What do they eat? Where do they live?
$13.95 | ISBN: 978-1-950063-35-2 | 28 Pages
---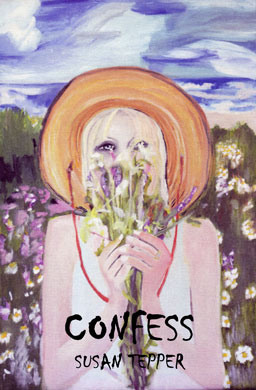 Susan Tepper grew up amidst the dairy farms and wild strawberry fields of Long Island, when it was still a mystical finger in the water. A multitude of careers that include actress, singer, flight attendant, airline marketing manager, Cable TV producer, overseas tour guide, interior decorator, rescue worker and more have informed her poetry and fiction. An award-winning author, Tepper lives with her husband in the New York area. For more information please visit www.susantepper.com
---
"In the poems comprising her newest collection, Susan Tepper is elegiac and lyrical (...a lake I carry on my back/one of stillness), often contemplating winter and its darkness with the necessary intervention of birds, foods and the mysteries of human relationships—your arms hold secrets. And now and then a tough humor shines a light as well (Bury me in a giant keg—I'm lonely.) One feels her physical and inner landscape acutely, and one has to confess that here's a poet who really knows, to the bone, how breathing in the stories is done to the benefit of us all."
—Tim Suermondt, author of Josephine Baker Swimming Pool
"There is an extreme sense of intimacy in the poems of Susan Tepper. You can literally feel on the scrim of your skin her engagement with her senses—the natural order of things. She is no ham-fisted poet, but brings a subtle, dark beauty, like a trail of deep, deep blue. She is in constant conversation with the world, and only a poet who is deeply in tune to herself, and the signs the universe sends us, can bring this accomplished work to the plate."
—Doug Holder/Ibbetson Street Press/ Lecturer in Creative Writing, Endicott College
"Susan Tepper's book of poetry, CONFESS, is a handful of pearls in a hand extended as a gift bearing opalescent light, specks of muted colors, sometimes questioning who we are in shaping our destiny, and what escapes from our dark corners, as in her poem "Course": ...the heart meets itself, blankly, hears its name in the crumpled page... In "Egg," a beam creaks, mindful in the quiet of the passage of time. There still exists in "Part & Parcel" Two suitcases, side by side / Have yet to be unpacked, and in "Each Sky" Tepper plucks from the ever changing sky her keen perception of what is a visual poem."
—Judith Lawrence, Lilly Press, editor/publisher
$8.00 | ISBN: 978-1-950063-38-3 | 21 Pages
---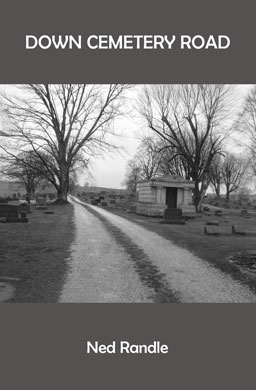 Ned Randle resides in southern Illinois, across the Mississippi River from St. Louis, Mo., a region that informs his writing. His debut novel Baxter's Friends was released in 2013 by Coffeetown Press to good reviews. His third novel St. Michael Poker & Drinking Club is schedule for release March, 2020 by Regal House Publishing. His short stories have appeared in The Examined Life Journal, Soundings Review, Earth Review, and Prism Review. He's also published numerous poems in literary journals and reviews. Coffeetown Press published his full-length Running at Night: Collected Poems in 2013. His author website is: www.nedrandle.com
---
"The much-anticipated release of this prequel to the unforgettable Baxter's Friends was well worth the wait. Randle raises the curtain on the formative years of Billy Bright's life, revealing a formula for his adult years that is at once both intoxicating and utterly sobering. Down Cemetery Road delves into the disillusionment of adolescence sadly often shot down by mid-life."
—K.K. Snyder, Editor, Southwest Georgia Living magazine
During the 60s, the most divisive period of American history since the Civil War, coming of age was abrupt and ambiguous for able bodied boys fated by the shadow of conscription. This insightful novel explores death of boyhood replete with a bathtub baptism comically celebrating the slap dead end of innocence and the abrupt birth into the adult world, where high school graduates must decide to fight, fly or go to jail for resisting an immoral and unjust war. This novel is provocative and carefully written—a good read.
—O. Victor Miller, Author of short story collections One Man's Junk and The Tenderest Touch
$18.95 | ISBN: 978-1-950063-19-2 | 266 Pages
---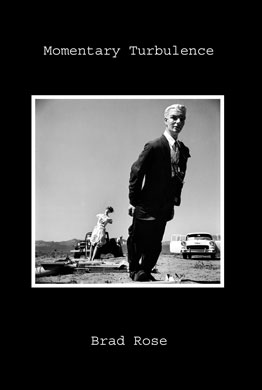 Brad Rose was born and raised in Los Angeles and lives in Boston. In addition to Momentary Turbulence, he is the author of a collection of poetry and flash fiction, Pink X-Ray (Big Table Publishing, 2015, http://pinkx-ray.com and Amazon.com.) Brad has two forthcoming books of poems, WordinEdgeWise, from Cervena Barva Press, and de/tonations from Nixes Mate Books. He is also the author of five chapbooks of poetry and flash fiction. Four times nominated for a Pushcart Prize, and once nominated for Best of the Net Anthology, his poetry and micro fiction have appeared in, The Los Angeles Times, The American Journal of Poetry, Sequestrum, Hunger Mountain, Folio, decomP, Lunch Ticket, The Baltimore Review, and other publications. His story, "Desert Motel," appears in the anthology Best Microfiction, 2019. Brad's website is: www.bradrosepoetry.com
---
"The paragraphs in Momentary Turbulence are perhaps the closest we will get to that razor edge where prose poem and story balance perfectly. They also highlight the many ways in which the works in verse here recall Pound's dictum that poetry must be as well written as the best prose. If it didn't have such a big Yankee heart, Momentary Turbulence might also be the answer to the question of what a Robert Bolano raised north of the border would look like: blue collar pomo, searing, with a noir eye. But there is a twinkle in that sad smile, a delight in the beauty of a toxic sunset that comes from knowing just how long night will last."
—Ron Silliman, author of The Alphabet. (https://www.poetryfoundation.org/poems-and-poets/poets/detail/ron-silliman)
"Momentary Turbulence—a perfect name for this Brad Rose collection of prose poems. They take but a few moments to read and are filled with wondrous turbulence. Rose has an uncanny ability to write a sentence, fling it into space, and have it return in perfect harmony from its journey—matching up to the following sentence. These terrific stories leap from philosophy to stand-up, and add a little mystery and some shtick. But make no mistake about this description—this is the work of a pro who wields language liked a sculpture wields his hammer and chisel—chipping away at every unnecessary word. Bring a copy of this book for a hostess gift—it'll hold so much better than the wine you were considering."
—Paul Beckman, author of Peek
"The good folks in Brad Rose's Momentary Turbulence live like we all do, alone alone or alone around other people. They know "the emptiness of one thing is in the emptiness of all things. This is the shock of the world." When one of them splits the skin of a prose poem to stick out his head, look right at me, and say, "I warn you my friend, never turn off your eyes. The trees lie in wait. You never know when you're going to hear shots," I listen. You should, too. We're heading into some rough wind and this book will help us through."
—Christopher Citro, author of The Maintenance of the Shimmy-Shammy
$18.00 | ISBN: 978-1-950063-09-3 | 52 Pages
---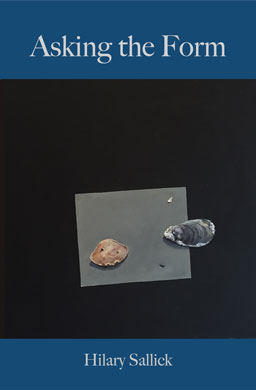 Poet and educator Hilary Sallick lives and works in Somerville, MA, where she and her husband raised their two children. She teaches reading and writing to adult learners and serves as vice-president of the New England Poetry Club. Her longtime interest in the potential of poetry to build community and to foster deep learning grounds all her work. Her chapbook, Winter Roses, was published in 2017. Asking the Form is her first full-length collection.
About Asking the Form
As its title suggests, the poems in Hilary Sallick's Asking the Form raise questions about and through form: If I place my trust in form, where will it take me and how can its meaning grow? What connections can I discover by asking the form? A milkweed pod, the human body, time itself are all subjects and forms under consideration, and the poems experiment with the sonnet, villanelle, pantoum, and other traditional forms as well. The collection ranges widely in theme, from children and relationships to art and nature; and in setting, from small interiors to large vistas, from New England to Texas. The voice that arises through these poems, at times intimate, at times cool, is distinct.
---
With a watercolorist's perception of how the eye sees and a musician's feel for the shape of sound, Hilary Sallick pulls the reader in close in Asking the Form. The poems unfold quietly, unerringly, through the accumulation of subtle observation and depth of insight. In "Watercolor at Long Pond," she writes that "The coming and going the here / and not here intertwine," and her ability to capture flux is an essential part of her gift. She trusts the reader to journey with her, to contemplate alongside her, and to explore with her the contours of the inner and outer, the irreplaceable moments of a life.
-Jennifer Barber
I very much admire the beauty, depth and intensity of this collection, in which Hilary Sallick takes the materials of daily life and shapes them into profound meditations on life itself. The book's first poems consider the various containers that enclose us; a later group brings us painfully close to the experiences of a dying man. The title poem, a sonnet sequence, reflects on making art in the midst of one's life, as Sallick continues to work on the sonnet, "this sieve, with water running through," while both grounded and interrupted by her small son's hands, "red with cold, shaped for impatient understanding." Asking the Form's authentic questioning is only equaled by the skill and grace of its poetry.
-Susan Donnelly author of The Path of Thunder
Hilary Sallick's Asking the Form is a wise and beautiful exploration of the poet's perennial question-where to begin? The poems are like little rooms of meditation where one ponders the pointillist nature of the creative impulse-the gathering, the listing, the organizing, the chronicling that must somehow be shaped into coherence and revelation. However, as I read the poems again, I began to understand that these are also the revelation! These are the paths leading to the poem! This is the wonderful work that Sallick performs in Asking the Form. The well-wrought organicism of these poems puts one in the mind of Aristotle's notion of entelechy: that there is something in an organism that knows what it must become-but at each point of its becoming it is surprised by what it is! And these poems are surprising, for they are of a writer being written-being shaped into being by her own need and urge and breath. The poems in Sallick's Asking the Form, are not just sculpted scripts for the page-they are also made for the ear and the mouth! Sallick's phrasings need to be heard aloud, and are a joy to speak. And so the reader, transformed as listener, finds another form of pleasure: music.
-Regie Gibson
$18.00 | 978-1-950063-18-5 | 81 Pages
ABOUT THE PRESS
ČERVENÁ BARVA PRESS was founded in April of 2005. The press solicits poetry, fiction, and plays from various writers around the world, and holds open contests regularly for its chapbooks, postcards, broadsides and full-length books. I look for work that has a strong voice, is unique, and that takes risks with language. Please see submission guidelines for current information. I encourage queries from Central and Eastern Europe.

---
---
---