"There is nothing to writing. All you do is sit down at a typewriter and bleed. "
~Ernest Hemingway
---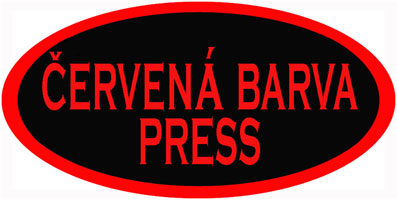 ČERVENÁ BARVA PRESS STUDIO
THE CENTER FOR THE ARTS AT THE ARMORY

Červená Barva Press Studio
Basement Room B8
Center for the Arts at the Armory
191 Highland Avenue
Somerville, MA
---
CERVENA BARVA PRESS READING SERIES
WEDNESDAY MARCH 4, 7:00PM
Featuring: Irene Koronas | Anne Elezabeth Pluto
Irene Koronas is the poetry editor for Wilderness House Literary Review. She has three full length books, Portraits Drawn from Many, Ibbetson Street Press; Pentakomo Cyprus, Cervena Barva Press; and Turtle Grass; Muddy River Books. She has numerous chapbooks and poetry in many anthologies. She reviews poetry books for the small press community.
Anne Elezabeth Pluto is Professor of Literature and Theatre and Artistic Director of the Oxford Street Players at Lesley University. She was a member of the Boston small press scene in the late 1980s and started Commonthought Magazine at Lesley. Her latest work appears in Unlikely Stories:, Mat Hat Lit, Pirene's Fountain, and The Enchanting Verses Literary Review.
Admission is $3.00. Refreshments served.
---
CERVENA BARVA PRESS READING SERIES
WEDNESDAY MARCH 11th, 7:00PM
Featuring: Harris Gardner | Doug Holder
Harris Gardner Credits: The Harvard Review; Midstream; Cool Plums; Rosebud; Fulcrum; Chest; The Aurorean; Ibbetson Street Journal. Main Street Rag; Vallum (Canada); Pemmican; WHL Review; Green Door; MRPR; and over fifty other publication credits. Three collections. Poet-in-Residence- Endicott College-2002-2005. Poetry Editor, Ibbetson Street: November, 2010 to present; co-founder of Tapestry of Voices and Boston National Poetry Month Festival (both, with Lainie Senechal). Member of three selection committees for Poet Laureate: Boston (2) and Somerville. (1).
Doug Holder is the founder of the Ibbetson Street Press, and the arts editor of The Somerville Times. His work, both prose and poetry, has been in such publications as: Rattle, Cafe Review, The Boston Globe Magazine, Constellations, Poesy, Endicott Review, and many others. Holder teaches writing at Endicott College and Bunker Hill Community college, and for over 30 years has run poetry groups for psychiatric patients at McLean Hospital. He has been nominated twice for a Pushcart Prize by the organization's Board of Directors, and holds an M.A. in Literature from Harvard University.
Admission is $3.00. Refreshments served.
---
CERVENA BARVA PRESS READING SERIES
WEDNESDAY APRIL 29, 7:00PM
Featuring: Julia Lisella | Lisa Sewell
Julia Lisella is the author of Always (WordTech Editions 2014) and Terrain (WordTech Editions, 2007) and Love Song Hiroshima (Finishing Line Press, 2004), a chapbook. Her poems have been widely anthologized and appear in such journals as Alaska Quarterly Review, Valparaiso, Prairie Schooner, Crab Orchard Review, VIA: Voices in Italian Americana, and on line at Antiphon, Literary Mama, Pebble Lake Review and other sites. She has received residencies from the Millay, Dorset and MacDowell Colonies for the arts and has held several grants from the Massachusetts Cultural Council. In addition to writing poetry she is a scholar of American modernism and teaches American literature and writing at Regis College.
Lisa Sewell is the author of several books, including Impossible Object, which won the 2014 Tenth Gate Prize and is forthcoming from Word Works Press. She is also co-editor,with Claudia Rankine, of American Poets in the 21st Century: The New Poetics (Wesleyan 2007) and Eleven More American Women Poets in the 21st Century: Poetics Across North America (Wesleyan 2012). New work is appearing of forthcoming in Drunken Boat, Prairie Schooner, Crab Orchard Review and Mead. She lives in Philadelphia and teaches at Villanova University.
Admission is $3.00. Refreshments served.
---
Directions & parking:
The Center for the Arts is located between Davis Square and Union Square. Parking is located behind the armory at the rear of the building. Arts at the Armory is approximately a 15 minute walk from Davis Square which is on the MTBA Red Line. You can also find us by using either the MBTA RT 88 and RT 90 bus that can be caught either at Lechmere (Green Line) or Davis Square (Red Line). Get off at the Highland Avenue and Lowell Street stop. You can also get to us from Sullivan Square (Orange Line) by using the MBTA RT 90 bus. Get off at the Highland Avenue and Benton Road stop.
Inside the Armory:
Go inside main doors and walk straight ahead about 30 feet, look for the door on the right to the stairs down to the basement. (There is an elevator just after the stairs.) Once in the basement walk through the basement lobby straight ahead about 20 feet, first door on the right is the Červená Barva Press Studio.
---
New Release February 18, 2015: some words suicidal by Stella Vinitchi Radulescu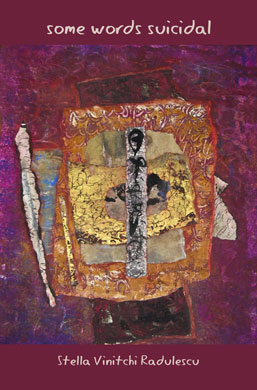 Stella Vinitchi Radulescu, Ph.D. in French Language & Literature, is the author of numerous collections of poetry published in the United States, Romania and France. She writes poetry in English, French and Romanian and her poems have appeared in Laurel Review, Asheville Poetry Review, Wallace Stevens Journal, Seneca Review, Pleiades, Rhino, Louisville Review among others, as well as in a variety of literary magazines in France, Belgium, Luxembourg, Québec and Romania. She is the winner of several International Poetry Prizes awarded for her French books, including the Prix Amélie Murat (2013) and the Grand Prix de la Francophonie (2014). A collection of her New & Selected Poems is forthcoming from Orison Books Press. At the present she lives in Chicago.
Cover Art: Icône en confidence by Michel Bénard
---
Poetry is the record of hidden things in commerce with one another, and only that mystery allows us to live. Stella Vinitchi Radulescu's poetry is an alchemy, a magic of restraint and exposure, revealing the machinations of our invisible feelings, motives, appetites and fears. That she is a master of her condensary goes without saying, for this is a consummate language shaped with remarkable skill, and the voyages that these poems take are brilliant excursions into our inner lives, secret things pushed into the subconscious, broken promises and whispered asides. I have long admired Radulescu's bilingual ability to bend sentences to her will and those constructions are filled with a cross-cultural understanding that is consistently transcendent, that builds bridges into the landscapes of our shared interior lives.
—Keith Flynn, author of Colony Collapse Disorder
Some Words Suicidal, Stella Radulescu's newest poetry collection, is all at once experientially effusive and parsimonious, and is bravely so, both on and off the page. The meditative remittance of these works reminds us just how language means. Radulescu is not afraid to insist her readers subsist on the unnamable, in the spaces between ideas. The poems here thread rather purposefully through dimensions, all the while rending artifice's will without the prudence of architecture, where "words are bees stars ants roaming / on the page / beyond understanding" into truth. Radulescu takes nothing and everything for granted, and at her behest, every word, every line, every stanza and poem reminds us we should too. And, yes, every time, with absolute devotion.
—Ralph Pennel
$17.00 | ISBN: 978-0-9861111-1-2 | 100 Pages | In Stock
---
New release February 10, 2015: Until It Does Us In by Myles Gordon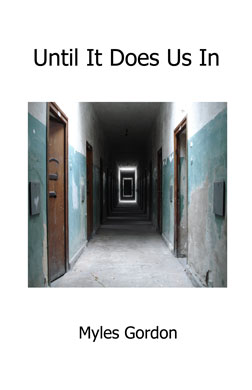 Myles Gordon's book-length book of poetry, Inside the Splintered Wood, was recently published by Tebot Bach (Huntington Beach, CA), as winner of the press's "Patricia Bibby First Book Competition." His chapbook, Recite Every Day, was published by Evening Street Press (Dublin, Ohio) in 2009, as winner of the press's "Helen Kay Chapbook Competition." He is a past winner of the Grolier Poetry Prize, and honorable mention for an AWP Intro Award – Poetry. He currently teaches English in a Massachusetts high school.
---
Praise for Until It Does Us In
Myles Gordon's ambitious and affecting sonnet sequence not only conveys – sometimes with beautiful formal understatement, other times with bitter directness – the horrors of Jewish history, but also, heartbreakingly, how those horrors infiltrate the present. In Until It Does Us In, moving sonnets about the suicide of a hip, pot-smoking, peace-sign wielding older cousin function as continuations and repercussions of what is captured in this exquisite final couplet: "the Jews of Brest Litovsk; the German gun./The shadows dwindled, thinned. Then there were none."
—Jacqueline Osherow, Author of Whitehorn
The humanity and sense of loss in Gordon's poems is so forceful and fresh, we feel like rising up and saving each other.
—Yehoshua November, Author of God's Optimism
This little book of sonnets startles and reaches the reader in ways that no other medium can. It is the naked truth, the full story, condensed in a few lines. It weaves the horror of the Holocaust through the fabric of generations, linking past atrocity to present day tragedy, laying bare all pretenses and deceptions that are attempt to disguise it.
—Dr. Dori Laub, Founder – Fortunoff Video Archive For Holocaust Testimonies, Yale University
How is it we evolve from violence? Myles Gordon asks then answers in 25 tightly controlled sonnets. Compassionate and unflinching, Until It Does Us In seeks to answer one of the most heart-wrenching of questions: How is it that someone whose family was nearly murdered out of existence ends up taking his own life?
—Catherine Sasanov, Author of Had Slaves
Myles Gordon directly confronts the afterlives of the Holocaust through this deftly woven family saga, crossing continents and centuries. Gordon maps the "DNA of tragedy," determining the difference between what we inherit and what we control, forever searching for the legacy of the Holocaust to end.
—Alyssa Pacy, Archivist – Cambridge Public Library
$7.00 | ISBN: 978-0-9861111-0-5 | 35 Pages | In Stock
---
New Release December 10, 2014: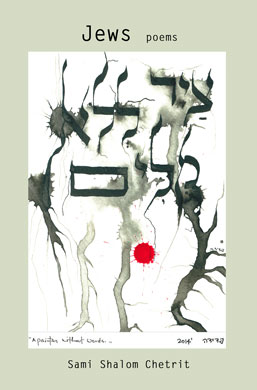 Teacher, poet, writer, filmmaker, and scholar Sami Shalom Chetrit was born in Morocco, raised in Israel, and lives in New York City. He has been writing and publishing poetry for thirty years, with five books in Hebrew: a new book, Broken Times, is due out from Bimat Kedem (2014); this was preceded by Yehudim (Jews), from Nahar Books (2008). Chetrit's Shirim BeAshdodit (Poems in Ashdodian) became a bestseller in Israel where a popular musical, based on the poems, was produced. He has published countless poems in literary magazines, periodicals, newspapers, and anthologies, as well as several performing shows with leading Israeli musicians. There is a growing body of critical work on his poetry in both Hebrew and English and a generation of younger poets and artists have been inspired by his work. He was recently included in a list of the top 40 Modern Hebrew poets. Though a selection of his work appeared in Ammiel Alcalay's Keys to the Garden, this is Chetrit's first full-length book of poetry in English.
Chetrit's novel Doll's Eye came out from Hargol Am Oved in 2007, and in English from Xlibiris in 2013. His groundbreaking study, Intra-Jewish Conflict in Israel: White Jews, Black Jews, was published by Routledge in 2011.
Producer and director of three documentary films, Chetrit's latest film, Shattered Rhymes: The Life and Poetry of Erez Bitton, depicts the renowned Moroccan born poet, an inspiration to Chetrit's generation. The film came out in January, 2014, appearing in festivals as well as broadcast on Israeli television, and is available in English. Chetrit is Associate Professor of Hebrew and Middle Eastern Studies at Queens College, CUNY, and is on the faculty of Middle East/Middle East in America Studies at The Graduate Center, CUNY. Cover Art: "A painter without words" water on canvas, 2014
by Igal Fedida

---

With unflinching courage, clarity, and wit, Sami Shalom Chetrit has gone places no contemporary Israeli Hebrew poet has dared venture. These are places in which the brutality of separatist ideology, enforced identity, militarism, and military occupation, have attempted to blot out the ethics of memory and human relations. It is in these ruins that Chetrit's rage, irony, and compassion create new ways of imagining realities we thought had reached a point of utter saturation. This collection finally allows English readers a chance to hear Chetrit's vital and inspiring voice.
—Ammiel Alcalay, professor of comparative literature Queens College and CUNY Graduate Center $17.00 | ISBN: 978-0-692-33628-1 | 100 Pages
---
ABOUT THE PRESS
ČERVENÁ BARVA PRESS was founded in April of 2005. The press solicits poetry, fiction, and plays from various writers around the world, and holds open contests regularly for its chapbooks, postcards, broadsides and full-length books. I look for work that has a strong voice, is unique, and that takes risks with language. Please see submission guidelines for current information. I encourage queries from Central and Eastern Europe.

---
---
---