About Gloria Mindock | Nothing Divine Here by Gloria Mindock | Blood Soaked Dresses by Gloria Mindock
"There is nothing to writing. All you do is sit down at a typewriter and bleed. "
~Ernest Hemingway
Červená Barva Press books
and chapbooks for sale at
The Lost Bookshelf.

Welcome to the November Newsletter. There was no newsletter in October. Instead, Bill and I put all our energy into getting chapbooks and books ready to be published. This month, 3 chapbooks and 3 full-length books will be officially released...More
---
December 10, 2013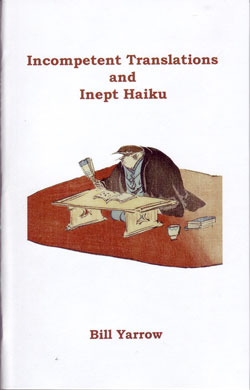 Bill Yarrow is a Professor of English at Joliet Junior College where he teaches creative writing, Shakespeare, and film. He is the author of Pointed Sentences (BlazeVOX, 2012) His work has appeared in many print and online journals including PANK, Poetry International, Thrush, DIAGRAM, Contrary, and RHINO.
---
"Incompetent Translations and Inept Haiku is a masterfully competent and original course in comparative poetics, an erudite inside joke that will make you laugh out loud. Hilarious and apt send-ups of Whitman, Rimbaud, Lermontov, Yeats, and Bishop and Yarrow's own poetic voice make this literary tour a tour de force—funny, moving, and unique."
—Larissa Shmailo, In Paran
"With brilliant wit and deadpan humor, Bill Yarrow captures our ripe imperfections and absurd beauty. This is a collection to be read over and over. Hilarious, unflinching, and right on the mark!"
—Meg Tuite, Bound by Blue
$7.00 | ISBN: 978-0-9910091-1-4 | 45 Pages | In Stock
---
December 3, 2013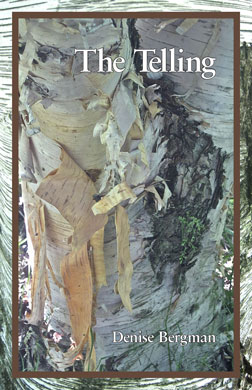 DENISE BERGMAN is the author of Seeing Annie Sullivan, poems based on the early life of Helen Keller's teacher. She conceived and edited City River of Voices, an anthology of urban poetry. Her poems have been widely published. An excerpt of her poem about a neighborhood slaughterhouse is installed as public art in Cambridge, Massachusetts.
---
Denise Bergman's second collection of poems is astonishingly original: I can't think of another work that uses something so small to such large effect. The Telling is ultimately about time and memory, art and truth, women and birth and death, and it all comes from "A sepia memory/mildeweed, perhaps, or not"-a tiny center around which Bergman's lyrical intelligence moves with haunting power and grace.
—Martha Collins
As scribe to the recounting of a few harrowing childhood hours that would shape her grandmother's life, Denise Bergman examines trauma, suppression and how the honest mind must sometimes alter truth. This, then, is no simple compassion; as the narrator bears witness to the recounting of a monumental and guilt-laden secret, Bergman searches underneath the told story. In her spare, halting lines and the wide silences between them, one senses a tender and horrified listening, and in this listening an implied counterpoint, a murmur of truths unspeakable. Every object in The Telling has a vulnerable, culpable animus. All are witnesses. Bergman's testimony acknowledges the heartbreaking necessity of amnesia.
—Frannie Lindsay
$17.00 | ISBN: 978-0-9910091-4-5 | 84 Pages | In Stock
---

CERVENA BARVA PRESS
AND THE LOST BOOKSHELF
BOOK SALE!!!
The Arts for the Armory
Basement, Room B8
191 Highland Avenue
Somerville, MA
NOVEMBER:
Saturday, November 16th 10:AM-6:00PM
Monday, November 18th 4:30PM-7:00PM
Wednesday, November 20th 4:30PM-7:00PM
Saturday, November 23rd 10:00AM-6:00PM
(Come help us decorate our tree!)

Monday, November 25th 4:30PM-7:00PM
Saturday, November 30th 10:00AM-6:00PM

DECEMBER:
Monday, December 2nd 4:30PM-7:00PM
Tuesday, December 10th 4:30PM-7:00PM
Wednesday, December 11th 4:30PM-7:00PM
Saturday, December 14th 10:00AM-6:00PM
Monday, December 16th 4:30-7:00PM
Thursday, December 19th 4:30-7:00PM
Friday, December 20th 4:30-7:00PM
Saturday, December 21th 10:AM-6:00PM
Book Sale Prices
Used poetry and fiction books $.25-$3.00 /All in excellent condition!
Cervena Barva Press books of poetry, fiction, plays, translations all on sale $10.00, chapbooks on sale for $5.00
The Lost Bookshelf Bookstore books on consignment from writers all over the country Prices range from from $3.50-$17.00
Popular used fiction: $.25-$.50
Misc. books: $.25-$10.00
Broadsides: $.50
Poetry postcards: $.25-$.50
Free poetry and fiction magazines
Buy 4 Cervena Barva Press chapbooks ($20.00), get the 5th one free!
Free Gift wrap available!
Also: Irene Koronas will be selling handmade books, and give a demonstration on how to do signature books.
---
We will also be having three Raffles where you can win free
books from Cervena Barva Press!
Buy a raffle ticket for $10.00 and win all the new chapbooks Cervena Barva Press publishes in 2014!!!
Buy a raffle ticket for $25.00 and win five new full-length books Cervena Barva Press publishes in 2014!!!
Buy a ticket for $20.00 and get into all Cervena Barva Press Readings and events for 2014!!!
Raffle ticket winners will be announced on Friday, December 20th!
Note: These sale prices are only available in the Cervena Barva Press Studio
and not on our online sites: Cervena Barva Press | The Lost Bookshelf.
---
Directions:
The Center for the Arts is located between Davis Square and Union Square. Parking is located behind the armory at the rear of the building. Arts at the Armory is approximately a 15 minute walk from Davis Square which is on the MTBA Red Line. You can also find us by using either the MBTA RT 88 and RT 90 bus that can be caught either at Lechmere (Green Line) or Davis Square (Red Line). Get off at the Highland Avenue and Lowell Street stop. You can also get to us from Sullivan Square (Orange Line) by using the MBTA RT 90 bus. Get off at the Highland Avenue and Benton Road stop.
Inside the Armory:
Go inside main doors and walk straight ahead about 30 feet, look for the door on the right to the stairs down to the basement. (There is an elevator just after the stairs.) Once in the basement walk through the basement lobby straight ahead about 20 feet, first door on the right is the Cervená Barva Press Studio.
New from Muddy River Books: Pleasure Trout by Gloria Mindock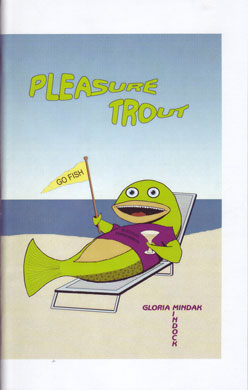 Gloria Mindock is founding editor of Cervena Barva Press, editor of the Istanbul Literary Review based in Istanbul, Turkey, and one of the USA editors for Levure Littéraire in France. She is the author of La Portile Raiului (Ars Longa Press, 2010, Romania) translated into the Romanian by Flavia Cosma, Nothing Divine Here (U Šoku Štampa, 2010, Montenegro), and Blood Soaked Dresses (Ibbetson, 2007). Gloria's poetry has been translated and published into the Romanian, Serbian, Spanish, and French.
Widely published, her work has appeared in Murmur of Voices, Vatra Veche, UNU: Revista de Cultura, and Citadela in Romania. Other literary journal publications include: Arabesques, Poesia, Phoebe, Poet Lore, Blackbox, River Styx, Bogg, Ibbetson St., WHLR, Web Del Sol, Lost in Thought, and in the anthology Hildagards Daughters (Belgium). Her flash fiction has recently been published in Thrice and Thunderclap. She has work forthcoming in Bliss.
Gloria has had nominations for the Pushcart Prize, St. Butolph Award and was awarded a fellowship from the Somerville Arts Council. She was co-founder of Theatre S & S. Press, Inc. and was one of the founding editors of the Boston Literary Review/BLuR from 1984-1994. Theatre S. received grants from the Polaroid Foundation, The Rockefeller Foundation, The Globe Foundation, NEFA, Massachusetts Cultural Council, and the Somerville Arts Council.
Gloria works as a social worker and freelances teaching workshops. She facilitates events in her Cervena Barva Press studio, located in the Center for the Arts at the Armory in Somerville, MA.
NOTE FROM THE AUTHOR
The poems in this chapbook are all mistranslations taken from poems in languages unknown to me. Sometimes a foreign word would remind me of a word in English. I wrote what I thought the poems were saying knowing that I was wrong in my interpretation. The whole purpose was to write as quickly as I could while looking at the foreign language. I mostly used poems written in Romanian, Serbian, Italian, Spanish and Polish. This is one of my favorite ways to write. This is a work of fiction. Don't try to understand what is written here. Just enjoy the nonsense.
$7.00 | 42 Pages | In Stock
---
My Father's Eyes a memoir by Mary Bonina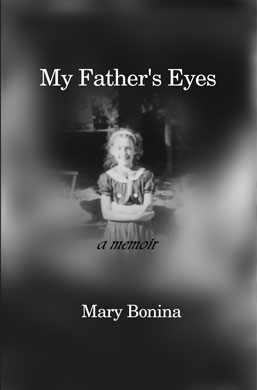 Mary Bonina has published two collections of poetry, Clear Eye Tea and Living Proof. She is also the author of Lunch in Chinatown, a chapbook of poems inspired by the experience of teaching the English language to recent immigrants in their work places. Her poetry and prose has been featured in Gulf Stream, Salamander, English Journal, Hanging Loose, and in many other journals and several anthologies, most recently in Entering the Real World: VCCA Poets on Mt. San Angelo, celebrating forty years of the Virginia Center for the Creative Arts. Commissioned by composer Paul Sayed, she wrote a suite of three poems, Grace in the Wind, and Sayed's composition for piano, cello, and soprano voice had its world premiere at the Longy School of Music of Bard College, Cambridge, Massachusetts in November of 2012. Bonina is a graduate of the M.F.A. Program for Writers at Warren Wilson College. In addition to being a Virginia Center for the Creative Arts Fellow since 2001 when she was named the finalist for the Goldfarb Fellowship in non-fiction, she is also a member of the Writers' Room of Boston, Inc. where she is working on a novel and a new collection of poetry. She lives in Cambridge, Massachusetts with her husband, poet Mark Pawlak and their son, Gianni Bonina-Pawlak.
---
ADVANCE PRAISE for MY FATHER'S EYES
"Not many pages into this gloriously moving book, a feeling begins to grow that it would have been a humbling yet exquisite experience to have sat and talked with Biagio John Bonina. What his daughter Mary Bonina has given us is a solid and lasting portrait of a man who was simple and complicated. (That is not a contradiction once you come to know him.)…America is a country of grand men and women who live on a modest scale, and no one fits that category more than he does. Once his eyes began to fail him, he lived even more for his family and its welfare and his efforts and work make him in my mind, the kind of real hero we fail to glorify anymore. So enter this book and come to know her father and his dedicated overwhelmingly loyal daughter, as well as a large stage of family members and friends who are unforgettable and insanely knowable and human."
—Edward P. Jones, author of The Known World
"Mary Bonina casts her considerable spell with exquisite sentences and unerring evocative details. She is a writer of inordinate compassion, formidable intelligence, and unflinching honesty. My Father's Eyes documents a family's coming to grips with the legacy of blindness, a daughter's unflagging allegiance to her father, and one man's heroic determination to live a life of independence and quiet dignity despite obstacles that would crush the strongest of us. The book is an inspiration. When I finished reading it, I walked around for days seeing the world through its lens. Yes, it's that good. It's that important."
—John Dufresne, author of Requiem, Mass. and No Regrets, Coyote
"Packard. Record player. Telephone party line. Fallout shelter. Holy Ghost. These and other blasts from the past make up the world of this beautiful, clear-eyed memoir that reads like a novel. It's partly the story of a girl who loved words on her way to becoming a writer. Of all the words in her universe, the most important were eyes and seeing, for this was a girl growing up with a beloved father going blind. Becoming his guide and his eyes, she becomes herself. And what a character he is! We come to know him as if we're all his children, one minute consumed with terror at the dangers he faces, and the next minute awed by his courage, and the next exasperated by his human flaws. And ultimately, we see and feel for ourselves what his daughter means when she says, "I know about love from being my father's eyes."
—Ellen Cooney, author of A Private Hotel for Gentle Ladies
$18.00 | ISBN: 978-0-9883713-8-5 | 290 Pages | In Stock
---
Some pictures from the Muddy River Books Chapbook Launch for
"Pleasure Trout"
by Gloria Mindak/Mindock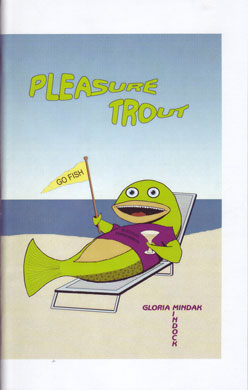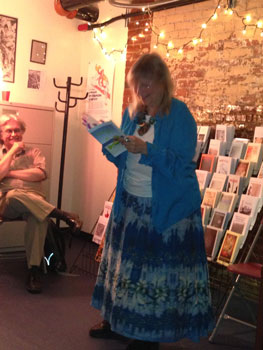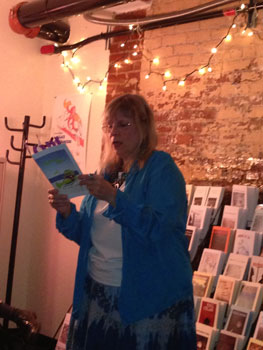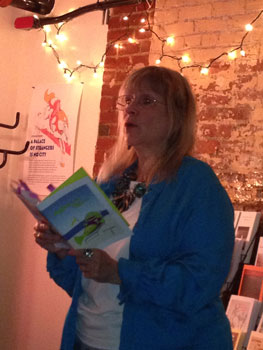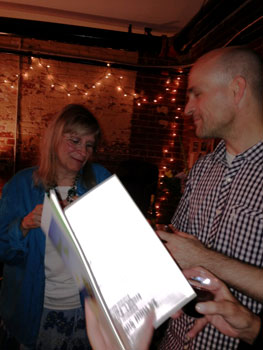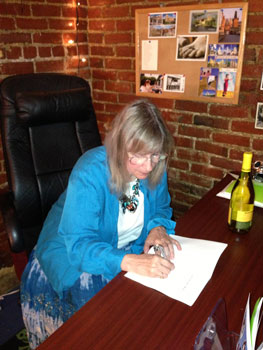 Pictures courtesy of Zvi Sesling
Editor, Muddy River Books
New Release: My Life With Blondie by Jiří Klobouk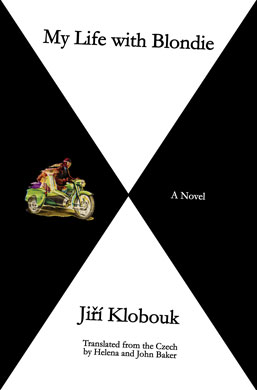 Jiří Klobouk writes fiction, radio plays, poetry and essays. He discovered jazz when he was twelve and later began to visualize the world around him through a camera lens - he worked for 20 years in television. These experiences are reflected in his writing. He created a body of work in which as one critique noted: "We could feel the rhythm and see things from unexpected angles." Many short stories have appeared in literary periodicals: Partisan Review, Chicago Review, Stories and Artful Dodge. For Winter Wolves, a story published in Mid-American Review, he was named outstanding writer in the 1985-86 The Pushcart Prize edition. His list of books includes: My Life with Blondie, Winfield, Radio Plays I, Radio Plays II, Music After Midnight, The Stair Climber, Anti-Communist Manifesto (1975), The Homecoming, JAZZ II: Parents and Third Wife. The author lives in New York City.
Translated from the Czech by Helena and John Baker
---
A fifty-year-old man, named Harley Davidson, has suffered from a vivid fantasy, a condition not as rare as it might seem: alongside reality, which he perceives accurately, he has created for himself a second, parallel world of dreams. When he was seventeen, he fell in love with Blondie he saw on a magazine cover. For the next thirty-three years all he wants is to tell her that he loves her. As time goes by it seems it will never happen, but then one day...
...thirty three years later Harley learns that Blondie (inevitably an aging starlet) is arriving in town to perform at a local bar. She has reserved a room in the rundown hotel where Harley works as a receptionist. Finally, he is convinced his dream will come true.
In this novel, we become acquainted with Harley's entire life - from childhood, through the demise of two marriages. We follow him on his journey to Austria, Portugal, Germany and Vietnam. It is a story of a human being who, inspired by the power of love, keeps his spirit intact against all odds and circumstances.
$18.00 | ISBN: 978-0-9883713-6-1 | 284 Pages | In Stock
---
Gloria Mindock interviewed by Rodica Draghincescu
in the new issue of Levure Litt&eacuteraire.
Please check it out.
There are many photos of Červená Barva Press authors included.
The interview is also translated into the French by Cécile Oumhani.
http://levurelitteraire.com/gloria-mindock-2/
ABOUT THE PRESS
ČERVENÁ BARVA PRESS was founded in April of 2005. The press solicits poetry, fiction, and plays from various writers around the world, and holds open contests regularly for its chapbooks, postcards, broadsides and full-length books. I look for work that has a strong voice, is unique, and that takes risks with language. Please see submission guidelines for current information. I encourage queries from Central and Eastern Europe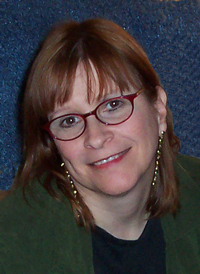 Gloria Mindock is editor and publisher of Červená Barva Press. In 2007, she took over as editor of the Istanbul Literary Review, an online journal based in Turkey. In 2010, she co-founded an experimental journal, X Peri, with Irene Koronas.
She is the author of two chapbooks, Doppelganger (S. Press), Oh Angel (U Šoku Štampa) and is the author of three books, Blood Soaked Dresses (Ibbetson St. Press, 2007), Nothing Divine Here (U Šoku Štampa, 2010), and La Portile Raiului (Ars Longa Press, Romania, 2010), translated into the Romanian by Flavia Cosma.
Gloria has been published in numerous journals including River Styx, Phoebe, Poet Lore, Blackbox, Ibbetson St., WHLR, Poesia, Arabesques, and Bogg. In Romania, her poems can be found in UNU: Revistă de Cultură, Gând Românesc, Citadela and the anthology Murmur of Voices (Cogito Press) with translation by Flavia Cosma. Other anthologies include: Bagel With the Bards No.1 and No. 2, WHLR Anthology # 1, and City Lights.
Recently, she was interviewed by Luis R. Calvo and Flavia Cosma in the literary magazine, Generación Abierta (Buenos Aires, Argentina). The interview was translated into Spanish by Flavia Cosma.
Gloria has been nominated for a Pushcart Prize, St. Botolph Award and was awarded a fellowship from the Somerville Arts Council.
From 1984-1994, she edited the Boston Literary Review/BLuR and was co-founder of Theatre S & S. Press, Inc. Theatre S. received grants from the Polaroid Foundation, The Rockefeller Foundation, The Globe Foundation, New England for the Arts, Massachusetts Cultural Council, and the Somerville Arts Council.
With an extensive background in theatre, Gloria has written and performed numerous performance pieces including BIG BOMB BUICKS, WHERE DID ALL THOSE BIRDS AND DOGS COME FROM?, I WISH FRANCISCO FRANCO WOULD LOVE ME, and SKIN CELLS, MAGGOTS, AND OTHER POINTS OF INTEREST. Her poetry collection called Doppelganger was a text of a theatre piece of the same name performed by THEATRE S. A review by STAGES stated she took great liberties with Poe and "captured the romantic desperation of "William Wilson," a tale of self-destructive double-identity."
Gloria has performed, acted, composed music, and sang in the theatre. Her newest performance piece is called WALKING IN El SALVADOR. Gloria works as a Social Worker and freelances editing manuscripts and conducting workshops for writers.
Gloria Mindock's Website is currently under construction.
Nothing Divine Here by Gloria Mindock
U Šoku Štampa Press, 2010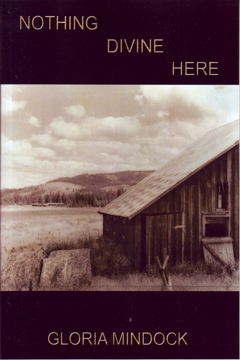 Gloria Mindock is the author of the forthcoming book, La Porile Raiului (Ars Longa Press, 2010, Romania) and Blood Soaked Dresses (Ibbetson Street Press, 2007). She is editor of Cervena Barva Press and the Istanbul Literature Review, an online journal based in Istanbul, Turkey. She has had numerous publications including Poet Lore, River Styx, Phoebe, Blackbox, Poesia, Bogg, Ibbetson, WHLR, UNU: Revista de Cultura, Citadela, Aurora, and Arabesques. She has been nominated for a Pushcart Prize, St. Botolph Award, and was awarded a fellowship from the Massachusetts Cultural Council distributed by the Somerville Arts Council.
---
From the Preface
Passionate and rebellious, Gloria Mindock's poetry jumps forcefully from the page, grabs the reader by the collar of his coat and holds and hangs on to his/her attention.
In unison with the poet's heart, the nature of things is in big turmoil here, forever searching for the elusive Divine Harmony, the only force capable of rearranging the world into one of love and understanding.
In a perpetual state of sadness and grief, these poems descend to the very core of the raw discourse of the soul, devoid of artifice and pose. The stark simplicity of their statement disarms us and leaves us vulnerable in front of the bitter reality of life.
—Flavia Cosma, author of seventeen books of poetry, a novel, a travel memoir, and four books for children
The stunning thing about Mindock's work is its overwhelming sense of the real world in real time. It's "poetic" in its own way, well-crafted, agile, nicely balanced, but in terms of content, you move into Mindock's world and you're suddenly in a basic, essential reality that hardly anyone in the poetry world touches: "I see your skull veiled by a cloud/Eyelids sunk/Hands pressed on knees/Heart gone/A sight of secrets//I think living is brave/Death is a release/The dog knows -- heaven is nothing but a frill." ("Dog Dance," p.41). An interesting mixture of existential toughness crowned by an ultimate sense of final nothingness.
It's interesting how Mindock's world-view combines a dispairing sense of expanding out into the horrific Now with a vision of everything eventually dissolving into nothingness: "Living on this earth is/one big nightmare.,/This landscape frightens me./Too much death./Think about it.//I refuse to fall short of detail so/ here it is: Death of emotion/Death of love/Death of skin...//I'm going away to where I really belong./To me, this is uplifting." ("Aftermath," p.63).
Very few style-games here. This is poetry as a minimalist Declaration of Finality. And the very fact that Mindock doesn't play style-games makes her vision a thousand times more effective/powerful than the word-game players who turn poetry into a kind of syntactical basketball.
—Hugh Fox
In Nothing Divine Here, Mindock invokes a resurrection, the power of love to spring eternal from the hurt we all know. She looks at the personal and the political, that haunting polarity, and weaves a gentle but brave hopefulness between them.
—Afaa Michael Weaver, Simmons College
Gloria Mindock is a fearless poet. She gets right in the face, in the very nostril of death. She confronts her past lovers, her dreams, dashed or otherwise, not with cool detachment, but with a visceral lyrical and emotional engagement. She has made her pain into high art, into the high holy. Mindock, is a force to be reckoned with, so watch your back!
—Doug Holder, Arts Editor The Somerville News, Founder Ibbetson Street Press
---
Review by Michael Parker at Unlikely Stories: http://www.unlikelystories.org/blog/
$15.00 | ISBN: 978-0-578-04760-7 | 87 Pages | In Stock
Blood Soaked Dresses by Gloria Mindock
Ibbetson Street Press, 2007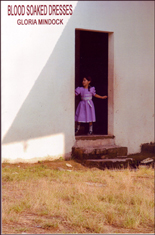 In her fascinating poem cycle, Gloria Mindock jolts back into memory the roots of El Salvador's present day violence. Mindock coaxes to the page the voices of the dead who lie, less in peace, than in restless obsession with the atrocities they suffered. She brings forth as well the voices of the living who seem startled to find that they died somewhere between the horrors they witnessed and the grave they have yet to lie down in. Blood Soaked Dresses is a beautiful, harrowing first book.
--Catherine Sasanov
Also available at Grolier Poetry Bookstore in Cambridge, MA., and can be ordered online at: Amazon, Barnes and Nobles, and Powells.
For signed copies: order directly from the author at: P.O. Box 440357, W. Somerville, MA 02144-3222 ($13.50 plus $3.00 S/H)
---
"El Salvador, 1983" was translated into Serbian by Berislav Blagojevic:
http://hiperboreja.blogspot.com/2011/05/el-salvador-1983-glorija-mindok.html
Berislav Blagojevic's Blog:
http://berislavblagojevic.wordpress.com/2011/05/17/el-salvador-1983/
To read reviews go to:
Boston Globe review by Ellen Steinbaum
Boston Area Small Press and Poetry Scene Reviews:
http://dougholder.blogspot.com/search?q=lo+gallucio
http://dougholder.blogspot.com/search?q=irene+koronas