Half my life is an act of revision.
-John Irving
---

Here we go: The next Read America Read Project is Saturday, July 29th.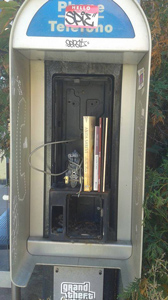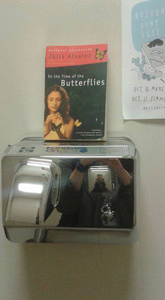 Leave a book for someone to take anywhere you want. This time, ask two people you know to do this also. This way the project will grow each month. I would like a book marker to go in every book so people know where they are coming from. Please e-mail me at the following e-mail address and I will send you an e-mail back with the book marker for you to print out and cut. Thank you for being a part of this project. Lets make July 29th great! Send me photos too. I have a list of names of who participated and as this grows, keep letting me know you are doing this. Thanks a zillion. You all rock. Lets get America reading!!!!
e-mail: gloria@read-america-read.org
Thanks so much,
Gloria

---
Released July 11, 2017: Ruth Chad is a psychologist who works in the Boston area. Her poems have appeared in Montreal Poems, Lyrical Somerville, Ibbetson Street, The Bagel Bard Anthology, The Aurorean, Constellations and The Psychoanalytic Couple and Family Institute of New England, Connection, December 2015. Ruth grew up in Montreal, Quebec and now resides in Newton Highlands, MA. with her husband Mark Friedman.

---

"Ruth Chad is a poet of whispered intimacies, of living and of dying, of laughter and of sorrow, of the natural world and the metaphysical beyond. She writes as both observer and participant in the ordinary and extraordinary dramas of our existence. Her portraits of her family and especially of her dying father are poignant reflections of experience like our own. There is a tenderness in all of her writing as her short stanzas tumble out into our consciousness to demonstrate and to remind us of our human condition and the contexts within which we live. Hers is a sensitivity to the world about her as she answers the question posed to a spider in her poem 'The Children Have Grown.' She asks the spider to teach her to spin. She has, in fact, spun a web of poems full of insight, fine writing and intimacy."
-Philip E. Burnham, Jr., Winner of the Loft Poetry Prize "There is both deep sadness and sweetness in Ruth Chad's meditative, moving, imagistic poetry. The sadness comes from loss-lost youth, the change of seasons, children moving away, a parent dying-but that loss breeds a deeper appreciation of life's sweetness, often symbolized by affecting natural imagery. I can't imagine anyone reading these poems without feeling more alive."
-Lawrence Kessenich $7.00 | 39 Pages | In Stock
---
Released April, 2017: Susan Donnelly's latest publication is the chapbook Sweet Gooseberries from Every Other Thursday Press. She is the author of three full collections: Eve Names the Animals (Northeastern University Press), Transit and Capture the Flag (Iris Press), and three other chapbooks. Her poems have appeared in The New Yorker, The Atlantic Monthly, Poetry and many journals, anthologies and textbooks in the U.S. and abroad, as well as on websites, in academic courses, and on blogs. They have also been featured several times on Garrison Keillor's The Writers Almanac. A frequent reader of her poetry in the Boston area and beyond, Susan lives, writes, and offers poetry classes and consultations in Arlington, Massachusetts.

---

One writer's experiences finding a path in racially divided America. "The heart opens/ in such unlikely places" writes Susan Donnelly and her poems give us what she sees and understands in those moments, offering us a way to grasp the world in which the heart might stay open. These are poems to be shared across a table, to knit us together, to face us toward the truth of our common life. This is, as Roque Dalton suggested, "Poetry like bread." Wine, too. What a sublime and nourishing book of poems.
-Richard Hoffman, author of Gold Star Road and Emblem $7.00 | 27 Pages | In Stock
---
Released April, 2017: Michael C. Keith is the author/coauthor of 30 book volumes and dozens of articles on the subject of radio and broadcast studies. In addition to his non-fiction titles, Keith has published over a dozen creative works, including an acclaimed memoir: The Next Better Place-a young adult novel: Life is Falling Sideways-and 12 short story collections: most recently Perspective Drifts Like a Log on a River. His fiction has been nominated for several awards, among them the Pen/O. Henry Award, the Pushcart Prize, the National Indie Excellence Award, and the International Book Award. "Michael Keith is doing his part to keep the short story alive in this world of novel, novel, novel... Let us hope he keeps those original stories coming."
-Brad Watson, author Miss Jane "The characters in Slow Transit transport you to a universe of unfulfilled desires, doubts, and dreams made all the more terrifying by the author's keen sense of the dramas that make life worth living. Highly recommended."
-Ed Hamilton, author The Chintz Age "Keith's output and beautiful prose continue to rise."
-Adam Johnson, author Fortune Smiles $18.00 | ISBN: 978-0-9984253-6-8 | 226 Pages
---
Released December 2, 2016: Dennis Daly lives in Salem, Massachusetts with his wife Joanne. They have four adult children. Daly graduated from Boston College and has an MA in English Literature from Northeastern University. He has published three books of poetry: The Custom House (Ibbetson Street Press, 2012), Sophocles' Ajax, a Modern Translation (Wilderness House Press, 2012) and Night Walking with Nathaniel (Dos Madres Press, 2014). Daly's Sophocles' Ajax was subsequently performed at Skidmore College in a production sponsored by that college's Classics Department. Among other jobs Daly has worked as a Union Leader of a 9000 member industrial local, and as a city department head. He has traveled widely in Central Asia. Visit his blog at dennisfdaly.blogspot.com.

---

"Tulip fields blaze the face of my soul's fire?." So begins one of the twenty-one ghazals in Dennis Daly's elegant translation of the work of the fifteenth-century poet, Alisher Navoiy. The fire that burns through these poems is complemented by stunning illustrations from the era chosen with care by the translator that set off their own quiet conflagrations. In both illumination and interpretation, Daly's skill as wordsmith and designer is coruscating. We are indebted to him for introducing us to this poet and his passion.
-Tom Daley, author of House You Cannot Reach: Poems in the Voice of My Mother and other Poems Dark-eyed ones come, revealing their inner selves. Alisher Navoiy, or Nizam-al-Din 'Ali-Shir, a fifteenth century poet, mystic and artist, is reawakened in Daly's sublime translations. True to their spirit yet infused with a modern idiom, these ghazals tremble on the tongue, sparkle on the sheaf. A body in flames fires a path through the wilderness, a pinch of skin reminds how close we remain. Here at the source, a cloud hovers. Delectable, delicate, dangerous ... finally, a denouement.
-Marc Vincenz, author of Becoming the Sound of Bees $18.00 | ISBN: 978-0-9966894-6-5 | 62 Pages
---
Released December 2, 2016: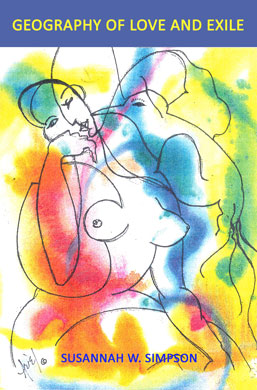 Susannah spent much of her childhood in Kabul, Afghanistan and spoke Farsi as a child. She has been a waitress, a founding member of the Ad Hoc Players, learned to wield a grease gun at at an auto repair garage, worked on locked psychiatric wards and as a Hospice nurse held the hands of the dying. She is the Expressive Writing Specialist at a residential treatment center in West Palm Beach,FL.
In Geography of Love and Exile, Susannah Simpson explores the deepest of human desires: to belong to this world. Through language translucent with longing, she introduces us to her many worlds. We walk with her through the bazaars of Kabul, experience the sensual pleasure of s'mores over a campfire in upstate New York, witness the red-shouldered hawk's shadow "looping across canal water" in Florida. All the while, Simpson's inner landscape-of loss, loneliness, love-accompanies us along the way. To read this remarkable collection is to explore how the places in our lives shape who we are-and sometimes, if we are fortunate, help us to feel a little less alone.
-Mary Reynolds Thompson, author of Embrace Your Inner Wild and Reclaiming the Wild Soul
I couldn't read Geography of Love and Exile without thinking of Zora Neale Hurston's line-"Ships at a distance have every man's wish aboard." Or, I would add, even ships at anchorage, ships moored to the quay, temporarily in port, poised to continue a voyage, contain our yearning, our restlessness, our hunger for both memory and renewal, for unchartered distance and unrelenting intimacy. This, then, is the spirit and the soul of Susannah Simpson's powerful work, each poem a vessel of a journey taken, lost, interrupted, unfinished, redeemed.
-Bob Shaccochis, author of Swimming in the Volcano; The Immaculate Invasion; The Next New World; Domesticity, and The Woman Who Lost Her Soul
$17.00 | ISBN: 978-0-9981027-2-6 | 67 Pages
---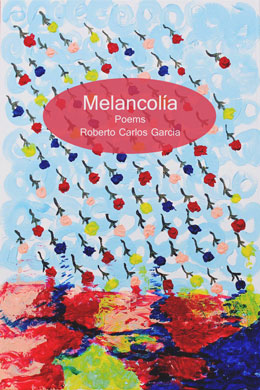 Roberto Carlos Garcia's chapbook amores gitano (gypsy loves) was published by Červená Barva Press in 2013. His poems and prose have appeared or are forthcoming in Public Pool, Stillwater Review, Gawker, Barrelhouse, Tuesday; An Art Project, The Acentos Review, Lunch Ticket, Bold As Love Magazine, Entropy, PLUCK!: The Journal of Affrilachian Arts & Culture, The Rumpus, 5 AM, Wilderness House, Connotation Press-An Online Artifact, Poets/Artists, Levure Litteraire, and others. Roberto also works with The Dodge Poetry Foundation's poetry in the classroom program. He is the founder of Get Fresh Books LLC: a cooperative press. Melancolía is his first book.
A native New Yorker, Roberto holds an MFA in Poetry and Poetry in Translation from Drew University, and is an Instructor of English at Union County College. His website is www.robertocarlosgarcia.tumblr.com.
---
Agitations both tender and muscular simmer inside these poems. A sadness that's palpable and physical haunts this poet; so does rage at the power-mongers' forces that keep children hungry, that fester poverty in terrifying mutations. Poet of engagement, Garcia speaks to the moon, to his sister, to the seasons and the garden, to his body a vessel: "these hands like a chunk of asteroid-full of taking & giving." This book offers us a photo-real blueprint of one man's life-space, an elegant blues-print of one man's heart, with direct utterance and lavish music.
-Judith Vollmer, Vollmer is the author of five full-length books of poetry, including The Apollonia Poems, forthcoming in 2017 as winner of the University of Wisconsin Press Four Lakes Poetry Prize.
Roberto Carlos García is, it seems to me, poet-kin of both Lorca and Neruda, but also things like rain, wind, the color yellow and the color green. In Melancolía we have a collection of gorgeously quiet poems rendered by intellect and the dream where lyricism is born out of the dusky space between mystery and the everyday. Here is a breathtaking archive of an imagination at work, a body made up of effort and world. See: "My friends I am not above you // I can hear the song of reckoning in the rose thorns" and "In my mouth Melancolía is an orchard, /a yellowing day & bluing night, // In my ribcage Melancolía is an ecstatic lilt /made of pearls, my heart-wet sand, /pungent as dogwoods."
-Aracelis Girmay is the author of three collections of poetry: The Black Maria (BOA Editions, 2016); Kingdom Animalia (BOA Editions, 2011), and Teeth (Curbstone Press, 2007). She is a Cave Canem fellow and teaches at Hampshire College and in the Drew University MFA program.
In these sensuous poems everything is up for inspection and interrogation, including the speaker himself. Here are echoes of Lorca and Neruda, their depth and power, but in a voice entirely the poet's own. Roberto Carlos Garcia's poems take beauty as a gift, and also as a sometimes foil against capitalism and the numbness of the suburban life we are supposed to desire. "& what is poetry if not what we need?" We need poems like these, with their living language and their vision of where we are and where poetry, ecstatic and elegiac, can take us.
-Anne Marie Macari, author of Red Deer, (Persea, 2015)
These poems ache and plead and yearn, and never forget song. Never forget song.
-Ross Gay is the author of the National Book Award finalist Catalog of Unabashed Gratitude (University of Pittsburgh Press, 2015), Bringing The Shovel Down (University of Pittsburgh Press, 2011), Against Which (Cavan Kerry Press, 2006). He is an Associate Professor at Indiana University and a Cave Canem Fellow.
$17.00 | ISBN: 978-0-9981027-1-9 | 51 Pages
---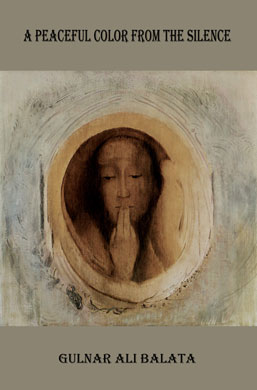 Gulnar Ali Balata is a Kurdish American poet, novelist, short-story writer, teacher, and translator. She was born in Kurdistan in 1974. Gulnar is the author of six books, three books of poems in the Kurdish language, Luna and Twelve Months (2006), Song of the Sad Ruins (2008), and A Breath from Letters of Borders Dream (2012) published in Duhok, Kurdistan. My Soul Still a Virgin is a collection of translated poems from Kurdish and Arabic to English by the author in 2010. My Poems Weep to the Seagulls (2014), is a book of poems published in Arabic, in Kurdistan. Kurdonya, a novel written in the Arabic language (2015), was published in Syria.
Gulnar has been published in numerous literary journals, websites and anthologies in Kurdish and Arabic languages, which are her first and second languages. Her work has been translated into many languages, and has been published in newspapers and magazines, in Kurdish and extensively on the internet.
She was a teacher in Kurdistan and taught English for three years before she left home in 1996. Gulnar received an Associate's degree in Art from Bunker Hill Community College in 2009.
She has participated in several poetry festivals within the Kurdish Region, and also abroad, in Turkey and Europe. From her outstanding cooperation, and successful writing, she has received awards from her work, and has been listed as one of the top Kurdish Women Voices in modern Kurdish poetry.
---
Gulnar Ali Balata's fourth volume of poetry, A Peaceful Color From The Silence, is an intimate gift by a mature poet infused with love for her tattered homeland of Iraqi Kurdistan. Her pen ripples with sparkling rivers and her expectant heart wrings with sadness as she infuses her poems in shooting stars and sweet dew, as "tears braid Fate's threads... shoulder/ the coffin of [her] childhood." The poet is "a weaned child," an "immigrant girl," a "lover," and "the melody for the executed." When "in exile... beyond the ocean... the coffins write [her] lines." This poet insists on the possibility of a "new page from a new sorrow/with a happy heart/ Make your name in my peace/symbol of a gorgeous love's spring." We take this journey with Balata and arrive strangely hopeful, crying tears of love for the resilience of the human spirit.
-Molly Lynn Watt, On Wings of Song and Shadow People
$17.00 | ISBN: 978-0-9966894-5-8 | 73 Pages
---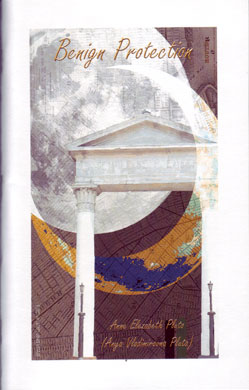 Anne Elezabeth Pluto is Professor of Literature and Theatre at Lesley University in Cambridge, MA where she is the co-founder and artistic director of the Oxford Street Players. She was a member of the Boston small press scene in the late 1980s and started Commonthought Magazine at Lesley 24 years ago. Her chapbook, The Frog Princess, was published by White Pine Press. She has been a participant at the Bread Loaf Writers' Conference in 2005 and 2006. Her ebook, Lubbok Electric, was published by Argotist ebooks in 2012. Her latest work appears in, The Buffalo Evening News, Unlikely Stories: Episode IV, Mat Hat Lit, nycBigCityLit, and Pirene's Fountain.
Cover Artist:
Bryson Dean-Gauthier has been an artist since childhood, and as an adult has worked in the fields of graphic design, corporate communications, television and education. She has been a graphic design teacher for 15 years, currently with the Art Institute of Pittsburgh Online Division, and is also an instructional design consultant at New England Institute of Technology in Rhode Island. Bryson's current creative work explores photography, digital imaging and mixed media, and takes inspiration from the intersections of fine art, design, mystery, spirit, the natural world and technology.
---
Benign Protection is a ripe and vivid collection of 32 poems fraught with multi-generational hauntings. "Each breath is a prelude," as Pluto "gnaws through me to my bone." The intricacy of her language is rich on the tongue. Pluto is meant to be read aloud. Resonant and unforgettable.
-Meg Tuite, author of Bare Bulbs Swinging, Artistically Declined Press (2014)
Anne Pluto is one of the finest poets I know. I highly recommend Benign Protection.
-Kay Kinghammer, author, The Wenachee River Anthology, Melinda Cochrane International (2014), Inside the Circus, Loyal Stone Press (2013)
From the opening poem, "The River Styx", in Anne Elezabeth Pluto's Benign Protection, we are led into a sphere of grief artfully rendered by Pluto's deft hand. There are poems of domesticity that are welcome relief, but the breathing room is small. Grief is Pluto's handmaiden and we are enriched by such an exquisite companionship in this finely-wrought volume.
-Clare L. Martin, editor, MockingHeart Review. Author, Seek The Holy Dark, Yellow Flag Press (2017), Eating the Heart First, Press 53, (2012)
$7.00 | ISBN: 978-0-9981027-0-2 | 55 Pages
---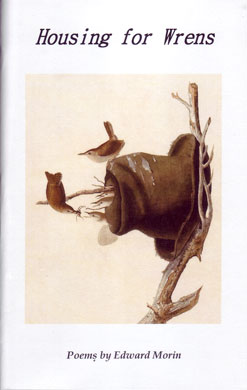 Edward Morin was born in Chicago and, while growing up, spent summers in the Upper Peninsula of Michigan. He has graduate degrees in English from The University of Chicago and Loyola University (Chicago) and has taught at seven Midwestern colleges and universities, including The University of Cincinnati, Wayne State University, and The University of Michigan.
His previous titles include Labor Day at Walden Pond (poems), The Dust of Our City (poems), and Transportation: Hot Tunes and Blues from Motor City (recorded songs). He is editor and co-translator of an anthology, The Red Azalea: Chinese Poetry since the Cultural Revolution (University of Hawaii Press). He has co-edited the anthology, Before There Is Nowhere to Stand: Palestine/Israel: Poets Respond to the Struggle (Lost Horse Press, 2012).
He has won prizes in nine national poetry contests and has had poems in Hudson Review, Prairie Schooner, River Styx, Poetry Northwest and many other magazines. His co-translations of Chinese, Arabic, and Greek poetry have appeared in Iowa Review, New Letters, Hayden's Ferry Review, and Banipal: Magazine of Modern Arab Literature. His articles and reviews have been published in The Georgia Review, Michigan Quarterly Review, and The Detroit News.
The author has worked as a writer for a few corporations. He has acted and sung in productions of several regional theatre and opera companies. He co-hosts The Crazy Wisdom Poetry Series in Ann Arbor, Michigan, and is editor of Peninsula Poets, the journal of the Poetry Society of Michigan. He lives with his wife in Ann Arbor.
---
Edward Morin has assembled lyrics and narratives touching on subjects you and I like to read about. The exquisite title poem prepares us for engagements with blue jays, bank swallows, wood thrushes—and also the pleasures of singing, fishing, even of aging. The language is to be savored and the hard-won wisdom taken to heart.
-Laurence Goldstein, author of Poetry Los Angeles: Reading the Essential Poems of the City
The poet uses eyes, "the most spiritual of the senses," and ears—"this recluse trills its two voice boxes / like Pan's double flute"—to present reflective narratives of the world in and around us, in backyards, at workplaces. Witnessing compulsions and hardships of contemporary life, Morin evinces winged sensibilities and deep-rooted compassion. His praise of a fellow poet ("Poetry Man") could apply to his own poems' "fire smoldering in the belly" rising "to enchant the heart and brain."
-Lyn Coffin, poet, playwright, fiction writer, and translator
Some of my favorite contemporary poems are in earlier books by Ed Morin, and this fresh chapbook offers several more, especially the family and love poems, poems of conscience and responses to the violence of needless war and domestic crimes. The poems have remarkable range in portraying a holdup, which almost cost his life, and his avocation as an actor and professor. This collection is a distinguished addition to the Cervena Barva Series. I hope it inspires a longer Collected Poems, for this poet deserves honors and attention.
-David Ray, author of 20 books including Music of Time: New and Selected Poems
$7.00 | ISBN: 978-0-9966894-7-2 | 44 Pages
---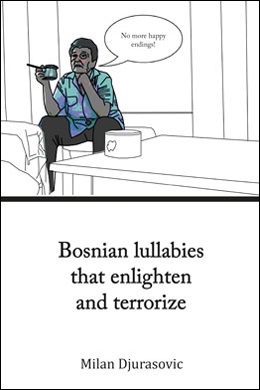 Milan Djurasovic is a Bosnian Serb from Mostar, the descendant of delightful peasants and modest working-class stock. He lives in northern California, where he works as a paraeducator. No More Happy Endings is his first collection of poems and short stories.
"The bedtime stories of my grandmother, Baba Jela, changed after the Bosnian civil war. Before the shooting began, her stories were ordinary, positive, life-affirming, with a clever hero or good-natured idiot overcoming challenges and a greedy foe soon reduced to a pitiful scrub. At the end, the world would turn out rosy and just, and taking part in it made sense. But after a war of nearly 100,000 deaths, millions of displaced bodies and souls, and decay peering out of every crevice, such propriety seemed unnatural. So Baba Jela decided to get rid of it. While other elderly men and woman decided to end their own lives after realizing that nothing would ever again be the way it was before the war, Baba turned her stories and lullabies dark and horrifying, her own way of refusing to play along with uncontrollable circumstances."
Cover Design: Aleksandra Djurasovic
$12.00 | ISBN: 978-0-9966894-8-9 | 30 Pages
---
ABOUT THE PRESS
ČERVENÁ BARVA PRESS was founded in April of 2005. The press solicits poetry, fiction, and plays from various writers around the world, and holds open contests regularly for its chapbooks, postcards, broadsides and full-length books. I look for work that has a strong voice, is unique, and that takes risks with language. Please see submission guidelines for current information. I encourage queries from Central and Eastern Europe.