July, 2005 Aug. 2005 Sept. 2005 Oct. 2005 Nov. 2005 Dec. 2005 Jan. 2006 Feb. 2006 Mar. 2006 Apr. 2006 May 2006
---
ČERVENÁ BARVA PRESS NEWSLETTER
Gloria Mindock, Editor Issue No. 12 June, 2006
---
---
POETRY READINGS
---
THEATRE
---
Welcome to the June Newsletter. Enjoy the interviews featured this month by Rane Arroyo and Ed Miller.
Ed Miller is the winner of the Červená Barva Press Poetry Chapbook Prize in 2005 for his winning manuscript, The Whole Enchilada. His chapbook will be available this month for purchase in the bookstore.
The Lost Bookshelf information is given for all writers and publishers who are interested.
The Short Story Chapbook Prize still continues.
Check the submissions page for guidelines.
The judge for this contest is Dorthy Freudenthal.
Červená Barva Press announces the start of its own reading series.
It will be starting this summer. More details in July.
Mary Bonina is co-coordinator of the series.
Červená Barva Press is giving another reading hosted by Stone Soup. Details in the readings section of this newsletter.
I just had two poems published in BLACKBOX. Please check them out. Scroll down to Spring Collisions, 2006. The poems are White Sheet and El Mozote. Also, spend time and read the other work published, it is great!!!!! Bill Austin does a wonderful job with this on-line magazine. http://www.williamjamesaustin.com/blackbox.html

---
Interviews with Etkin Getir and Mary Bonina
New chapbooks available for purchase in the bookstore by Ian Randall Wilson, Susan Tepper, and George Held.

---
Send your chapbooks and full-length books of poetry, fiction, non-fiction, memoirs, and plays to sell at The Lost Bookshelf, a division of Červená Barva Press.
You must send 3-5 copies of your books to start with. Červená Barva Press will take 30% from each book sale. The rest of the profit is paid to the author. All books must be in excellent condition or they will be returned. No textbooks, romance books, or books of explicit content will be accepted.
Why am I starting this bookstore aside from Červená Barva Press? I want to provide a bookstore especially for writers to provide an outlet to sell their books. The internet will be a great way to provide this easily and efficiently. Besides the author making money, the profit from The Lost Bookshelf will be another way to help Červená Barva Press thrive. On the link provided, please fill out the form. It must be sent with the books you send. Books must be packed well. Any books arriving damaged, will be returned.
The Lost Bookshelf will also have a used book section where the books will be sold very cheaply. This will cover many types of books. To me, buying used books at most stores are too high. This will be a great part of the store to buy used books from .50 to 4.00. Never any higher! The used section of the bookstore will be constantly changing. It's a place to check often to get good deals. For anymore info or questions, contact: editor@cervenabarvapress.com
Please put The Lost Bookstore in the subject line! The store will open in September or sooner. Send books to: Červená Barva Press, Gloria Mindock, P.O. Box 440357, W. Somerville, MA 02144-3222

---
Denis Emorine has a chapbook "Side by side" available at www.foothillspublishing.com ( N.Y. Kanona)
His other book (in French) is forthcoming in June :"A la croisée des signes", (Editions du Soleil Natal). This is a short essay about literature, writing, life and death.
Don Moyer has a poetry chapbook published by Moon Pie Press in Maine. It is a collection of poems based on Grimm's Fairy Tales. The e-mail address for Moon Pie Press is: moonpiepress.com The book is available through their web site.
Way, Way Off the Road. The Memoirs of the Invisible Man. Hugh Fox. Edited by S.R. Glines. $15.
( Ibbetson Street Press 25 School St. Somerville, Mass. 02143)
http://lulu.com
http://ibbetsonpress.com

---
McIntyre & Moore Booksellers hosts Freedom and Determinism: What's the Problem? June's topic of the Davis Square Philosophy Café moderated by Tom Clark
June 20, 7:30-9:30 pm
(Somerville, MA) McIntyre & Moore Booksellers hosts "Freedom and Determinism: What's the Problem?": June's topic at the Davis Square Philosophy Café, moderated by Tom Clark, on June 20, 7:30-9:30 pm at McIntyre & Moore Booksellers, 255 Elm St. in Davis Square, Somerville, near the Red Line. Free and open to all; wheelchair accessible. 15% book discount* for all those attending [*discount available for day of event only]. For information call McIntyre & Moore Booksellers (617) 629-4840 or log onto www.mcintyreandmoore.com.
McIntyre and Moore Booksellers, in conjunction with the Center for Naturalism, continues year 3 of its discussion group series, the Davis Square Philosophy Café, held each month on the third Tuesday. (**) The Philosophy Café is a philosophy discussion group modeled on philosophy cafés underway in other cities in Europe and the US. The goal is to present occasions for informal, relaxed philosophical discussion on topics of mutual interest to participants. No particular expertise is required to participate, only a desire to explore philosophy and its real world applications. [** Take note that the Philosophy Café will not be held in July and August, but will resume in September on Tuesday, September 19th.]
June's topic, "Freedom and Determinism: What's the Problem?," will focus on the following: Some suppose that to be truly free and responsible, human beings must not be completely determined in their choices – we originate our actions independently of internal and external causes in some crucial respect. Others say that such "contra-causal" free will is illusory and impossible, and that to be held morally responsible we only need the freedom of acting consciously and voluntarily, even if our wills are determined. Who's right, and what hinges on this debate? If the will isn't determined, what explains it? If it is, how might this affect our notions of credit, blame, praise and punishment?
(Background of the moderator)
Tom Clark is director of the Boston-based Center for Naturalism. He writes on science, naturalism, free will, consciousness, addiction and other topics, and maintains an extensive website on philosophical and applied naturalism, Naturalism.Org (Google #1 searching on "naturalism"). As moderator of the Philosophy Café, he brings an engaging interest in philosophy and its real world applications, and the ability to involve participants of varied backgrounds in animated, productive, and fair discussion.
McIntyre & Moore Booksellers
www.mcintyreandmoore.com
On the Red Line, in the heart of Davis Square
Greater Boston's best source for scholarly used books
Open for browsing 7 days a week until 11 pm
---
FINE ARTS WORK CENTER in Provincetown
Spring/Summer 2006 Readings & Events
All events are open to the public for a $5 suggested donation and held at 8pm in the Stanley Kunitz Common Room at 24 Pearl Street unless otherwise noted.
EXHIBIT: FAWC Former Fellows 1994-1995
Curated by Paul Bowen
Exhibit Dates: May 19 to June 6
Opening: Friday, May 19, 6-8:00 pm
READING: Novelists Tommy O'Malley
and Justin Tussing
Saturday June 3, 8:00 pm
EXHIBIT: Dimitri Hadzi
Exhibit Dates: June 9 to 27
Opening: Friday, June 9, 6-8:00 pm
EXHIBIT: Webbworks
Exhibit Dates: June 30 to July 18
Opening: Friday, June 30, 6-8:00 pm
EXHIBIT: Visual Arts Jury Show
Exhibit Dates: July 21 to August 8
Openin: Friday, July 21 6-8:00 pm
EXHIBIT: 30th Annual FAWC Auction
Items on Exhibit: August 11 to August 18
Opening: Friday, August 11 6-8:00 pm
Auction: Saturday, August 19
Dinner, Coctails and Silent Auction:
6:00-7:45 pm
Live Auction: 8:00 pm
EXHIBIT: 2006 Ohio Arts Council Visual Arts Fellow
Exhibit Dates: August 21 to September 1
Opening: Friday, August 25 6-8:00 pm
EXHIBIT: MassArt MFA Program Faculty Exhibition
Including works by Helen Miranda Wilson,
Gregory Amenoff, Joan Snyder, Jim Peters and others
Exhibit Dates: September 8 to September 19
Opening: Friday, September 8 pm
EXHIBIT: Outer Cape Artists Residency Consortium
Including works created by artists at dune shacks in the Cape Cod National Seashore
Exhibit Dates: September 22 to October 3
Opening: Friday, September 22 pm
http://www.fawc.org/events/index.shtm
FINE ARTS WORK CENTER
24 Pearl Street
Provincetown, MA 02657
phone: 508.487.9960
fax: 508.487.8873
www.fawc.org
general@fawc.org

---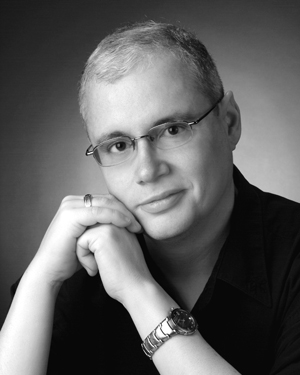 Write a bio about yourself.
Rane Arroyo is a poet and playwright who was born in Chicago, a first generation Puerto Rican mainlander and a citizen who is also gay. He has published five poetry collections, one book of experimental fiction, and had eighteen plays produced and eight of them published. He has won the John Ciardi Poetry Prize, Gwendolyn Brooks Prize, Carl Sandburg Poetry Prize, Hart Crane Memorial Prize and many other awards. He started out as a performance artist in the crazy Chicago of the 1980's and is now a professor at the University of Toledo and also at Spalding University's Brief Residency MFA Program.
Describe the room you write in.
Actually, there are two rooms! We converted a room into a library and it has antique French doors, stainglass windows, book shelve, cat tower, and a desk. It's also the room in which my partner and I often sit and talk about our day. I also write in my bedroom, my upstairs refuge. It shares the same view as the library room does. My cats love it when I write there for they think the sound of my computer keys are really music that I play for them, an electronic piano! In my bedroom, I'm surrounded by some of my paintings, book shelves with my Hardy Boys and Nancy Drew books that I bought for myself on becoming a full professor.
Where do you find your inspiration for writing?
I tend to mull on images noted. I've also had a complex life and often return to visit the ghosts. Many times I read poetry and I gain permission to explore something that I almost missed seeing. I do write everyday-drafts, exercises-or do some editing. It takes my poems a long time from no longer being "drafts" into being something almost finished. It's hard work to edit a poem 30-40 times and still try to sound spontaneous. I get ideas from TV, overheard conversations, everywhere. Some poems have needed research (such as my Ponce de León poems) while others have felt like crossword puzzles determined not to let me solve them.
When did poetry come into the picture?
9th grade (during puberty, an accident?) . I was very smart but because I was a Latino in a new school, I was placed in the lowest level of English. I had a teacher who was ending her career and was just teaching what she loved. She taught us Emily Dickinson-and I realized that I always spoke in images, associations. English is my second language and so translating the world into words seemed natural. Also, even as a freshman I knew I wasn't going to be a rock star.
You come from Chicago. Talk about your life growing up in Chicago.
I actually lived in three Chicagos! The Chicago of my childhood was about living in a Spanish world and we rarely left our neighborhood to be where the English Speakers lived! We'd take rides but rarely stopped even in Grant Park. Gang activity inspired my parents to move to the western suburbs and suddenly I was spending my teenage years in a foreign world. Relatives form the city came to visit us, often with news and food as if we were exiles in Siberia. As a young man, I returned to Chicago, but this time I lived near the gay clubs, discovered art galleries and Chicago and I admitted our great love affair. My third Chicago is the one I know as a visitor, a prodigal son returned. My favorite memory is winning the Sandburg Prize on my birthday weekend, a prize named for the major figure in my dissertation. It was a moment when all my Chicagos merged, even if it took me years to return to be honored by the city I love. As a young artist, I became involved in the 1980's art scene: readings in parking lots and discos; exploring art gallery performance art based on biography; publishing in the small press. Chicago is my home, more than any other place even if I still feel like an exile.
What writers do you read over and over? Which ones make you tick?
I honestly read mostly poetry. I just reread all of Emily Dickinson's poetry, and now finishing James Galvin's astonishing collected poems, and just taught Yasunari Kawabata. The first major writers that changed my life (in chronological order): Emily Dickinson, James Baldwin, Jean Genet, Samuel Beckett, Wallace Stevens and James Schuyler. Who I now read constantly (in alpha order): Ai, Seamus Heaney, Czeslaw Miloscz, Pablo Neruda, Adrienne Rich, Yannis Ritsos, Sam Shepherd. I also love reading new poets-in magazines or online; the young African-American, Latino and working class poets are dazzling. I admire the poetry of people who are now valuable friends: Martha Collins, Jim Daniels, Debra Kang Dean, Luis Alberto Urrea, among many others.
What do you try to teach your students (substitute reader or others) about writing?
I tell my students that they are going to learn one thing and I will teach it to them in one minute. The rest of the semester is trying to figure out how to do this, argue with it, own it: specific is terrific. This doesn't mean you can't use abstracts, but how to use them well (Stevens! for example). I also ask them to define for themselves the differences between private writing and public writing: why are they seeking a readership? What are the cosmic implications of the personal and vice versa? Reading is central to my teaching of creative writing courses; this semester students had to write 8 imitation poems based on assigned 20th century poets. We read other people's work aloud, do mock translations from languages the students don't speak, and-if the class gets along-write parodies of each other's work. Often these last poems end up being tributes. My classroom is an intellectual safe space where risks must be taken.
Any last comments you would like to add?
I get more and more emails and letters from readers who have called me sly, clever, and even funny. I try to have fun with language, complicate pop culture fluency, and play with words. At several readings, I had to stop and tell the audience, "it's OK to laugh-please do." Richard Katrovas wrote me a book blurb that I value: "Rane Arroyo wears his politics on one sleeve, and his ample heart on the other, as did Neruda. Unlike the great Chilean poet, Arroyo has a wicked sense of humor…" How lovely to be wicked but not evil. I read books with great pleasure as a young boy; it's been my goal to create similar adventures for others.
Talk about New Sins Press that you and Glenn Sheldon publish.
New Sins Press is a publisher that welcomes new and established writers. The press is open to challenging ideas with emphases on inclusivity and craft. Past writers published through chapbook competition include: Barbara Hamby, Richard Collins, Exia, Amy Yanity, Julie Parson-Nesbitt, Diane Williams, Thomas Vaultonberg, etc. We are currently publishing full-length books in a time when words are dangerous.

---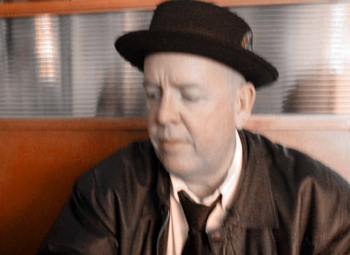 Write a biography about yourself.
Writing assignment? That seems hardly fair, but here goes: my worklife has spanned thirty years in a gray smear of jobs, none of which could be imputed as glamorous. Mostly I've masqueraded as a timid bureaucrat for the feds, and for the last ten years or so have been employed in the field of immigration as an adjudications officer, taking testimony, issuing decisions, administering oaths.
My wife and I call Fresno home. Sharon grew up here, when the town was charming, rural, and harmless as a hayride. I moved here from SoCal after high school. I liked what I found, stayed, made friends, attended college (BA, MA, goo-goo). Back in the day, you could still catch a glimpse of William Saroyan awheel on his bicycle.
My daughter, Breanna, makes her home in Nevada.
Brief description of the chapbook.
Think of The Whole Enchilada as an absurdist playground, and you're invited. There you'll find an abundance of whooping, hollering, cussing and adolescent ridicule. There you'll find a lot of sand being flung around, kicked around. It's a ruckus of mockeries, a splenetic free-for-all.
The poems: more than a few are found-text pieces, derived from the ephemera and detritus of life, which are combined or manipulated or both; some are casual narratives; some began as correspondence and later stood trembling on their own.
Describe the room you write in.
There may be many mansions in my father's house, but at my place it's just 3BD/2BA + patio and attached garage. An anonymous abode in an oblivion of subdivisions. One upstairs bedroom has devolved into a de facto office. I can loaf sideways and look behind me, past the big window, and see hundreds of books laddered up the wall; opposite those, several prints by the photographer Garry Seidel; on the credenza, a full-face motorcycle helmet rests on an open dictionary; above the computer, William Burroughs tilts into the abyss of his Adler typewriter; to the left, snapshots of family and friends; next to those, from Easy Rider, a poster of Dennis Hopper flashing the finger just before he's blown into two decades of cinematic obscurity; other photos, Mohammed Ali on the Great Wall of China, and Wallace Stevens, the Salmi portrait; on another wall, R Crumb's "Short History of America"; three prints by Nelson De La Nuez ("Look Busy, Jesus is Coming," "The Last Happy Meal," "Disappointed Barbie"); a couple of framed collages. Ah-stuff, stuff. And before me, a cup of yesterday's coffee.
A second workspace perhaps more important is the nondescript 4th floor office I occupy in the federal building downtown, where lunch hours are often crowded by tedium and ripe for idling one's thoughts across an available keyboard.
Where do you find your inspiration for writing?
The mundane. That's where the action is, baby.
What writers make you tick?
The novels of Cormac McCarthy have over time visited numerous ticks and spasms upon me, particularly Blood Meridian, The Outer Dark and No Country for Old Men. McCarthy's prose glides like an ornate, hallucinated zeppelin, motoring along the sun-blinded heights, above the surreal mesas. Masterful work, wildly deserving of the accolades bestowed. Must confess I've tussled also with the short story form, and am enamored of the short fiction of Yates, Carver, Ford, Wolff, others. And as to a few of the larger shadows, I suppose, dwelling in the low-rent mini-storage of memory, well, I'm a bit old school there: Borges, Beckett, Kerouac, HST, Bukowski (mea culpa); these, companioned by Dostoyevsky (particularly Notes from Underground), Didion, Hurston; must include Laurie Anderson in the pantheon as well. For years I carried around a billowing, half-destroyed copy of Wallace Stevens' Collected Poems, and would spend long hours trying to figure out what the hell he was up to in poems like "Bantams in the Pine Woods," all the while marveling drop-jawed at the Large Red Man's astonishing command of metaphor. Mornings Like This by Annie Dillard put me once more onto found text as poetry-these endeavors, following some earlier efforts, some published, most abandoned, which had been occasioned by an admiration for Burroughs' cut-up experiments in The Ticket That Exploded and the trilogy.
Who are you reading now?
At the moment I'm settling into Richard Ford's first novel, A Piece of My Heart, arriving at this title after drifting backward through his work. I've recently spent some quality time with Juliana Spahr's This Connection of Everyone with Lungs. Such a lovely Wow of a book. A real knockout. I'm impressed by her previous volumes, also: Testimony, Spiderwasp, Aloha. And lately John Brehm's The Way Water Moves, Brian Turner's Here, Bullet, and Albert Goldbarth's Budget Travel Through Space and Time have fallen into my hands, giving me much pleasure.
How do you balance work and writing?
What's the problem? As a friend observed, you just have to focus on what's important.
What is the weirdest thing you've done to find writing material?
I am an officer of the court. Weirdness in all of its manifestations is actively discouraged (see "Associations of a Questionable Nature"). Mainly, I just sit and watch. And listen. And write.
How long have you been working on The Whole Enchilada?
Five years, six. Not exclusively, of course. The Whole Enchilada was writing itself all along, only I didn't know it at the time.

---
(These readings current as of june 1st, go to the Readings page to see updated listings!)
BOSTON POETRY SLAM
The Cantab Lounge
738 Massachusetts Ave, Central Square, Cambridge, Mass
(617) 354-2685
cantab@slamnews.com
http://www.slamnews.com/
Wednesday, 8 pm open mike; 9:30 pm feature; 10:30 pm slam
Hosted by:
Slammaster Simone Beaubien,
J*me, Valerie Lawson, & Ryk McIntyre
with MC Emeritus, Michael Brown.
$3, unless noted
Please Note:
*****18+ everyone must have a photo ID*****
May 31, 2006
A fine local poet and open mic regular, Adam Thielker, gets a chance to dazzle us with a full feature. Champion of Champions slam: champ Adam Stone goes best-of-seven against the challenging season champ.
June 7, 2006
Long-time Vermont performance poet Sarah Sapienza.
Open slams begin again.
June 14, 2006
Providence team member and hip-hop slammer Chris Johnson.
Open slam.
June 21, 2006
Touring California poet LisaAnn LoBasso.
Open slam.
June 28, 2006
High-energy DC duo Granma Dave and Chris August.
Open slam.
July 5, 2006
Intense local poet Dave Winter.
Open slam.
July 12, 2006
Feature TBA.
Open slam.
July 19, 2006
Chicago poets Nick Fox and Tim Cook.
Open slam.
---
Readings held at:
Out of the Blue Gallery
106 Prospect Street
Cambridge, MA
All readings 8:00-10:00 PM/ open mike sign-up at 7:30 PM
June 5th: Gloria Mindock, Mary Bonina and Irene Koronas
Visit http://stonesouppoetry.blogspot.com/ for additional information.
---
New Reading Series: Word on the Street
On June 1, a new poetry series is starting in Jamaica Plain. Called "Word on the Street," it will take place in conjunction with openings of art exhibits in more than 20 businesses along South and Centre Streets on the First Thursdays of every month through October and will be followed by musical performances.
Word on the Street is part of the First Thursdays art nights in the Centre/South business district of JP sponsored by JP Centre/South Main Streets.
The June 1 reading will go from 7 to 8 p.m. at Sweet Finnish bakery at 761 Centre Street (next to Dunkin' Donuts). Short feature readings will be done by local poets Dorothy Derifield, Holly Guran and Sandra Storey, as well as by State Representative Liz Malia and City Councilor John Tobin. There will also be open microphone. Sign-up to read at the open mic starts at 6 p.m.
The next Word on the Street reading will be on July 6, also at Sweet Finnish.
---
A Tapestry of Voices
Hosted by Harris Gardner
Thursday, June 8th 2006 - 6:30 P.M. -FREE
FEATURED POETS : PETER COVINO, SUE OWEN, DIANA SAENZ ,GARY WHITED
With an OPEN MIC' to follow
Borders Boston -Downtown Crossing
Corner of Washington and School Streets
617-557-7188
Harris Gardner
Director of Tapestry of Voices
website: Tapestry of Voices
---
Ibbetson Street Press announces a celebratory reading for
the release of their newest literary journal "Ibbetson Street" (19), at McIntyre and Moore Booksellers
255 Elm Street/Davis Sq.
Somerville, MA
Saturday, June 10 at 3:00 p.m.
Features: Doug Holder, Richard Wilhelm, Steve Glines, Robert K. Johnson, Lainie Senechal, Dorian Brooks and others...
http://ibbetsonpress.com
---
Walden Pond Poetry for the Summer Solstice
A Poetry Picnic at Walden Pond
Wednesday, June 21, 2006 6 - 7:30 pm
Doc Brown's Traveling Poetry Show
Hosted by Douglas Bishop
Features: Michael Brown, Melissa Guillet, Sylvia Hobbs, Valerie Lawson, Ryk McIntyre, & Jeff Taylor
Bring a picnic supper and/or poems to share (an open reading follows the feature).
---
PINE MANOR COLLEGE ANNOUNCES ITS JUNE READING SCHEDULE AS PART OF ITS SOLSTICE SUMMER WRITING CONFERENCE
Featuring authors Dennis Lehane, Julia Glass, Stephen Dunn, Rick Moody, and others
[Chestnut Hill, MA, May 23, 2006] Pine Manor College announces its June Reading Series, taking place as part of its Solstice Summer Writers' Conference, which runs from June 16 – 24, 2005, at its Chestnut Hill campus. The readings are free and open to the public.
The following writers will read from their work at 7:30 p.m. in the Founder's Room of Pine Manor College, located at 400 Heath Street in Chestnut Hill. Copies of the authors' books will be available for sale and signing during the cash-bar receptions following the readings.
Friday, June 16: poet Mark Turcotte (Exploring Chippewas, The Feathered Heart) & fiction writer Lee Hope ("Recreational Biting," nominated for a 2004 Pushcart Prize)
Saturday, June 17: poet Jacqueline Johnson (A Gathering of Mother Tongues) & National Book Award-winning fiction writer Julia Glass (Three Junes, The Whole World Over)
Sunday, June 18: World Fantasy Award and Gold Pen Award writer Sheree Thomas (Bonecarver and the Dark Matter anthologies) & nonfiction writer Michael Steinberg (Still Pitching, Small and Independent Press Best Memoir of 2003)
Monday, June 19: Special Guests from our MFA faculty: Pushcart Prize-winning poet Dzvinia Orlowsky (A Handful of Bees, Edge of House, Except for One Obscene Brushstroke)& award-winning novelist Dennis Lehane (Mystic River; Shutter Island; Gone, Baby, Gone)
Wednesday, June 21: PEN-Faulkner fiction writer David Bradley (The Chaneysville Incident, South Street), poet Elizabeth Powell (The Republic of Self), and Bram Stoker Award horror writer Jack Ketchum (The Box, Gone, Peaceable < st1:PlaceType w:st="on">Kingdom)
Thursday, June 22: Los Angeles Times Best Nonfiction Book writer Barbara Hurd (Entering the Stone, Stirring the Mud, Objects in This Mirror) & Award-winning Special Guest novelist, poet, anthologist, lyricist, and creative nonfiction writer Rick Moody (Garden State, The Ice Storm, The Ring of Brightest Angels Around Heaven, Demonology, The Black Veil)
Friday, June 23: National Book Award Fiction Finalist Patricia Henley (Hummingbird House, In the River Sweet) & Pulitzer-Prize Winner Stephen Dunn (Different Hours, Loosestrife)
Directions to Pine Manor College, complete bios of our authors, and more information about the Solstice Summer Writers' Conference can be found at www.pmc.edu/solstice.
---
Porter square Books Poetry Readings
Wednesday, June 21st.
7:00 PM
Doug Holder, Harris Gardner, and Lainie Senechal will read.
Porter Square Books
25 White St.
Cambridge, MA.
Porter Sq. Mall
http://www.portersquarebooks.com
---
ArtBeat's WordPlay Reading
July 15, from 1 to 2:30pm
MacIntyre & Moore Booksellers
255 Elm Street/Davis Square
Somerville, MA
Various Somerville writers will read
---
Gypsypashn's Poetry Caravan at Bestseller's Cafe
June 15th, 6:30 PM
Valerie Lawson
July 20th, 6:30 PM
Sean Theall
September 21st, 6:30 PM
Jimmy Foritano
Bestseller's Cafe
24 High Street
Medford, MA. 02155
Refreshments will be served.
---
POETRIBE
The Community Room
East Bridgewater Library
32 Union St.
East Bridgewater, MA 02333
508-378-1616
7:30 p.m. Open Mic sign up
8:00 p.m. Open Mic
9:00 p.m. Featured Poet
Mar 25 Sarah Gridley
Jun 3 Franz Wright
---
NEW ENGLAND POETRY CLUB READINGS
ALL FREE
***UPCOMING EVENTS***
Sunday, June 4th It's summertime and we return to the Longfellow House!
3:00 p.m. FRANZ WRIGHT, winner of the 2004 Pulitzer Prize for Poetry.
AT: Longfellow Historic Site (Carriage House), 105 Brattle Street, Cambridge.
Sunday, July 9, 2006 4:00 PM
Salute to Amy Lowell with Honor Moore
East Lawn National Historic Site
105 Brattle St.
Cambridge, MA
Sunday, July 23, 2006 4pm
Lonfellow Lawn
105 Brattle St.
Cambridge, MA
The Mission of Poetry in 21st Century
Poetry editor Christian Wiman editor of Poetry Magazine and John Barr director of the Poetry Foundation discuss poetry trends and read from their own work.
Sunday, August 6, 2006
Longfellow Lawn
105 Brattle St.
Cambridge, MA
Salute to Montale with Harry Thomas, David Ferry etc… and music
Thursday August 10th 5pm Arev Armenian Folk Ensemble
presenting traditional instruments and music of the Armenian people.
Sunday, August 20, 2006 4pm
Lonfellow Lawn
105 Brattle St.
Cambridge, MA
Voices of Diversity
Curbstone Press poets, Kevin Bowen, Martha Collins, Danielle Legros George, Tino VIllanuevo etc.
September 23rd Sunday 1.30pm
Student Winners of New England Poetry prizes

---
Reading with April Ossmann in the Wayne Poetry Series
FRIDAY, JULY 28, 2006 7:30p.m.
at the Cary Memorial Library
17 Old Winthrop Road
Wayne, Maine.
---
Moon Pie Press Readings in Maine
Friday, June 16, 2006; 7 PM
Harlow Art Gallery reading series
More Moon Pie Press poets reading at the Harlow Gallery in Hallowell, including Nancy Henry, Jay Davis and Jay Franzel. Water Street, main street of Hallowell. Refreshments provided.

Sunday, June 25, 2006; 4 PM
Damariscotta Library Poetry Series
"A Symphony of Poets" summer series, 4-7 PM, Skidompha Library, 184 Main St. Features Jay Franzel, Cynthia Brackett-Vincent, Ellen Taylor and more. Open reading follows. Refreshments.

Thursday, July 27, 2006; 7 PM
The Press Room in Portsmouth, NH - Spoken Word
This venue is really cool, and there will be a band. Featured readers will be Nancy Henry, Michelle Lewis, Marcia Brown and Alice Persons. 77 Daniel St, historic downtown.

Sunday, July 30, 2006; 4 PM
Skidompha Library Poetry Series, Damariscotta
Poetry series on Sunday afternoons this summer. Alice Persons will be reading, with other poets. 4-7 PM. Details to follow

.

---
Real Art Ways
56 Arbor Street
Hartfort, CT
July 6, 2006 8:00 PM
Readers: Jamie Cat Callan and Steve Almond
Jamie Cat Callan's new book, Hooking Up or Holding Out is due out in November from Sourcebooks. Steve Almond is the author of My Life in Heavy Metal, Candy Freak and The Evil B. B. Chow.

---
Mad Hatters' Review
Edgy & Enlightened Literature, Art & Music in the Age of Dementia
Poetry, Prose & Anything Goes Reading Series
Curated & Pickled by Publisher/Editor Carol Novack
2nd Reading
Thursday, June 1st, 7 – 9 pm
KGB Bar, 85 East 4th Street, N.Y.C.
Features: Dawn Raffel, Edwin Torres, Doug Shapiro
Live Music to be performed by MHR musician/composer Brian Hutzell
A limited edition of signed "Homeland Security" posters (our cover artwork for Issue 5) created by contributing artist & writer Marty Duane Ison will be on sale.
For further info, email: madhattersreview@gmail.com (type READINGS in the subject line )
Edgy & enlightened writers interested in being featured in the series should show up on June 1st bearing a couple of writing samples
---
CORNELIA STREET CAFE
INTERCULTURAL POETRY SERIES
hosted by Andrey Gritsman
June 7, Wednesday, 6-8 pm.
AN OSIP MANDELSTAM CELEBRATION
Celebrate the release of an anthology of translations of Mandelstam edited by Ilya Bernstein for Ugly Duckling Presse. (http://www.uglyducklingpresse.org)
Come hear translations of the Russian twentieth-century poet Osip Mandelstam (1891-1938) read by many translators.
29 Cornelia Street, off Bleecker
New York, NY
(www.corneliastreetcafe.com)
(www.interpoezia.net)
Programs Curator: Angelo Verga
Translators:
Ilya Bernstein's book of poems is called Attention and Man (UDP, 2003) and his translations of Mandelstam have appeared in Ars Interpres, Circumference, and Persephone.
Ian Dreiblatt is a poet, translator, critic, & musician; he has done Dragomoshchenko, Leskov, & Catullus. With artist Kerry Downey, he is the author of hoc me fefecit.
Lev Fridman is a recent graduate of CUNY Queens with a B.A. in Comparative Literature and Russian. This effort, his first publication, is dedicated to Professor Thomas Bird, for his support and enthusiasm.
Andrey Gritsman, a poet and essayist, author of several books of in Russian and in English. He was born and raised in Moscow and now lives in New York area. He runs the Intercultural Poetry Series at Cornelia Street Café and edits INTERPOEZIA (www.interpoezia.net).
Once Alex Halberstadt completes a biography of rock and roll songwriter Doc Pomus, he'll begin work on a family memoir. He writes for various magazines, accompanies himself on ukulele, and makes his home in Brooklyn.
Christian Hawkey is the author of The Book of Funnels (Wave Books/Verse Press, 2004) and the chapbook HourHour (Delirium Press, 2005). He lives in Ft. Greene, Brooklyn.
John High is the author of seven books, including the award-winning trilogy, The Desire Notebooks. A translator of several books of contemporary Russian poetry, and edited Crossing Centuries: The New Russian Poetry. HERE is forthcoming from Talisman House.
Kevin Kinsella is a writer and translator living in Brooklyn. His translation of Tristia, Mandelstam's second collection of poems, is forthcoming from Green Integer Books.
Luba Ostashevsky completed her translation as an undergraduate at SUNY Binghamton, under the supervision and with the aid of Professor Martin Bidney.
Eugene Ostashevsky wrote Iterature and Infinite Recursor Or The Bride of DJ Spinoza, two books of poems available from Ugly Duckling Presse. These translations are dedicated to Oya Ataman, with love.
Ian Probstein is the author of seven books of poetry in Russian, and one in English. He has compiled and edited more than 20 books and anthologies of poetry.
Natasha Randall's work has appeared in The Los Angeles Times Book Review, The New York Times, The St. Petersburg Times and on National Public Radio. Her translation of the novel We by Yevgeny Zamyatin is forthcoming from The Modern Library.
Alan Shaw has published translations of Griboyedov's The Woes of Wit and Pushkin's Mozart and Salieri. His poems have appeared in Grand Street, Partisan Review and Ars Interpres. He is also a playwright and composer.
Val Vinokur is an assistant professor of Comparative Literature at The New School, and has published translations of Patrick Chamoiseau, Isaac Babel, and Vladimir Mayakovsky.
Seth Zimmerman is a professor of mathematics in the Bay Area, researching number theory, combinatorial geometry and evolutionary simulation. His rhymed translation, The Inferno of Dante Alighieri, is available in book form and on the web.
---
Bowery Poetry Club
A Zine Party for The Mom Egg
Thursday, June 8th 5:00-7:00 PM
Readers: Estelle Bruno, Alana Free, Majorie Tesser and others
308 Bowery at Bleecker
(across from CBGB's)
NYC
One drink minimum
---
Salon Fundraiser for Girls Write Now
June 11th, 7:00 PM
Sunday Salon
STAIN BAR
766 grand street
Brooklyn, NY
(L to Grand, 1 block west)
OH! Hey there. Dear guests, Salon alums, and friends, we are celebrating our FOURTH year as a reading series, and would like you to come celebrate with us. But more important than indulging in some birthday cupcakes, we're keeping it real with a fundraiser for Girls Write Now, a nonprofit organization that matches high school girls from underserved schools with professional women writers for weekly one-on-one mentoring and monthly writing workshops.
Readers: Nita Noveno, Caroline Berger, Bill Gordon and Zaedryn Meade
---
Thad Rutkowski will be the featured reader in all these readings:
UPCOMING READINGS

June 8, Thursday, 6-8 p.m. Flash fiction reading. Cornelia Street Cafe, 29 Cornelia Street, Manhattan. Hosted by John McCaffrey. $6, includes drink. (212) 989-9319.
June 26, Monday, 7:30 p.m., Saturn Series, Nightingale Lounge, Second Avenue at East 13th Street, Manhattan. $3, plus one drink. With open mic.
July 7, Friday, 8 p.m., Feature before poetry slam, Juna's Cafe, 146 E. State Street, Ithaca Commons, Ithaca, N.Y. http://www.slamtractor.com or http://www.junascafe.com
July 27, Thursday evening, Word Thursdays reading, Bright Hill Center, Treadwell, N.Y. Hosted by Bertha Rogers.
August 11, Friday evening, Ka Huina Gallery, Hilo, Hawaii.
Hope to see you! --Thad Rutkowski
---
NEW YORK STATE SUMMER
WRITERS INSTITUTE
July 3 - 28, 2006
Free and Open to the Public / Schedule Subject to Change
Schedule of Public Readings
Skidmore College, Saratoga Springs, New York
8 p.m., Davis Auditorium, Palamountain Hall
(Unless otherwise noted)
http://www.albany.edu/writers-inst/nysswi.html
July 3
Richard Howard (Pulitzer Prize, Poetry) and Howard Norman (novelist, The Bird Artist)
July 4
Elizabeth Benedict (novelist, Almost, The Practice of Deceit) and Wayne Koestenbaum (poet)
July 5
Mary Gordon (novelist, Pearl) and Frank Bidart (poet, Desire)
July 6
April Bernard (Walt Whitman prize, poetry) and Caryl Phillips (novelist, A Distant Shore)
July 7
Robert Pinsky (former US Poet Laureate)
July 10
Nicholas Delbanco (novelist, What Remains) and Jim Miller (Democracy is in the Streets)
July 11
Louise Glück (winner, Pulitzer Prize)
July 12
Carolyn Forché (winner, Lamont Poetry Prize) and Marilynne Robinson (novelist, Housekeeping)
July 13
Honor Moore (author, Darling) and Francine Prose (novelist, A Changed Man)
July 14
Gish Jen (novelist, The Love Wife) and Darin Strauss (novelist, The Real McCoy)
July 17
Rick Moody (fictionist, The Ice Storm) and Julia Slavin (novelist,Carnivore Diet)
July 18
Amy Hempel (fictionist, Reasons to Live) and Allan Gurganus (Guggenheim Fellow and novelist, The Practical Heart: Four Novells)
July 19
Jamaica Kincaid (novelist-memorist, Mr. Potter, not, A Small Place) and Henri Cole (poet, Middle Earth)
July 20
Lucie Brock-Broido (poet) and Mary Gaitskill (author, Two Girls, Fat and Thin)
July 21
Lee K. Abbott (fictionist, Wet Places at Noon) and Phil Lopate (author, Waterfront)
July 24
Darryl Pinckney (author, Sold and Gone) and Kathryn Harrison (novelist-memoirist, The Kiss)
July 25 (Gannett Auditorium)
Charles Simic (Pulitzer Prize, poetry) and William Kennedy (Pulitzer Prize, Ironweed)
July 26 (Gannett Auditorium)
Russell Banks (novelist, Continental Dirt [PEN/Faulkner Award], Affliction, The Darling) and Chase Twichell (poet, Perdido)
July 27 (Gannett Auditorium)
Joyce Carol Oates (National Book Award, them; We Were The Mulvaneys)
July 28
Film & Discussion
THE SPY WHO CAME IN FROM THE COLD
Stanley Kauffmann (film critic of the New Republic magazine), Darryl Pinckney (author) and Philip Lopate (author)
The New York State Writers Institute, established in 1984 by award-winning novelist William Kennedy at the University at Albany, State University of New York, announces its 21st annual summer program. Under the joint auspices of the Office of the Dean of Special Programs at Skidmore College and the New York State Writers Institute, the summer program will be held on the Skidmore campus in Saratoga Springs, New York. The 18th season will run from July 3 through July 28, 2006, and will feature creative writing courses in poetry, fiction, nonfiction, translation, and screenwriting. Students may enroll for either two weeks or for the entire four-week season.
The Institute will offer courses for undergraduate and graduate credit, as well as noncredit courses. Standard three-hour class meetings, three days each week, will be supplemented by a program of Tuesday and Thursday afternoon round-table discussions with visiting writers. A fiction writer-in-residence reads entire student novels or extensive works in progress--not collections of stories--and meets with students on a tutorial basis. A poet-in-residence reads book-length poetry manuscripts, offers advice for revisions and eventual book submissions, and meets with students on a tutorial basis. The tutorial fee is $350. The program sponsors public readings by visiting and staff writers Monday through Friday evenings. Weekend programs include publishing symposia and student readings. An extraordinary staff of distinguished writers, among them winners of such major honors as the Pulitzer Prize and the National Book Award, will serve as institute faculty members.
Contact Chris Merrill at 518-580-5593 or cmerrill@skidmore.edu for further information.

---
The Be Blank Consort, with John M. Bennett, K. S. Ernst, Scott Helmes, and others to be announced, will perform at
The Talking Head Club
203 Davis St.
Baltimore, MD
Saturday, July 8, 2006 as part of a benefit for Peek Review.
Also appearing will be several bands and Rupert Wondolowski, Buck Downs, Justin Katko, Chris Toll, Ric Royer, and others.
Location and other info at http://talkingheadclub.com

---
Center for the art of Translation
Join us for
LIT&LUNCH
Lit&Lunch presents translator Geoffrey Brock and actor Lorri Holt reading Italian literature brought into English Tuesday, June 13
A FREE lunchtime reading series
of great literature in translation
The second Tuesday of each month
Doors open at 12:00 noon; reading from 12:30-1:30 p.m.
In downtown San Francisco at 111 Minna Gallery
Minna St. and 2nd St.
Series Premiere April 11
With Pulitzer Prize Winner
Galway Kinnell
http://www.catranslation.org/News-Events/ne-events.htm#litsimawe

---
Kosmos Theatre Group is the only English language theatre group in Brugge, Belgium and welcomes scripts for its first season of play readings. These events will be free to the public and feedback will be asked for after each reading –feedback that will in turn be offered by to the playwright as the only compensation we can offer for her/his work.
Scripts may be submitted via email as a word doc to martin.burke@pandora.be
All submissions will be replied to. Put Kosmos Submission and your last name in the subject line.

---
INTERACT THEATRE COMPANY ENDS 2005/2006 SEASON WITH PHILLY PREMIERE OF SINCE AFRICA
A drama by Mia McCullough May 26 - June 25, 2006
Philadelphia, PA - On Wednesday, May 31, at 7:00 p.m., InterAct Theatre Company marks Opening Night of the final show in its 2005/2006 Season, the Philadelphia Premiere of Mia McCullough's SINCE AFRICA, the story of a recently widowed socialite and an African-American clergyman who clash over how to help one of the "Lost Boys of Sudan" acclimate to life in urban America.
---
ABOUT THE PLAY
---
In 1987, a civil war drove an estimated twenty thousand young boys from their families and villages in Southern Sudan. As young as six and seven years old, they walked a thousand miles through lion and crocodile country to escape death or slavery in the northern army. Wandering for years, half of them died before reaching their destination at a Kenyan refugee camp. The survivors of this tragic exodus, however, became known to the world as the "Lost Boys of Sudan." In 2001, nearly 4,000 "Lost Boys" came to the U.S. seeking peace and freedom. Without the support network of friends and family, they faced the challenges either alone or relying on help from strangers who often had little understanding of the hardships that brought them to the United States.
Inspired by the harrowing stories of the nearly 100 "Lost Boys" who settled in Chicago, SINCE AFRICA centers on fictional "Lost Boy," Ater Dhal, a former tribal warrior who now struggles to carve out a new life for himself in the often overwhelming city. While the plot of SINCE AFRICA revolves around Ater, at its core, SINCE AFRICA truly focuses on the lives and interactions of the volunteers who help Ater acclimate to life in urban America.
Diane is a non-religious, well-to-do, recently widowed socialite, who is simultaneously grieving the death of her husband and dealing with, Eve, her often difficult teen-aged daughter. Conversely, Reggie is a deacon in the Catholic Church who is an assimilated African-American and not terribly interested in exploring his African roots. Both Diane and Reggie have relationships to Africa – Diane, along with her husband and Eve, as tourists, and Reggie through his ancestry - each as unique as their lives are from one another. Of course, given their differences, it doesn't take long for Diane and Reggie to begin clashing over how Ater can best adapt to urban living. Each character's unique perspective is pitted against the others to reveal how fundamentally different, yet unexpectedly similar, we all can be. In the end, SINCE AFRICA shows how four extraordinary people grapple with loss, identity, and the challenges of creating a new home.
To read an interview with playwright, Mia McCullough, visit www.interacttheatre.org.
---
ABOUT THE PLAYWRIGHT
---
Mia McCullough (Playwright) is an up-and-coming playwright, whose works are receiving productions at regional theatres across the country. SINCE AFRICA, which was developed in part and originally produced at Chicago Dramatists, directed by Artistic Director Russ Tutterow, was commissioned by the Cincinnati Shakespeare Festival and was a finalist for the 2003 Blackburn Prize and a nominee for a Joseph Jefferson Award. InterAct Theatre's production of SINCE AFRICA will be the second nationwide, followed by a third production at Mo'olelo Performing Arts Company in San Diego in Fall 2006. Ms. McCullough's other recent productions include ECHOES OF ANOTHER MAN at Stage Left Theatre in Chicago and Actor's Express in Atlanta. Chicago's Steppenwolf Theatre Company produced her play TAKING CARE in 2003 and they have commissioned her to write a new play, currently titled, SPARE CHANGE. Aside from ECHOES, Stage Left also produced two of her comedies, CYBER SERENADE and SUICIDE, as well as producing the world premiere production of the critically-acclaimed, CHAGRIN FALLS, which has garnered many awards including a Joseph Jefferson Citation for New Work, an After Dark Award, the ATCA Osborn Award, and first prize in the Julie Harris Playwriting Competition. It has been published by Smith & Kraus in the anthology "New Playwrights: Best Plays of 2001. "TAKING CARE was recently published in the Chicago Dramatists anthology "New Plays from Chicago." Ms. McCullough is a resident playwright at Chicago Dramatists, and a member of Stage Left Theatre and The Dramatists Guild. She has taught playwriting at Chicago Dramatists and Northwestern University. She lives just outside Chicago with her husband and son.
---
ABOUT THE DIRECTOR
---
Paul Meshejian (Director) is the Founding Artistic Director of PlayPenn, a national New Play Development Conference and Philadelphia's only professional new play development organization. Paul has worked with InterAct twice before as an actor in MASTERGATE and last season's WHORES. In Philadelphia, his directorial work includes Bill Corbett's HECKLER for 1812 Productions, Russel Davis and Jon Held's TALES OF LUNACY, at Touchstone Theatre and Nancy Bagshaw-Reasoner's TOUGH LOVE at Cheltenham Theatre, as well as a number of short plays for People's Light and Theatre. He has been a company member at People's Light since 1989 and has performed with the Arden Theatre, Philadelphia Theatre Company and the Walnut Street Theatre, among others. On TV and film he can be seen in Alan Rudloph's Equinox, Terry Gilliam's Twelve Monkeys, Bruce Charlesworth's Private Enemy – Public Eye, The Final Patient and HBO's Homicide; Life on the Streets and The Wire.
---
ABOUT THE PRODUCTION
---
InterAct Theatre's production of SINCE AFRICA will feature Susan Wilder (as Diane), Johnnie Hobbs, Jr. (as Reggie), Bowman Wright (as Ater), Lori McNally (as Eve), and Dina-Verley Sabb-Mills (as Statue). The design team for SINCE AFRICA will include sets by Hiroshi Iwasaki, lighting by Peter Whinnery, costumes by Karen Ledger and Amy Chmielewski, as well as sound by Chris Colucci.
SINCE AFRICA runs for 27 performances, May 26 - June 25, 2006, with Opening Night on Wednesday, May 31. Performances are Tuesday and Wednesday evenings at 7:00 p.m., Thursday through Saturday evenings at 8:00 p.m., and Sunday matinees at 2:00 p.m. Single tickets (previews - $15, weekdays - $22, weekends - $25) are available through InterAct's box office by phoning 215-568-8079, by emailing Tickets@InterActTheatre.org, or online at www.InterActTheatre.org. InterAct offers discounts for seniors, students (with valid I.D.), and groups. All performances take place at The Adrienne, 2030 Sansom Street, Philadelphia.
---
MORE ON THE ISSUES
---
During the run of SINCE AFRICA, InterAct will host several post-performance talk-backs to encourage further discussion on the issues raised. Speaker Sundays, a series featuring invited scholars, community leaders and artists, are scheduled to follow matinee performances on June 4, 11 and 18. For a schedule of guest speakers, call InterAct at 215-568-8079. Coffee Conversations, an informal discussion with the production's artists and designers, sponsored by Whole Foods, are scheduled to follow performances on June 6, 7, 13 and 14.
---
COMING UP NEXT AT INTERACT
---
Beginning in October 2006, InterAct opens its 2006/2007 Season with Manuel Puig's dramatic play, KISS OF THE SPIDER WOMAN, directed by Seth Rozin and featuring Frank X. The season then continues in January 2007 with the World Premiere of A HOUSE WITH NO WALLS, written by Thomas Gibbons; the World Premiere of WHEN SOMETHING WONDERFUL ENDS, written by Sherry Kramer; and concludes with the East Coast Premiere of SKIN IN FLAMES, written by Guillem Clua and translated by DJ Sanders.
Due to the nature of live theatre, play selection, performance and casting are subject to change.
Now in its 18th Season, InterAct Theatre Company is a theatre for today's world, producing new and contemporary plays that explore the social, political and cultural issues of our time.
---
Monday, June 12, 2006
Philadelphia, PA - On Monday, June 12, 2006 at 7:00 p.m., InterAct Theatre Company concludes its seventh Writing Aloud season with Adrift, an evening of five new short fiction stories chronicling the struggles of a wide range of characters as they fight to keep from getting lost on their journeys of self-discovery.
---
ABOUT ADRIFT
---
Presented on Monday, June 12, the characters featured in the five stories of Adrift include an American traveler caught in an African snowfall, a young girl exploring an improbable friendship, a New Orleans woman who kills a sparrow, and an aging Holocaust survivor on a return trip to Europe. Adrift is the sixth and final program in the 2005/2006 season of InterAct Theatre Company's award-winning series Writing Aloud, featuring short stories by contemporary writers read aloud by Philadelphia's best actors. Tickets for the performance, held at 7:00 p.m. at The Adrienne at 2030 Sansom Street, are $12.00 for general admission or $6.00 for InterAct subscribers. Seating is limited, so advance reservations are recommended and can be made by calling 215-568-8079. Discount subscriptions and group rates are also available.
Adrift opens with "The Sound of Snow Not Falling." Written by William Winston (of Oakland, CA) and read by Benjamin Lloyd, "The Sound of Snow Not Falling" is a dreamlike tale set in a Moroccan hotel, where a lost traveler is trapped by a blizzard.
In "The Sitting Tree," written by Constance García-Barrio (of Philadelphia, PA) and read by Melanye Finister, a young, successful woman professional makes a reluctant homecoming to visit her ailing grandmother, and is reawakened to the lessons and values of family and history.
"Open Season," written by Catherine Rios (of Lewisburg, PA) and read by William Zielinski, is the story of an unlikely friendship between a small-town handyman and a young girl, and the experiences they share one summer as they get to know each other and the world around them.
In "Clay Pigeons," written by Denise Larrabee (of Philadelphia, PA) and read by Karen Peakes, a woman revisits her college days in New Orleans, and recalls her affair with a loose-cannon policeman.
"The Wanderers," written by Gunter David (of Fort Washington, PA) and read by David Howey, follows a European Jew on a visit to what was once his homeland, before the displacement of his family during World War II and the Holocaust.
---
ABOUT THE WRITING ALOUD PROGRAM
---
Directed by David Sanders, Writing Aloud was established in 1999 to present diverse voices in contemporary fiction by the region's best writers, read on stage by professional actors. Quickly establishing itself as the region's premiere reading series, Writing Aloud has attracted sold-out audiences, has been featured in special broadcasts on WHYY-FM public radio, and is a recipient of Philadelphia Magazine's 2001 "Best of Philly" award.
---
ABOUT INTERACT THEATRE COMPANY
---
Currently in its 18th season, InterAct Theatre Company, lead by Producing Artistic Director Seth Rozin, is one of the nation's leading centers for new writing in theatre, introducing important contemporary writers to audiences through its world premiere stage productions, developmental residencies, and Showcase of New Plays. The Writing Aloud program extends InterAct's mission of cultivating and presenting diverse artistic voices into the realm of short fiction.
---
UPCOMING WRITING ALOUD EVENTS
---
Adrift is the final presentation in InterAct's 2005/2006 Writing Aloud season. The 2006/2007 Writing Aloud Season will consist of six events on Monday evenings throughout the year: October 30, 2006; December 11, 2006; February 5, 2007; March 19, 2007; April 30, 2007; and June 11, 2007. Individual stories included in the season will be announced in August 2006.
Due to the nature of live theatre, play selection, performance and casting are subject to change.
Now in its 18th Season, InterAct Theatre Company is a theatre for today's world, producing new and contemporary plays that explore the social, political and cultural issues of our time.
---
Philadelphia, PA - InterAct Theatre Company proudly announces its 19th Mainstage Season, which will begin performances in October 2006 and feature one award-winning favorite, two world premieres and one U.S. premiere.
---
The Stories Behind the Sound Bytes
A Message from Seth Rozin,
InterAct Theatre Company's Producing Artistic Director
---
We get our news these days from a wide variety of sources. Some offer tantalizing sound bites, others offer in-depth analysis and opinions; still others offer a litany of facts and statistics and detailed information. But no matter how much information they provide, none offer two intimate hours of commercial-free human experience.
At InterAct, we believe that playwrights are the true chroniclers of today's world, and that an important way to expose the public to a critical issue, or a current event, or another culture is through stories of extraordinary individuals living in extraordinary times.
The plays we've selected for our 19th main stage season invite audiences to delve into the lives of people who are facing some of the world's most pressing and fascinating conflicts. They are plays that ask vital questions without offering quick and easy answers. At InterAct we offer the human stories behind the news stories. We offer another way to learn about the world - a way for audiences to become not just activists, but InterActivists.
---
ABOUT THE 2006/2007 SEASON
---
InterAct Theatre opens its 19th season with Manuel Puig's critically-acclaimed drama, KISS OF THE SPIDER WOMAN, directed by Seth Rozin and featuring a cast lead by Philadelphia favorite, Frank X. Adapted from Puig's acclaimed novel prior to its incarnations as a powerful film and Broadway hit musical, the original stage play remains a searing drama about two Argentinean men - a gay window dresser and a socialist rebel - forced to share a claustrophobic jail cell. Imprisoned by an oppressive government for their beliefs and their lifestyle, each man comes to find solace in the other's company, as the line between the erotic and the political begins to blur. Intimate, intense, tender and startling, KISS OF THE SPIDER WOMAN reveals an unlikely love story in the most inhuman and grueling of circumstances. KISS OF THE SPIDER WOMAN begins October 20, 2006 and runs through November 19, 2006.
In January 2007, InterAct Theatre Company and the National New Play Network present the World Premiere production of A HOUSE WITH NO WALLS, written by Philadelphia playwright, Thomas Gibbons, and directed by Seth Rozin. Following on the extraordinary success of PERMANENT COLLECTION and BEE-LUTHER-HATCHEE, both of which have gone from their World Premiere productions at InterAct to becoming two of the most produced plays across the country, A HOUSE WITH NO WALLS represents the final part of Gibbons' "race trilogy." The play - inspired by real-life events in Philadelphia - dramatizes the conflict between a conservative African-American academic and an ultra-liberal, Afro-centric political activist. The battleground for these two opposing forces is the proposed site for the new American Museum of Liberty, which happens to be on the grounds of George Washington's Philadelphia home, including its slave quarters. Flashing between a current day debate over what "freedom" truly is, to the dramatic story of one of Washington's slaves as she contemplates escape, A HOUSE WITH NO WALLS serves as a springboard for a complex and volatile exploration of whether or not African-Americans should embrace the legacy of slavery as their primary cultural identity or discard it as a mantle of "victimhood." A HOUSE WITH NO WALLS will be featured in the Philadelphia New Play Festival: Where Theatre Begins, a program of the Theatre Alliance of Greater Philadelphia, which will take place February 8 - 18, 2007. A HOUSE WITH NO WALLS runs on InterAct's mainstage from January 19 through February 18, 2007.
The season then continues with the World Premiere of WHEN SOMETHING WONDERFUL ENDS, written by Sherry Kramer. This poignant, funny, edgy, theatrical and politically-astute one-woman tour de force weaves three seemingly unrelated threads - the death of the playwright's Midwestern Jewish mother, the Barbie Doll craze of the early 1960's, and the complex and insidious oil-driven global economy - into one an astounding whole. WHEN SOMETHING WONDERFUL ENDS artfully spins a yarn that reveals the full extent of America's consumerism and oil addiction, while hearkening back to a time of seeming innocence, when anything seemed possible; a time when Barbie represented a bright new future. WHEN SOMETHING WONDERFUL ENDS begins performances April 6, 2007 and runs through May 6, 2007.
The season then concludes with the East Coast premiere of SKIN IN FLAMES, written by Guillem Clua and translated by DJ Sanders. Directed by Seth Rozin, SKIN IN FLAMES tells the story of a famous photojournalist, who returns to the country where his career was launched during a brutal civil war. One photograph - of a schoolgirl flying through the air after a bomb explosion - has since become a world-renowned icon of war, violence and innocence. While the photograph has become a household image, the girl has never been found or identified. Twenty years later, the photographer is scheduled to receive a prestigious prize from this infant democracy, but first he is to be interviewed by a young woman with a mysterious past. SKIN IN FLAMES begins May 25, 2007 and runs through June 24, 2007.
---
SHOW DATES, TIMES & LOCATION
---
Performances during InterAct Theatre Company's 2006/2007 Season are Tuesday and Wednesday evenings at 7:00 p.m., Thursday through Saturday evenings at 8:00 p.m., and Sunday matinees at 2:00 p.m. All performances are held on the mainstage of The Adrienne, 2030 Sansom St., Philadelphia, PA.
---
SUBSCRIPTION & TICKET INFORMATION
---
Subscriptions are now available for the InterAct's 19th Season, ranging from $53 to $94. Subscription information is available by calling 215-568-8079; by dropping by the InterAct Theatre Company box office at The Adrienne, 2030 Sansom St., Philadelphia, PA; or by visiting InterAct Theatre Company's website at www.InterActTheatre.org.
Individual tickets are also available. Tickets for preview performances are $15.00; Tuesday through Thursday performances are $22.00; and Friday & Saturday evenings and Sunday matinees are $25.00. InterAct offers a discounts for senior citizens and full-time students (with valid I.D.). Group rates are available, and students with proper I.D. may purchase Rush Tickets for $8.00 five minutes before curtain (based on availability).
---
ABOUT INTERACT THEATRE COMPANY
---
Founded in 1988, InterAct is a theatre for today's world, producing new and contemporary plays that explore the social, political, and cultural issues of our time. InterAct's aim is to educate, as well as entertain, its audiences, by producing world-class, thought-provoking productions, and by using theatre as a tool to foster positive social change. Through its artistic and educational programs, InterAct seeks to make a significant contribution to the cultural life of Philadelphia and to the American theatre.
In addition to the 4-play mainstage season, InterAct Theatre's major programming includes InterAction, a program of experiential workshops and residencies in area schools that utilize theatre as a tool to illuminate pressing social problems in the community; New Play Development, working closely with playwrights to develop plays that adhere to the company's mission; Writing Aloud, an award-winning series of Monday evening events in which short fiction by the region's best writers is read aloud by professional actors; and the Kaki Marshall Arts and Community Award, an annual fundraising event that recognizes individuals who have made significant contributions to the lively arts in Philadelphia.
Due to the nature of live theatre, play selection, performance and casting are subject to change.

---
If you would like to be added to my monthly e-mail newsletter, which gives information on readings, book signings, contests, workshops, and other related topics...
To subscribe to the newsletter send an email to:
newsletter@cervenabarvapress.com with "newsletter" or "subscribe" in the subject line.
To unsubscribe from the newsletter send an email to:
unsubscribenewsletter@cervenabarvapress.com with "unsubscribe" in the subject line.

---
Copyright © 2005 & 2006 ČERVENÁ BARVA PRESS LLC - All Rights Reserved