July, 2005 Aug. 2005 Sept. 2005 Oct. 2005 Nov. 2005 Dec. 2005 Jan. 2006 Feb. 2006 Mar. 2006 Apr. 2006 May 2006 June 2006
---
ČERVENÁ BARVA PRESS NEWSLETTER
Gloria Mindock, Editor Issue No. 13 July, 2006
---
---
POETRY READINGS
---
THEATRE
---
Welcome to the July, 2006 Červená Barva Press Newsletter. The newsletter has been published for one year now. Thank you to everyone who has been interviewed so far.
The 2005 Červená Barva Press Poetry Prize winning chapbook, The Whole Enchilada, by Ed Miller has just been published. It is available for purchase in the Červená Barva Press Bookstore.
All writers who entered the contest will be getting a copy mailed to them within two weeks.
---
Brief description of the chapbook from the author Ed Miller.
Think of The Whole Enchilada as an absurdist playground, and you're invited. There you'll find an abundance of whooping, hollering, cussing and adolescent ridicule. There you'll find a lot of sand being flung around, kicked around. It's a ruckus of mockeries, a splenetic free-for-all.
The poems: more than a few are found-text pieces, derived from the ephemera and detritus of life, which are combined or manipulated or both; some are casual narratives; some began as correspondence and later stood trembling on their own.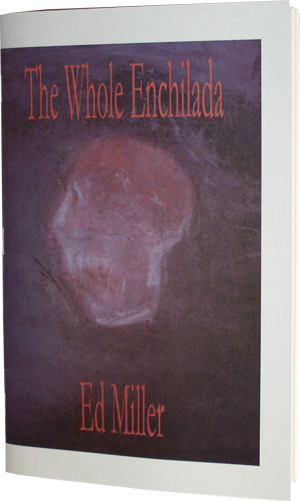 THE VIEW
I sat in the line of traffic high on the merge ramp
and I could see such a long way down the road,
and what I saw were taillights streaming away
in the dusk, taillights like thin red bullets,
and what I saw was time and years
and everything that was in front of me,
and everything that remained in front of me,
going on, without suspense or purpose,
going slowly on, the same cars,
the same wheels turning, and I knew
that this was what life would hold for me,
days like this, one day like another,
long lines of traffic, one line like another,
the same gray unchanging scene, and me
sitting there behind it all, in my place,
and I saw, and I saw, and I knew
that this was not good.
Yet I knew also that if I looked long enough
and hard enough, and I were, say, somehow
lucky, something else might show itself to me:
what to do with all that time
before it's gone.
"The Whole Enchilada" by Ed Miller
Cover painting by Mark Fleckenstein
$7.00
---
The short-story competition is going strong. The deadline is July 31st. For information and guidelines visit: http://www.cervenabarvapress.com/submissions.htm
As mentioned in my last newsletter, I am accepting books from authors and presses to sell at The Lost Bookshelf. For information and guidelines visit: http://www.thelostbookshelf.com Thank you to those who have sent books so far. It is so exciting! Small presses' and writers have been sending books and taking this opportunity to sell their books. Hope more of you will take advantage of this.
Interviewed this month are Mary Bonina and Etkin Getir. Enjoy!

---
INSIDE THE OUTSIDE: An anthology of Avant-Garde American Poets
PRESA :S: PRESS
http://www.presapress.com
THE AMERICAN WIVES CLUB
Poems by Patricia Brodie
IBBETSON STREET PRESS
http://ibbetsonstreet@go.com
THE COMING OF FASCISM TO AMERICA
By Norman MacAfee
THE BOWERY POETRY CLUB, NEW YORK
walt@bowerypoetry.com
nsmacafee@earthlink.net
THE WANTON SUBLIME
By Anna Rabinowitz
http://www.tupelopress.org
OFF-TARGET
Poems by Ron Offen
Drawings by William Anthony
d'cypher Press
UNIQUE POETRY BOOK FROM
GLENVIEW PUBLISHER AND POET
PRESS RELEASE
Glenview publisher, d'cypher PRESS, has just released Off-Target, a new book of poems by Glenview author Ron Offen. The book also features original illustrations by New York City artist William Anthony.
Inspired by each other's artistic output, Offen and Anthony began their collaboration a few years ago. Offen would write a poem based on an Anthony drawing or Anthony would create a drawing to accompany an Offen poem. According to Offen, after a few such exchanges, they saw they were onto something, which resulted in the book length effort, Off-Target.
d'cypher PRESS has produced the book in both a soft cover and a limited hardcover edition.
When Chris Chalk, publisher of d'cypher PRESS, heard about the Off-Target manuscript, he expressed interest. He was already familiar with Offen, who in addition to writing poetry runs the Glenview-based publication, Free Lunch; a Poetry Miscellany. "Off-Target has the kind of unique content quality we seek to publish," Chalk says. "The d'cypher PRESS mission is to publish poetry and other books that would ordinarily not be considered by commercial publishers. So, Off-Target was really on-target for our publishing goals."
In describing Off-Target Chalk cites a cover blurb from Award-winning California poet Charles Harper Webb, "Offen's crisp, playful, yet emotionally resonant verse, and Anthony's anxious drawings complement each other perfectly in this quirky, funny, yet deadly serious tour de force by both artists."
Offen, in addition to being the founding editor of the poetry journal, Free Lunch, is the author of four previously published poetry volumes and biographies of James Cagney and Marlon Brando. His poems have appeared in over one hundred literary magazines.
New York artist Anthony has his work in the permanent collections of The Art Institute of Chicago, the Metropolitan Museum of Art, the Guggenheim Museum, and the Whitney Museum of American Art. He is represented by Christopher Henry Gallery in New York City.
Off-Target is the second poetry volume that d'cypher PRESS has published. In 2004 it issued Night of the Dolphin by Oak Park poet, John Jacob.
$13.00 each
Includes shipping and handling.
Checks must be made out to: Chris Chalk
Mail to:
d'cypher PRESS
941 Pleasant Lane
Glenview, IL 60025
cjchalk@dls.net

---
Tom Daley, Boston-area poet and faculty member of the Online School of Poetry, is offering several poetry-writing workshops this summer. Here are details:
Starting Saturday, June 17, Tom will be conducting a monthly workshop at the Brockton Poetry series at Brockton Public Library. The workshop will meet every third Saturday of the month through November from noon to 2 pm. The workshop is free. For more information about the Brockton Poetry Series, go to http://www.thinkworks.com/BrocktonPoetrySeries/.
If you are interested in a more frequent workshop, Tom is conducting an eight-week workshop at the Boston Center for Adult Education in Boston's Back Bay starting July 11. The workshop will run for eight Tuesdays from 5:45-7:45 pm. To register, visit the BCAE website at http://www.bcae.org/SearchECat?Open&Query=poetry+workshop or call the registration office at 617-267-4430. The cost of the workshop is $176.
In addition, Tom will be conducting a three-day intensive workshop on Star Island on the Isles of Shoals (off the coast of Portsmouth, New Hampshire) September 8, 9 and 10 of this year. Room and board package prices begin at $339 and are all-inclusive. Go to http://www.deidrerandall.com/witr06.html for a registration form and pictures of the island.
Tom is also available for one-on-one tutorials either in person or over the phone. He is currently working on a manuscript with a local poet, revising the original poems and discussing organization, order and strategies for publication. Rates available on request.
In the fall, Tom will be leading an online workshop, "Enhancing Your Poetry Writing," at the Online School of Poetry. For information about that workshop and a bio and other links with information about Tom, visit the school's site at http://www.onlineschoolofpoetry.com/.

---
INTERPOEZIA (http://www.interpoezia.net) is accepting submissions for the new Anthology of American Poetry with an Accent, STRANGER at HOME. It will be on-line as Winter 2006-2007 issue of INTERPOEZIA and published as an Anthology in 2007.
We are interested in poets who write in English as a second language. This will be a unique and interesting experiment and we hope you would be interested to participate and submit your work. The Anthology will be edited by Andrey Gritsman (Editor-in-Chief), Roger Weingarten, Kurt Brown (guest editor), Carmen Firan and by the Editorial Board of Interpoezia.
Only original work in English, not translations or self-translations, is accepted. Solid publication record in English language periodicals, magazines or anthologies, is required.
Please, send your submissions in electronic form to editor_interpoezia@hotmail.com with the Subject marked as STRANGER AT HOME ANTHOLOGY.
Please, send 5-7 pages of poetry, brief bio (3-5 lines), publication record (or short CV). If publication record is extensive, send references to 3-5 main publications indicating the name of the periodical, year, issue and a title of a poem. We will select about 2-4 pages of your poetry for the Anthology.
We accept both unpublished work and work published in the magazines and anthologies, provided that copyright belongs to the author. Please, submit the acknowledgements with indication where the work was originally published.
Deadline for submissions is November 1, 2006.
We appreciate your interest,
INTERPOEZIA
http://www.interpoezia.net

---
Write a bio about yourself.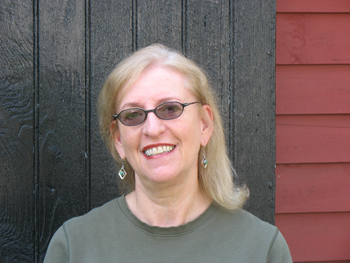 I grew up in a very circumscribed universe. It was Catholic parish in a working class city and I went to St. Peter's, our neighborhood school, for twelve years. I probably spent more hours of my childhood in Church or school (which was a lot like Church) than doing anything else. Having an active fantasy life was an antidote to that rigidity. So I read voraciously, taking armfuls of books out of the public library and raiding my grandmother's bookcase. The rest of the time I would dream (because I didn't live the kind of life my son does now - I had to imagine so as not to be bored since I didn't have an offering of lessons, sports, and activities), and what I imagined was not riches or other material goods, but rather doing great things, having a far-reaching influence on the world. I had a fantasy life in which I had delusions of future grandeur! The thing I remember wanting to be my whole childhood practically was a famous singer. I did have a good singing voice and received some excellent training from the nuns, had solos in concerts even. But I never sang after high school. I guess I replaced singing liturgical music and songs from American musical theater with reading and writing poetry and especially listening and dancing to rock and roll. It was a good leap. I don't know how I believed I could escape the life that everyone I knew expected to continue living, how I dreamed I would do things no one else in my family ever considered. Both of my sisters and my brother still live in the greater Worcester area, although they have all left the old neighborhood. I suppose my aunt Margaret, who had wanted a different kind of life herself passed it on to me. We were very close. She had a beautiful voice and sang in the choir and at the Cathedral she presented solos for masses and weddings. And I think I remember her telling me that she was encouraged to take a scholarship at the New England Conservatory and that her father - this is my aunt on my mother's side, her sister -- didn't want a daughter of his parading herself on stage. He was very Victorian. I probably saw him out of his three piece suit with pocket watch only a few times in my childhood. Even at the beach he'd be dressed that way.
Other than my father, who served as a major role model for me, my aunt, as I think of it now, was probably the major driving force behind my dreams, someone who helped me see that there were other possibilities for a life, someone who recognized that I had something to offer creatively and intellectually. My grandfather was the one who introduced me to the symphony and to visual art, taking me to concerts and museums.
Still, Some days I am very amazed that I live in Cambridge. It is truly such a long way from Worcester, even though it is just under an hour drive down the Mass Pike. I remember once an old friend of mine who lives in Washington, recognized that I shared a zip code with Harvard and mentioned it to me. I guess I hadn't ever thought too much about where I live now, before that. So it was getting an education and recognizing early on that I had a passion for reading and writing that got me here. That, and also being willing to take risks, to put myself in situations that aren't always comfortable or safe. An artist, of course - especially a poet --must be willing to take risks and to accept that life will probably not be financially comfortable.
If you asked me what most made me who I am I guess I would say that in my family, the fact that each of my parents' families were from a different European culture - both though, were from islands, which I find very interesting -one family from Ireland and the other from Sicily. That probably has something to do with my love of the ocean. I can't ever imagine living too far away from it for very long. In addition to being from different ethnic groups, my parents also came from different classes - my father, solidly working class -- and in my mother's there were many middle class professionals. That had to have had an enormous influence on my personality. In my mother's family there was a prominent doctor, an obstetrician who was a graduate of Harvard and who delivered a good number of the babies born to Irish families in Worcester, in the years he was practicing medicine there. There were also, priests, nuns, attorneys, nurses, teachers in my mother's family. Many in my father's family never even finished high school. My father himself did not because he was already beginning to lose his sight by then. He was a very brilliant man though and self-educated. He never stopped learning, craving knowledge. So I see both sides of things, but my heart is truly with the underdog. The seed of that passion comes from seeing my father's struggle as a man who was losing his sight and yet absolutely intent on proving he could be a success against all odds - I mean, really, the deck was stacked against him already, even before he began to lose his sight. And my passion for the little person, the poor and those just squeaking by, victims of all sorts of prejudices and discrimination, was nurtured and given credibility in the political activism of the sixties and seventies.
Describe the room you write in.
I write wherever I can. When I am working at home, I write in a very messy, closet-sized study which I share with my husband who is also a poet and editor, in addition to being a university professor. So you can imagine the amount of paper we produce and surely you would expect that we have more books than we have room to house. I did write my memoir mainly in that little study one very hot summer, but I find now that it is inhibiting to me to write there. When I work at home now I will sometimes sit at the pine table in the dining room. I like having light and a clear space.
I have just recently been invited to join the Writers Room of Boston and whenever time allows, I take the train into the City and go there to work for three or more hour stretches. It's a medium sized room that looks out onto State Street in the financial district. There are large windows and wonderful old buildings outside the windows. And there is quiet. No one speaks even when we pass each other. One exchanges only a nod or a smile, so as not to disturb the creative process. It's something like a church.
I have worked in church, too. When I was in graduate school and working on my MFA thesis of stories, I had a government job that was very demanding and I would escape at lunchtime whenever I could to write for a half hour, an hour, whatever I could steal. Sometimes, I went to the chapel at St. Anthony's shrine at Downtown Crossing. It's a place where people go to pray, to light candles when they have some special intention for which they are seeking divine intervention. It is a place of faith and although I am no longer a Catholic, there was always something so inspiring to me about trying to write in a place like that. The Writers Room gives me that same feeling. It is a place of faith.
Talk about your experience being one of the editors for THE LITTLE APPLE (TLA) in Worcester, Massachusetts. TLA published poetry, fiction, and articles. Many of the articles dealt with social issues in the city of Worcester. Talk about how decisions were made on what to publish. Talk about the others who were involved with the magazine also. How many years was the magazine in existence?
My first "serious" experience in creative writing, editing, and publishing was as an editor of The Little Apple (TLA) magazine in Worcester. The magazine could be described as having a community and cultural focus, since it included in addition to poetry, fiction, and information about arts organizations and events, many articles related to progressive causes - labor, community organizing efforts, human rights and social justice issues - and the perspective was both historical and contemporary, far-reaching and local. So, for example, in the same issue you could find articles about the trial of Sacco and Vanzetti and a companion piece featuring residents of Milford, Massachusetts recalling Nicholas Sacco who lived and worked in the town. In that issue there is an article "Resistance in Nazi Occupied Poland in 1943." Another article called "The Politics of Where You Live,"was written by an architectural historian and it outlined the restoration of housing in one of the city's neighborhoods. There is also in that same issue an editorial called "Why Seabrook," about the reasons for the non-violent occupation of the site that would become the Seabrook Nuclear Power Plant in New Hampshire, an act of civil disobedience in which a group of dedicated anti-nuclear activists from Worcester (I was proud to be among them!) participated. There is also an original piece of folk/blues music, a short piece of fiction by John Dufresne (one of his early stories) and lots and lots of poems. So that's a pretty typical issue.
It's important to consider this publishing venture in the context of its time. It was the 70s, and there was a very different atmosphere in this country. There was still the enthusiasm of the late sixties that gave people in my generation the idea that we could affect change on a personal and political scale. TLA was informed by a sense of community, a desire to record what was going on in our city and beyond, and to consider people, events and organizations in the larger context. We wanted to promote art in our community. And we wanted a vehicle for the publication of our own writing. We were very young then - in our early twenties, most of us -so we were dreamers and felt that youthful idealism as well as the influence of the climate of social change. We weren't really naďve though. We hadn't lived sheltered lives necessarily, had had our share of difficulties growing up. And of course John (Dufresne) was working with city kids in crisis. As John wrote in his intro to the first issue, we were "stimulated by the experience of living and struggling in Worcester."
John Dufresne began the magazine at New Directions, which was a storefront drop-in center program operated by the Crisis Center. Dufresne ran the place, providing counseling and projects to keep those who came by the place occupied and out of trouble. At the time there was another Worcester alternative publication called the Worcester People's Press, a newspaper. I was on the staff of that paper. After the first issue of TLA, some of the New Directions people lost interest and Dufresne wanted to keep it going. The paper I was writing for was floundering, so we pooled our resources and merged. That's how I recall it happening anyway. That's how I got involved with John and The Little Apple.
John Dufresne has been the most successful of all the writers who were involved in TLA. ((His most recent paperback release is the story collection, JOHNNY TOO BAD. He's also published one other collection of stories and the novels LOUISIANNA POWER AND LIGHT, DEEP IN THE SHADE OF PARADISE, AND LOVE WARPS THE MIND A LITTLE -in addition to THE LIE THAT TELLS THE TRUTH, a great book about fiction-writing. All published by W.W. Norton.). Mary Fell's book, THE PERISISTANCE OF MEMORY, was selected for the National Poetry Series and published by Random House. She was the poetry editor of TLA. She now lives in Indiana. Alan Lavine, also an editor, is now writing books about making money and I think he's making money. So we were the editors and had help from lots of others in what John wrote was our "collectively managed experiment in community based literature." We all did a little of everything. Remember this was being published before people began to use computers for this kind of thing. We did layout by hand at the print shop. We organized rock and roll parties at the American Legion Post and friends of ours who had a band played - Donny Bullens (whose fabulous photographs we also published) and his COYOTES. What we charged people at the door pretty much supported the magazine, along with a few ads we sold to our friends or to establishments we frequented. We were awful at selling ads. I used to cry when business people said "No" to me. (In fact, I still do.)
I laugh at some of what went on putting the magazine out. I mean, it doesn't have an overall design sense - every issue was different looking -we were experimenting, seeing what we could do. And some of what we did was very accomplished. We had so much passion for what we were doing. And we had fun doing it. I guess it is kind of amazing when I think of what we did back then, being so young. Between 1976 and 1982 we published sixteen issues on a frayed shoestring budget. I mean we had interviews with the jazz drummer Max Roach and the anthropologist, Margaret Mead.
In keeping with social change, you were one of the founders of Abby's House. Please talk about this.
Annette Rafferty, a former nun, is the founder of Abby's House in Worcester. She deserves enormous credit for what she has accomplished. Abby's celebrated its 30th Anniversary this past March. Abby's House (the Abby Kelley Foster House) began as a shelter and now has in addition to the shelter more than seventy permanent units for individuals and several apartments for women and their families. I think of Annette Rafferty as the Kip Tiernan (founder of Rosie's Place, Boston) of Worcester. I was only one of many --primarily women -who were brought together at that time by Annette to discuss and plan for the emergency housing needs of mainly poor and low-women and their children. The organization now does so much more than emergency housing, enabling women to make life changes with an incredible support system. Annette Rafferty chronicled the story of Abby's House in a book she published about the history of Abby's (WEARING SMOOTH THE PATH - "25 Years At Abby's House, 1976-2001 -An Unfinished Memoir," published by Ambassador Books) In that book she credits me as a "founding committee member." I had been a VISTA worker - for those who aren't familiar with this, it was kind of a domestic Peace Corps. I worked doing community organizing around housing issues for poor and low -income people. I was on many committees in the poorer neighborhoods of the city --and a feminist - so it made sense to me to do what I could in those early days when Abby's was being conceived. I went to meetings and I volunteered a little bit at the shelter. So many other people though, have done so much more than what I ever did, to make Abby's what it is today.
You write poetry and fiction. Do you favor one over the other? Do you write every day?
Ah, on to talking about writing. Yes, I write poetry and I try to write fiction.
I remember that when I was in graduate school and concentrating on fiction writing rather than poetry, I was having a difficult time with the structure of a short story. Our thesis as fiction writers was to be a collection -5 or 6 - short stories. Two wonderful fiction writers were my mentors: David Huddle and Mary Elsie Robertson. When I expressed my frustration with the short story form to Mary Elsie and she saw how I struggled to get the stories done, I remember she told me that she thought I'd do my best work in the novel. I do have the long breath! People who know me would attest to this, but believe it or not I was once very shy and inhibited and fearful about expressing myself. I think that is one reason I turned to writing. It was easier for me than talking was.
I enjoy creating characters and writing scenes and dialogue. I still struggle with structure in fiction. It's funny isn't it, that you can understand a story and take it apart, analyze it, but still have trouble creating your own story. It's a testament to the fact that the creative process is entirely different in each one. Criticism requires another part of the brain. What is it that Eudora Welty said? She was, I believe, joking in an interview she gave with Reynolds Price, and she said, "I think of writing stories as going south, and writing essays as going north."
As a writer, when I began in seriousness, it was poetry that grabbed me. When I was a college student, I read over and over again, Denise Levertov's book, RELEARNING THE ALPHABET. You can imagine how amazing it was to me a few years later, to be chosen to study with her in a class called "Master Poets/Apprentice Poets," an NEA grant-funded funded program conceived by the Worcester County Poetry Association. And even today, I think I would mainly define myself as a poet.
However, I do remember making a conscious decision as a graduate student in the MFA Program for Writers at Warren Wilson, to study fiction writing. I had, thinking it was required, submitted an application with a writing sample in both fiction and poetry. I simply read the application wrong, thinking I needed to submit in both genres rather than to choose one. When I arrived on campus, I remember being told by Ellen Bryant Voigt that I needed to choose. I also remember telling a group of new students and faculty in a round robin, that I'd chosen to study the fiction writing process because I felt I had too many stories to tell and that poetry could not hold them all.
My poetry as a whole might be characterized as narrative. No surprise there. Of late, I have however, been tending toward the more lyrical and going for more of a sense of duende and taking more risks with form.
The only time I have not been consistently writing poetry in the last thirty years (it's frightening to think of that time period having passed!) was while I writing my memoir. I have thought long and hard about why that was the case. To me, there is something at the core of memoir that is shared in the writing of poetry. The genres seem rooted in the same place - at least for me--and they share a similar process in the unearthing of feeling.
No, to answer your question finally, I don't think I favor one over the other. I would like to be known as someone who devotedly practices in both genres and hopefully becomes accomplished in both processes.
I write something every day, even if it is only notes related to some creative idea I have, or something I've been working on. Sometimes it is a journal entry, or even a long expository email to another writer. On good days, I work on one of my projects and sometimes write many pages.
Who are your favorite writers that you read over and over again?
The writers I keep going back to….hmnmm. Let's see. Poets - Levertov, of course, my first teacher of poetry writing, James Wright, Neruda, Galway Kinnell, James Tate, Ellen Bryant Voigt, Sharon Olds, and recently I've found Rebecca McLanahan and keep going to back to her wonderful poems about relationships. And of course, I love William Carlos Williams. On the fiction side there's Andre Dubus (the father), William Trevor, Alice Munro, Jhumpa Lahiri., -- oh, any I love the edginess of Junot Diaz. Those writers are all known as masters of the short story, a form I struggle with. I love the novelist Zadie Smith. Her most recent novel, ON BEAUTY, is brilliant. Richard Wright was important in my development as a writer and human being and I go back to him sometimes, too. I enjoy reading Francine Prose, who was one my teachers in graduate school. I like her travel writing as much as her novels. And a couple of the old stand-bys - Hemingway and Welty, whose stories I have read with my son. And my old compatriots, John Dufresne and Edward P. Jones, friends for decades, I keep going back to their wonderful work.
You currently are writing a memoir called MY FATHER'S EYES. Why did you decide to write a memoir?
I am not currently writing a memoir. I wrote a memoir. MY FATHER'S EYES has been finished for a few years and so far only a couple of pieces are in publication or process of publication. HANGING LOOSE will be publishing a chapter in their Fall 2006 issue. I don't intend to work any more on the manuscript until I have an editor though I hope it will someday be a published book. I need to move on, to work on my novel and on publishing some of the poems and writing new ones, so I haven't been actively looking for a publisher for the memoir very much lately.
It is a difficult time for literary memoir. I believe, from the responses I've had to readings I've given from the manuscript, that it could be a successful book. But publishers aren't much interested in the literary memoir these days. A very well-respected literary agent, wrote to me in an email, that an editor had advised her that if the literary memoir she was planning to send her for consideration wouldn't win a national prize, then not to even bothering sending it. So that's the kind of thing serious writers of memoir are up against today.
I wrote the memoir after spending almost ten years trying to use essentially the same material in an autobiographical novel. It was the late 90s and a different variety of memoir --one that didn't tell the stories of celebrities or powerful people-became very popular. These memoirs - ANGELA'S ASHES leading the parade -- were sometimes referred to as stories of the "lifestyles of the poor and ordinary" - that was a real headline in a review about memoir of that time in the Boston Globe. I show it to groups when I give workshops on writing memoir.
I was reluctant to attempt a memoir at first. I thought it the lesser cousin of fiction. I didn't think it could be art. Little did I know, I began to read some of the memoirs and saw how wrong I was. One in particular, by Cambridge writer Richard Hoffman, a friend of mine, really made the difference. His memoir, HALF THE HOUSE (originally published by Harcourt and now in paperback with a different press?) was beautifully written, poignant, and a work of art. I shared a similar family background with Richard and that, too, gave me confidence that I could write this story. Richard at the time was teaching a Master Class in writing memoir and I was awarded a couple of small professional development grants from the Massachusetts Cultural Council, to help with tuition. I studied with Richard for about a year and half while working on the memoir, going off on my own when I'd learned from him what I needed to complete it.
MY FATHER'S EYES tells the story of my relationship with my dad, in the context of family and community. When I was a kid, he was losing his sight from an inherited retina condition. I was the oldest and became a guide for him, helping him navigate and describing the world as his sight was diminishing. So I guess it makes sense that I became a writer, after that experience. The memoir is set against the backdrop of the 1950s and 60s in a parochial neighborhood. I think the difference between that time and our own in which we've seen the Americans With Disabilities Act and the deciphering of the human genome are made perfectly clear in the story. The childhood chapters alternate with contemporary ones detailing the week of my father's death, the "Memorial Days" chapters, which function as the lens for viewing my father's later adult life, my own, and the complicated relationship we had with each other.
All writers have material special to them and no matter what genre you work in, you use it. Yes, I wanted to give my father his due, to record his struggle and the kind of world in which it played out. But more than that, I am artist, a writer, and my main material is relationships, and family is, we all know, the primary one. That doesn't mean I don't write about other things or that if I write about a family it will always be my family, even if it's called fiction. That isn't true at all. Again, I'd quote Eudora Welty about the difference between writing fiction and non-fiction. She says that in fiction a writer writes "out of oneself" not "of oneself." The empathy you have for your characters comes out of your own experience. Spending ten years, ten frustrating years, trying to write a novel drawing upon my family, taught me the difference. I could never get the voice or structure right. I was too invested in the real story to allow my imagination the free reign necessary in fiction writing. I hope, now that the memoir is done with, that my fiction can have a life of its own.
You have given workshops on memoir writing. What do you try to share with those who are taking your workshop?
I do give workshops on memoir. Most recently I did a couple of sessions for the Quincy Public Library. I have a talk I give about how I came to write the memoir. It details the struggle with the autobiographical novel before I was able to commit myself to writing a memoir, and it examines examples of different memoirs and takes a look at process issues. I learned a lot from reading what Patricia Hampl (author of A ROMANTIC EDUCATION and many other wonderful books) has to say about process and in the talk I analyze the examples I've chosen, applying her ideas for establishing a voice that has integrity. I discuss how memoir is different from fiction and other non-fiction, particularly autobiography. Often the people who come to the talk are interested in a workshop component because they would like to write memoirs. Most, I've found, aren't necessarily interested in publishing their stories, but rather they want to write them and pass them on, a legacy for future generations. I think that's admirable. I think that I am able to get them started with ideas and strategies for beginning and structuring that kind of thing. One point I try to get across to anyone who attends my talk or workshop is one Richard Hoffman used to make in his memoir master class and that is, that a memoir is a history, and in the case of someone like me, or any of those writers from the period in the 1990s when ordinary lives were chronicled, it is a history that probably wouldn't be otherwise recorded but which has its own significance nevertheless.
What is the strangest thing you've ever done trying to find writing material?
Live? Isn't life strange? I don't think I have to do much to find writing material. It seems to be everywhere. For me, at least, that is the way it is. Who was it said, something like… anyone who has survived childhood has enough material for the rest of her life. Maybe it was Flannery O'Connor. I'll have to look up that exact quote and its author.
Your husband, Mark Pawlak, is a writer and one of the editors of Hanging Loose Press. Do you give each other feedback on your work?
My husband is Mark Pawlak and he is poet and editor of Hanging Loose Press. He sometimes shows me his work, but often the first time I get a look at it, is when it's published somewhere. Once in a while now, I will show him something I'm working on, but not as often as I used to. When I was writing the memoir I would read him what I'd written every day. Even when he was sick of hearing from me! It kept me going. Also, since I'd left my paying job to write and he was supporting me, I think I might have also wanted him to know I was working hard nevertheless, that I was making good use of my time.
One of my favorite poems is called, "The House Is Settled" (Observing the Children's Orchestra). You wrote this while waiting for your son Gianni to finish his music lesson at Longy. Please talk about this poem.
Thank you. I have had a good response to that poem. It's actually one I have read to Mark and he loved it, thought it's one of the best poems I've ever written. I am happy about that, since it's also one of the newest, so maybe that means I'm on the right track! I wrote "The House is Settled" after years of waiting around at the Longy School of Music in Cambridge, while my son had lessons and ensemble rehearsals. Longy is an absolutely wonderful place, with music of all instruments and kinds coming out its ears. I used to sit waiting for him in the lobby where there is a lovely window seat and while I read or edited something I was working on, I could hear opera coming from one room, flute in another, piano, an orchestra rehearsing in Pickman Hall. And I also would sometimes sit in on rehearsals there. The poem was written about a rehearsal I observed on a Saturday morning, of the Children's Orchestra. Saturdays at Longy during the school year are wild. The lobby is full of parents and children of all ages and the kids go rushing up and down the corridors with their instrument cases, which are sometimes bigger than they are. There is so much life. Going into Pickman to watch the orchestra was a refuge when I wanted quiet or inspiration. The director commands the students' attention and you can hear every word, every critique, every suggestion because they are all so quiet. I sat there writing down things I heard. Many of these actual comments appear in the poem So it's kind of a found poem, but not really, because later I worked with what I had seen and heard - quite a bit, in fact.
Gloria, thank you so much for your interest in my work.

---
Etkin Getir
Istanbul Literature Review, Turkey
Editor in Chief
http://www.ilrmagazine.net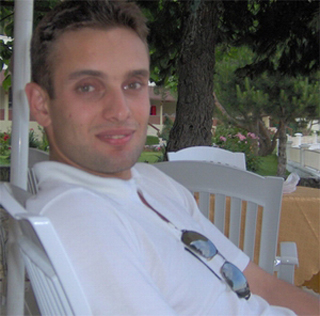 Write a bio about yourself.
I don't like to get lost in personal details, thus it's going to be a short one. I've been writing fiction and ocassionally poetry for years and I am a published author in Turkey. However, as you can see from my literary career, I'm more of an editor than an author. I was the editor of Storyteller Web Magazine for two years between 2000 and 2002. Then, in 2005 I launched Istanbul Literature Review project and since then I'm the editor of the magazine. Time to time, I also took over the editorial responsibility of some minor magazines here in Turkey, too.
When did you start publishing Istanbul Literature Review?
To give an exact year, the idea came to me in the early 2005. In fact, I was thinking about a new project since the end of Storyteller. As you may know, I had published Storyteller Web Magazine with a similar concept for two years, beginning in 2000. For some reasons, the project came to an end. So I was already an active player in the online literature scene, as well as a loyal reader.
When you take a look at the online and print literature publications, you come across Paris Review, Barcelona Review and so on. Istanbul is of a significant importance as it bridges Asia to Europe, and the past to the future. However, our city does not have a significant international literary publication. With this brand-new project, my aim was to fill in this gap. And I guess, so far I have succeeded to some extent.
Anyway, our debut issue came out in September 2005 and since then a growing number of readers enjoy Istanbul Literature Review every edition.
What type of work do you look for?
First of all, they must be innovative. So far, with the current selection of work, we've reached a significant level in this respect. And second, diversity is important. When all the pieces come together to make up the contents of an edition, it's important to provide readers a variety of work they will enjoy. Authors from all over the world do succeed to contribute to this two factors and you can see pieces from United States to Nepal, from France to India in one single edition. That's what we call "Bridging the cultures." So far, I believe Istanbul Literature Review helps people from all around the world appreciate the common heritage of mankind.
Finally; if it is to be successful, an international literary review mustn't be repetitive; this is of a vital importance.
You have others involved with your magazine. Please name them and tell how they became part of your magazine.
As for the editorial board, my acquaintance with my consultant editor Thomas Fortenberry goes back to Storyteller years, just like some of the Staff authors. He helps me with his experience as an editor and we sometimes discuss the future of our publication and exchange our experience. Needless to say, he helps me completely on a volunteer basis. The other one, Louise is a delightful English woman who helps me as a English Language Consultant. She also takes care of the translation of Kitchen column in Turkish Delight section as well.
When it comes to the staff authors, some of the authors come from Storyteller years; just to name a few: Scott Muschett, Jim Kohl and Patrick Julian Cassidy. Throughout our short one-year history, many talented authors joined our staff. We made a very good and sincere family along with the contributors from different places around the world.
As I always say, I owe at least 90% of the success of our publication to the talented authors who choose to join Istanbul Literature Review staff without any material expectation.
How do you balance your time being an editor?
Indeed, time management is an important factor for an editor. There's a growing flow of submissions every issue and managing them is really a hard thing. Besides, most of the magazines around the world choose to hire a webmaster; however web design is one of my favourite free-time activities, so I took over the webmastering and web design of Istanbul Literature Review. I spend time carefully evaluating all the submissions I receive, because they are invaluable signs of human creativity. If all the authors obey the deadlines in the submission guidelines, there occurs no problem.
Describe the writing scene in Istanbul
An author can find any inspiration he or she needs in such an interesting and splendid city as Istanbul. Along with its natural beauty like Bosphorus, rich historical heritage and interesting range of people, one can easily see Istanbul is a source of inspiration itself. Therefore, we have some very good and talented authors here, both in professional and amateur levels. We have a number of literary magazines which encourages youth to create and write. This is so for every kind of art, not just for literature. In my point of view, encouraging the youth and amateurs is the sole factor for the advance of national literature, which is being done quite well here. As for the online literature, we also have lots of literary portals here. They usually incline to make it not as periodicals but as portals which is updated frequently. These portals serve to getting people to write and develop their skills as once their work appears on the page, they are able to get the reaction and feedback immediately. However, as I mentioned before, Istanbul lacks of internationally published reviews.
Who are some of your favourite writers?
Let's begin with the famous ones, then. First, Jerzy Kosinski whose life and works are still a matter of great contreversy, is one of my all-time favourites. Not only do I like his fiction, but also his style has a great impact on my work. One should definitely read the Painted Bird by Kosinski. Cockpit and Being are the other must-reads by him. Stefan Zweig is another great narrator of the past century in my opinion, and both his memoirs and his fiction impresses me. Among the other authors I like; Panait Istrati, my childhood hero Jose Mauro de Vasconcelos, George Orwell, Giovanni Guareschi ( he is the man of humor) and Refik Halit Karay in Turkish literature.
You have written articles for the magazine. Do you write poetry and fiction too?
Yes, I do write. Mostly I write short stories in Turkish and also I made some attempts in the poetry scene. I call them 'attempts' because even though I like reading poems, writing poetry is not really my thing. Writing good poetry is an admirable skill which I am not familiar with. My stories and some of my poems were published on some online Turkish magazines and right now I'm working on my first novel.
Describe the room you work in when writing.
I divide my time mainly in two cities: Istanbul and Gelibolu, my holiday residence (Gallipoli, as you better know). In Istanbul, I mainly deal with the editorial job, and I work little on my stories. I usually write my stories in Gelibolu. It's a fantastic place which offers a perfect tranquillity and the room I work in is overlooking to Dardanelles Strait through trees. This beautiful scene injects inspiration for my work. As far as poetry is concerned, in my point of view, writing poetry is an immediate thing and once you get the idea, you should put it on the paper, and then it's not that open to make any changes. Therefore, writing poetry, for me, is regardless of place and time.
Any last comments?
First of all, I'd like to address to the readers and authors from all around the world. Being the editor of such a wonderful literary review is probably one of the most rewarding positions in the world. Getting to know all these beautiful people is sometihing really exciting. I owe these people a great deal of gratitude, since from the comments I receive, I see them appreciate all my efforts, which keeps me going. And then, thank you very much Gloria, for giving me the opportunity to appear on your beautiful newsletter. Besides, we are in touch with each other from the very beginnings of our organizations, and I'd like to thank you very much for your support.

---
FINE ARTS WORK CENTER in Provincetown
Spring/Summer 2006 Readings & Events
All events are open to the public for a $5 suggested donation and held at 8pm in the Stanley Kunitz Common Room at 24 Pearl Street unless otherwise noted.
EXHIBIT: FAWC Former Fellows 1994-1995
Curated by Paul Bowen
Exhibit Dates: May 19 to June 6
Opening: Friday, May 19, 6-8:00 pm
READING: Novelists Tommy O'Malley
and Justin Tussing
Saturday June 3, 8:00 pm
EXHIBIT: Dimitri Hadzi
Exhibit Dates: June 9 to 27
Opening: Friday, June 9, 6-8:00 pm
EXHIBIT: Webbworks
Exhibit Dates: June 30 to July 18
Opening: Friday, June 30, 6-8:00 pm
EXHIBIT: Visual Arts Jury Show
Exhibit Dates: July 21 to August 8
Openin: Friday, July 21 6-8:00 pm
EXHIBIT: 30th Annual FAWC Auction
Items on Exhibit: August 11 to August 18
Opening: Friday, August 11 6-8:00 pm
Auction: Saturday, August 19
Dinner, Coctails and Silent Auction:
6:00-7:45 pm
Live Auction: 8:00 pm
EXHIBIT: 2006 Ohio Arts Council Visual Arts Fellow
Exhibit Dates: August 21 to September 1
Opening: Friday, August 25 6-8:00 pm
EXHIBIT: MassArt MFA Program Faculty Exhibition
Including works by Helen Miranda Wilson,
Gregory Amenoff, Joan Snyder, Jim Peters and others
Exhibit Dates: September 8 to September 19
Opening: Friday, September 8 pm
EXHIBIT: Outer Cape Artists Residency Consortium
Including works created by artists at dune shacks in the Cape Cod National Seashore
Exhibit Dates: September 22 to October 3
Opening: Friday, September 22 pm
http://www.fawc.org/events/index.shtm
FINE ARTS WORK CENTER
24 Pearl Street
Provincetown, MA 02657
phone: 508.487.9960
fax: 508.487.8873
www.fawc.org
general@fawc.org

---
POETRY READINGS
(These readings current as of july 1st, go to the Readings page to see updated listings!)
BOSTON POETRY SLAM
The Cantab Lounge
738 Massachusetts Ave, Central Square, Cambridge, Mass
(617) 354-2685
cantab@slamnews.com
http://www.slamnews.com/
Wednesday, 8 pm open mike; 9:30 pm feature; 10:30 pm slam
Hosted by:
Slammaster Simone Beaubien,
J*me, Valerie Lawson, & Ryk McIntyre
with MC Emeritus, Michael Brown.
$3, unless noted
Please Note:
*****18+ everyone must have a photo ID*****
July 5, 2006
Intense local poet Dave Winter.
Open slam.
July 12, 2006
Feature TBA.
Open slam.
July 19, 2006
Chicago poets Nick Fox and Tim Cook.
Open slam.
---
ArtBeat's WordPlay Reading
July 15, from 1 to 2:30pm
MacIntyre & Moore Booksellers
255 Elm Street/Davis Square
Somerville, MA
Various Somerville writers will read
---
Gypsypashn's Poetry Caravan at Bestseller's Cafe
July 20th, 6:30 PM
Sean Theall
September 21st, 6:30 PM
Jimmy Foritano
Bestseller's Cafe
24 High Street
Medford, MA. 02155
Refreshments will be served.
---
NEW ENGLAND POETRY CLUB READINGS
ALL FREE
***UPCOMING EVENTS***
Sunday, July 9, 2006 4:00 PM
Salute to Amy Lowell with Honor Moore
East Lawn National Historic Site
105 Brattle St.
Cambridge, MA
Sunday, July 23, 2006 4pm
Lonfellow Lawn
105 Brattle St.
Cambridge, MA
The Mission of Poetry in 21st Century
Poetry editor Christian Wiman editor of Poetry Magazine and John Barr director of the Poetry Foundation discuss poetry trends and read from their own work.
Sunday, August 6, 2006
Longfellow Lawn
105 Brattle St.
Cambridge, MA
Salute to Montale with Harry Thomas, David Ferry etc… and music
Thursday August 10th 5pm Arev Armenian Folk Ensemble
presenting traditional instruments and music of the Armenian people.
Sunday, August 20, 2006 4pm
Lonfellow Lawn
105 Brattle St.
Cambridge, MA
Voices of Diversity
Curbstone Press poets, Kevin Bowen, Martha Collins, Danielle Legros George, Tino VIllanuevo etc.
September 23rd Sunday 1.30pm
Student Winners of New England Poetry prizes
---
Poets, Friends, Hip-Hop Nation, New era Beatniks, etc. . .
What's Up Next and VERY Cool & Diverse:
"WORD ON THE STREET" POETRY READINGS
@ SWEET FINNISH BAKERY, 761 CENTRE STREET, JAMAICA PLAIN
THURSDAY, JULY 6TH, 7:00 - 8:00 pm
FEATURED POETS: ALICE KOCIEMBA, SYBILLE REX, CAROLYN GREGORY
(OPEN MIC SIGN-UP starts at 6:00 p.m.)
CELEBRATE YOUR INDEPENDENCE DAY WITH ART!!!!!!!!!!!!!!

---
Reading with April Ossmann in the Wayne Poetry Series
FRIDAY, JULY 28, 2006 7:30p.m.
at the Cary Memorial Library
17 Old Winthrop Road
Wayne, Maine.
---
Moon Pie Press Readings in Maine
Sunday, June 25, 2006; 4 PM
Damariscotta Library Poetry Series
"A Symphony of Poets" summer series, 4-7 PM, Skidompha Library, 184 Main St. Features Jay Franzel, Cynthia Brackett-Vincent, Ellen Taylor and more. Open reading follows. Refreshments.

Thursday, July 27, 2006; 7 PM
The Press Room in Portsmouth, NH - Spoken Word
This venue is really cool, and there will be a band. Featured readers will be Nancy Henry, Michelle Lewis, Marcia Brown and Alice Persons. 77 Daniel St, historic downtown.

Sunday, July 30, 2006; 4 PM
Skidompha Library Poetry Series, Damariscotta
Poetry series on Sunday afternoons this summer. Alice Persons will be reading, with other poets. 4-7 PM. Details to follow

.

---
Real Art Ways
56 Arbor Street
Hartfort, CT
July 6, 2006 8:00 PM
Readers: Jamie Cat Callan and Steve Almond
Jamie Cat Callan's new book, Hooking Up or Holding Out is due out in November from Sourcebooks. Steve Almond is the author of My Life in Heavy Metal, Candy Freak and The Evil B. B. Chow.

---
The Cornelia Street Cafe
29 Cornelia St. (Off Bleecker)
NYC
July 17-20 6:00 PM
The Cornelia Street Cafe (in Greenwich Village) will host a marathon reading of THE ILIAD. 24 poets, including Kurt Brown, Laure-Anne Bosselaar, Angelo Verga, and Červená Barva Press poet George Held, will each read from one of the epic's 24 books, six books and six poets per night.
George Held will be reading Book 14, "Hera Outflanks Zeus."
---
Thad Rutkowski will be the featured reader in all these readings:
UPCOMING READINGS

July 7, Friday, 8 p.m., Feature before poetry slam, Juna's Cafe, 146 E. State Street, Ithaca Commons, Ithaca, N.Y. http://www.slamtractor.com or http://www.junascafe.com
July 14, Friday evening. Reading for disaster relief anthology In the Arms of Words, edited by Amy Ouzoonian. Writer's Voice of the West Side YMCA, 5 W. 63rd Street (between Broadway and Central Park West), Manhattan. Free admission. Free wine.
July 27, Thursday evening, Word Thursdays reading, Bright Hill Center, Treadwell, N.Y. Hosted by Bertha Rogers.
August 11, Friday evening, Ka Huina Gallery, Hilo, Hawaii.
August 22, Tuesday, 7 p.m. Reading/book signing. Barnes & Noble. 2289 Broadway (at West 82nd Street). Free. (212) 721-5282.
Sept. 6, Wednesday, 6-8 p.m. Reading at Cornelia Street Cafe, 29 Cornelia Street, Manhattan. Hosted by Bob Quatrone. $6, includes drink. (212) 989-9319.
Nov. 10, Friday, 7-9 p.m. Memoir reading, Callanwolde Fine Arts Center, 980 Briarcliff Road N.E., Atlanta, $10. Good refreshments. Hosted by June Akers Seese: jakers1@mindspring.com
Hope to see you! --Thad Rutkowski
---
NEW YORK STATE SUMMER
WRITERS INSTITUTE
July 3 - 28, 2006
Free and Open to the Public / Schedule Subject to Change
Schedule of Public Readings
Skidmore College, Saratoga Springs, New York
8 p.m., Davis Auditorium, Palamountain Hall
(Unless otherwise noted)
http://www.albany.edu/writers-inst/nysswi.html
July 3
Richard Howard (Pulitzer Prize, Poetry) and Howard Norman (novelist, The Bird Artist)
July 4
Elizabeth Benedict (novelist, Almost, The Practice of Deceit) and Wayne Koestenbaum (poet)
July 5
Mary Gordon (novelist, Pearl) and Frank Bidart (poet, Desire)
July 6
April Bernard (Walt Whitman prize, poetry) and Caryl Phillips (novelist, A Distant Shore)
July 7
Robert Pinsky (former US Poet Laureate)
July 10
Nicholas Delbanco (novelist, What Remains) and Jim Miller (Democracy is in the Streets)
July 11
Louise Glück (winner, Pulitzer Prize)
July 12
Carolyn Forché (winner, Lamont Poetry Prize) and Marilynne Robinson (novelist, Housekeeping)
July 13
Honor Moore (author, Darling) and Francine Prose (novelist, A Changed Man)
July 14
Gish Jen (novelist, The Love Wife) and Darin Strauss (novelist, The Real McCoy)
July 17
Rick Moody (fictionist, The Ice Storm) and Julia Slavin (novelist,Carnivore Diet)
July 18
Amy Hempel (fictionist, Reasons to Live) and Allan Gurganus (Guggenheim Fellow and novelist, The Practical Heart: Four Novells)
July 19
Jamaica Kincaid (novelist-memorist, Mr. Potter, not, A Small Place) and Henri Cole (poet, Middle Earth)
July 20
Lucie Brock-Broido (poet) and Mary Gaitskill (author, Two Girls, Fat and Thin)
July 21
Lee K. Abbott (fictionist, Wet Places at Noon) and Phil Lopate (author, Waterfront)
July 24
Darryl Pinckney (author, Sold and Gone) and Kathryn Harrison (novelist-memoirist, The Kiss)
July 25 (Gannett Auditorium)
Charles Simic (Pulitzer Prize, poetry) and William Kennedy (Pulitzer Prize, Ironweed)
July 26 (Gannett Auditorium)
Russell Banks (novelist, Continental Dirt [PEN/Faulkner Award], Affliction, The Darling) and Chase Twichell (poet, Perdido)
July 27 (Gannett Auditorium)
Joyce Carol Oates (National Book Award, them; We Were The Mulvaneys)
July 28
Film & Discussion
THE SPY WHO CAME IN FROM THE COLD
Stanley Kauffmann (film critic of the New Republic magazine), Darryl Pinckney (author) and Philip Lopate (author)
The New York State Writers Institute, established in 1984 by award-winning novelist William Kennedy at the University at Albany, State University of New York, announces its 21st annual summer program. Under the joint auspices of the Office of the Dean of Special Programs at Skidmore College and the New York State Writers Institute, the summer program will be held on the Skidmore campus in Saratoga Springs, New York. The 18th season will run from July 3 through July 28, 2006, and will feature creative writing courses in poetry, fiction, nonfiction, translation, and screenwriting. Students may enroll for either two weeks or for the entire four-week season.
The Institute will offer courses for undergraduate and graduate credit, as well as noncredit courses. Standard three-hour class meetings, three days each week, will be supplemented by a program of Tuesday and Thursday afternoon round-table discussions with visiting writers. A fiction writer-in-residence reads entire student novels or extensive works in progress--not collections of stories--and meets with students on a tutorial basis. A poet-in-residence reads book-length poetry manuscripts, offers advice for revisions and eventual book submissions, and meets with students on a tutorial basis. The tutorial fee is $350. The program sponsors public readings by visiting and staff writers Monday through Friday evenings. Weekend programs include publishing symposia and student readings. An extraordinary staff of distinguished writers, among them winners of such major honors as the Pulitzer Prize and the National Book Award, will serve as institute faculty members.
Contact Chris Merrill at 518-580-5593 or cmerrill@skidmore.edu for further information.

---
The Be Blank Consort, with John M. Bennett, K. S. Ernst, Scott Helmes, and others to be announced, will perform at
The Talking Head Club
203 Davis St.
Baltimore, MD
Saturday, July 8, 2006 as part of a benefit for Peek Review.
Also appearing will be several bands and Rupert Wondolowski, Buck Downs, Justin Katko, Chris Toll, Ric Royer, and others.
Location and other info at http://talkingheadclub.com

---
CAT Events
Poetry and Translation with Chana Bloch and Kirsten Rian Part of the ongoing Found in Translation exhibit at the Center for the Book
Friday, July 21, 2006, 7:00 p.m.
San Francisco Center for the Book
300 De Haro Street (at 16th)
San Francisco
415.565.0545
---
City Lights Books Readings
Readings
Sunday, July 9th, 5 pm
LaborFest Reading
Labor, working-class and political poetry with international and local voices. With new San Francisco Poet Laureate Jack Hirschman, Agneta Falk, Rolando Carrillo, Alice Rogoff, Jeanne Powell, and Serge Echeverria. Translations from Pablo Neruda by Jack Hirschman and Serge Echeverria.
Tuesday, July 11th, 7 pm
Celebrate S.F. Zine & Artist Book Publishers
Come spend an evening with San Francisco Book Artists and zinesters Fred Rinne, Artnoose, and Juliette Torrez. Support San Francisco's micro-presses, browse a handmade book, and hear local zinesters read from their work.
Wednesday, July 12th, 7:30 pm
Red Poppy and City Lights present:
A Reading for Pablo Neruda's Birthday featuring San Francisco Poet Laureate Jack Hirschman and young Berkeley poet Kristen Alina Sbrogna at The Red Poppy Art House (23rd & Folsom, San Francisco). Suggested donation $5-$20 to benefit Red Poppy's Neruda documentary "The Poet's Calling" and a new anthology of Chilean poets who grew up during the Pinochet dictatorship, The Children of the Coup.
Tuesday, July 25th, 7 pm
Jack Hirschman reads from The Arcanes, published by Multimedia Edizioni
Thursday, July 27th, 7 pm
Annalee Newitz celebrates the release of Pretend We're Dead: Capitalist Monsters in American Pop Culture, published by Duke University Press
City Lights Books
261 Columbus Ave.
San Francisco, CA 94133
415-362-8193

---
Dear friend of The Bardroom (magyarul lejjebb),
Chad Faries, who used to live in Budapest as a Fulbright scholar, and performed at the very first Bardroom five years ago, will be a guest at our next event.
The show will start at 7.30 pm on Sunday July 9 in Nyitott Muhely (Rath Gyorgy u. 4), near Deli train station.
Faries will read poetry from his book The Border Will Be Soon: Meditations on the Other Side, just published by Emergency Press in New York. The poems in the book are meditations on Yugoslavia, written during Faries' visits to that former country between 1995-2000. More information on the book, its author, and the publisher can be found at http://www.emergencypress.org.
Another special guest on July 9 will be British poet Sara Wingate Gray. She has performed at the Aldeburgh Poetry Festival, the Glastonbury Festival and Amsterdam International Poetry Festival, and presents a poetry show on Future Radio FM. She also runs The Poetry Cubicle, an interactive poetry space and library. Her website is http://www.sarawingategray.co.uk.
And we have one more featured writer from abroad. This is Chris Fink, assistant professor of English at Beloit College in the US, editor of the Beloit Fiction Journal, and widely-published author of stories and essays. His earlier jobs have included being a dairy farmer and journalist (simultaneously).
In addition, the American-Hungarian writer Paul Olchváry will make a welcome return to The Bardroom to present another of his humorous character monologues.
There will be the usual open mike opportunities for anyone with some English-language stories, poems, comedy or songs to share with the audience. There will also be quizzes and a poetry writing competition.
Your hosts will be David Hill and Aaron Hunter.
See you there!
The Bardroom
---
Következo estünk egyik vendége az a Chad Faries, aki akkor Budapesten élo Fulbright-ösztöndíjasként már a legelso Bardroomon is fellépett öt évvel ezelott.
A musor 7:30-kor kezdodik június 9-én vasárnap, a Nyitott Muhelyben (Ráth György u. 4, Déli Pályaudvar közelében).
Faries The Border Will Be Soon: Meditations on the Other Side címu kötetébol fog felolvasni, ami most jelent meg a new yorki Emergency Press kiadónál. A versek Jugoszláviáról folytatott meditációk; Faries 1995 és 2000 között többször is járt a volt országban. A könyvrol, a szerzorol és a kiadóról további információ a http://www.emergencypress.org oldalon.
Másik különleges vendégünk a brit költo, Sara Wingate Gray. Fellépett az Aldeburgh Költészeti Fesztiválon, a Glastonbury Fesztiválon és az Amszterdami Nemzetközi Költészeti Fesztiválon, a Future Radio FM-en pedig versmusort vezet. Ezek mellett vezeti a The Poety Cubicle-t, egy nemzetközi versteret és -könyvtárat. Honlapja http://www.sarawingategray.co.uk.
Harmadik külföldi vendégünk Chris Fink, az egyesült államokbeli Beloit College angolprofesszora, a Beloit Fiction Journal szerkesztoje és számos történet és esszé írója; de korábban volt már tehenészeti munkás és újságíró is (egyszerre).
Továbbá újra velünk lesz Paul Olchváry is, aki újabb humoros karaktermonológot ad majd elo.
És persze lesz a szokásos nyílt mikrofon, kvízek és versíróverseny.
A házigazdák David Hill és Aaron Hunter lesznek.
Reméljük, találkozunk!
The Bardroom

---
Kosmos Theatre Group is the only English language theatre group in Brugge, Belgium and welcomes scripts for its first season of play readings. These events will be free to the public and feedback will be asked for after each reading –feedback that will in turn be offered by to the playwright as the only compensation we can offer for her/his work.
Scripts may be submitted via email as a word doc to martin.burke@pandora.be
All submissions will be replied to. Put Kosmos Submission and your last name in the subject line.

---
Philadelphia, PA - InterAct Theatre Company proudly announces its 19th Mainstage Season, which will begin performances in October 2006 and feature one award-winning favorite, two world premieres and one U.S. premiere.
---
The Stories Behind the Sound Bytes
A Message from Seth Rozin,
InterAct Theatre Company's Producing Artistic Director
---
We get our news these days from a wide variety of sources. Some offer tantalizing sound bites, others offer in-depth analysis and opinions; still others offer a litany of facts and statistics and detailed information. But no matter how much information they provide, none offer two intimate hours of commercial-free human experience.
At InterAct, we believe that playwrights are the true chroniclers of today's world, and that an important way to expose the public to a critical issue, or a current event, or another culture is through stories of extraordinary individuals living in extraordinary times.
The plays we've selected for our 19th main stage season invite audiences to delve into the lives of people who are facing some of the world's most pressing and fascinating conflicts. They are plays that ask vital questions without offering quick and easy answers. At InterAct we offer the human stories behind the news stories. We offer another way to learn about the world - a way for audiences to become not just activists, but InterActivists.
---
ABOUT THE 2006/2007 SEASON
---
InterAct Theatre opens its 19th season with Manuel Puig's critically-acclaimed drama, KISS OF THE SPIDER WOMAN, directed by Seth Rozin and featuring a cast lead by Philadelphia favorite, Frank X. Adapted from Puig's acclaimed novel prior to its incarnations as a powerful film and Broadway hit musical, the original stage play remains a searing drama about two Argentinean men - a gay window dresser and a socialist rebel - forced to share a claustrophobic jail cell. Imprisoned by an oppressive government for their beliefs and their lifestyle, each man comes to find solace in the other's company, as the line between the erotic and the political begins to blur. Intimate, intense, tender and startling, KISS OF THE SPIDER WOMAN reveals an unlikely love story in the most inhuman and grueling of circumstances. KISS OF THE SPIDER WOMAN begins October 20, 2006 and runs through November 19, 2006.
In January 2007, InterAct Theatre Company and the National New Play Network present the World Premiere production of A HOUSE WITH NO WALLS, written by Philadelphia playwright, Thomas Gibbons, and directed by Seth Rozin. Following on the extraordinary success of PERMANENT COLLECTION and BEE-LUTHER-HATCHEE, both of which have gone from their World Premiere productions at InterAct to becoming two of the most produced plays across the country, A HOUSE WITH NO WALLS represents the final part of Gibbons' "race trilogy." The play - inspired by real-life events in Philadelphia - dramatizes the conflict between a conservative African-American academic and an ultra-liberal, Afro-centric political activist. The battleground for these two opposing forces is the proposed site for the new American Museum of Liberty, which happens to be on the grounds of George Washington's Philadelphia home, including its slave quarters. Flashing between a current day debate over what "freedom" truly is, to the dramatic story of one of Washington's slaves as she contemplates escape, A HOUSE WITH NO WALLS serves as a springboard for a complex and volatile exploration of whether or not African-Americans should embrace the legacy of slavery as their primary cultural identity or discard it as a mantle of "victimhood." A HOUSE WITH NO WALLS will be featured in the Philadelphia New Play Festival: Where Theatre Begins, a program of the Theatre Alliance of Greater Philadelphia, which will take place February 8 - 18, 2007. A HOUSE WITH NO WALLS runs on InterAct's mainstage from January 19 through February 18, 2007.
The season then continues with the World Premiere of WHEN SOMETHING WONDERFUL ENDS, written by Sherry Kramer. This poignant, funny, edgy, theatrical and politically-astute one-woman tour de force weaves three seemingly unrelated threads - the death of the playwright's Midwestern Jewish mother, the Barbie Doll craze of the early 1960's, and the complex and insidious oil-driven global economy - into one an astounding whole. WHEN SOMETHING WONDERFUL ENDS artfully spins a yarn that reveals the full extent of America's consumerism and oil addiction, while hearkening back to a time of seeming innocence, when anything seemed possible; a time when Barbie represented a bright new future. WHEN SOMETHING WONDERFUL ENDS begins performances April 6, 2007 and runs through May 6, 2007.
The season then concludes with the East Coast premiere of SKIN IN FLAMES, written by Guillem Clua and translated by DJ Sanders. Directed by Seth Rozin, SKIN IN FLAMES tells the story of a famous photojournalist, who returns to the country where his career was launched during a brutal civil war. One photograph - of a schoolgirl flying through the air after a bomb explosion - has since become a world-renowned icon of war, violence and innocence. While the photograph has become a household image, the girl has never been found or identified. Twenty years later, the photographer is scheduled to receive a prestigious prize from this infant democracy, but first he is to be interviewed by a young woman with a mysterious past. SKIN IN FLAMES begins May 25, 2007 and runs through June 24, 2007.
---
SHOW DATES, TIMES & LOCATION
---
Performances during InterAct Theatre Company's 2006/2007 Season are Tuesday and Wednesday evenings at 7:00 p.m., Thursday through Saturday evenings at 8:00 p.m., and Sunday matinees at 2:00 p.m. All performances are held on the mainstage of The Adrienne, 2030 Sansom St., Philadelphia, PA.
---
SUBSCRIPTION & TICKET INFORMATION
---
Subscriptions are now available for the InterAct's 19th Season, ranging from $53 to $94. Subscription information is available by calling 215-568-8079; by dropping by the InterAct Theatre Company box office at The Adrienne, 2030 Sansom St., Philadelphia, PA; or by visiting InterAct Theatre Company's website at www.InterActTheatre.org.
Individual tickets are also available. Tickets for preview performances are $15.00; Tuesday through Thursday performances are $22.00; and Friday & Saturday evenings and Sunday matinees are $25.00. InterAct offers a discounts for senior citizens and full-time students (with valid I.D.). Group rates are available, and students with proper I.D. may purchase Rush Tickets for $8.00 five minutes before curtain (based on availability).
---
ABOUT INTERACT THEATRE COMPANY
---
Founded in 1988, InterAct is a theatre for today's world, producing new and contemporary plays that explore the social, political, and cultural issues of our time. InterAct's aim is to educate, as well as entertain, its audiences, by producing world-class, thought-provoking productions, and by using theatre as a tool to foster positive social change. Through its artistic and educational programs, InterAct seeks to make a significant contribution to the cultural life of Philadelphia and to the American theatre.
In addition to the 4-play mainstage season, InterAct Theatre's major programming includes InterAction, a program of experiential workshops and residencies in area schools that utilize theatre as a tool to illuminate pressing social problems in the community; New Play Development, working closely with playwrights to develop plays that adhere to the company's mission; Writing Aloud, an award-winning series of Monday evening events in which short fiction by the region's best writers is read aloud by professional actors; and the Kaki Marshall Arts and Community Award, an annual fundraising event that recognizes individuals who have made significant contributions to the lively arts in Philadelphia.
Due to the nature of live theatre, play selection, performance and casting are subject to change.

---
If you would like to be added to my monthly e-mail newsletter, which gives information on readings, book signings, contests, workshops, and other related topics...
To subscribe to the newsletter send an email to:
newsletter@cervenabarvapress.com with "newsletter" or "subscribe" in the subject line.
To unsubscribe from the newsletter send an email to:
unsubscribenewsletter@cervenabarvapress.com with "unsubscribe" in the subject line.

---
Index | Bookstore | Submissions | Newsletter | Interviews | Readings | Workshops | Fundraising | Contact | Links
---
Copyright © 2005 ČERVENÁ BARVA PRESS LLC - All Rights Reserved