July, 2005 Aug. 2005 Sept. 2005 Oct. 2005 Nov. 2005 Dec. 2005 Jan. 2006 Feb. 2006 Mar. 2006 Apr. 2006 May 2006 June 2006 July 2006 August 2006 September 2006 October 2006 November 2006 December 2006 January 2007 February 2007 March 2007 April 2007 May 2007 June 2007 July 2007 August 2007 September 2007 October 2007
---
ČERVENÁ BARVA PRESS NEWSLETTER
Gloria Mindock, Editor Issue No. 29 November, 2007
---
INDEX
---
---
Welcome to the November, 2007 Červená Barva Press Newsletter.
It has been a very busy month with many Cervena Barva Press readings happening and the publication/release of my book, Blood Soaked Dresses / Ibbetson St. Press. I want to thank everyone who organized readings for October. What a wonderful month it has been.
On October 27th, I threw a book party to celebrate my book. Check out the pictures on the Cervena Barva Press Homepage. Also check out the pictures Photographer Zoia Krastanova took at: Zoia's Pictures Thank you to everyone who celebrated with me and who has bought a copy of my book so far.
If you haven't ordered it yet, I hope you will at: http://www.lulu.com/content/1172519
Irene Koronos, WHLR Editor, gave my book a wonderful review. Read it at:
---
Cervena Barva Press announces 3 new publications:

A Careful Scattering by Philip E. Burnham Jr. with illustrations by Louise and Elizabeth Burnham

.
(Poetry/Illustrations, 98 pages)
Price: $16.95

Description: For 42 Christmases, Louise Burnham illustrated the poems that Philip wrote celebrating the festival season. Her illustrations were line drawings, block prints, collage, and paint. Many of the drawings represent views of their house in Newton, MA. Others include names and places of family and friends woven into trees. Louise's final card, from 2001, is a gathering up of many cards. Before her death, Philip and Louise discussed their publication, and Louise chose the title, A Careful Scattering. Many of the poems in this book appear also in French version because they spent time in France and still have many friends there. This is a beautiful book of poetry and illustrations.

To order: http://www.lulu.com/content/1214473
The book will be available in The Lost Bookshelf shortly.
---
The new chapbooks published are: Living Proof by Mary Bonina and Among Us by Harris Gardner
There will be a publication book release reading November 14th at the Pierre Menard Gallery,
10 Arrow St., Cambridge, MA at 7:00 PM. Reception to follow.
Both Mary Bonina and Harris Gardner will read from their new chapbooks with Tam Lin Neville, author of Journey Cake. It will be a great reading so I hope to see you there.
There is also an amazing gallery show at the Pierre Menard Gallery by Carolee Schneemann: a selection of recent and early work.
Price: Free
Phone: (617) 868-2033
Web: Event Web Site
Age Suitability: Teens and up
For more information, call 617-868-2033 or visit www.pierremenardgallery.com.
so please check it out.
Next door to the gallery is Lame Duck Books. A wonderful bookstore.
---
New releases in December will be Bird Scarer by Glenn Sheldon ($14.00) and two chapbooks, Illegal Border Crosser by Michael Graves and Survivor Notes by Adrian Potter (Fiction). Please note: these may be out as early as November also.
---
Cloudkeeper Press, a division of Cervena Barva Press, announces 2 new chapbook publications.
The Turn of the Century by Julia Carlson
and Seduced By Sighs of Trees by Barbara Thomas.
To order go to: http://www.cloudkeeperpress.com
---
October was fundraiser month. A very heartfelt thank you to those who donated to the press.
---
In December, a letter will be sent to all chapbook authors who have chapbooks coming out in 2008. There will be some changes mentioned, a chapbook contract, and order of publication will be given.
---
Currently, I am behind on all full-length book publications which cannot be helped. Therefore, I am not accepting anymore queries for chapbooks or books until January1-February 10th, 2009. The only new chapbooks accepted will be the contest winners. That's it so please no queries!
---
Interviewed this month are Marc Widershien and Peter Money A Special interview on Adam Zagajewski by Izabela J.Bozek translated by Katarzyna Newcomer. Reprinted with permission of Nowy Dziennik-Przeglad Polski and Katarzyna Newcomer.

---
New Novel about "Andrei" Warhol by Alexander J. Motyl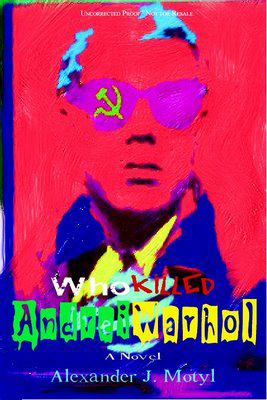 Who Killed Andrei Warhol is an absurdist tragicomedy that imagines a friendship between pop artist Andy Warhol and a straight-laced Soviet Ukrainian journalist who arrives in New York at the height of the garbage strike in early 1968 to cover the impending American Revolution. As the journalist, Sasha Ivanov, struggles to understand life in New York, he decides that his fellow Ukrainian worker, "Andrei" Warhol, is a socialist realist painter, a proletarian genius, and a passionate Leninist. Ivanov also has an affair with Warhol's would-be assassin, Valerie Solanas, and gets implicated in intrigues involving the FBI, the KGB, the Communist Party USA, the Black Panthers, and the Students for a Democratic Society.
Alexander J. Motyl is a writer, painter, and professor of political science at Rutgers University-Newark. His first novel was Whiskey Priest; his art is represented by The Tori Collection.
Who Killed Andrei Warhol may be ordered directly from Seven Locks Press (www.sevenlockspublishing.com) as well as from Amazon.com and BarnesandNoble.com.
Advance praise for Who Killed Andrei Warhol:
Askold Melnyczuk, author of Ambassador of the Dead, founder/editor of AGNI Magazine.
"All fiction is by nature revisionist and Motyl's surprising and ingenious novel, Who Killed Andrei Warhol, adds several dimensions to our understanding of this American icon, blazing new avenues of approach to a subject whose object was cultural depletion."
---
Dzvinia Orlowsky, author of A Handful of Bees, winner of the Pushcart Prize for Poetry.
"With wit and great energy, Motyl invites us to reconsider the heroic forces that shaped Andy Warhol's life and work as witnessed through Communist comrade Sasha's eyes. After reading this book, I don't think I'll ever look at a Warhol painting quite the same way."
---
Gloria Mindock, editor, Cervena Barva Press
"This novel is a riveting 'Warholian' masterpiece. The diary takes the reader to the emotional inner conflict of Ivanov, who needs to decide where his loyalty lies. Written with such a sophisticated take on Ivanov, Alexander J. Motyl proves he is a writer to watch."
---
Casey Dorman, author of I, Carlos
"Who Killed Andrei Warhol will delight readers with its humor, its ability to capture the zeitgeist of America in the late 1960's, and its highly entertaining examination of the contradictions and absurdities of Eastern and Western outlooks on the world."
---
Music From Words by Marc Jampole
Bellday Books
To order: http://www.belldaybooks.com/
$12.00 plus $2.00 Shipping and Handling
I recently met Marc who was reading in the area. This book is amazing.

---
It's been quite awhile since I posted a rant. It is time to post one. When publishing chapbooks, it is imperative that the author also promote their chapbook besides Cervena Barva Press. Some writers have done very well promoting their chapbooks, a few others did nothing. It is important to get people to buy some from the press. Cervena Barva Press is a small press trying to survive. The press needs orders. I love the chapbooks that I have published so far. There are many more to come so please promote.
Every author who has books in The Lost Bookshelf, please send a reminder out to your e-mailing list that your books can be found at The Lost Bookshelf. Remind them that there are other literary books to be found there. I really want to keep the store going. This is a service that benefits the press and you too. I really am appreciative to all the writers and publishers who send their books to me so thank you. One last thing about the bookstore, please stop packing your books in newspaper when mailing them to me!!!! The ink bleeds all over the books and ruins them. One person recently sent me beautiful looking white covered books but the ink was all over them and on the sides. These expensive books are ruined because of how they were packed!!!! What a waste of nice books and money. Use common sense and read my bookstore guidelines. How else can I say it. Do not pack books in newspapers!!!! Thank you!

---
VFW Hall
371 Summer St. (Davis Sq.)
Somerville, MA
Hosted by: Jimmy Tingle
Founded and organized by Doug Holder and Timothy Gager.
Ibbetson St. Lifetime Achievement Award presented to: Robert Pinsky
Poetry readers: Gloria Mindock, Danielle Legros George, Irene Koronos, Lo Galluccio, Douglas Holder
Fiction readers: Tom Perrota, Steve Almond, Stephanie Gayle, Errol Uys, Joe Ann Hart, Timothy Gager
Musical guests: The Swaggerin' Growlers
This event sponsered by Grub Street and Porter Square Books

---

"Poet as One Manifestation of The People's Brigade:
Brownsville, Vermont, 2007"

Peter Money & Saadi Yousef
Write a bio
Currently I operate Harbor Mountain Press ( www.harbormountainpress.com and teach a class or two at the relatively new Center For Cartoon Studies ( www.cartoonstudies.org ), and at a small independent community college called Lebanon College. But to go back: Born, November 6th 1963, Queen of the Valley hospital, Napa California. Third son of two teachers-a Vermonter and a Californian. Grew up in neighborhoods in Napa (California, until I was 5) and Centerville (Massachusetts, through high school), and in Vermont (between 5 & 8; --& holidays). Always thought I'd go into theater, from an early age (when I was 9, for two weeks I played Fantasy Island actor Ricardo Montalban's "son" in the musical South Pacific). Heard about Oberlin College and went. I visited on a damp dark October day but the difference--a creative lasting pang & subterranean energy--was felt as I watched the students. Just the right place. My first night visiting Oberlin I saw King Crimson (http://www.gnosis2000.net/reviews/kcrimson.htm ) fill an old chapel with echo, reverb, and purple light. Later, I saw R.E.M. (1983 or 4) & would see them soon in a small audience (in a big hall) in Dublin, Ireland. I could relate to Stipe's vocals and many forms. Through Oberlin, spent a semester studying in Ireland in the fall of 1984 (then and there decided to become a poet). Felt a pointed gun in my direction at a checkpoint in Northern Ireland. We looked each other in the eye. I returned to start an "alternative literary magazine" with other students from that Dublin program. So, the story: While browsing poetry books at a bookstore senior year, determined to study with poet John Ashbery. At 21, his poems seemed to be my language. I traveled "around the world" (to New Zealand, Australia, India, Egypt, Cyprus, Greece, Italy, Spain, France, England and a return to Ireland) after graduating from Oberlin (and after waiting on tables, busing, painting houses to finance it). Arrived at Brooklyn College to study with Ashbery but he'd received a MacArthur award; he'd left the college. Beat legend Allen Ginsberg was left in his place (how fortunate!), as well as Susan Fromberg Schaeffer, Joan Larkin, Lou Asekoff. Ginsberg took particular interest in me, introduced me to my first "little magazine" editors (David Cope & his Big Scream), gave me a blurb for my first book (These Are My Shoes,1991), and gave me a place in one of his trademark "snapshots" (reproduced in the Stanley Kunitz issue of Provincetown Arts http://www.provincetownarts.org/backissues.html ). While in NY, I worked in a midtown office (the new "railroads"!), first as a "temp", and taught my first English Comp. classes at Brooklyn College. Married Oberlin classmate Lucinda Walker (now a library director). In 1992 moved to San Francisco (Carl Rakosi, Jack Hirschman, Lawrence Fixel were at points pivots for me), then across the bay to Berkeley-where Robert Hass met with students 100 feet from my house. Taught poetry in the schools (WritersCorps), got a degree in Librarianship at San Jose State since I'd been working in libraries anyway. Have been an "at-home-dad" (many a stroller in many a used book store) to my son and daughter. Magazines started: Writer's Bloc (at Oberlin, 1985), Lame Duck (initially in Brooklyn 1989), and Across Borders (Lebanon, NH, 2003). In 2003 I appeared with a nod to poetry & a wink to comics in James Sturm's Fantastic Four prequel for Marvel Comics, Unstable Molecules. In it, the poet Joey King spouts Kerouac and inspires the boy who would become the Human Torch (get it?) (http://www.ffplaza.com/library/?title=Fantastic+Four:+Unstable+Molecules ) Peter Money books to date: These Are My Shoes, Minor Roads, A Big Yellow, Instruments, Between Ourselves, Finding It: Selected Poems, To day --- Minutes only, and the "autoseriographic" fiction Che. Due soon is the CD: Blue Square (see Pax Recordings link below).
Sample publications, etc.: Garrison Keillor's The Writer's Almanac, The Sun, The American Poetry Review; Poetry Salzburg Review, Napalm Health Spa, House Organ.
Personal Fantasy Forecast: possibly old age & dreadlocked, painting large canvases more than writing. Present Mood: Well, let's dance. www.petermoneypoetry.com
Describe the room you write in.
I feel I've become a vagabond. Upstairs I have a large enough room and a twelve inch wide path gets me to my desk, but I rarely write there anymore. I've exhausted shelf and file space in twenty-five years of collecting a modest library and correspondence (although if I were more like my friend Steve Bissette I might build a library storage annex in my basement (http://srbissette.com/labels/Peter%20Money.html ) . . . My desktop and seat have become storage spots as well. I go there to get books, mostly before teaching. I do have an office away from the house, about a half hour away in White River Junction, a couple blocks from The Center For Cartoon Studies, in what used to be the site of the Lyric theater (where the ticket taker would tap dance for you and where, on the stage in front of the screen, you could still see Vaudeville). But that office is for Harbor Mountain Press. Otherwise I write (notepaper, journal, the backs of business cards, laptop) in most any room of the house. Right now, for instance, I'm writing from an old orange plaid couch while my kids listen to a compilation CD of music I like. To my left is a painting of Lucinda and myself, somewhat realist-cartoonish, done by a Oregon painter named Mark Daucher. Behind me is a big single pane window that looks east; to keep the birds from flying into it (as they used to) I've taped a cardboard bird (cut to shape from a Priority Mail envelope) to the center of the glass. A lot of the writing I've done since I've become a father (my oldest is almost 9 and the youngest is going on 7) has been on slips of paper. In Berkeley, I had an office in the basement and I could walk out into the garden from underneath the deck. Even though I live in a country-setting now, with open space and woods, the pace feels sometimes urban. Many drafts of what I write never make it out of a pocket, a pad, a pile because we're doing too much (the usual: school, commuting, a string of jobs, preparing for winter, helping my kids--). And we're not even doing neary as much as the Joneses! The novella I wrote last year was done almost entirely in short usually intense sessions on a laptop, usually late at night after I'd returned from teaching at Lebanon College or at the cartoon[ing] school.
Talk about your CD, "Blue Square."
Recording poetry came about by chance for me, but I like it. Of course we have a history of recorded poetry: United States of Poetry, several Ginsberg albums, Kerouac, now all of the Slam product. And long before: even Whitman! Of course Dylan Thomas. I'm not that savvy with my computers so it never would have happened if I'd been left to my own technology. I do like presenting my poems live (and I believe poetry readings should necessarily offer something additional to the page [I did not find Ashbery to be a helpful reader in this sense]), but I'm in a mode somewhere between traditional and Beat-Post-Beat. I saw Mark Doty respond to a student by saying that reciting poems ("by heart") is simply not in his tradition. After all, our culture encourages the next, the newer, what supplants; we don't tend to acknowledge the heart-and maybe there's something "Puritan" about rewarding, instead, this idea of "task" accomplishment; "product" value is largely in the head while the value of "process" may include the continuum of past/present/ AND future [from the hands, of the heart]). --There's a dialog that happens between poet, poem on the page, and any listener. And it's there on the page, like a member of a symphony or chamber, for the poet to READ anew-yet conscious of continuum. The triangulation starts with an object, the poem, which is in secular terms the beginning. Of course we read into "triangulation" and "beginning" in belief terms too. Each time can be a unique rendering and the page can serve as a reminder that the words don't only live in the mind of the poet but live on their own as a text that continues to speak beyond the poet. "Many truths." My friend Theodore Enslin might even suggest the poetry reading is not so much a performance for an audience but just another rehearsal of the poem. My "tradition" is closer to public speech, sermon, choir, theater, monolog, dialog. Speaking from memory has always required strain-or drain-which sometimes took away from what I could otherwise learn from the text. So, to get back to your question, I found the recording process entirely, surprisingly, a moving experience. The composer, Mike Sal, had invited me to his studio. To be honest, I thought I would just read some poems. Mike put up his tracks-instrumentals he had already recorded-and invited me to read my poems TO his instrumental tracks. Now, understand, if I had ever daydreamed about recording my poems it would have been with live solo guitar or cello, probably. Mike's-although there is one solo guitar track-is what I'd describe as House-Hip Hop! (Listen at http://www.petermoneypoetry.com/bluesquare.html ) Some of the tracks I heard many months earlier but I had no idea that I'd be reading my poems to them. So, when it came down to it, Mike ( http://www.myspace.com/kixkreative ) put up the beginning of an instrumental track and I searched through my books and found a poem that I felt could fit. Here's the thing: we had a couple hours one evening before Mike left town, the session almost didn't happen (once I'm home, I'm usually home for the night [those long country miles. . . ]), and yet the result was-at least for me, and for me in those moments of recording (imagine: I was in a closet, a homemade isolation booth)-a strange serendipity. In certain places you can hear where voice and music are exactly the same. Yet it was spontaneous! Now, using House-Hip Hop isn't all that odd. Kerouac used the jazz popular at the time. Ginsberg used punk rock, sometimes, popular at that time. I like Dub. But any current-different mode leads to a new insight, maybe. Anyway, this was the effect for me: some of the poems (such as "Firefly" that I had been seeing as a somber poem was, with Mike's music, given a lighter incarnation [ha! -appropriately!]). Track 3, "Snow, Saadi, nothing but snow" gets a very moving albeit modest background to what has been otherwise kind of difficult for people to read on the page (it's a prose-poem sequence which alternates between regular font and italicized portions which are Saadi Yousef's lines). The deep guttural bass you hear on some of the tracks is something that resonates with me. It's the gulp in the throat that rare poem can make. It's contact with someone or something astounding which reminds you of the privilege of being here. Pax Recordings http://www.paxrecordings.com/ encouraged me to bring it out on more than just a demo. Blue Square is the record of an evening, merging poems written between 1987 and 2003 with a contemporary beat, the record of an unlikely collaboration, and a record-at least for me personally-of liberation through change, of delight, of embracing a curiosity.
I noticed on your website, you have poem boxes. I love that idea. Talk about these boxes and your process in making them.
I've loved making visual art since I was a kid. At nine I was taking lessons with the artist Juanita Pierce. I enjoyed how quickly pigment and dimension could express subject matter. In my 20s I was frustrated that my poems on the page weren't necessarily as visceral as I wanted. So, I took to collage and paint and print on boxes. Match boxes. I called them poem boxes (some are shown on my website). These were made mostly in Brooklyn, starting around 1988. Some were gifts I made. Later, I found out that Harley ( www.terracandella.com ) had worked this way, only without the poems. It's possible I had seen his. Mine were briefly exhibited and sold at The Berta Walker Gallery in Provincetown. They started out being artifacts, keepsakes, manifestations of emotion which could be held in the hand, opened, and in some cases played-or played with. A more personal Cornell box, more closely related to the Cracker Jack box (a surprise/prize inside). The fact that there is a drawer makes them an erotic/domestic sort of hybrid. The same energy (or lack of?) which made cut-ups contributes to the poem box. I made one elaborate poem box in tribute to Harry Smith (the creator of the Harry Smith music anthology that influence Bob Dylan), who I'd met at Ginsberg's apartment, and whose memorial I attended and innocently recorded (as Harry himself liked to do) at St. Mark's. . . but that poem box was stolen when I loaned it to someone who claimed he was going to photograph it for the cover of a tribute anthology about Harry. They always were more ephemeral than treasured. One, made after I attended a Twyla Tharp dance concert, has a paper spiral that is supposed to spring-out when the box is tilted. On the back is text next to something that feels a lot like carpet. -Can you tell I admire the sculptors!? Did I say I'd been reading Robert Motherwell's Dada Anthology at the time? --A book that influenced Ginsberg.
Please discuss your books, Finding it: Selected Poems (2000), Today-Minutes Only (2004), Instruments (1998), and Between Ourselves (1997)
I'm probably most pleased with Between Ourselves because it was part of the Backwoods Broadsides chaplet series out of Ellsworth, Maine, that included so many names in 20th century/early 21st century American poetry. People I admire had chaplets in that series: Ted Enslin, Carl Rakosi, Diane DiPrima, on and on. Each pamphlet handsomely produced in editions of about 750 (a large run in the world of small press publishing!) and sold for the good sense price of only a dollar. Some of those poems now appear on my CD. I am very grateful to have been included in that series. Now, Finding It: Selected Poems came about because I listed my web page when I submitted my bio to The American Poetry Review. Two little blocky poems appeared there and poet, and at the time Mille Grazie Press publisher, David Oliveira read them and liked them well enough to contact me. Soon he invited me to publish Finding It with Mille Grazie. (I recognize now, by the way, the work a poet such as David did in order to publish others. And I also know it's quite different to publish single volumes. The literary journal seems to me the most like publishing your own work-in terms of the creative process an editor can feel. Single volumes are tougher, I've found.) Instruments was published by John Martone's Tel-Let: three staples up the side. Again, I felt lucky to be included. Martone put out a tremendous series-including poets like Enslin who must have encouraged me to submit some work to Tel-Let. I like that those poems are "quiet"; they're much shorter, and in some cases a little less direct. You see, I was corresponding dedicatedly at that point: Cid Corman, David Miller. . . and I was doing some work for the writer Lawrence Fixel. Everyone was helping everyone, a little here, a little there. Fixel went as far as to share his British publisher with me (Cloud). The result was A Big Yellow. To day --- Minutes only is a different story. That book is a loner (well, Minor Roads too). I had started to write a children's biography of the exiled Iraqi modernist writer Saadi Yousef (sometimes written as Youssef)-because I was horrified about the invasion, which seemed likely-just as some unnecessary overt act does now with Iran, given the way the administration is inserting little tid-bits about Iran into their press conferences (they're trying to build a case, all over again-it's out there; listen. . . ). Now, Saadi Yousef had been in exile since 1979. I was attracted to him because of his mode (modernist) and because he'd translated The Little Prince and Whitman's Leaves of Grass into Arabic. He also seemed to be absolutely individual. So, as I got to know Saadi (which is itself a journey with many doors, for he had to move around a lot) I began taking notes which turned into this "prose-poem dialog": my lines, his lines, my lines, etc. I present his voice in italics. Well, you see I wanted desperately to "humanize" Iraqis in the eyes of Americans before the invasion (not that Iraqis needed any "humanizing"; it was all the fault of our upbringing, perception, media, dictates, ignorance. . . that we could view Iraqis as the "Other"). Up the road from the post office in my town is a letterpress printer named Peter Mittenthal (married to the poet and printer Brita Bergland). Peter and I would see each other at the post office: "What're you working on?" he'd say. I'd tell him and then I'd put it back to him, "What're you working on?" We determined that we should do something together and my "dialog" book was just the thing because Mittenthal had been publishing translations. His Goats & Compasses Press brought it out. . . but it did take several more months. I like that: as if poetry takes goats and compasses (decades to distribute!). I'm not sure Mittenthal meant that interpretation. --Track 3 on the CD excerpts a section of To day --- Minutes only. I finally met Saadi in NY at the PEN International Voices Festival last spring. We had been corresponding since 2002.
You have traveled extensively, how has this affected your writing?
When I was 16, I worked as an apprentice at The Cape Cod Melody Tent, a summer theater-and I worked with a guy who was about eight years older who had come from India, from what was then still called Bombay. He was a singer. One day we were overlooking Nantucket Sound, saltwater Melville knew, and he said "Peter, one day you will come and visit my family." It was an enchanting challenge and I felt I really did want to know what was on the other side of the Atlantic. It was my whale, then. I was determined to travel more extensively when I decided to become a poet, a decision I made in Ireland in 1984. I realized the scope of my observations to that point were limited--and by traveling I had hoped to "find more stories"-and maybe grow up more intensely by putting myself geographically "in my field." Of course there are stories at every turn and I have also used the news, films, the newspaper to show my eyes what my sympathies didn't know. In the case of my little novella, Che., a combination of still media (catalog art posters from the Whitney) and direct observation while traveling contributed to the evolving story-which is image driven. But it was in Ireland that led me to the epiphany, if I may put it that way:-the music in the accents, the particular smell of the city, peat burning in the country, the damp, its literature, storytelling, kidding around, the landscape, and earnestness. In India, for example, the things that shocked me also brought me closer to earth. I no longer needed metaphor, as Ginsberg noted ("the ordinary is made extraordinary by your attention to it"). Direct observation itself provided "the luminous." When I visited India was, like Ireland at the time, a poorer place than it is now, generally speaking. Again, the air (streetside fires), the grouping of voices (a kind of domestic song otherwise unheard), and the charms-bright clothing, jeweled noses, painted foreheads-made me realize this theater was real! One didn't have to stretch their imaginations too far to hold something extraordinary and often unseen because it blends with the ordinary. I now have geographic comparisons for everything I encounter ("oh, this is a lot like Rome, this is a lot like Auckland, this reminds me of Cairo"). In this way something in Vermont can become "Roman"-or I can imagine relating to someone in a mosque as I take off my sandals inside my mudroom, even. Or you pick up a shell in the tropics and there's the answer to the Greco-Roman busts you saw in Europe! We can all have these insights but if we have the visual cues and the emotional correlatives to connect juxtaposed images (lines) I think we are able to make more poems, or any art, with authority. We the common ground but we also see the clichés coming. We don't choose the superficial representation but the accurate one-because we've seen enough difference, enough distinction among people and landscapes. And then their phrasing broadens your own. The whole language grows. And poetry is pushed further.
I have written more travel-related (or site specific, I suppose you'd say in visual terms) poems than not, probably. My journals contain loads of fragments and orphans which record the place but for one reason or another don't rise to the top of my manuscript pile. Sometimes the task of documenting a place itself will give way to "a keeper" by sheer length, energy, attention. I published a long poem about the Na Pali coast in The Hawai'I Review. . . and that was casually "commissioned" by a boat captain. A trip to Point Reyes with friends resulted in another long piece, "Memorial Day", which is part of my book Minor Roads. The concept of "minor roads" is also a traveler's (we kept to the minor roads! --one does this especially easily in a country such as Ireland).
Now that I have a family traveling makes me a little more anxious. There were times, journeying on my own around the world, I wished I had been in the company of others. But it's also slightly harder to be fully attentive to what's unique about traveling because of the role. A father and a husband must be differently attentive, or dividedly attentive (hence all the scraps of notes!). Yet I want to show my children parts of the world that will be part of their further education.
It's a privilege to travel but it's also a choice, often at a sacrifice. There's the money involved-so you save all year to spend a week somewhere now. So, I got a lot of traveling done in order to get me going, to help train my observation skills-both ear & eye & all sense. In my 30s and now 40s I have had the benefit of combining some committee work (various locations) with pleasure, and being included in extended family sojourns. Now and again I get to travel for teaching purposes. I enjoyed being in the Outer Banks (NC) with students from St. Andrews college, for example. Still, you're away from home, and the pull of your own children's voices is strong. You miss your partner. But always there's choice involved, and always I try to engage that opportunity in my work (even if it's to fill a section of notebook and seek out the local music and poetry). When Ginsberg (through William Carlos Williams) said "the local is the only universal," he didn't mean you must stay home-he meant there is "local" everywhere! And what's specific will have its own reference, in any tongue.
What do you do at Lebanon College and the 2 year cartoon college?
Lebanon College began just in 1956 (a good literary year! [Ginsberg's Howl]) to re-train mill workers. It stayed a sort of adult education center until only recently. I adored the whole story of the place: founded by a few friends over cups of coffee, space rented from civic buildings, they offered some of the first computer classes for the community, and now it occupies a former Woolworth's department store (totally renovated). It's always been a unique place with a regular, returning, student body. The college is also along a pedestrian mall near an Irish Pub, the Lebanon Opera House, and an ample town green. It's a William Carlos Williams sort of place, industrial past and quaint present ( www.lebanoncollege.edu). They call Lebanon "the crossroads" (since it borders Vermont's White River Junction), and I think Williams and Ginsberg-and Whitman while we're at it!-would like the modest falls that run through it, almost away from view. There's even an airport in Lebanon, and many of the presidential candidates visit Lebanon. We're only ten minutes away from Dartmouth College. Anyway, I was a chair of the Writing and Lit. dept. for a while, & I started Lebanon College Press Series and Across Borders (lit. journal). I teach the poetry workshop and sometimes a film class (a poet's film class!).
Now, The Center For Cartoon Studies is the new latest-greatest two year cartooning school and students can get an MFA there (see the film: http://www.cartoonstudies.org/images/tarawrayCCS.mov ). I was brought in, as a poet, to offer "economy of form" in language and I use a lot of Ginsberg (his "three-fold logic"/American haiku: reaction, response, synthesis), Williams ("No ideas but in things"), and Dada (to help push the edges). So there's an emphasis on slowing down & giving attention. The artists who pass through that place are extremely gifted: Chris Ware, Art Spiegelman, Ed Koren, Garry Trudeau, Harry Bliss, Alison Bechdel (also from Oberlin) and co-founder James Sturm. From a "having your day" perspective, I'd say cartoonist are having a better time of it than poets, although it all depends on the day of the week. . . . Twenty paces from my office is the vintage clothing store, Revolution. We sometimes have readings & performances there. In fact, it was Kim, RevoFashionEmpress, whose use of "Che" as a term of endearment got me thinking about the novella I'd write. So, there's a whole organic arts impetus going on in White River Junction Vermont now. Filmmakers, bands ( http://www.myspace.com/pariahbeat ), actors, mild mannered eccentrics ( www.mainstreetmuseum.org ) -hard to notice sometimes but there, amid another injured blue collar town.
You are editor of Harbor Mountain Press. Are you the founder? If not, when did you start as editor? What has this experience been like for you?
I co-founded Harbor Mountain Press at the request of my first publisher, Richard. I've been at it a couple of years now, although it feels longer. We've done a lot in a short period of time. Putting out six books a year has been a fulltime job, although it is not technically supposed to be my fulltime job. I feel I owe it to the authors to keep up, and so once the books are out the relationship continues. Add six more titles to the first six and soon you're fostering twelve beings! It's a lot of work, I need an intern, but it is great to see the books in Poets & Writers and in the Small Press Distribution paper catalog. It's something added, not taken away, when you're a publisher. That's a big deal in this day in age. - But it's been incredibly hard to get to the mail, and I regret that. It's just the last thing to be done, and there are plenty of first things. In fact, I received a letter from an author who sent a submission two months ago and I got the feeling she was a little annoyed with my pace, which I fully understand-having been there. But, really, there are people who have been waiting for a year! It is an area that needs improvement. . . but even The New Yorker takes six months to respond. I used to complain about the response rate. Now I don't. Or maybe I stopped once I became a father.
I'm lucky to have a great "right hand man" in my book designer, Barbara Jones, and a good rapport with my distributor, Small Press Distribution ( www.spdbooks.org ).
These first two years have been all about getting out twelve excellent books, so almost all our energy goes into that (ads for them, contracts, review copies, a lot of back and forth, artwork, design and layout, and a lot of continued fostering where and when possible [e.g. awards, readings]). But I'm also in the middle of solidifying HMP's non-profit organization status. So, I feel the rewards of publishing poets whose work I believe in and whose work is helping to frame the HMP tone. Sinan Antoon's book, The Baghdad Blues, (Reviewed in Time Magazine: http://www.time.com/time/nation/article/0,8599,1672798,00.html ) for example is an important book. It's slender, but it was necessary to bring out when we did. It is the companion to Sinan's novella, I'jaam, published this year by City Lights. So, I get to meet poets I wouldn't otherwise know (e.g. Norman MacAfee and Mario Susko). But they're all important--even the books I cannot publish, some of the ones in our large manuscript pile. I'm realizing small press publishing is more a matter of timing and circumstance than anything else. This is a hard truth.
Also, because-as you can witness-I'm long winded (another reason why learning things by heart is difficult), I can spend a long time on one task. It's maybe a poet's delight, but it doesn't help when other people are waiting for you. Meanwhile, my own book of poems, When We're Not Dying, reflecting about a decade's worth of selected poems, is waiting to be published. I've so far resisted publishing it through HMP, although there's certainly a model for that and I don't object to it (Ferlinghetti at City Lights is one of the most notable examples). But, even though I don't have a huge readership, I feel I've been fortunate already. My poems can and cannot wait. Because they couldn't wait they were written. What comes next, well, maybe the poems themselves will determine that. So. . . I'm really trying to connect the dots between people, between works of poetry, and while my own work may fit within that emerging community, I have a job to foster what's coming in to the press. Mine will always be there.
What sort of work do you look for?
I think I prefer the vulnerable speaker's voice. I want to feel the writer needs this, needs these words. Well done isn't enough for me. I'd rather have emotional fragments, threads, something that says-like bird bones: OHMYGOD. I have to feel the stake in it, not just the arrangement, not just the intellect. I admire George Oppen but I also admire Elizabeth Bishop. I think how we handle the image may be different but you can tell when the images have been "placed" there instead of "needing to be placed there." I like to see how the words have become aware of each other, through a poet who depends on it. Each poem must answer: does this help me survive?
The books are beautiful. Talk about the design and layout of these books. They are some of the nicest I've seen.
Well, thanks. We've been getting a lot of compliments about the design, quality, and unity of the books. I use what I understand is a "high end" print shop in Ann Arbor, and their production is 95% to my satisfaction. I also use a shop in Minneapolis for certain advance reader's copies-and they are quick. In terms of being "Green," I'd prefer to think there'd be a shop closer to home that would do the work as well. Perhaps there is, but this is how it happened for me-based on recommendations-and I'm happy with the books. It sure beats spending the fuel on war.
In many cases I've sought specific artwork. Harley Terra Candella is an example of that. I love his work and his paintings and stamp art should be in major museums. Right now a lot of it's in his garage, hundreds and hundreds of them, in northern California. I try to connect poets and cover artists for tone. They wouldn't necessarily be in a position to see it. This is one of my greatest joys as editor/publisher.
Any last comments?
I just want to thank you for listening. I have so few readers. I appreciate your having opened the door, just a little wider, to what I've been trying to do.

---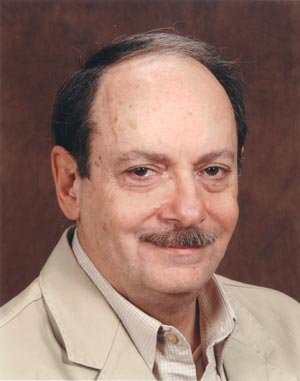 Describe the room you write in.
That's an interesting question since I have written in many rooms and places since I began- from my mother and fathers' house in Dorchester to Sycamore Street in Roslindale where I live with my wife, D'Anna and three cats. Mark Twain considered cats to be superior to humans-which might explain why he had 19 of them in his home at Hartford, Connecticut. The center of the room is occupied by the computer where I do most of my work now. It is very easy to do research in a pinch since I can use search engines to steer me where I want to go. For example, if I do an historical poem, I need to have my details accurate. Often, when I travel, I make jottings in a sort of sketchbook and sometimes use a tape recorder. When I come home to my modest but functional office on the second floor, I type out all the notes. Maybe weeks later I will look at the work. Notes give you a mental outline; the mind has a way of remembering and assembling these jottings into something that has the potential of coming into shape. They help me get in touch with my own feelings as well. In my expanding room which is about 11x14, with calendar, photos, a music stand, and other materials of an ontological nature. I have my overstuffed file cabinet, papers, music spread all over the room. My life is an endless joust with paper which I try to recycle. As for drafts, if I kept them all I would be buried under. The hard part is letting go, and "deselecting" material: another way of saying throwing things out. I was actually a research librarian in Beacon Hill for seven years. My happiest times there were when I could sneak off some poetry in my free moments. What good is a job if you can't write on breaks or when nobody is overseeing you? I wrote many Beacon Hill/Back Bay poems when I worked there. Finally, I have never been on a formal retreat and probably would come up wordless should I hole myself up in a cabin for two weeks. We have to create our own quiet spaces at times. So I must say wherever I write is my room.
Talk about your book, The Life of All Worlds. This book is about memories and so much that you experienced growing up in the Boston area. You started writing these poems after your Father passed away. Discuss your emotions writing this book. How long did it take to write?
It was another lifetime. Those were the emotions of a 27 year old grieving for his lost world and at the same time, celebrating it. They were memories at the time that sprung out of me like a jack-in-the-box, due to the trauma of losing my father very unexpectedly. He was 64. Living in California at the time, I had no idea how awful his condition really was. When I spoke to him by phone some two weeks before he passed, there was a lilt in his voice. Gone was the gravity of so many years past. He was buoyant, and I was a little taken aback. He died on May 27, 1970 at the age of 64.
When you have such a sudden emotional upheaval like that, your world opens up in some ways. That's what occurred. My mind expanded and I began to see things in a more cosmic sense. But I had glimmers of another world, a way of looking at life's experiences in a wholly different way. Sometimes we need to be shaken to the core if we are to grow. Thus the title, The Life of All Worlds, a translation of a Hebrew phrase. I began writing the work in 1971 and finished it in 1973. But it was never quite completed until 1999 because I was so preoccupied with the editing. That is when I sent the bowdlerized manuscript to Doug Holder and Richard Wilhelm of Ibbetson Street Press. I will always be grateful for that opportunity. I have literally made a living from this lyrical memoir about growing up in Boston, directly and indirectly. I am astonished how life can work. My father dies in 1970, and I am approaching him in age and still presenting that part of my past in the present.
You were interviewed by one of my favorite newscasters: Liz Walker, Channel 4 (Boston). Talk about your experience being on TV.
It was great! Liz is highly community-oriented. She is also an ordained minister. It was taped in one go at the station. Everything was timed down to the second. She wanted me to read a 19 second passage from the book. I read for 21 seconds, then 20, and finally 19. Now she was satisfied and ready to go on the air. It's all done in a highly efficient manner. The interview can be found on my website under www.marccreate.com. My last experience on Channel 4 had been as a five year old in a show called Bosco Roundup Time. As I twisted my head to the right, wondering why I didn't get any Bosco like the other children, the camera caught me. At home, I was told that all anyone could see was the back of my head.
Discuss your other books, Middle Journeys and Poems of Survival.
Middle Journeys was mostly finished by the early 1980s and published in 1988. It was a book of poetry that celebrated the past and looked forward to the future. It was like a Janus figure. I was thinking of Dante's Nel mezzo del camin di nostra vita (In the middle of the journey of our life). I was accused of eulogizing too many people and places, but that's part of growth. And a poet must grow not only in his work, but in his life. Thus, I try never to write the same poem twice. From there I moved on to Poems of Survival which was published in 2006, but actually finished 20 years ago. In the latter book, written during the Reagan/Bush era, I saw that survival had many meanings. I wrote a poem called "1984", and said to myself, "It doesn't feel like 1984." Now in the Fall of 2007, it feels just like 1984 where the populace believes it's free but is actually more under the thumb of its oligarchic rulers than ever before. Every poem or even every book has its time. I think in my three published books printed years after the poems were written, I had two advantages: time to rework the pieces many times, and time to present the work at the apropos occasion. It is nothing I planned, but that is how it worked out. The object is to write good poems. If they are good today, they will be good tomorrow. I know I am a bit naive to say that, but I have plenty of company who will agree with me.
Back in 1966, you met Ezra pound in Italy. What was this experience like? What did you talk about? Is Ezra Pound a big influence on your writing? Who else?
There will never be another Ezra Pound; therefore, there can never be an experience similar to it. In 1982 I published an article in The Boston Monthly called From the Wreckage of Europe-an Encounter with Ezra Pound. It pretty much details my journey from a pensione in Venice to the Blue Sea Coast of Rapallo, Italy where Pound was living with Olga Rudge. I have spent most of my adult life studying Pound's life and work, and have come up with beliefs that the general public still does not accept. Pound did not say much, especially since he and Olga Rudge were flying to Vienna the next day to have his eyes examined. He was starting to lose some eyesight although he did not wear glasses. I never forgot his piercing blue eyes that matched the blues of the Mediterranean. It's hard to put this into context. I carried his mail from Venice to Rapallo. The lady at the pensione Cici in Venice entrusted his mail to me: something unimaginable today. Olga did more speaking than Mr. Pound. It was his presence, his whole being laid out before me which I could instinctively read but not quite understand. As for Pound's influence on me and others, it is incalculable. I would urge all poets to read his ABC of Reading which is still available from New Directions. Pound wrote, "Poetry is form cut into time." He was one of the last literary fathers. It is wrong to vilify him when you examine the whole spectrum of his life. He was a great man and I loved him dearly.
Currently, you teach writing workshops for senior citizens and started a publishing press called Poplar Editions. Your first publication is an anthology that is a compilation of writings from several workshops spanning from 2001-2007. Would you discuss this?
The number will be called The Silver Anthology which will be compilations of work by talented people over a certain age whom I have encountered in workshops since 2002. I was amazed. At times it is easier to work with older people than younger ones. They are fast learners and good listeners. They have also lived longer and are able to confront the essentials. They have mined the past both culturally and spiritually and are often able to apply reason to their experiences and recognize where society is today. When we lose the community narrative, the whole skein of our lives unwind into mindless hedonism even when we don't realize it. The best revenge is to be a good craftsman. We are too obsessed with fame and recognition.
You host a wonderful reading series in Roslindale, MA. How long have you been running this series? What has running this venue been like for you?
I've been running the series since April, 2003. We meet once a month at emack and bolio's on Belgrade Avenue in Roslindale. It has been a learning experience and a fulfilling one .Roslindale still has the sense of community where you know your neighbors and can converse with merchants. There was a need in Roslindale, a welter of talent in various creative fields. But this town or village goes largely unrecognized by the larger Boston community even though it was annexed in the 1870s and was once a mecca for those who wanted to escape the air pollution in Boston.
Our readers are often sophisticated professionals who because they are so supportive of each other and newcomers, it gives me a sense of purpose. Many have used the venue as a testing ground for their work. A number of them have been publishing their work since the readings began in 2003. I am often asked why I don't read my own poetry at the venue. The answer is that it is theirs venue not mine. I just try to structure it best I can. But what I like best is hamming it up at the mike. When I was young they called me weird. Now that I am older they find me amusing.
You play the violin and have worked with numerous composers, one being Aaron Blumenfeld. Discuss the process in having your poems set to music.
Basically, over the years, some composers have asked to see my work. I will give them a large pile, and from there they choose something that they think they can set. Composers need to hear the note when they read a specific word. I have never written a libretto, but one piece called Starting from Atlantis in some 119 sections has had some excerpts set for mezzo-soprano and orchestra by composer Andrew List who teaches in the composition department at Berkley School of Music. I am constantly surprised in a pleasant way because it is fascinating how two minds come together to produce a new work. Recently, Marilyn Ziffrin wrote Three Songs for D'Anna, which used my poetry. That was a hoot, and it was nice to see my wife actually forced to sing my words. Composers are usually very fascinating people. Unlike poets, they have to wait to have their work performed, and they depend on a good performance. I like the idea that a composer will come with a turn of phrase or interpretation that I never thought of. Marilyn's CD was nominated for a Grammy in 2006.
Any last comments?
As Eliot wrote, "Teach us to care and not to care, teach us to sit still." It is extremely difficult to sit still while your own country is out to destroy everyone who gets in the way. This is a bully society, but no people are more bullied than the American people who more and more experience anger and mental anguish. but don't know where it hurts because finding that out would lead to revelations that most of us would rather not have. So most of us wallow in received ideas and propaganda. I think of what Ezra Pound wrote in his Pisan Cantos: "To be men not destroyers." Poetry as Stevens said is the language of fact, but fact not realized before. We need to use art as a way of reaching others just as much as reaching ourselves. The two go together inextricably. All art then is communal. The only way to be a good artist is to strive for excellence through our craft. Another poet, Daisy Aldan, a wonderful friend and talent, and an apt translator of Mallarme, once said that the worst fate to befall a poet is to succumb to "the vanity of fame." I'm afraid that today, the most known poets are not always the best poets. To win prizes and awards is wonderful, but there is something to be said about hitting the right note which according to Igor Stravinsky was his greatest thrill.

---
Translated by
Katarzyna Newcomer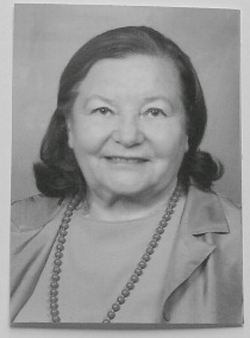 Katarzyna Newcomer - She writes in Polish and English. Her Haiku poems and sequences were well received in Dragonfly; Modern Haiku and Ko (Japan). Her book of poetry After - something ensues river flows was published in Polish to celebrate Adam Mickiewicz's 200th Birthday Anniversary. Her recent poetry is influenced by American landscapes and recent wars. She organizes annual readings of the works of the Polish classical poets in English translations, performed by Overbrook Poets.
---
On Adam Zagajewski
as presented in Polish-American Cultural Center & Museum on the 27th October, 2006
(Used by permission from Katarzyna Newcomer)
Adam Zagajewski covers his biography in his essays and interviews, so I will say only a few essential facts and a few his statements relating to his writing. He was born in Lvov (in Ukrainian "Lviv") in 1945. That part, also called Eastern Galicia, used to belong to the Kingdom of Poland and Lithuania, later it was occupied by the Russian Empire. After World War II, when Zagajewski was only 4 months old, the borders of Poland were re-arranged and Easter Galicia stayed in the Soviet Union; the family of Zagajewskis, together with their aunts and grandfathers, moved to Gliwice in Upper Silesia. I am mentioning this, as in Poland our classes of literature always comprised of presenting historical background first. Adam Zagajewski speaks on history:
I think that writing a poem does have a historical dimension. Poetry lives in time. It is a special combination of what is changeable and what is constant... we must make a little effort to understand the meaning of some old poems... I am very concerned about my American students, who have no historical sense... I am fascinated by history, and I read historical books. History is one of the immanent ingredients of my poems. Sometimes, I use history in a non- historical way. Sometimes, I put historical dynamics in my poems, then I stop it.
Adam Zagajewski comes from an educated family. At home, he acquired a feeling of grandeur, values, and was acquainted with foreign languages, reading books, music and arts. In 1963, he began his studies of philosophy and literature at the Jagiellonian University in Cracow. He became active in the dissident Solidarity movement. In 1982, in the wake of martial law, he emigrated to Paris, where he co-edited a literary magazine Zeszyty Literackie (Literary Notebooks). A few years later, Zagajewski began to teach European literature and creative writing at the University of Houston and travelled extensively in the USA. The political changes in Poland allowed him to return to Cracow; presently, he divides his time between Cracow, Paris and the USA. Among the honors he received are: a fellowship from the Berliner Kunstlerprogramm", the Kurt Tucholsky Prize, Prix de la Liberte, Guggenheim Fellowship, and the Neustadt International Prize for Literature. The stage for Adam Zagajewski's verses is the whole world, as we remember, the method was introduced by Goethe in Faust. But Zagajewski is an observer rather than an actor. There is no social disparity in his verses; personae intermingle in a variety of situations as Zagajewski travels inwardly. The tone is mostly light, playful, ironic; the language balanced, with no outbursts of emotions, but can be bitter and sardonic. His expressions are precise, visual, coming from different branches of knowledge, like music, painting, philosophy, history, religion; politics influenced more his earlier years of creativity.
As Zagajewski says in Two Cities, his greatest influence were Zbigniew Herbert and Czeslaw Milosz. In his essay, he tells us about his first meeting with Herbert when he (quote) "came to our school"...
He read fragments of Barbarian in the Garden and a few poems... He was the first real poet I had listened to. He read, among other poems, the unusual but very simple Biology Teacher. I understood then, or at least I felt vaguely, that social issues could be tied to non-social ones, that one could speak about something that belongs to the community in a way that goes beyond the limits of this category.
(Next point). In one of the essays in Two Cities, Zagajewski stands in defense of adjectives:
We are often told to scratch out adjectives. Good style, we hear, gets by fine without adjectives (probably the influence of journalistic English and advertisements). Zagajewski gives us one sentence for consideration: Melons are piled on the fruit stand. Meanwhile, one melon is as sallow as Talleyrand's complexion when he addressed the Congress of Vienna, yet another has sunken cheeks, and is lost in a deep, mournful silence, as if it could not bear to part with the fields of Provence...Some are hard, or soft, dry, resigned, exhausted by the trip, rain, strange hands, the grey skies of a Parisian suburb.
In Two Cities, Adam Zagajewski also comments on the role of poetry in the face of suffering and cruelty of the world, that is, on Theodor Adorno's statement that poetry cannot be written after the tragedy of Auschwitz:
Auschwitz exists in our imagination, especially for somebody who grew up about 50-60 km from the former camp. This is part of my own heritage. On the other hand, poetry also has an element that is joyful, playful and no Auschwitz can take it away...Adorno should not paralyze poetical creativity.
One of Adam Zagajewski's main interests is the duality of life on Earth, all its elements, physical and abstract that exist side by side, like good and evil, science and religion, mortal and immortal, absurdity and rationalism, beauty and surrounding truth. Adam Mickiewicz expressed this beautifully in his sonnet "Alushta by Day": in the wave (as the wave of waters and life) "fleets and flocks of swans bathe" - (w fali, jako fali wód i zycia) "kapia sie w niej floty i stada labedzi".
Some Zagajewski's comments on his poems: On "Dutch Painters": the poem indicates "the limits of expression".
"At first, I build this spark of admiration for the Dutch painters and then take it away. Only darkness remains in the end.
On the poem "Spróbuj opiewac okaleczony swiat" (Try to Praise the mutilated World), associated with the "9/11 tragedy:
The poem was written a year and a half before September 2001. "It expresses my conviction that we live in a mutilated world. City of Gliwice was laced with the post-German and post-Auschwitz history. It was bombed and largely destroyed. Some buildings were never rebuilt after the war. The feeling that this world is not perfect was part of my childhood, and it has never left me.
---
Adam Zagajewski on poetry
From the interview by Izabela J.Bozek;
Nowy Dziennik-Przeglad Polski; New York,
23rd March, 2007
Translation by Katarzyna Newcomer
Reprinted by permission of Katarzyna Newcomer
...The American visits are very stimulating. In American literary and academic circles one feels a certain dynamics and energy; there is less bureaucracy, more enthusiasm; there are outstanding students, who treat their duties seriously, who want to learn...
... That seriousness of their writing is priceless. I am not saying that the students in Cracow treat their classes less seriously, but it seems that they take less risk; they treat writing as a supplement and do not - as American students do - put everything at stake. At the same time, the Americans have a sort of security in the possibility of teaching creative writing. This system supposes to copy itself indefinitely, because every next generation of students aspire to the role of a creative writing teacher.
Izabela J.Bozek: In the interview with Ewa Sonnenberg, you said: I often think whether the poet has anything to say, and I think that he has, but the poet actually does not know what he is saying. A good poet tells people something but he himself does not know what it is. Would you like to develop this statement?
A. Zagajewski: I am also intrigued by that. I am convinced that poets have a message to pass on; maybe it is something of substance, but is difficult to express it in the rational language. The part of this message borders between rationality and irrationality. It fascinates me that - in my view - poets seem to be messengers, passing something that they themselves wouldn't be able to formulate. That message sometimes exceeds their reasoning. This probably refers to other kinds of art as well. It takes place in poetry of Zbigniew Herbert. I think that he too did not know his message to the very end. In the works of great poets exist a certain excess, something more what the poet thinks; something over which the poet has no control. In the moment of inspiration, something opens in the poet that leads to appearance of an important message that helps people to live and at the same time, it signals the presence of the unnamed. If the poet knew exactly what it was, he would write articles not poetry. In writing there is an element of spontaneity and the unforeseen, at the same time, this "something" is disclosed; this "something" writes itself into the poem.
I do not want to use big words; I do not know where it comes from but that "something" is beyond the common, intelligent or rational way of thinking. There follows an opening to sacrum . There is sacrum of poetry, sacrum of religion; they partly overlap but not completely. I do not want to say that poets are shamans, though there is an element of shamanism in poetry. But there is also much of rationalism; the poet also is somebody who thinks like a philosopher, a scholar, a journalist. Not all in poetry is shamanism and the force of fantasy coming from the outside. That "something" appears rarely, sometimes as an additional ingredient in that unique mixture created by poetry.
I.J. Bozek: Once I attended the reading of Julia Hartwig and Rosanna Warren. Both outstanding poets read their poems, but one could notice differences in their writing. Among others, there was a noticeable difference between Polish American poetry: what is particular in the Polish poetry and is lacking in the American one is sublimity and distance.
A.Zagajewski: There is some danger in what you say; it always happens in general statements and I would be careful in such absolute generalization, but to a certain degree you are right. Once in Rome, there was the evening of poetry with the participation of Julia Hartwig and other Polish and Italian poets. One person asked why the poetry of the Polish poets is enticing and much deeper than the poetry of the Italian poets. I think that Polish poetry still lives in an incredible moment of symbolism and sublimity. It goes beyond colloquialism, beyond the confessional and psychological language. The Polish poetry has preserved the faith that it has something sacred to say. But let's not forget that American poetry is very rich; there are thousands of creative poets; it's an army. There are many interesting poets like August Kleinzahler or C.K.Williams. In this variety of poetry, one must be careful about any generalizations.
However, Polish poetry is highly regarded by the American reader, who admires its interlacing of facts with a certain philosophical level. He admires its being readable and ambitious at the same time, its speaking of deep issues with reference to human conditions. The problem of poetry, not only American, often appears in poetical specialization, because poetry is created for poets, for a refined reader, who wants to taste the language; they are addressed to the academic specialist, who will be able to decipher the codes included in the poem. The Polish poetry is also very rich in the language, but it's directed to a common reader, not a specialist. This is poetry open and rich in humanistic issues of humanity at the same time. And maybe this is the difference...
Thank you to Katarzyna Newcomer
Thank you to Peter Krok for arranging this interview and sending me Katarzyna's translation.

---
Writing Workshops with Tom Daley October-December 2007
Saturday Writers' Workshops -Surviving Long Writing Projects
Brookline Community and Adult Education
Cost $28 for the whole day See website for other workshops offered http://www.brooklineadulted.org/bin/catalog/bldCatalogPage.pl?Key=19&File=WritingandCommunicationSkills.txt
Part II Building (and Keeping!) An Audience for Your Writing: Tom Daley, Instructor
Explore how to use spoken word venues, websites, blogs, chapbooks and other publications to create and expand your readership while getting your writing into the hands and ears of the reading and listening public.
To register visit website (above) or call 617-730-2700
Saturday November 3? 1:00 pm- 2:30pm
---
Lexington Community Education: Poetry writing workshop
Session I (two spots left in Session I)
Five Wednesdays starting October 3?? 6-8 pm
cost $75 ($55 seniors)
Session II (spots available)
Five Wednesdays (November 7, 14, 28 and December 5, 12) 6-8 pm
cost $75 ($55 seniors)
(Receive a ten per cent discount if you sign up for both sessions)
---
Lexington Community Education: Memoir writing workshop
Session I (Session I currently full ? sign-up for waiting list)
Five Wednesdays starting October 3?? 4-5:30 pm
cost $55 ($45 seniors)
Session II (Session II currently full ? sign-up for waiting list)
Five Wednesdays (November 7, 14, 28 and December 5, 12) 4-5:30 pm
cost $75 ($55 seniors)
(Receive a discount if you sign up for both sessions)
Both poetry and memoir workshops held at Lexington High School
251 Waltham Street, Lexington, MA
To register call 781-862-8043
http://lexingtoncommunityed.org/
---
Online School of Poetry
Intermediate Poetry Workshop: Writing the Dramatic Monologue
Starting Sunday, November 4? Six weeks: Cost $200
Before enrolling send 3-5 poems in the text of an e-mail to Tom Daley at tom.daley2@verizon.net
---
Poetry writing workshop with Tom Daley
at the instructor's home in Cambridge
Two workshops, one from 5:30-7:30 pm and one from 7:45-9:45 pm
Eight Mondays starting Monday, November 5 cost $160.???
For information contact Tom Daley at tom.daley2@verizon.net
Boston Center for Adult Education
Poetry writing workshop
Seven Tuesdays starting November 6 from 5:45-7:45 pm
5 Commonwealth Avenue (Back Bay) Boston???? cost $161.00
to register, go to:
http://www.bcae.org/SearchECat?Open&Query=poetry+workshop
or call (617) 267-4430

---
Call for Submissions
Sixth Edition of
The MOM EGG
The journal of Mamapalooza
Alana Ruben Free and Marjorie Tesser, Editors
Are you a Mom-Writer-Artist?
Please submit to TheMomEgg@gmail.com
Up to 5 poems/ creative prose up to 500 words, any topics welcome/ Please attach your work to the email as a word file.
Cartoon/black and white line drawings/Please attach as .jpg file
Include a bio: 3-5 lines.
Deadline: December 31, 2007
Publication date May, 2008
Mamapalooza is an international festival for moms who rock!It is a month long cultural event in May featuring mom musicians, artists, poets, comics, dancers and filmmakers.Check out www.mamapalooza.com for more info.

---
Events-Music: Gizzi's Coffee
I'm booking an intimate new coffeehouse venue called Gizzi's on West 8th Street near 5th Ave. The area is up and coming with some cool new bars opening near by. The place may have a beer and wine license soon. I wanna create a west village scene for acoustic with quality acts - kinda like Rockwood Music Hall.
Gizzi's has sandwhiches, bagels, lattes, great coffee, soft drinks,etc. It's a nice place to have a snack and a coffee early on a saturday and catch some good singer/songwriters before you head out to the clubs. You can also bring in a laptop and chill online while watching some live music. Come and enjoy. There's also the possibly that if acts draw well I may get a shot at booking the national chain of stores - including the LA branch! That would be great for songwriters who tour and want gigs in other cities. So come support the scene! I can also move acts who draw up to bigger rooms. -Mike McHugh
Gizzi's Coffee
16 W 8th Street
New York, NY 10011
T: 212.260.9700
F: 646.253.7793
M: 201.206.5725
www.gizzisny.com
Gizzi's Coffee schedule summer/fall 2007:
SAT NOV 3
7-tba
8-Adam Sweeney (CD Release)
9-Paul DeCoster

---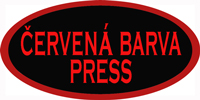 Červená Barva Press Contests
September 1st-November 10th, the press will be holding a poetry and fiction chapbook contest. Ads will appear in the next Poets & Writers Magazine.
Poetry Chapbook Guidelines
Send up to 24 pages of poetry, SASE, blank title page, acknowledgements, e-mail address, contact information,
$11.00 entry fee (Check, Money Order or International Money Order)
Winner receives $100.00 and 25 copies.
Please send no cover letter.
Submissions accepted Sept.1-Nov. 10th. Anything postmarked after Nov. 10th will be returned.
Winner will be announced in January, 2008.
Fiction Chapbook Guidelines
Winner receives $100.00 and 25 copies
Send up to 30 pages double-spaced, one story unpublished, SASE, e-mail, contact information, blank title page,
entry fee: $11.00 (Check, Money Order or International Money Order)
Submissions accepted Sept.1st-November 10th.
Any submission postmarked after November 10th will be returned.
Winner will be announced in January, 2008.
Send to:
Červená Barva Press
Poetry or Fiction Chapbook Prize
P.O. Box 440357
W. Somerville, MA 02144-3222
---
The Ibbetson Street Press Poetry Award is presented at the annual Somerville News Writers Festival (http://somervillenewswritersfestival.com/)
Please Note:
Jimmy Tingle's Off Broadway Theatre is closing down as of November 1, 2007.
We were able to get a new venue a mere 3 minute walk from Tingle's in Davis Square for the Somerville News Writers Festival Nov. 11th 7PM
The festival will be held November 11th at the VFW Hall
337 Summer St.
right near the Winter Hill Savings Bank
The festival will be held November 11th this year. In past years poets and writers such as Pulitzer Prize winner Franz Wright, Robert Olen Butler, Oscar-nominated novelist Tom Perotta, Iowa Writer's Workshop head Lan Samantha Chang, Sue Miller ( author of "The Good Mother") , Steve Almond, Boston Globe Columnist Alex Beam, poet Nick Flynn, and many others have read in this event. This year former poet/laureate Robert Pinsky will be receiving the Lifetime Achievement award.
The winner of the award (must be a Massachusetts resident) will receive a $100 cash award, a framed certificate, publication in the literary journal "Ibbetson Street" http://ibbetsonpress.com/ and a poetry feature in the "Lyrical Somerville," in The Somerville News.
To enter send 3 to 5 poems, any genre, length, to
Doug Holder
25 School St.
Somerville, Mass. 02143
Entry fee is $10.
Cash or check only.
Make payable to "Ibbetson Street Press" or "Doug Holder.
Deadline: Sept 15, 2007
The contest will be judged by Richard Wilhelm
http://richardwilhelm.blogspot.com/
poet and arts/editor of the Ibbetson Street Press.
The winner will be announced at the festival, and will receive his award. A runner up will be announced as well.

---

(These readings current as of November 1, 2007 go to the Readings page to see updated listings!)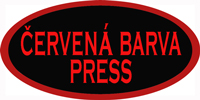 Červená Barva Press Reading Series
Červená Barva Press is starting a new reading series which starts in September. Mary Bonina is coordinating this series with me. Here is the information about it.
Pierre Menard Gallery
10 Arrow St/ Harvard Square
Cambridge, MA
7:00 PM
Free Admission
Reception to follow
November 14th, 2007

Mary Bonina
Harris Gardner
Tam Lin Neville
---
Other Červená Barva Press Readings
Červená Barva Press Reading
SUNY Farmingdale, NY
November 16th, 6:00 PM
Readers: William James Austin and students
Building: To be announced
---
LITERARY EVENTS AND READINGS
Thursday, November 1
7:00 P.M.—The Bay State Underground presents Mary Bonina, Brandy Barents, and Jenny Schlossberg. 236 Bay State Road, Boston.
7:00 P.M.—Al Jacobs reads from The Year of Living Biblically.
BU Barnes and Noble, 660 Beacon St., Boston. free.
7:00 P.M.—Suzanne Brockman reads from All Through the Night.
Borders Bookstore 10-24 School St., Boston. 617-557-7188.
7:30 P.M.—Joseph Ellis reads from American Creation.
First Unitarian Church, 3 Church St., Cambridge. 617-497-6277
---
Friday, November 2
7:00 P.M.—David Anderlman reads from A Shattered Peace.
Harvard Coop, 1400 Mass Ave., Cambridge.
8:00 P.M.—Dire Literary Series with Dawn Clifton Tripp, Peter Desmond, Paula Savoy.
Out of the Blue Gallery, 106 Prospect St., Cambridge. 617-354-5287.
---
Saturday, November 3
8:00 P.M.--Open Bark Poetry Night with Deborah Priestly.
Out of the Blue Gallery, 106 Prospect St., Cambridge. 617-354-5287.
---
Sunday, November 4
No listings.
---
Monday, November 5
6:00 P.M.—Anita Diamant and Stephen McCauley discuss The Red Tent.
Coolidge Corner Theater, 290 Harvard St., Brookline. $5. 617-734-2500.
7:00 P.M.—Four Stories: Curious Stories presents Steve Almond, Lisa Genova,
Ken Shulman, and Grace Talusan.
The Enormous Room, 567 Mass Ave., Cambridge.
7:00 P.M.—Ken Edelin reads from Broken Justice..
BU Barnes and Noble, 660 Beacon St., Boston.
7:00 P.M.—Lawrence Hill reads from Someone Knows My Name.
Harvard Coop, 1400 Mass Ave., Cambridge.
7:30 P.M.—Oliver Sacks reads from Musicophilia.
First Unitarian Church, 3 Church St., Cambridge. $5. 617-497-6277.
---
Tuesday, November 6
7:00 P.M.—AGNI 35th Anniversary Release Party includes
Allegra Goodman, Erica Funkhouser, John J. Clayton, and Perrin Ireland.
Boston Playwrights' Theater, 949 Comm Ave, Boston. 617-353-7135.
7:00 P.M.—Alan Lightman reads from Ghost.
Harvard Bookstore, 1256 Mass Ave., Cambridge. 617-661-1515
7:00 P.M.—Dave Zeltserman reads from Bad Thoughts.
BU Barnes and Noble, 660 Beacon St., Boston.
7:00 P.M.—Stewart O'Nan reads from Last Night at the Lobster.
Brookline Booksmith, 279 Harvard St., Brookline.
---
Wednesday, November 7
6:00 P.M.—Richard King reads from My Maggie.
Boston Public Library, 700 Boylston St., Boston. www.bpl.org.
7:00 P.M.—Barbara Slavin reads from Bitter Friends, Bosom Enemies.
BU Barnes and Noble, 660 Beacon St., Boston.
7:00 P.M.—Daphne Abeel reads from A City's Life and Times: Cambridge in the Twentieth Century.
Harvard Bookstore, 1256 Mass Ave., Cambridge. 617-661-1515
Thursday, November 8
7:00 P.M.—Alice Rothchild reads from Broken Promises, Broken Dreams.
BU Barnes and Noble, 660 Beacon St., Boston.
7:00 P.M.—Elaine Scarry, Jerald Walker, and Robert Atwan read from Best American Essays 2007.
Brookline Booksmith, 279 Harvard St., Brookline.
6:00 P.M.—Tom Sleigh reads from Space Walk.
Emerson College Barnes and Noble, 114 Boylston St., Boston.
---
Bay State Underground Series
Thursday, November 1, 7:30 P.M. Bay State Underground Series
@ the offices of AGNI magazine
236 Bay State Road, Boston
Mary Bonina, Brandy Barents, and Jenny Schlossberg.
Co-sponsored by The Writers Room of Boston, AGNI magazine, and the Creative Writing Department at Boston University.
Featuring books for sale from Cervena Barva Press.
---
Tuesday, November 13, 7:00 P.M.
Newton Free Library
330 Homer Street, Newton Centre, MA.
16th Annual Poetry Reading Series.
Featuring Mary Bonina, Susan Eisenberg, and Wendy Drexler.
---
Wednesday, November 14, 7:00 P.M.
Pierre Menard Gallery
10 Arrow Street
Harvard Square, Cambridge
Reading, Signing, and Reception celebrating the release of LIVING PROOF by Mary Bonina and AMONG US by Harris Gardner, two new chapbooks from Cervena Barva Press.
Also reading is poet Tam Lin Neville, author of JOURNEY CAKE (BkMk Press - University of Missouri -Kansas City).
This is the third reading in the series sponsored by Cervena Barva Press.
Other readings are scheduled for February, March, and April (more to follow).
---
Friday, December 7, 8:00 P.M.
Ellen La Forge Poetry Reading at The Democracy Center
45 Mt. Auburn Street
(near Bow St, Harvard Square, Cambridge).
Mary Bonina and Mark Pawlak read.
---
Brookline Booksmith poetry reading series
7pm on Friday November 2nd
Dick Lourie and Joan Houlihan
Brookline Booksmith:
279 Harvard St.
BrOokline, MA
---
Celebrate The 2008 Lunar Calendar
at Jamaicaway Books, 676 Centre St. JP Nov. 2 at 7 PM
Friends,
I am the new poetry editor for the Lunar Calendar. I hope you can make this event celebrating the release of the 2008 edition at Jamaica Way Books on Center St in Jamaica Plain. The evening opens with a full hour of the hottest Afro-Latin jazz you're likely to hear! $7.50 (under 21 sliding scale)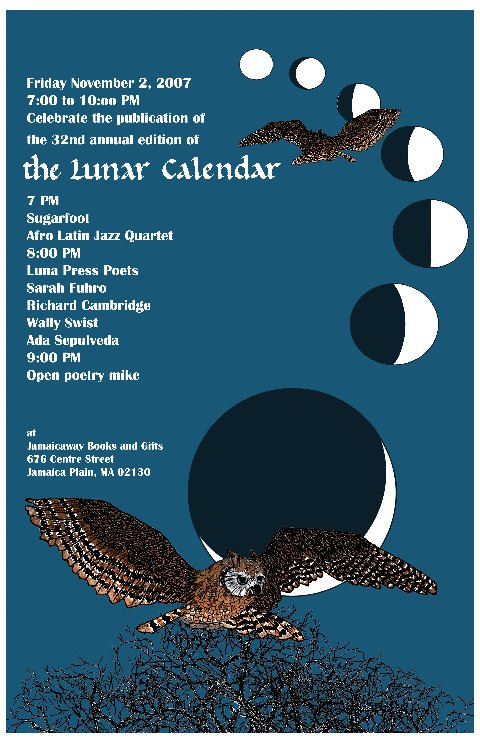 ---
THE NEW ENGLAND POETRY CLUB PRESENTS The Fall and Winter 2007 Poetry Series
THE NEW ENGLAND POETRY CLUB founded in 1915 by Amy Lowell, Robert Frost, and Conrad Aiken *For more information, please call: 617-876-4491*
*Unless otherwise stated, all events are free and open to the public*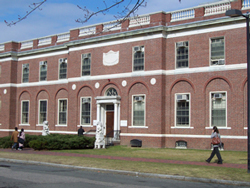 Monday, the 5th of November, 2007, at 7:00 o'clock p.m.
VENUE:
The Harvard Yen-Ching Library,
1st Floor, Common Room
No. 2 Divinity Ave. at Kirkland St., Cambridge (near Sanders Theatre/Memorial Hall).
FEATURING:
Annual readings by New England Poetry Club prize-poets
Robert Crawford, Alfred Nicol, Dianalee Velie, and others
reading their prize-winning poems.
---
UPCOMING READINGS
Monday, the 3rd of December, 2007, at 7:00 o'clock p.m.
VENUE:
The Harvard Yen-Ching Library,
1st Floor, Common Room,
No. 2 Divinity Ave. at Kirkland St., Cambridge (near Sanders Theatre/Memorial Hall).
FEATURING:
SUSAN EISENBERG, author of the poetry collections Blind Spot (Backwaters Press 2006) and Pioneering (Cornell 1998), and the nonfiction book, We'll Call You if We Need You: Experiences of Women Working in Construction, a New York Times Notable Book. She is Visiting Scholar in Women's Studies at Brandeis.
JONATHAN AARON, author of three collections of poetry - the new Journey to the Lost City (Ausable Press), Corridor, and Second Sight. His poems have been included in Best American Poetry five times. He teaches at Emerson and Amherst College.
---
Tuesday, the 11th of December, 2007, at 7:00 o'clock p.m.
VENUE:
The Cambridge Public Library, Central Square Branch,
No. 45 Pearl Street at Massachusetts Avenue.
Next to the parking garage. Floor, Common Room, Cambridge, MA.
FEATURING:
ROSANNA WARREN, painter, translator, prize-winning poet, and past Chancellor of the Academy of American Poets, introduces this year's recipient of The New England Poetry Club Golden Rose, DAVID FERRY, award-winning poet and translator who has also been a finalist for the National Book Critics Circle Award, the New Yorker Book Award for Poetry, and the PEN New England/Winship Award.
READING BY NEPC BOARD MEMBER F. D. REEVE
NEPC Board Member F.D.Reeve will read his "The Blue Cat Walks the Earth" to musical accompaniment (piano and horn) at 7:30 p.m., Wednesday, 7 November 2007, at Adams House, Harvard University, Cambridge, Massachusetts.
Harris Gardner
______________________
Director of Tapestry of Voices
website: http://tapestryofvoices.com
---
CHAPTER AND VERSE NOVEMBER 7, 2007 7:30 PM
FEATURING:
DENISE BERGMAN, HARRIS GARDNER, CAROLYN GREGORY
LORING-GREENOUGH HOUSE
12 SOUTH STREET
JAMAICA PLAIN CENTRE
SUGGESTED DONATION: $5.00
FREE REFRESHMENTS
Denise Bergman is the author of Seeing Annie Sullivan, poems based on the early life of Helen Keller's teacher. She has been poetry editor of Sojourner, A Women's Forum, and the host of a cable TV show, "Women in the Arts."
Harris Gardner's most recent collection is called, Lest They Become, and he is co-author with Lainie Senechal of Chalice of Eros. He is the host of two poetry venues and founder of the Boston National Poetry Month celebration at the Boston Public Library.
Carolyn Gregory's poetry has been widely published, most recently in The Aurorean and Bellowing Ark, among others. She is a member of the Jamaica Pond Poets, and is working on a collection called, Temporary Assignments.
Future program: December 5, 2007,
Featuring Mary Collins, Michael Amado, Walter Howard
For information email dorothy.derifield@gmail.com or wileysister@yahoo.com or call 617-325-8388
---
Newton Free Library Poetry Series
Newton Free Libray
330 Homer Street
Newton, MA

Director: Doug Holder
Newton Free Library/ 2007-2008
The Newton Free Library Poetry Series meets the second Tuesday of each month ( September, October, November, February, March and April) at 7PM. Open Mic follows feature. One poem per poet.
Features
November 13, 2007
Susan Eisenberg
Mary Bonina
Wendy Drexler
Feb. 2008

Harris Gardner
Dan Sklar
Lisa Beatman
March 2008

Susan Owen
Moira Linehan Ounjlian
Barbara Helfgott Hyett
April 2008

Fred Frankel
Lois Ames
Deborah DeNicola
---
Readings and events by Nahid Rachlin
Description of PERSIAN GIRLS, a memoir (Penguin 2006): In a story of ambition, oppression, hope, heartache, and sisterhood, Persian Girls traces Rachlin's coming of age in Iran under the late Shah-and her domineering father-her tangled family life, and her relationship with her older sister, and unexpected soul mate, Pari. Both girls refused to accept traditional roles prescribed for them under Muslim cultural laws. They devoured forbidden books. They had secret romances. But then things quickly changed. Pari was forced by her parents to marry a wealthy suitor, a cruel man who kept her a prisoner in her own home. After narrowly avoiding an unhappy match herself with a man her parents chose for her, Nahid came to America, where she found literary success. Back in Iran, however, Pari's dreams fell to pieces.
BOSTON: November 14th, Wednesday, 5:00-7:00 P.M.
Reading, discussion, PERSIAN GIRLS, memoir
Boston University, Women's Department
704 Commonwealth Ave. #101 Boston
Information: 617-358-2370
(check the info)
---
Gypsypashn's Poetry Caravan at Bestseller's Cafe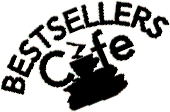 Gypsypashn's Poetry Caravan at
Bestseller's Cafe
24 High Street
Medford, MA. 02155
(In the heart of downtown historic Medford, MA. where Jingle Bells was written; right off Rte 93)
Our venue meets the third Thursday of each month at 6:30 PM.
Free refreshments Open Mic.
Readings commence at 6:30 PM. Readings conclude 8:00 PM.
= = = =
November 15th David R. Surrette
David returns to Bestsellers. David R. Surette's first book of poetry is Young Gentlemen's School (Koenisha, 2004). Koenisha will publish a second volume of his poetry Easy to Keep, Hard to Keep In in 2007. David has three poems in a new anthology French Connections: A Gathering of Franco-American Poets. (Louisiana Literature Press 2007) and a poem in Look! Up in the Sky! An Antholgy of Comic Book Poetry (Sacred Fools Press 2007). He co-hosts Poetribe, a poetry series in southeastern Massachusetts.
= = = =
December 20th OPEN - planning something festive, but not sure what yet! :*)
Anyone wishing to feature here, let me know! :*)
That will wrap it up thus far Bestseller's... and anyone who hasn't yet featured, who'd like to, kindly write me and let me know! As always there's OPEN MIC, and REFRESHMENTS courtesy of me.... so as they say on the Price is Right...."C'mon Down!"
The months of April and August are already spoken for, but all other months remain open. If you'd like to be a feature at Bestsellers this coming year, let me know. A reminder that we meet the third Thursday of each month at 6:30 PM.
Want to feature one of the open months? Email me at: Gypsypashn@aolcom
Write on!
Gypsy
New Hampshire Poet Laureate 2005
New Hampshire Poet Laureate 2006, Massachusetts Poet Laureate 2006
Founder of Gypsypashn's Poetry Caravan
===================================================
Contact information:
Betsy Lister
P.O. Box 496
Medford, MA 02155
U.S.A.
---
Concord Poetry Center
Sunday, November 18, 2007 3:00 PM
Readers: Jeffrey Harrison and Rebecca Winborn
with community readers: TBA
Concord, MA
$6.00 Admission
$3.00 Admission for students
Refreshments served
---
Cambridge Cohousing Presents
THE FIRESIDE READING SERIES
Fall 2007 – Spring 2008
Tuesday November 27 7:30 PM
Luke Salisbury and Tim Gager
Tuesday January 29 7:30 PM
Harris Gardner and Gloria Mindock
Tuesday February 26 7:30 PM
Jean Alonso and Jean Dany Jochaim
Tuesday March 25 7:30 PM
Gail Mazur and Danielle Legros George
Tuesday April 29 7:30 PM
Tom Daley and Julie Rochlin
Tuesday May 27 7:30 PM
The Jamaica Plain Carpenter Poets
Refreshments are served before and after each reading, starting at 7 PM
Note: The Walden St. bridge is under construction. Cambridge Cohousing is located just north of Porter Square at 175 Richdale Ave. From Massachusetts Ave., turn onto Upland Rd. Take the first right onto Richdale. Cross Walden St. and proceed to 175 Richdale Ave. Cambridge Cohousing is a complex of yellow buildings. Walk through the main gate to the Common House. For further information or instructions, please contact Molly Lynn Watt, 617-354-8242, mollywatt@comcast.net, or Jenise Aminoff, 617-576-2004, jenise@alum.mit.edu or go to http://www.cambridgecohousing.org/fireside/index.html
---
Powow River Poetry Reading Series
at The Newburyport Art Association
65 Water St., Newburyport, MA
November 28, 7:30 PM

Rhina Espaillat
Nancy Bailey Miller
(No reading scheduled for December)
All three events are free and open to the public;
Reception and refreshments following the reading;
site is handicapped-accessible
---
Out Of The Blue Gallery
EVERY MONDAY NITE,
Stone Soup Poetry (Host: Chad Parenteau), a 35 year old venue, $4, sign up to be a feature - call Bill Perrault at 978-454-7423.
Starts at 7:30PM and don't forget to sign up!
Recorded on local t.v. station.
---
DIRE LITERARY SERIES /Out of the Blue Gallery/
1st Friday- Cambridge, MA
5, 15 MINUTE OPEN MIC SLOTS AT 8 PM,
SIGN-UP AT 7 PM
FOLLOWED BY FEATURES
---
USUALLY the 3rd FRIDAY of the MONTH!
NOLA's TIGH FILI POETRY & OPEN MIC, $5, 8PM, Host: Nola, poems/prose.
---
OPEN MIC STARTS @ 8:30pm, FEATURE @ 9:00pm
SIGN-UP AT 8:00pm
Come and perform or listen!
Coming Up:
Open Bark Features @ the Out of the Blue Art Gallery:
Dec.1: Abbott Ikeler
Feb 16 2008: Christine Korfhage
3-5 dollar donation @ the door
Feature info: Mike Amado, spokenwarrior@verizon.net
---
1st SUNDAY of the MONTH!
DEMOLICIOUS POETRY, $5, 2PM, Host: John, experimental poetry.
Out Of The Blue Art Gallery
106 Prospect Street
Cambridge, MA 02139
phone: 617-354-5287
---
Lizard Lounge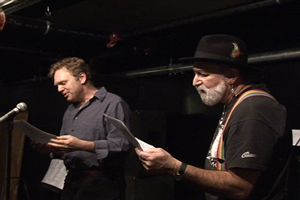 December 2, 2007
Lizard Lounge
1667 Mass Ave.
Cambridge, MA
Readers: Douglas Bishop and Marc Goldfinger
Oh, the cost -- last year it was $5. Before the show there is usually a slam which begins at 7:30,
then the show at about 9:30pm, then an open mike.
The Jeff Robinson Trio backs all the poets with jazz -- except the slam of course.
If you don't like slams then just come after 9pm,
As a teacher, DOUGLAS BISHOP has worked with students ranging in age from one to ninety, and now teaches English as a Second Language at a middle school in Lowell, Massachusetts. As a poet, he has performed in places as distant as Glasgow and Guatemala, but now appears primarily around Boston, where he is known for bringing a literary voice to musical and multi-voiced settings of poetry. A member of Doc Brown's Traveling Poetry Show, he also hosts the poetry series at Walden Pond. His first book, Songs in Love, is available at Mothwingarts.com.
MARC D. GOLDFINGER has been published by the Ibbetson Street Press, the Aurorean, Pegasus, the Boston Poet, the Crooked River Press, Earth First! magazine, Clamor magazine, The New Renaissance, User's News and many others. He is currently the poetry editor of the Spare Change News, a paper put out for the benefit of homeless people. He is a counselor for people with Substance Use Disorders and some of his work has been used to augment courses at the University of Massachusetts in Boston. He is a member of the Highway Poets, a motorcycle club whose members have been published throughout the world.
---
The Boston Poetry Slam Downstairs at the Cantab Lounge
738 Massachusetts Ave,
Central Square, Cambridge, Mass
(617) 354-2685
Email: cantab@slamnews.com
(http://www.slamnews.com/)
Wednesday, 8 pm open mike; 9:30 pm feature; 10:30 pm slam
Hosted by: Slammaster Simone Beaubien
Co-hosts: Dawn Gabriel, Ryk McIntyre, J*me, Adam Stone.
$3 at the door
Please Note:
*****18+ everyone must have a photo ID*****
---
Lizard Lounge Poetry Jam Sunday Night!
Cambridge Common
1667 Mass. Ave., Cambridge
$5 Cover
Every Sunday Poetry Slam: 8:00 pm
Feature: 9:30 pm
Open Mike: 10:30 pm
---
1ST WEDNESDAY POETRY GROUP IN PLYMOUTH, MA.
Hosted by MIKE AMADO
Part workshop, part reading - all poetry & songs
@ BOOKS AND MORE, in Plymouth, MA
(HOME DEPO PLAZA)
EX. 5, off RT. 3
info: spokenwarrior@verizon.net

---
GOT POETRY LIVE
Hosted by Tony Brown
Every Tuesday starting at 7:30 PM
Reflections Cafe
8 Govenor St, corner of Wickenden St
Providence, RI 02903-4429
(401) 273-7278
(http://www.gotpoetry.com/)

---

The Phoenix Reading Series
Sunday, November 4, 2007 5 pm
Melinda Thomsen, Michael Dorr, T. B. A. & Open Reading
Bengal Curry
65 West Broadway
212-571-1122
---
Asbestos Arts Group Readings
Asbestos Arts Group Open Mic
Back Fence Bar
Sunday, November 4th, 2007 @ 3 pm.
155 Bleecker Street (btwn Broadway & 6th Ave)
New York NY
Jay Chollick + Open
$5 suggested contribution, $3 min.
Handicap accessible? Yes.
Robert Dunn, emcee
dunnmiracle@aol.com
---
Asbestos Arts Group Open Mic
The Vault
Thursday, November 8th, 2007 @ 8 pm.
90-21 Springfield Blvd,
Queens Village, NY
B. J. Spinelli + Open
$5 suggested contribution, no minimum.
Handicap accessible? Afraid not (it's somebody's house).
Robert Dunn, emcee
dunnmiracle@aol.com
---
Asbestos Arts Group Open Mic
Back Fence Bar
Sunday, November 11th 2007 @ 3 pm.
155 Bleecker Street (btwn Broadway & 6th Ave)
New York NY
Joy Leftow + Open
$5 suggested contribution, $3 min.
Handicap accessible? Yes.
Robert Dunn, emcee
dunnmiracle@aol.com
---
Asbestos Arts Group Open Mic
Back Fence Bar
Sunday, November 18th, 2007 @ 3 pm.
155 Bleecker Street (btwn Broadway & 6th Ave)
New York NY
Sarah Sarai + Open
$5 suggested contribution, $3 min.
Handicap accessible? Probably.
Robert Dunn, emcee
dunnmiracle@aol.com
---
Asbestos Arts Group Open Mic
Back Fence Bar
Sunday, November 28th 2007 @ 3 pm.
155 Bleecker Street (btwn Broadway & 6th Ave)
New York NY
Charles J. Butler + Open
$5 suggested contribution, $3 min.
Handicap accessible? Probably.
Robert Dunn, emcee
dunnmiracle@aol.com
---
Bowery Poetry Club
Wed. Nov. 7, 2007, 6-8 PM
308 Bowery, NYC 10012
(between Bleecker & Houston)
John M. Bennett & The Be Blank Consort
---
Safe-T-Gallery
Thurs. Nov. 8, 2007, 7-10 PM
111 Front St.
Brooklyn, NY
John M. Bennett will read with
others as part of Bob Heman's CLWN WR series
---
Nov. 7th 8 MILLION STORIES resumes @ Jimmy's 43 Stage in NYC
8 MILLION STORIES
Featuring NYC's Best Story Tellers
FIRST WEDNESDAY'S @ Jimmy's 43 Stage from 7PM to 9PM
"There are 8 Million Stories in the Naked City."- The Naked City (1948) Directed by Jules Dassin
Resumes NOv. 7th with:
*Big Mike*
*Jackie Sheeler*
*Tony Gloeggler*
*Jean Lehrman*
@
Jimmy's No. 43 Stage
43 East 7th Street
between 2nd & 3rd Avenues
http://www.jimmysno43.com/no43stage.html
jimmypotsandpans@earthlink.net
1 Drink Minimum + Hat Passed ($3 Suggested)
~November 7, 2007~
BIG MIKE is Bronx-born Emergeny Room RN now residing in Bayside Queens. An unrivaled story teller he reveals just how gritty the underbelly of New York City can get as he reads from his critically acclaimed collections of emergency room and childhood recollections "81 Pounds" and "Sibling Rivalry" both from Pretty Pollution Press.
---
JACKIE SHEELER works at computer technology manager by day and is an award-winning poet, songwriter and activist. She edited the critically acclaimed anthology of poetry "Off the Cuffs" (Soft Skull Press) written by and about the police. Her first collection "The Memory Factory" was released from Buttonwood Press in 2002 and earned her Winner of the Magellan Prize.
In 2006, she was named the Poet Laureate of Rikers Island due to her volunteer work with young prisoners in NYC. Her newest book "to[o] long" released earlier this year from Three Rooms Press is a hard-hitting collection of prose poems that delve into the intricacies of urban sex, love, loss and redemption.
Hostess of the long running Friday evening Pink Pony Reading Series at The Cornelia Street Cafe until retiring this past summer, Jackie also curated Poetz.com, posting poetry from many of the readers at her series, and which continues serve as NYC's #1 poetry open mic calendar.
---
TONY GLOEGGLER was born, raised, has always lived and would be real surprised if he didn't die in NYC. He currently run a group home for developmentally disabled folks in Boerum Hill His work has been in numerous journals and anthologies. His chapbook, "One on One", received the 1998 Pearl Poetry Prize and a full length book, "One Wish Left" from Pavement Saw Press, recently went into its second edition. His most recent collection, "My Other Life", was published by Jane Street Press in late 2004.
---
JEAN LEHRMAN author of "If You Come Back, I Won't Have AIDS", her first collection of poetry, draws on her personal experiences with AIDS, drug addiction, and urban violence. Her work is also found online at Roguescholars.com and Poetz.com. She has featured in venues all over NYC. She is known for her "brutal honesty and take-no-prisoners" stance. Her poetry is both powerful and provocative.
---
Hosted by:
ROXANNE HOFFMAN, a former Wall Street banker, now works nights answering a patient hotline for a major home health care provider based in New York City.
Her poetry can be heard during the 50-minute independent film, Love and the Vampire, directed and produced by David Gold and Rick Poli, and shown at The Arlene's Grocery Picture Show's 2005 Festival and also has been aired on cable (Poetry Thin Air, The Art House Show), UHF-TV (The New Yorkers), WKCR FM NY (Art Waves), and Live365 web radio (Eadon's Place).
Still trying to reconcile writing poetry and making money, she curates Poets Wear Prada, a website designed to promote poets, their readings and their poetry at http://poetswearprada.home.att.net; she owns a small press by the same name.
---
***
Promote yourself at Poets Wear Prada
http://poetswearprada.home.att.net
join our yahoo group at
http://groups.yahoo.com/group/poetswearprada/
***
List you open poetry mike at www.poetz.com.
For listing guidelines, send a blank email message to listhelp@poetz.com
***
Check me out! Visit http://www.myspace.com/poetswearprada
& Listen to tracks from my new CD "Stolen Moments"(Poetry Thin Air 2006)
---
Readings featuring Thad Rutkowski
UPCOMING READINGS
November 9, Friday, 7 p.m.
Memoir Reading
Callanwolde Fine Arts Center, 980 Briarcliff Road N.E., Atlanta
$10. Good refreshments
Hosted by June Akers Seese
Info: jakers1@mindspring.com
November 16-18, Friday-Sunday
Berlin Poetry Hearings
Berlin
www.myspace.com/poetryhearings
January 4, 2008, Friday, 9:30-11:30 p.m.
Panel discussion: "Polish American Writing: From Polish Tradition to the American Identity."
Polish American Historical Association, Washington, D.C.
Hope to see you! --Thad Rutkowski
http://www.thaddeusrutkowski.com
---
West Side Books presents Stories For All Seasons
November 10th, 7:30 pm
Featuring Ed McManis & Joe Hutchison reading from the The Blueroad Reader, Stardust and Fate, and Sister Mary Butkus Music by Fast Ed & The Dangling Participles immediately following
---
Upcoming Bowery Women/Bowery Books Events Fall 07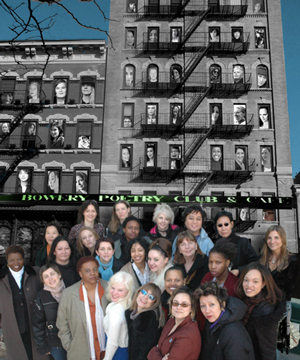 Bowery Women-One Year Anniversary Party, Reading and Book Sale
Nov. 11th 5-8 p.m.
Bowery Poetry Club
Marjorie Tesser
Bowery Books
bowerywomen@gmail.com
---
Červená Barva Press Reading
SUNY Farmingdale, NY
November 16th, 6:00 PM
Readers: William James Austin and students
Building: To be announced
---
Mad Hatters' Review Poetry, Prose & Anything Goes Series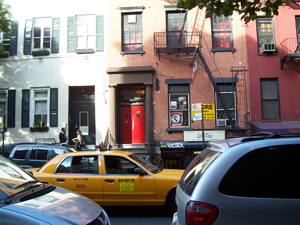 ---
Mad Hatters' Review Poetry, Prose & Anything Goes Series
December 7, 2007, 7 - 9 PM
Readers: Yuriy Tarnowsky, et al. (TBA)
KGB Bar
85 East 4th Street
New York, NY
Cost: FREE
Handicap accessible: No
See http://www.madhattersreview.com/events.shtml
---
Mad Hatters' Review Poetry, Prose & Anything Goes Series
Date: February 1st, 2008 7:00-9:00 PM
Readers: Rikki Ducornet, Eric Melbye, Carol Novack, Jonathan Penton,
Charles P. Ries, Tamara Kaye Sellman, and Anmarie Trimble
KGB Bar
85 E 4th St
New York, NY 10003
(212) 505-3360
Cost: free
Handicap accessible: no
---
Poets House Reding and Signing Series
Late March (Date is coming)
Jean and Robert Hollander
Poet's House
72 Spring Street, 2nd floor, between B'way and Lafayette
New York, NY
Cost: free
Handicap accessible
refreshments served
---
LALITA JAVA READINGS
3rd THURSDAYS 7-9 PM
HOSTED BY DOROTHY F. AUGUST
Lalita Java
210 East 3rd St.
(Btwn. B & C)
---
92nd Street Y Reading Series
Lexington Avenue at 92nd Street
New York, NY

---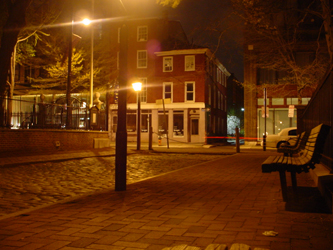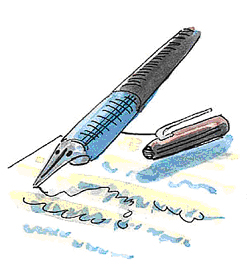 Lifelines:
Poetry
This 5 week course welcomes poets with all levels of writing experience to come together with open 'beginners mind' to make poems. Participants will play with words, use their senses and not-so-conscious mind to attend to passing reality and give voice to things they didn't know they knew. The will explore the basics of the craft: image, metaphor, music, voice, line, meter, rhyme, form, experiment, revision and even publication in a challenging but supportive environment. The class will consider poems from master poets and look closely at each student's work. There will be intriguing homework assignments and participants can expect to be surprised by the poems they create.
A pediatrician, Kelley White has published three full-length poetry collections, THE PATIENT PRESENTS, LATE, and LIVING IN THE HEART, four chapbooks, and has had well over 3000 poems appear in hundreds of journals including American Writing, Exquisite Corpse, Feminist Studies, and the Journal of the American Medical Association. In spite of this she thinks poetry keeps her sane. Kelley White is also poetry editor of the Schuylkill Valley Journal.
Classes will meet at the Manayunk Art Center, 419 Green Lane (rear), Philadelphia, PA 19128,
five consecutive Monday evenings from October 15 to November 12, 7-9 pm.
To register contact Kelley White kelleywhitemd@yahoo.com (215) 681-6501
or Peter Krok macpoet1@aol.com at (610) 789-4692
Cost is $75 for 5 week class, payable to the Peter Krok -SVJ. Send check to
Peter Krok
240 Golf Hills Road
Havertown, PA 19083
---
"Poetry & Prose & Anything Goes with Dr. Ni"
(radio show; internet radio)
Address: (Dr. Ni's local address) P.O. Box 15095
City and State: Philadelphia, PA 19130-9998
Contact person and or URL/information: Dr. Niama L. Williams; www.internetvoicesradio
Date, time, price: Every Tuesday, 8-9 p.m. EST
$35/guest/appearance on show
Readers: International internet radio listeners
Other appropriate info: (station owner's address):
Ms. Lillian Cauldwell
P.O. Box 2344 Ann Arbor, MI 48106-2344;
734-332-5902.
Dr. Niama L. Williams
P. O. Box 15095
Philadelphia, PA 19130-9998
http://www.lulu.com/drni
http://thejourney.booktreasurehouse.com/
http://soulwork.booktreasurehouse.com/
http://famousfaces.booktreasurehouse.com/
http://steven.booktreasurehouse.com/
---
1ST FRIDAYS ON VINE
Hosted by Aziza Kintehg
Every First Friday of the Month
Be part of an Art Extravaganza * Spoken Word * Music Freestyle * Open Mike
Jose Sebourne Graphic Design
1213-15 Vine Street Philadelphia PA 19107
7-10pm $5.00 Cover
Contact info:
The Gallery - (215)564-2554
Aziza Kintehg(215)668-4500
Email: azizalockdiva@...
or check out the website: www.Josesebourne.com

---

Lucille Lang Day Readings:
Nov. 5, 2007, 7:00 p.m.
Lucille Lang Day, plus open mic
All Poets Welcome Reading Series
Gallery Cafe
1200 Mason at Washington
San Francisco, CA
Coordinator: Kit Kennedy kit.kennedy@yahoo.com
---
Anthony Russell White Readings
There will also be two Winter dates with details to be announced later:
March
I'm reading with CB Follett & Susan Terris:
Poetry Center San Jose
Location to be announced later
March
I'm reading with Daphne Crocker-White & CB Follett & Susan Terris:
Sonoma Ashram
1087 Craig Avenue (west of downtown off Arnold Drive)
Sonoma, CA
(707) 996-8915
Copies of my books will be available at all the readings, and by mail from me.

---
INTERACT OPENS 20th ANNIVERSARY SEASON
EXAMINING IRAQ BY LOOKING TO VIETNAM
The Philadelphia Premiere of
LAST OF THE BOYS
Written by Steven Dietz
October 19 – November 18, 2007
Philadelphia, PA - Wednesday, October 24, 2007, 7:00 p.m., marks Opening Night of InterAct Theatre Company's production of the Pulitzer Prize-nominated LAST OF THE BOYS, a smart, funny and mesmerizing new play speaks to pertinent issues of today while exploring what lessons remain to be learned from Vietnam. Written by Steven Dietz, one of America's most widely-produced playwrights and author of previous InterAct productions LONELY PLANET and GOD'S COUNTRY, LAST OF THE BOYS opens InterAct Theatre Company's 20th Anniversary Season.
---
ABOUT THE PLAY
---
With increasing frequency, Americans are comparing the war in Iraq to the Vietnam War. Media reports and casual conversations across the country are filled with phrases like "noble cause," "mistaken war," "lack of preparation," "quagmire," "support our troops," and "no exit strategy." A whole new generation of veterans are streaming back from Iraq, carrying with them the physical injuries and the psychological scars of a conflict that has divided America as acutely as the rest of the world. Often forgotten or left behind, our veterans understand better than anyone the real price of war.
In LAST OF THE BOYS, Ben and Jeeter meet each summer at a desolate California trailer park, inextricably bound to one another by the time they served together in Vietnam. Jeeter is an associate professor at a small liberal college and a restless wanderer, regularly following the Rolling Stones so he can display his homemade sign urging them to "Just Stop." Ben is a homebody who refuses to abandon his rusted-out trailer even though it sits atop a toxic waste dump. While Jeeter suffers from post-traumatic stress disorder, Ben is haunted by the ghost of a fallen soldier and a lingering feeling of betrayal by the government. Ben and Jeeter's boys-will-be-boys bond has stood the test of time for over 20 years, but when Jeeter's young and unpredictable new girlfriend arrives on the scene with her opinionated mother in tow, time-tested rituals give way to confessions and self-discoveries... the past may finally be catching up with them at last. LAST OF THE BOYS is a fierce, funny and mesmerizing character study that speaks to America's situation in Iraq by revealing the lessons still to be learned from Vietnam.
Audiences and critics alike have raved about LAST OF THE BOYS since it first premiered at Chicago's Steppenwolf Theatre in September 2005. Hedy Weiss of the Chicago Sun-Times raved, "… highly recommended … blisteringly good … a master class in the art of acting." Barbara Vitello in the Daily Herald gave it 4 out of 4 stars, enthusiastically calling it, "a stellar production." Chris Jones of the Chicago Tribune exclaimed, "LAST OF THE BOYS most assuredly delivers … potent, moving and strangely wise …" Philadelphia's own Toby Zinman, reviewing the McCarter Theatre production for City Paper, praised LAST OF THE BOYS as, "… passionate, funny, altogether knock-out … don't miss it."
---
DATES & TICKETS
---
LAST OF THE BOYS runs for 27 performances, October 19 – November 18, 2007, with preview performances October 19 - 23 and Opening Night on Wednesday, October 24. Performances during InterAct Theatre Company's 2007/2008 Season are Tuesday and Wednesday evenings at 7:00 p.m., Thursday through Saturday evenings at 8:00 p.m., and Sunday matinees at 2:00 p.m. All performances are held on the mainstage of The Adrienne, 2030 Sansom St., Philadelphia, PA.
Subscriptions for InterAct's 20th Anniversary Season are available ranging from $54.00 to $97.00. Subscription information is available by calling 215-568-8079; by dropping by InterAct's box office at The Adrienne, 2030 Sansom St., Philadelphia, PA; or by visiting InterAct's website at www.InterActTheatre.org.
Tickets for individual performances, which are on sale now, are $15.00 for preview performances; $23.00 for performances Tuesdays through Thursdays; and $27.00 for performances Friday & Saturday evenings and Sunday matinees. InterAct offers discounts for senior citizens and full-time students (with valid I.D.). Group rates are available, and students with proper I.D. may purchase Rush Tickets for $10.00 five minutes before curtain (based on availability). All performances take place at The Adrienne, 2030 Sansom Street, Philadelphia. Reservations or more information can be obtained by calling 215-568-8079, by dropping by the InterAct Theatre Company box office at The Adrienne, 2030 Sansom St., Philadelphia, PA, or by visiting InterAct Theatre Company's website at www.InterActTheatre.org.
---
ABOUT THE ISSUES
---
During the run of LAST OF THE BOYS, InterAct will host several post-performance talk-backs to encourage further discussion on the issues raised. Speaker Sundays, a series featuring invited scholars, community leaders and artists, are scheduled to follow matinee performances on Sunday, October 28, and November 4 & 11. On October 28, the featured guest will be members of The Granny Peace Brigade of Philadelphia and on November 4, the guest will be Dr. Salman Akhtar, Professor of Psychiatry at Jefferson University. Coffee Conversations, an informal discussion with the production's artists and designers, sponsored by Whole Foods, are scheduled to follow performances on Tuesday, October 30, Wednesday, October 31, Tuesday, November 6 and Wednesday, November 7. For a complete schedule of talk-back speakers, visit www.InterActTheatre.org.
---
RELEVENT BIOGRAPHIES
---
Steven Dietz (Playwright) is a Seattle-based playwright and director. Since 1981, his twenty-plus plays and adaptations have been widely produced at regional theatres across the United States, as well as Off-Broadway. Mr. Dietz received the Kennedy Center Fund for New American Plays Award for both FICTION and STILL LIFE WITH IRIS, the PEN U.S.A West Award in Drama for LONELY PLANET, and the Yomiuri Shimbun Award (the Japanese Tony) for his adaptation of Shusaku Endo's novel, SILENCE. Other widely produced plays include INVENTING VAN GOGH, PRIVATE EYES, GOD's COUNTRY, ROCKET MAN, THE NINA VARIATIONS, HALCYON DAYS, TRUST and HANDING DOWN THE NAMES. Mr. Dietz¹s award-winning adaptations include OVER THE MOON (from P.G. Wodehouse), FORCE OF NATURE (from Goethe), DRACULA (from Bram Stoker), PARAGON SPRINGS (from Ibsen), THE REMEMBERER (Joyce Simmons Cheeka), and GO, DOG. GO! (from P. D. Eastman, co-written with Allison Gregory). His plays have been translated into seven languages. International productions of his work have been seen in England, France, Germany, Japan, Russia, Austria, Sweden, Australia, Argentina, Peru, Singapore, Slovenia and South Africa. LAST OF THE BOYS, which received its 2005 World Premiere by Steppenwolf Theatre in Chicago, was nominated for the Pulitzer Prize in Drama.
To read an interview with playwright Steven Dietz conducted by InterAct Literary Manager, Peter Bonilla, visit www.InterActTheatre.org.
Paul Meshejian (Director) is the Founding Artistic Director of PlayPenn, an organization that hosts an annual conference for the development of new plays in Philadelphia. For InterAct he directed last season's SINCE AFRICA by Mia McCullough and has appeared in their productions of MASTERGATE and WHORES. He directed Bill Corbett's HECKLER for 1812 Productions, Russel Davis and Jon Held's TALES OF LUNACY, at Touchstone Theatre and Nancy Bagshaw-Reasoner's TOUGH LOVE at Cheltenham Theatre, and a number of short plays for People's Light and Theatre where he has been a company member since 1989. In addition to his work at PLTC he has performed with the Arden Theatre, Philadelphia Theatre Company and the Wilma Theater, among others. He has been nominated for the Barrymore award numerous times. His work has also been seen on film and television: Alan Rudloph's Equinox, Terry Gilliam's Twelve Monkeys, Bruce Charlesworth's Private Enemy – Public Eye, The Final Patient and HBO's Homicide; Life on the Streets and The Wire. In the 1980's he was the founding artistic director of Stage One: Collaboration, a professional theatre in Minneapolis/St. Paul devoted to new and rarely produced works. Paul is on the Acting Faculty at University of the Arts and has also taught at Arcadia University. He has a long history of new play development as both actor and director in his 14 year relationship with The Playwrights Center in Minneapolis. He serves on the Board of Directors of the International Institute for Theatre Research and is a member of LMDA, Literary Managers and Dramaturgs of the Americas.
Dan Kern (Ben) previously appeared on InterAct's stage as "Joe Kennedy" in ROSEMARY and the "Reverend Jeremiah Mears" in GOD'S MAN IN TEXAS. At other theaters in Philadelphia he's appeared in MAGIC FIRE at the Wilma Theater, and DRAWER BOY at Act II Playhouse. Nationally, he's appeared as "Leontes" in A WINTER'S TALE (Los Angeles Drama Critics Circle Award for "Outstanding Performance") and "Volpone" in VOLPONE at A Noise Within. At the Mark Taper Forum as "Zhorzh" in THE WOOD DEMON, at South Coast Rep as "Salieri" in AMADEUS and The American Conservatory Theatre as "Eben" in DESIRE UNDER THE ELMS. Dan is head of the directing program at Temple University. Film and TV appearances include, Frasier, Profiler, The President's Man, C-16, Star Trek: Voyagers and Melrose Place.
Jack Hoffman (Jeeter) was last seen at InterAct in Steven Dietz's GOD'S COUNTRY. Other theatre includes LOVERS, KING LEAR, PLAYBOY OF THE WESTERN WORLD and VILLAGE WOOING (Lantern Theatre); SEX, DRUGS, ROCK & ROLL (Wilma); NITE CLUB CONFIDENTIAL (Philadelphia Area Rep); VISIONS OF CODY (Novel Stages); DR. JEKYLL & MR. HYDE (Vox). Films include: The Village, Runaway Bride, 12 Monkeys. Television includes "Hack" and "Sex and the City."
Karen Peakes (Salyer) returns for her third show with InterAct. Previous shows were DRINK ME and JAMBULU. She has also participated in InterAct's Writing Aloud series. In the Philadelphia area, Karen has performed with People's Light and Theatre Company in Secret Garden, Once in a Lifetime, Man from Nebraska, Born Yesterday (Barrymore Nomination for Best Actress), and Humble Boy; Arden Theatre in 12th Night, Boxcar Children, and A Prayer for Owen Meany; The Walnut Street Theatre in Of Mice and Men; Act II Playhouse in The Lonesome West and Taking Sides; The Philadelphia Shakespeare Festival in Hamlet, As You Like It, and Othello, and others. Regionally, she worked with the Folger Theatre in Washington D.C. in Two Gentleman of Verona and Measure for Measure (Helen Hayes Award for Best production); The Boarshead Theatre in Michigan in Hamlet and Cripple of Inishmann; and The Peterborough Players in New Hampshire in Importance of Being Earnest, Wait Until Dark, Cherry Orchard, and A Doll'S House.
Susan Moses (Lorraine) recently participated in the 2007 PlayPenn reading series. Locally she has performed in productions of, among others, True West and After-Play at the Walnut Street Theatres' Studio Theater, Coupla White Chicks at Ripley's, and enjoyed a long run as Babs DeMarco in the Burgundy Theatre production of Shear Madness. Regional Credits include: Sleeping Arrangements at Theatre J in Washington, D.C. and Moon Over Buffalo at Bristol Riverside Theatre. Off-Broadway Credits: Yentl (Yiddish Premiere), From Door To Door, The Witch of Edmonton, Antigone, and A Comedy of Errors. Film & Television credits: Invincible; Killer Instinct; Mafioso...The Father, the Son; Breath; Seduction of the Will; Hack; Forensic Files; and As the World Turns.
David Strattan White (Young Soldier) returns to InterAct after appearing in 2004's In The Heart of America. Recently, he has been seen in The Game of Love and Chance with Commonwealth Classics, a PlayPen workshop of Militant Language, Cloud 9 at the Wilma, Psychopathia Sexualis and Butterflies are Free at the Montgomery Theater, Masque of the Red Death with Wandering Rom and the Metropolitan Playhouse, and Balm in Gilead with the Maya Project. Film and TV credits include Hack and Rent Control. He teaches at the Walnut Street Theatre and Young Playwrights, and is a teaching artist for InterAct. His play, An Imperfect Sonnet, will be produced by the Cardboard Box Collaborative in February 2008. Davey received his MFA from Temple University.
The design team for LAST OF THE BOYS includes Set Design by Matt Saunders, Costume Design by Millie Hiibel, Lighting Design by Josh Schulman and Sound Design by Chris Colucci. The production will be Stage Managed by Michele Traub and Technically Directed by Andy Campbell.
---
CONTINUING THE 2007/2008 SEASON
---
InterAct continues its 20th season in January 2007, with the World Premiere production of BLACK GOLD, written by Seth Rozin, InterAct Producing Artistic Director and author of Barrymore Award nominated MISSING LINK and MEN IN STONE. BLACK GOLD is a darkly comic, futuristic struggle between an inner-city father and an oil-addicted America run amok. What happens when Curtis Walker, an African American man living in Detroit's inner-city, purchases an oil rig on eBay and taps into one of America's largest oil reserves right under his own back yard? This hilarious vaudevillian take on the not-too-distant future chronicles Walker's discovery, as it precipitates a wild chain reaction that throws the world into turmoil, proving just how much America's petroleum addiction keeps world events on edge. Will the newly-tapped resource lead to violence or prosperity? Will the poor get rich? Will the rich get richer? Will America's economy skyrocket? Will the Middle East move toward unprecedented peace or unimaginable chaos? Six actors play over 80 roles in this fast-paced, futuristic satire of class, race and greed in a country that will go to dangerous lengths to keep the cheap crude flowing. The World Premiere production of BLACK GOLD will run January 24 through February 24, 2008.
Next in the season will be the Philadelphia Premiere of the world-wide smash hit drama FROZEN, by Bryony Lavery. A critical hit during its productions in London's West End and nominated for four Tony Awards, including Best Play, on Broadway, FROZEN is the gripping psychological journey of three people whose lives are chillingly connected. Nancy, whose ten year-old daughter, Rhona, went missing 20 years ago, continues the daily balance between keeping hope alive and accepting the unthinkable. Ralph, convicted of Rhona's murder, struggles with loneliness, unnatural urges and the possibility of remorse. Agnetha, a psychologist studying serial killers, attempts to understand the criminal mind, its motivations and total absence of personal responsibility. At once angry and compassionate, this eloquent drama ponders several complex and searing questions: What causes someone to commit horrific acts? Can understanding lead to absolution? Is it even possible to forgive that which seems unforgivable? A dark and hypnotic journey of rage and redemption, FROZEN will be directed by Whit MacLaughlin and will run April 4 – May 4, 2008.
The season concludes with the World Premiere production of HOUSE, DIVIDED, written by Philadelphia playwright Larry Loebell. Commissioned through a grant from the National Foundation for Jewish Culture, HOUSE, DIVIDED follows the complex and volatile challenges facing a Jewish American family broken apart over religion, politics and the state of Israel. The Goldstein family of Philadelphia is torn apart when older brother Louis decides to embrace Jewish orthodoxy and move to Israel during the height of the Vietnam war. Betrayed and bewildered, Louis' younger brother Douglas builds a life around peace activism. Well over 20 years later, Louis is a retired officer of the Israeli army and Douglas is a Senior Director with Amnesty International. Divided by deep familial wounds and opposing religious and political beliefs, the two brothers are forced to re-engage one another when their sons, Oren and Paul, make surprising life decisions of their own. HOUSE, DIVIDED is a challenging and timely examination of family, faith and politics, and how the desire to distance ourselves from our past may only bring it closer to home in the future. Directed by Seth Rozin, HOUSE, DIVIDED begins May 23 and runs through June 22, 2008.
---
ABOUT INTERACT THEATRE COMPANY
---
Founded in 1988, InterAct is a theatre for today's world, producing new and contemporary plays that explore the social, political, and cultural issues of our time. InterAct's aim is to educate, as well as entertain, its audiences, by producing world-class, thought-provoking productions, and by using theatre as a tool to foster positive social change. Through its artistic and educational programs, InterAct seeks to make a significant contribution to the cultural life of Philadelphia and to the American theatre.
In addition to the 4-play mainstage season, InterAct Theatre's major programming includes InterAction, an award-winning program of experiential workshops and residencies in area schools that utilize theatre as a tool to illuminate pressing social problems in the community; New Play Development, working closely with playwrights to develop plays that adhere to the company's mission; Writing Aloud, an award-winning series of Monday evening events in which short fiction by the region's best writers is read aloud by professional actors; and the Kaki Marshall Arts and Community Award, an annual fundraising event that recognizes individuals who have made significant contributions to the lively arts in Philadelphia.
---
Due to the nature of live theatre, play selection,
performance and casting are subject to change.
---

---
If you would like to be added to my monthly e-mail newsletter, which gives information on readings, book signings, contests, workshops, and other related topics...
To subscribe to the newsletter send an email to:
newsletter@cervenabarvapress.com with "newsletter" or "subscribe" in the subject line.
To unsubscribe from the newsletter send an email to:
unsubscribenewsletter@cervenabarvapress.com with "unsubscribe" in the subject line.

---
Index | Bookstore | Submissions | Newsletter | Interviews | Readings | Workshops | Fundraising | Contact | Links
---
Copyright © 2005-2006 ČERVENÁ BARVA PRESS LLC - All Rights Reserved