July, 2005 Aug. 2005 Sept. 2005 Oct. 2005 Nov. 2005 Dec. 2005 Jan. 2006 Feb. 2006 Mar. 2006 Apr. 2006 May 2006 June 2006 July 2006 August 2006 September 2006 October 2006 November 2006 December 2006 January 2007 February 2007 March 2007 April 2007 May 2007 June 2007 July 2007 August 2007 September 2007 October 2007 November 2007 December 2007
---
ČERVENÁ BARVA PRESS NEWSLETTER
Gloria Mindock, Editor Issue No. 31 February, 2008
---
INDEX
---
POETRY READINGS
---
THEATRE
---
Welcome to the February, 2008 Newsletter. This month's newsletter will be quite large since there was no newsletter in January. The press has many announcements to make.
In January, Cervena Barva Press released 3 new publications. The publications are:
Please read about these books on the homepage. You can order online or by mail. Visit our bookstore at: http://www.thelostbookshelf.com
This year the press will be publishing 21 chapbooks. Many of you buy one chapbook as they come out. To save you money, I decided to offer a subscription this year for the chapbooks. To buy them all separate, it would cost you $147.00. If you subscribe to all 21 chapbooks, the cost will be $100.00. This will be a savings of $47.00. This is a huge discount so please take advantage of it. Please note, these are not in any specific order of publication.
Here is a list of chapbooks which will be coming out this year.
Isolate Flecks by Kevin Gallagher
The Lengthening Radius For Hate by Gary Fincke
faustinetta, gegenschein, trapunto by Diane Wald
Up from the Root Cellar by Anne Harding Woodworth (winner of the 2006 poetry prize)
A Cure for Suicide by Larissa Shmailo
Ten Songs From Bulgaria by Linda Nemec Foster
Tara by Catherine Sasanov
Discarded: Poems for My Apartments by Chad Parenteau
From Tehran to Texas by Roger Sedarat
Dog Hill Poems by George Held
this is where you go when you're gone by Timothy Gager
Investigation by Kathleen Aguero
Stunted Innerchild Shot the TV by Mike Amado
The Book of Colors and Painters by Korkut Onaran (winner of the 2007 poetry prize)
Brothers by Eric Wasserman (winner of the 2007 fiction prize)
Zero Boundaries by Irene Koronas
The Conquest of Somalia by Gary Beck
Flowering Weeds by Robert K. Johnson
Untitled chapbook by Ioan Tepelea (Romania)
Opuscula by Steve Glines
Who Shot Andrei Warhol by Alexander J. Motyl (An excerpt from his newly published novel of the same name)
---
Cervena Barva Press announces e-book contest winners in poetry, fiction, and plays.
Poetry: Secrets by Jessica Harman
Fiction: Near Love Stories by J. B. Hogan
Play: What is Gained is Lost by Evan Guilford-Blake
Cervena Barva Press announces the 2007 Fiction and Poetry Chapbook Prize Winners.
Poetry: The Book of Colors and Painters by Korkut Onaran
Fiction: Brothers by Eric Wasserman
Congratulations to these winners. The contests were all judged with no names on any of the manuscripts. I would like to thank everyone who entered the contests. All the poetry and fiction entries will receive a winning chapbook.
Payment to all the winners will be upon publication.
---
Survival Notes, (to all those who entered the fiction contest in 2006), have been mailed out.
---
Interviewed this month: Natasa Durovicova, Glenn Sheldon, and Barbara Thomas.
---
Cervena Barva Press would like to welcome Meg Darjl, a new intern, who will be helping the press with chapbook and book production.
---
Thank You
Thanks to Diana Kole who is looking up addresses for me of some writing programs. This is a big help to the press. Diana is busy applying to colleges. I hope that she gets accepted to go where she wants to go. That is such a big decision. Good luck Diana!
---
Thank you so much to everyone who ordered my book, Blood Soaked Dresses. I have been connecting with so many people who also helped the El Salvadorans during the civil war. It has been such a wonderful experience. If you haven't ordered it yet, go to: http://www.lulu.com/content/1172519
---
For Flavia Cosma: Have a great time in Argentina!!!!!
---
Cervena Barva Press Reading Series
Cervena Barva Press Reading Series
Pierre Menard Gallery
10 Arrow St. (Harvard Square)
Cambridge, MA
7:00PM, Free
Reception to follow
February 20th
Readers:
Philip E. Burnham, Jr.
Afaa Michael Weaver
Marc Widershien
---
March 19th
Readers:
Doug Holder
Jarret Smith
Elaine Terranova
---
April 16th
Cervena Barva Press Celebrates 3 years!
Readers:
Flavia Cosma
Dzvinia Orlowsky
Catherine Sasanov
---
Istanbul Literary Review Contributors Readings
Friday, March 14 7:30 pm
Friends Quaker Meeting House
289 Park Street (corner of Gordonhurst Ave)
Upper Montclair, New Jersey
Original Stories & Poems
Jessica Wolf, David Popiel, Martin Golan, Susan Tepper, Estelle Bruno, William Gordon
Hosted by Miles Tepper
$2 Donation is optional~ will go to Meeting House
---
April 11th 7-9:00PM
KGB Bar
87 E. 4th
NYC
Fiction Reading
Hosted by Miles Tepper
Jamie Cat Callan, Eric Darton, Thaddeus Rutkowski and Susan Tepper
Jamie Cat Callan's work has appeared in The New York Times Modern Love column, The Missouri Review, Story, Istanbul Literary Review and other publications. She is the creator of The Writers Toolbox from Chronicle Books. Her latest non-fictionbook, French Women Don't Sleep Alone is forthcoming from Kensington.
Eric Darton is the author of the novel Free City (WW Norton 1996) and the New York Times bestseller Divided We Stand (Basic Books), a cultural history of the World Trade Center published in 1999. He is presently at work on Born Witness, a chronicle of these amazing times, which he sends out to subscribers in weekly installments.
Thaddeus Rutkowski grew up in central Pennsylvania and is a graduate of Cornell University and the Johns Hopkins University. He is author of the novels Tetched and Roughhouse. Both books were finalists for an Asian American Literary Award. He teaches fiction writing at the West Side YMCA in Manhattan.
Susan Tepper's stories, poems and essays have appeared in American Letters & Commentary, Salt Hill, Green Mountains Review, Boston Review, Istanbul Literary Review and elsewhere. Cervena Barva Press published her chapbook Blue Edge in 2006. Her story collection and a full-length book of poems will be released by that same press later this year.
---
Please submit to the Istanbul Literary Review at: submissions@ilrmagazine.net
Check out the newest issue at: http://www.ilrmagazine.net/en.php
Miles and I would love to see more work sent. We answer quickly too! Well, fairly quickly!!!!!
---
Check out Poesia News (Indian Bay Press). It's a great newsletter! Subscribe to Poesia, their literary journal which publishes internationally and always has great poetry in it. http://www.indianbaypress.com/index.php?pages/welcome

---
Mistranslations Workshop (Poetry)
Saturday, February 16th, 2:00-4:30PM
$40.00
In this workshop, writers will mistranslate poems in a language they don't know. This is a great exercise to get you writing. Poems will be written and worked on in this session.
---
Weekend Poetry Workshop
Friday, February 22nd, 6:00-8:00PM
Saturday, February 23, 3:00-5:00
$50.00
Bring poems to work on and get feedback.
---
Writing Exercises (Poetry)
Sunday, February 24, 1:00-3:00PM
$25.00
Numerous writing exercises will be given to get you writing. Good if you sometimes suffer from writers block. Exercises you will use all the time whether writing regularly or not. Writers may schedule this workshop individually also.
---
For information contact:
Gloria Mindock
workshop@cervenabarvapress.com
Other Services
Manuscript help by appointment
Poetry Critique by appointment
Short story or novel critique by appointment

---
Congratulations to the following authors and publishers.
New publications from New Sins Press
No Bones To Carry by James Penha, 2008, $13.00
New Sins Press
To order: www.newsinspress.com
Same-Sex Séances by Rane Arroyo, 2008, $20.00
The first all-gay poetry collection by the award-winning poet
Includes Shipping Handling, and Taxes
Pre-Order: www.newsinspress.com. ALL proceeds go to support New Sins Press's mission to publish new and established poets surprising themselves and their readers.
---
New publications from Presa :S: Press
Wild Strawberries by Eric Greinke, 2008, $15.00
PO/EMS by Richard Kostelanetz, 2008, $6.00
The Burning Mirror by Kerry Shawn Keys, 2008, $14.95
Total Immersion by Glenna Luschei, 2008, $15.00
To order: www.presapress.com or www.thelostbookshelf.com
---
New publications from WordFarm
The Roswell Poems by Rane Arroyo, 2008, $12.00 (order now for 20% off)
WordFarm
To order: http://www.wordfarm.net/books/160226001X/author.php
---
New publications from Ibbetson Street Press
Awakenings by Richard Wilhelm, 2008, $15.00
Time Leaves by Barbara Bialick, 2008, $8.50
Manufacturing America: Poems from the Factory Floor by Lisa Beatman, 2008, $15.00
Confessions: Selected and Edited by Llyn Clague, 2008, $10.00
To order: www.ibbetsonpress.com
---
New publications from FootHills Publishing
Looking for an Eye by Peter Krok, 2008
$15.00
To order: www.foothillpublishing.com
---
New publications from Eden Waters Press
HOME Anthology edited by Anne Brudevold, 2007, $16.50
To order: www.edenwaterspress.com
---
New publications from Ohio University Press
Dear Regime: Letters To The Islamic Republic (poems) by Roger Sedarat, 2008
To order: www.ohioswallow.com
---
New publications from Hanging Loose Press
The Splintered Face, Tsunami Poems by Indran Amirthanayagam, 2008, $16.00
The Trapeze Diaries by Marie Carter, 2008, $16.00
Winter Journey by Tony Towle, 2008, $16.00
To order: www.hangingloosepress.com
---
New publications from Main Street Rag
After The Fairy Tale by Maureen Sherbondy, 2008, $7.00
To order: http://www.mainstreetrag.com/store/chapbooks.php
---
New publications from Finishing Line Press
Your Third Wish by Marian Kaplun Shapiro, 2007, $14.00
To order: www.finishinglinepress.com
---
New publications from Quale Press
They Say by Joseph Torra, 2007, $15.00 (Fiction)
Light in Hand: Selected Early Poems of Lola Ridge, edited by Daniel Tobin, 2007, $15.00
The Graveyard of Fallen Monuments by P. H. Liotta, 2007, $16.00
To order: http://www.quale.com/index.html

---
READING PERIOD/DEADLINE: March 1 through May 1, 2008.
SASE: All manuscripts will be recycled. SASE for contest results only.
READING FEE: Free (must follow guidelines)!
MANUSCRIPT: Manuscripts should NOT be anonymous. A copy of the manuscript must be sent to two separate addresses (listed below). Single spaced, no staples, bound with clip or manila folder, no photos or images with manuscript. No email or electronic submissions accepted. Page limits: 50-60 pages with acknowledgments, title page, etc. (final book subject to editing). Once submitted, manuscripts cannot be altered until final decision; the winning manuscript must be sent on a disk/CD. You can submit more than one manuscript; please inform us if your manuscript is accepted elsewhere. New and established writers are both welcomed to this contest. Press isn't invested in religious or form poetry. We are open to new and challenging ideas with emphases on inclusivity and craft. Past writers we have published include: James Penha (2006-07 winner), Barbara Hamby, Richard Collins, Exia, Amy Yanity, Julie Parson-Nesbitt, Diane Williams, Thomas Vaultonberg, etc.
JUDGES: New Sins publishers and editorial board.
RESULTS: Author receives 50 copies.
DECISION TIME: Winner will be notified 2-4 months after deadline.
MAIL COPY 1 TO: New Sins Press, Attn: Arroyo/Sheldon, 3925 Watson Avenue, Toledo, OH 43612.
MAIL COPY 2 TO: Dan Nowak/Stacia Fleegal, Editors, 1615 South 20th Street Apt. D, Lincoln, NE 68502.
REMEMBER: Typed manuscript (single spaced), SASE for results, manuscript should not be anonymous, no fee, a copy sent to two addresses (listed above). Deadline: May 1, 2008.

---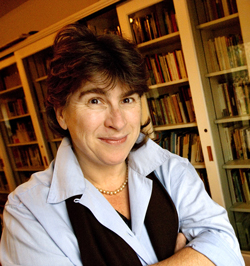 You grew up in Bratislava, Czechoslovakia which is now part of the Slovak Republic. Do you still have family there? Your parents were granted political asylum and you moved. Where to? What was this experience like for you? How hard was it adapting to a new country? New language? Do you still have family there? When Vaclav Havel became President and the communist rule ended, what was this like for you and your family? Did you or your family ever think of returning? When the division happened which is now the Czech Republic and the Slovak Republic, were you in agreement with this happening? Why?
My family's shift from Czechoslovakia to Sweden was not intended to be an exile pathway. Rather, my parents decided to ask for politically asylum only after a couple of years' persistent effort to return home from Sweden (where my father was visiting faculty in Uppsala ) with something like a prospect for a semi-normal life. They finally resigned themselves to exile only in the face of substantial jail sentences awaiting both the extreme likelihood of their children being barred from entering college and of draft of my brother's age group as the USSR seemed headed for a military conflict with China on the Ussuri river. 40 years later the prospect of a war between the Warsaw Pact countries and the USSR on the eastern front seems one of those sci-fi 'conjectural scenarios' but that is what became the tipping point for our lives. My entire not-immediate family lives in the Czech and Slovak republics, now in this reconfigured cultural landscape of the new Europe, and we visit every once in a while. Both my children speak a viable version of Slovak.
The years in Sweden were complicated: it was-still is--an admirable country in every possible social and public respect, fair, generous, logical and beautiful. Therefore, a difficult place to adapt for people from a culture grounded in more, let's say contradictory (even baroque) codes of ways of being in the world, of appearances, of propriety, of fun and pleasure…. the first years of social 'homelessness' were made easier by assorted fellow East Euro exiles, both in Sweden and elsewhere in Western Europe. That was a real and crucial generational network which, though fading, still exists.
The return "home", or at least to the place which for so long was strictly the space of our dreams (and, as often, nightmares-every exile has had their sleep interrupted by the pressing wish for and equally pressing fear of the return to the impossible home) was exhilarating but, after more than 20 years, to some extent irrelevant. By 1989 the 68 exile generation's children were already irretrievably part of their new countries. My parents, by contrast daily surf back and forth between their two worlds, both literally and emotionally. And travel home to Slovakia 3 times a year, only to then miss their Swedish life, having found themselves in dire disagreement with the surges of nationalism in both post-separation parts of the old federal republic. …The option of renegotiating your identity at 80 is a romantic but uncomfortable predicament. Still, better to have than not to have that option, it must be added.
My parents recently visited the National Czech and Slovak Museum in Cedar Rapids, Iowa. You have spoken at the library/museum. Does it represent your cultural heritage how you would like? From what my parents said, it sounded like it did. Is there a strong Czech and Slovak community in Cedar Rapids? When I lived in Iowa City for 2 years in the early 1980's, I don't remember this being there. Is it a fairly new museum/library?
The National Czech and Slovak Museum is an interesting venue, organically integrated into its surrounding community and a hub of cultural activities. Iowa was a prime goal for Czechs leaving their homeland for reasons of economy but also for those of politics, for those escaping the harsh anti-minority climate in the second half of 19th c Austro-Hungarian Empire. Chicago's various industries, especially construction, became the first settlement this side of the Atlantic for some, but access to land was what brought many Czechs here to Iowa. At the same time, the poorer and less nationally conscious Slovak speakers were leaving the Hungarian portion of the Empire, mostly to work in the Pennsylvania coalmines and metal industries. So the two separate communities mainly joined together in the course of WWI, forming a pragmatic alliance which then directly led to the formation of a common new republic out of the ashes of WWI.
The museum in Cedar Rapids has traditionally gathered, protected and interpreted artifacts and materials of the Czech farm-based Iowa migrants. The Slovak part really only got incorporated when funds were raised for the handsome new "republic" museum in the late 1980s-and the edifice now stands as a monument to a state formation that fell apart only a couple of years later, in 1992. So, the museum building itself is thus a kind of architectural archeological evidence of the now-vanished Czechoslovak republic. So, it is now working on re-configuring its specific central European focus towards the broader history of migration in Iowa, now mainly Hispanic but also Balkan, a local history of working class people in the food and agri industries. Which also ultimately goes to show that what used to be boosterishly called "proud heritage" really is a skein of wool, a tangled past out of which one can pull out a strand and knit oneself a cover-up, only to later pull it apart and re-knit it into something else….and more than once, if circumstances demand.
I am influenced by Vaclav Havel and when the fall of Communism happened in Czechoslovakia. Currently, I am working on a book about it. I also love his plays that he has written. What influence has he had on you? (if any) What other European writers influence you?
Vaclav Havel was one among the many samizdat East-Euro writers that formed the core of our reading during the exile 1970s and 1980s. He had a unique standing and function in this particular literary scene: a staged play could bring so much more attention to the political situation that a book or a newspaper article., and the absurd tradition of East European theatre had already been well established by names like Ionesco and Gombrowicz. A Havel play would make it possible to bring one's sympathetic Swedish friends to the theatre and be sure that such gesture of political solidarity could turn out be entertaining as well as well-intended. But the writers crucial for me during this period were first of all Josef Skvorecky, a Czech novelist who not only wrote some of the key books brilliantly capturing the disorienting exile experience but also established, together with his wife, a publishing house in Toronto that became an essential home for innovative Czech and Slovak writing during those two decades. In addition, there were two Swedish authors, the "philosophical" novelist Lars Gustafson and the radical journalist and self-identified "scrivener' Jan Myrdal. 1970s was a complicated and so far understudied decade in an Europe torqued by a simultaneous radicalization of left and right force, and these two novelists were the ones through which I was trying to make sense of the era.
You have degrees in drama and cinema. In the European Cinema, there are challenges in translation which is something you have written and spoken about. Please discuss this. What differences do you see in American and European Cinema? (I tend to see more foreign films. For me, foreign cinema is filmed beautifully and has more substance. I am lucky that in Cambridge, there is a Cinema that shows independent and foreign films).
I first got involved with film because I thought that for a non-native speaker an image-based medium would be easier to understand and address than any given single national literature. Perhaps it thus was inevitable that I've ended up paying a lot of film-scholarly attention to the way language affects, permeates, "marbleizes" cinema, the way fat does meat. The original appeal of this topic, broadly 'cinema and translation', has been in discovering the turmoil of early sound cinema: the challenge of translating the just-synchronized dialogue threw a huge ( and today still eminently operative) monkey wrench into the circulation of films in the world. Until today it's an axiom that Americans will not watch a subtitled or a dubbed film, condemning themselves as a result to a completely monochromatic national film fare. The question of how this came to be remains to be researched and documented: but there can be little doubt that the fact that most Americans have never casually watched a French comedy or Chinese historical epic or a Turkish musical, nor ever a TV program from any of these places, has made us as a nation less than fully tuned in to the fact that parts of the world might have tastes, relexes, priorities or opinions quite different from ours. Not Huntington-clash-of-civilization "Other,"-simply different.
That said, I don't think one can make a wholesale distinction between "American" and "European" cinemas. There are just different attitudes toward your role as a viewer. There are films which want to make sure the viewer is only offered what they have already seen and enjoyed before, and that his or her preconceived ideas are flattered. Hollywood makes many of them, but then so does Bollywood or for that matter Nollywood; there is a steady stream of such movies made in various European countries. Then there are films which in some way take a risk, no matter how small. Magnolia or Ulee's Gold, alongside, say, films by a Chinese director like Lou Ye or Jia Zhangke-no silk gowns or flying daggers. Film critics and reviewers should stand up for those.
You are on the staff of the International Writing Program at the University of Iowa. Discuss the challenges you face teaching and what your experience has been like there in Iowa City. How long have you been there?
The IWP is an amazing establishment in an amazing cultural landscape. The program has been around for 40 years now, a pathway for bringing writers from all over the world to a relatively little-known region of the US. In other words its very premise bucks all kinds of tides: contra the broad 20th c trend of the US exporting huge amounts of cultural pablum (as well as much first rate work) the IWP imports a kind of cultural spice: it comes in in small amounts, a highly concentrated form, not to be taken in lightly, and which can be quite influential in a subtle kind of way. Each residency is permeated by discussions of politics, defined broadly as well as subtly. As well, we put the writers in front of locals and students, often young writers themselves (this is Iowa, after all) and let them talk abut whatever they think is essential for their work. Our goal, as we tell the writers on arrival, is, on one hand, to simply clear out time and physical conditions to get some serious writing done. At the same time we go out of our way to offer opportunities to gather as much as possible empirical evidence about the US and the region. Most writers are pleasantly torn between these two alternatives. What better place to work than an American university campus, its lively daily programming and its huge, open, libraries. In turn, each fall, we get to meet 25-35 of some of the most interesting people from all over the world.
In the last few years the IWP has been complementing the residency by meetings and conversations between writers from abroad and those from the US on location in Greece. A way of participating more directly in conversations on lightning-rod global topics such as "justice' or "the commons," not among specialists and professionals but among those who often (especially outside the US) function as mediators of such large-scale ideas for a wide readership.
You edit an international magazine called 91st Meridian. This is a wonderful online magazine. I have read so many international writers that I just love. It also puts me in touch with writers I never heard of. In your current issue, I especially loved reading the poem, A Knife All Blade by Joao Cabral de Melo Neto. Talk about this magazine.
As editor I want the journal to feature the best of our participants' output side by side with other "world" writing. Defined broadly: we've published translations into Latin as well as from medieval Welch, alongside brand new translations from German or Albanian, or essays that illuminate in particular translators' practice and thinking. As much as possible we publish bilingually, and with introductions to each author.
Web publishing is a paradoxical undertaking-the explosive amount of information and access we suddenly have at our fingertips, and are expected to draw on in our thinking, has also produced a kind of rain shadow-a world invisible, un-reflected, in the mirror of the virtual which now can become doubly invisible. All of our writers are themselves extremely globally savvy but they also often are go-betweens, news-bringers from domains and views from outside the ever-more-dominant Anglosphere as embodied in the www. We try to listen beyond clichés and sound-bites.
http://www.uiowa.edu/~iwp/91st/index.html

---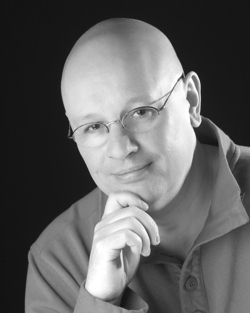 You grew up in Salem, MA. When did you start writing seriously?
I'm still not sure I do write seriously. Well, I write critical articles, and I wrote a critical monograph, South of Our Selves: Mexico in the Poems of Williams, Kerouac, Corso, Ginsberg, Levertov and Hayden, and those certainly are serious. I'm not saying that creative work is not serious, but it's what I enjoy doing the most. Scholarship is like putting up a fence in August in 99-degree heat. Creative writing is like sipping a mojito in the shade, staring out at a weed-free garden. Also, more and more of my research-based work, at least in terms of popular culture, manifests itself in creative nonfiction, so that's a nice compromise. Looking back, I'd have to say that Salem always inspired me to write. And I'm not saying that because I've written a poem about Giles Corey, but in Salem you're taught so many stories from your own backyard-bizarre stories, historical stories-that I'm a little surprised more authors have not come out of Salem, at least in the twentieth century. On a more personal note, getting a little gloomy here, I began to write to escape from verbal and physical abuse at the hands of my mentally-unstable mother. So my escape into words (reading, reading, reading and a little writing-however juvenile) was very serious to me at the time and protected my psyche, I believe.
In addition to scholarship in South of Our Selves and elsewhere, you have also dabbled in drama. Talk about performance and theater. How is writing a play different from poetry, for example? The state of contemporary drama seems to be lacking? What are your thoughts on this?
Well, when I was younger, I thought drama would be an easy leap since I wrote a lot of narrative poetry, but I soon realized what a profoundly different genre it was. I had been exposed to performance art in Chicago in my twenties, and even earlier, I wrote reviews of contemporary theater performed either in the Boston area or in Providence RI. I've written some plays, published one (co-written with Rane Arroyo and Diane Williams) and seen one performed (co-written with Rane Arroyo). That last experience declared, loudly (at least to me), that I wasn't a dramatist. However, those experiments, I think, helped me overcome overly fretting about dialogue in my prose works, so that's freed me up to draft a couple of novels which will, maybe, one day see the light. It's the same message I try to dispel in all my writing students: writing informs your work over the long-run, so nothing is wasted, even if it's tossed away. Word-work is practice, exercise and failure. And then success somewhere. Contemporary drama is . . . is it anywhere? My opinion may be naïve here, as I haven't really followed theater for a long time, but it seems Broadway has become ever-more corporate, as have touring companies who dominate American drama dollars. Our culture is becoming ever more homogenized, but that's a common complaint for all sorts of domestic cultural ailments that it's almost cliché. All I can hope for, I guess, is that one day the pendulum will swing back, and we'll have some exciting avant-garde drama that really shakes our world views. And perhaps, hopefully, theater is doing some interesting things in other places around the globe.
You have been teaching for many years now at The University of Toledo. Talk about what you teach and what you try to teach your students about writing. What challenges do you face?
Mostly, I teach academic writing and creative writing, as well as Cultural Studies. In the first two instances, the message above serves well in both scenarios. I also teach in a program called Adult Liberal Studies (ALS), which is where Cultural Studies comes in. I teach "Food and Eating in U.S. Culture" regularly, which is my favorite course to teach. Once I taught a course in "Kitsch" which was more challenging. In Fall 2008, I will teach a new course in "Television & Rock 'n Roll" which should be fun. ALS seminars are terrific because they are upper-level and the students are 25 or older. Nontraditional students bring so much experience into the classroom that I often wonder who's the teacher and who's the student. That's rewarding. I like teaching "Introduction to Creative Writing" very much, because the students are beginning creative writers (or just dabblers) who tend to come to class without prejudices in terms of genre and word craft. In terms of challenges, well, anyone who teaches in a public institution is faced with skill-level expectations. But that challenge, if you're a committed, hard-working, patient and spontaneous teacher, becomes a reward, in many cases. Teaching is my second career; I was an editor for many, many years. I prefer teaching, even though the rewards are less obvious and definitely less immediate.
Describe your favorite place to write.
Well, I've always lived in the north, so my favorite place to write in the winter months is anywhere warm. I like fires, and I have a wood-burning fireplace, but I hate cleaning up afterwards so I don't do that much. In warm weather, it's a different story. I like to sit on my deck (which isn't much of a "deck" in the suburban sense), staring out at a small garden that I know should be weed-free (if I wasn't so lazy-note the reluctance to clean the fireplace) and compose a poem. I may scribble some notes from time to time, but mostly I compose in my head, first, at least these days. In the winter, I feed the birds and squirrels, then watch them eat from behind the French doors of my library. I like composing then until the stray hawk comes around, and then I have to run outside and scare it away (note: "bird scarer"). I sometimes compose when I travel, so I bring a notebook, sit alone in an unfamiliar restaurant in an unfamiliar place, and write. More and more, I just edit when I travel. And I love editing when I travel. I believe distance is a great editor. These days, I travel a lot less than I did when I was junior faculty. So I may have to begin to do more travel for travel's sake, just to catch up on editing because I am a bit behind in that area. When I was younger, I would compose anywhere I could listen to my music; then, I stopped. Now, for the last several couple of years, I've been attempting to write fiction, and I tend to work out scenes, progressions, etc., for prose works in the gym, while listening to my iPod. So I suppose that says something . . . or not.
What writers influence you and why?
I guess I'm naïve to believe I'm a creative writer who just happens to be a scholar, too. Because when I hear a word like "influence," I get all professorial. What does that mean? Writers I admire? Emulate? Imitate? Want to be? I just don't know. If you look at my scholarship, you'll see a huge attraction to Thomas McGrath, but I don't know if he "influences" my creative work, though he does influence my characterization of what American poetry should be. William Carlos Williams (I love "The Desert Music"), Allen Ginsberg, Robert Hayden-all obvious if you read my critical monograph South of Our Selves. As a teen, I decided to pursue writing poetry after reading Sylvia Plath's "Daddy" because of its monumental power and word play. Charles Henri Ford, Edwin Rolfe, Ai, Richard Katrovas, Walt Whitman, Adrienne Rich, Edgar Lee Masters, Barbara Hamby, etc. I can't say why, because there are different reasons that I read each of these phenomenal poets. Also, I read my friends' works. Sometimes because I like what they have to say and sometimes because they know I used to be an editor, but it's fun to read friends' works in either case. Overall, I can say the primary qualities I admire in poetry are: sense of place, sense of commitment and politic, narrative structure, detail, word play and word play.
Talk about your book, Bird Scarer, just published by Cervena Barva Press. Are you working on any new manuscripts? What is the focus of your new works? How should a poet choose the title of their work?
Currently I am editing a small (chapbook-sized) group of poems called Cruel Flowers, which may or may not grow into a book or the section of a full-length book. I have several manuscripts in the works, covering all sorts of themes: travel, food and eating, growing up in Salem, a little bit of the witch trials, etc. My partner is, I think, hyper-obsessed with titles (as well as talented and generous with offering book titles to, sometimes, even total strangers), so most of the time I let him pick a title for my books. One night we were watching Antiques Roadshow, and they had a bird scarer on there (one of the actual physical contraptions, of course), and my partner turned to me and said: "That sounds like the title of your book." My obsession with birds, and air, and flight (physical and metaphorical) was obvious to me (and should be obvious to any reader of Bird Scarer), but those two words just solidified the big picture. Then I wrote the title poem, and all the poems swirled around it; together, the book is flight and migration, home and away! A book title is a very delicate thing, for it often bookends a wide range of works. Choosing one depends, as titles can and do perform different literary functions. Prior to the book coming out, I did a poetry reading in October. We'd had a rather warm autumn, so I guess some birds had not yet migrated. On the morning of the reading, I ran outside to scare a short-tailed hawk away. I live in the city, but there are some field mice which attract them. But too few field mice, evidently, so occasionally they go for a sparrow or even a pigeon. So I was outside clapping my hands, when all of sudden I looked up and the sky filled with short-tailed hawks. I'd never seen anything like it. I mean, first there was a dozen, then there were dozens, then well over a hundred. It was like a sign that I chose the right title for the book, and it reminded me, eerily, of my lovely book cover.
You are co-publisher of New Sins Press with Rane Arroyo. Share with the readers some history about New Sins Press. What sort of work do you look for?
Early in the 1980s, we published a broadside called New Sins. It was a sort of homage to Charles Henri Ford, considered by some to be America's greatest American surrealist poet. Charles was a hero and sort of mentor to both Rane and I, in the sense of "paying it forward." So we published several broadsides as a gut reaction to the election of Ronald Reagan which we knew would lead to a greater anti-freedom of the arts. By the mid-1980s, Reagan had stepped up his campaign against funding the arts, particularly "controversial" arts, partly by controlling and limiting the NEA's funding. Thus, we decided to create a chapbook poetry contest where we'd publish quality work regardless of content and controversy. Looking back, we emphasized quality, per our own aesthetic views, rather than controversy (though when the two go hand-in-hand, that's sweet). But over the years, our attention turned to getting academic jobs, earning tenure and getting promoted, so the press fell by the wayside. In 2006, we revived the press to publish at least one full-length poetry book per year. Middle-aged, financially comfortable, both tenured, we decided we had more work to do, more effort to pay forward. (Also, we saw how much energy was coming out of Cervena Barva Press and that made us nostalgic, I think, for our press. Seriously!) In any case, our first book is No Bones To Carry by James Penha (2007). Our editors-young, vital, up-and-coming poets-along with Rane and I chose this book based on its quality. That it happens to be written by a gay man, living in Indonesia with his Muslim lover, is incidental. (Though we understand that James, who's been wonderful to work with by the way, may not be considered "publishable" by many mainstream presses based upon the above personal information, still we chose him for the strength of his work, period!) So the work we look for is quality work, though edges, and margins, and transgressions, are not without their attractions!

---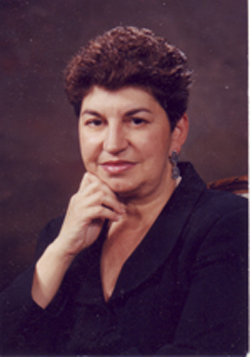 Describe the room you write in:
The room I write in is spiritual. It has pale sage walls, prints of Picasso, Greek memorabilia on shelves, a hanging fern, orange cat photos in wood frames, a stuffed dog with red ears my brother won at the fair and photos of my family. It has many windows, good light and musical vibrations that change with the seasons.
What writers influence you?
It is difficult to answer after three decades of teaching English which writers have influenced me, but I would say that stand out writers have been Chekov, Emerson, Shakespeare, John Donne, Emily Bronte, Emily Dickenson and Thoreau. I have read works of the above in earnest because of the writers ideas and sensibilities, language, diversity of style and humanity. Presently I am influenced by contemporary poets such as Mary Oliver, my poet friends at the Bagel Bards and many nature writers.
You taught at Brighton High School for numerous years. What did you try to teach your students about literature? writing? What were some of the challenges?
I was devoted to my students and when teaching at Brighton High designed a program that focused on literature and their writing and thinking called Literature, the Life-Cycle and Inner-Stories...the program developed from necessity. I needed to communicate with my students other than in a superficial, dictatorial way. I wanted to hear their stories, and they needed to learn about literature, writing, and themselves. I correlated each stage of Erik Erikson's life cycle to a work of literature. Then the students would read and discuss stage story and in their journals would record their personal experience about the theme of the life cyle and literature. For example for stage one which is trust versus mistrust with the accompanying virtue of hope, they would write their personal stories involving trust and mistrust and hopefulness. Their work was awakening. We focused on stage five, the identity stage, because this was their stage and read current, traditional and multicultural novels, essays, memoirs, poetry with the identity theme. Later in the year, they wrote an autobiography based on literature read and the written work in their journals. One year the senior class was invited by Joan Erikson to read their life stories at the then Erikson Center in Cambridge. It was a total thrill for them.
My students came from Santo Domingo, Colombia, Honduras, Guatemala, China, VietNam, Cambodia, Africa, Russia, Ireland....a diverse group. The challenges, of course, were discipline and maintaining their interest. I found that using their personal experience as a basis for writing in the framework of the life cycle was greatly motivating. Many were at first afraid to write because they came to high school with a history of having their writing red-marked and overly criticized. Their work was not read for the understanding of their budding ideas. Introducing open discussion helped a lot, although this was difficult. However, soon they were sharing their experiences and writing with each other. We made our own community.
You belong to a writers' workshop called, the Backstares Poets. Talk about your experience with this workshop. How has this helped your writing?
Backstares is a wonderful group. We meet on the average every two weeks and bring our poems to workshop. The poets in this group are excellent poets --cordial and helpful in their comments. I find that the input of a word or noting how the poem unfolds very helpful. The members of the group are good listeners and always encouraging. I enjoy our sessions. It keeps me motivated.
You attend Bagel Bards, a writing community gathering, almost every Saturday morning. What has this been like for you?
Discovering the Bagel Bards opened a new world for me after many years of teaching. I feel I fit in with this community of poets and writers. The people there are welcoming and full of humor and congeniality. Saturday meetings and conversations are refreshing and I always learn something new. I find out about readings and conferences. People communicate with each other via the Internet. I am very moved by fellow poets interest and support of each others work.
Talk about your new chapbook that Cloudkeeper Press just published , Seduced by Sighs of Trees.
I am thrilled to have my poems published. I worked very hard on these poems and they come from the heart. These poems are about my childhood in rural Connecticut, personal inner experiences and convey a strong sense of place. Many are nature poems. Putting the chapbook together was like giving these poems a home . I need to say that the publishing process was fun and a learning experience ..thanks to you Gloria. Your welcoming spirit and expertise put me at ease every step of the way.
You frequently visit Greece, talk about your visits and how it affects your work.
Each one of my trips to Greece was different. I went to Santorini with my father a year before he died, and wrote Santorini Blue which talks about our experience there and brings back poignant memory. On another trip I visited Epirus, a province very near where my mother was born and wrote the poem Voureous Epirus and that place still echoes in my mind. Most recently, I toured the sites of the ancient ruins and wrote Delphi, after leaving that setting with a sense of awe. I want to write about the voices I heard at the ancient theater of Epidauros and the fragrance from incense and flowers at monasteries of Meteora. I am inspired by Greece because my mother was born there, and by its physical beauty and history. Each visit is a new beginning.
Any last comments?
Yes. Thank you for asking me these great questions that bring together various aspects of my experience and my development as a poet.

---

(These readings current as of February 2, 2008 go to the Readings page to see updated listings!)
Červená Barva Press Reading Series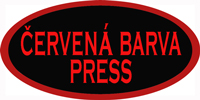 Pierre Menard Gallery (Harvard Square)
10 Arrow St.
Cambridge, MA
All readings: 7:00 PM
Reception to follow
Free
Coordinators: Gloria Mindock, editor of Červená Barva Press and Mary Bonina
---
Wednesday, February 20th
Philip E. Burnham, Jr.
Philip's poetry has appeared in literary magazines and collections including Atlanta Review, Arizona Quarterly, Descant, Ibbetson, Margie and others. He is the author of 4 books of poetry, with the most recent being, A Careful Scattering, published in October, 2007 by Červená Barva Press. Philip received a PhD in Medieval History from Tufts University. He served as American Vice Consul in Marseille, France from 1962-1964. For thirty-five years he has taught history in public and private secondary schools and colleges in the Boston area.
Afaa Michael Weaver
Afaa Michael Weaver (born Michael S. Weaver) is a poet, playwright, short fiction writer, free lance journalist, and editor. He has received NEA and Pew fellowships and been a Fulbright scholar. He completed his B.A. (1986) at Excelsior College and received his M.A.in Creative Writing (1987) from Brown University. An ongoing student of Chinese language and culture, he translates contemporary Chinese poetry and irregularly convenes an international conference on contemporary Chinese poetry at Simmons College, where is the Alumnae Professor of English. The Plum Flower Dance/poems 1985 to 2005, (U of Pit Press 2007) his 10th collection of poetry.
Marc Widershien
Marc Widershien's book, Poems of Survival has just been published by Poplar Editions. Recent work can be found in Adirondack Review, Café Review, the new renaissance, The Connecticut Review, The Paterson Literary Review, and Blue Unicorn. His other published books are The Life of All Worlds and Middle Journeys. He recently won a commendable in the New England Writer's Association 2006 competition for his poem "Quincy Market." He makes frequent appearances on the Jordan Rich Show WBZ radio, Boston. Last March he appeared on Sunday with Liz Walker, WBZ TV, Boston. Over the years he has collaborated with a number of composers such as Aaron Blumenfeld, and Andrew List. His poetry was recently used as a text for Three Songs for D'Anna composed by Marilyn Ziffrin, which was nominated for a Grammy in 2006. Since 2001, he has been conducting writing workshops for seniors and participating in programs which he calls New England in Words and Music. He is gathering a collection of work called The Silver Anthology, due out in 2009. www.marccreate.com.
---
Wednesday, March 19th
Doug Holder
Doug Holder was born In Manhattan on July 5, 1955. A small press activist, he founded the Ibbetson Street Press in the winter of 1998 in Somerville, Mass. He has published over 40 books of poetry of local and national poets and over 20 issues of the literary journal "Ibbetson Street." Holder is a co-founder of "The Somerville News Writers Festival," and is the curator of the "Newton Free Library Poetry Series" in Newton, Mass. His interviews with contemporary poets are archived at the Harvard and Buffalo University libraries, as well as Poet's House in NYC. Holder's own articles and poetry have appeared in several anthologies including: Inside the Outside: An Anthology of Avant-Garde American Poets (Presa Press) "Greatest Hits: twelve years of Compost Magazine (Zephyr Press) America's Favorite Poems edited by Robert Pinsky. His work has appeared in such magazines as: Rattle, Caesura, Home Planet News, Istanbul Literature Review, Sahara, The Boston Globe Magazine, Poesy, Small Press Review, Artword Quarterly, Manifold (U.K.), The Café Review, the new renaissance and many others. He holds an M.A. in Literature from Harvard University. Recently Holder was a guest of the "Voices Israel" literary organization, and conducted workshops and read from his work in Jerusalem, Tel Aviv (Zoa House), and Haifa. His two most recent collections of poetry are: "Of All the Meals I Had Before," (Červená Barva), "No One Dies at the Au Bon Pain" (sunnyoutside) He holds an M.A. in Literature from Harvard University.
Jared Smith
Jared Smith is a prominent figure in contemporary poetry, technology research, and professional continuing education. Having earned his BA cum laude and his MA in English and American Literature from New York University, he spent many years in industry and research. Starting in 1976, he rose to Vice President of The Energy Bureau, Inc. in New York; relocated to Illinois, where he became Associate Director of both Education and Research for an international not-for-profit research laboratory (IGT); advised several White House Commissions on technology and policy under the Clinton Administration; and left industry in 2001, after serving as Special Appointee to Argonne National Laboratory.
Jared's seventh volume of poetry, The Graves Grow Bigger Between Generations, is being released May 1st, 2008 by Higganum Hill Books in Connecticut. Previous books include: Where Images Become Imbued With Time (Puddin'head Press, Chicago, 2007); Lake Michigan And Other Poems (Puddin'head Press, Chicago, 2005); Walking The Perimeters Of The Plate Glass Window Factory (Birch Brook Press, New York, 2001); Keeping The Outlaw Alive (Erie Street Press, Chicago, 1988); Dark Wing (Charred Norton Publishing, New York, 1984); and Song Of The Blood: An Epic (The Smith Press, New York, 1983).
His first CD, Seven Minutes Before The Bombs Drop, was released by Artvilla Records in 2006, with original music performed by David Michael Jackson and Andy Derryberry. His second CD, Controlled By Ghosts, was released by Practical Music Studio in combination with CD Baby in October 07, with music by alternative jazz composer Lem Roby.
Jared has published reviews of the works of such major contemporary poets as Ted Kooser, C.K. Williams, and W.S. Merwin, as well as several craft interviews, including one with Ted Kooser that was translated into Chinese for republication in Taiwan and Mainland China. Jared's work has also been adapted to stage in both New York and Chicago.
Jared Smith's poems, essays, and literary commentary have appeared in The New York Quarterly, Confrontation, Spoon River Quarterly, Kenyon Review, Bitter Oleander, Small Press Review, Greenfield Review, Vagabond, The Smith, Home Planet News, Bitterroot, Rhino, Ibbetson Street Press, Wilderness House Review, After Hours, Poet Lore, The Pedestal, Second Coming, The Partisan Review, Somerville News, Coe Review, U.T. Review, The Iconoclast, Trail & Timberline, and many others. Jared has served as a member of the Screening Committee and on the Board of Directors of The New York Quarterly under founding Editor William Packard, as well as being a current member of its Advisory Board under Raymond Hammond; as coordinator of readings at two Greenwich Village coffee shops in the 70s; as a Guest Columnist for Poets magazine and Home Planet News under Editor Don Lev; as Guest Poetry Editor for two issues of The Pedestal under Editor John Amen; and as Poetry Editor of Trail & Timberline.
Elaine Terranova
Elaine Terranova is the author of four books of poems, Not To, New and Selected Poems (Sheep Meadow Press, 2006) which was a runner-up for the Poetry Society's William Carlos Williams Award, The Dog's Heart (Orchises Press, 2002), Damages (Copper Canyon Press, 1996), and The Cult of the Right Hand, winner of the 1990 Walt Whitman Award (Doubleday, 1991). Her poems have appeared in magazines such as The New Yorker, The American Poetry Review, Prairie Schooner, The Virginia Quarterly Review and in the anthologies, A Gift of Tongues, Blood to Remember: American Poets write about the Holocaust, and Articulations: The Body and Illness in Poetry. Her work has been part of The Poetry Society's Poetry in Motion project. Her translation of Euripides' Iphigenia at Aulis was published by the University of Pennsylvania Press (1998) and was produced at the University of Kansas. She has received a Pew Fellowship in the Arts, a National Endowment in the Arts Fellowship in Literature, and two Pennsylvania Council on the Arts grants and was honored by The Pennsylvania Center for the Book for her poem, "River Bathers." She won the Anna Davidson Rosenberg competition in 1992 and has been Banister Writer in Residence at Sweet Briar College and a Fellow at Bread Loaf. She is a writing specialist at the Community College of Philadelphia and a faculty member of the new Rutgers, Camden, Graduate Creative Writing Program.
---
CERVENA BARVA PRESS CELEBRATES ITS 3RD YEAR ANNIVERSARY ON APRIL 16th
Wednesday, April 16th
Flavia Cosma
Flavia Cosma is an award winning Romanian-born Canadian poet, author and translator. She has a Masters degree in Electrical Engineering from the Polytechnic Institute of Bucharest. Later she studied Drama at the Community School of Arts-Bucharest, Romania. She is also an award winning independent television documentary producer, director, and writer, and has published thirteen books of poetry, a novel, a travel memoir and three books for children. Her work has been represented in numerous anthologies in various countries and languages, and her book, 47 Poems, (Texas Tech University Press) received the ALTA Richard Wilbur Poetry in Translation Prize. Flavia Cosma was nominated for The Pushcart Prize with a fragment from her poetry collection Leaves of a Diary (2006). Flavia Cosma was awarded Third Prize in the John Dryden Translation Competition- 2007, for co-translating In The Arms of The Father, poems by Flavia Cosma, (British Comparative Literature Association & British Literary Translation Centre) Flavia Cosma's Songs at the Aegean Sea made the Short List in the Canadian Aid Literary Awards Contest, Dec. 2007. Her translation into Romanian of Burning Poems by George Elliott Clarke was published in Romania in 2006. Červená Barva Press published her chapbook, Gothic Calligraphy in 2007 and will release her new collection, The Season of Love, on April 16th. Songs of the Aegean Sea is forthcoming by Červená Barva Press.
For information about Flavia Cosma: www.flaviacosma.com
Dzvinia Orlowsky
Pushcart Prize winning poet Dzvinia Orlowsky is a founding editor of Four Way Books and a contributing editor to Agni, Marlboro Review, and Shade. She is the author of four poetry collections published by Carnegie Mellon University Press including A Handful of Bees (1994), Edge of House (1999), and Except for One Obscene Brushstroke (2003); her fourth collection, Convertible Night, Flurry of Stones, is forthcoming from CMU in early 2008. Her first book, A Handful of Bees, was recently reprinted as a CMU Class Contemporary. A translator of contemporary Ukrainian poetry, Dzvinia recently translated from Ukrainian Alexander Dovzhenko's novella, The Enchanted Desna, (House Between Water, 2006). Dzvinia has taught at Emerson College (Boston), The Stonecoast Low-Residency MFA Program for Creative Writing (Southern Maine), and currently teaches at the Solstice Low-Residency MFA Creative Writing program of Pine Manor College (Boston).
Catherine Sasanov
Catherine Sasanov is the author of Traditions of Bread and Violence (Four Way Books), All the Blood Tethers (Northeastern University Press), and the chapbook, What's Left of Galgani (Franciscan University Press). She was the librettist for the theater piece, Las Horas de Belén: A Book of Hours, commissioned by Mabou Mines. Sasanov's recent work is rooted in the discovery of slaveholding among her Missouri ancestors, and her research into what happened to their slaves. Poems from this exploration have recently appeared in the journals Field, Salamander, Crab Orchard Review, Sentence: A Journal of Prose Poetics, and Skidrow Penthouse. They are also forthcoming in the chapbook, Tara, which Červená Barva Press will officially present to the public at Sasanov's reading on April 16.
---
POETRY READINGS sponsored by New England Poetry Club
Monday February 4th 7 pm Russian poet ALEXANDER SKIDAN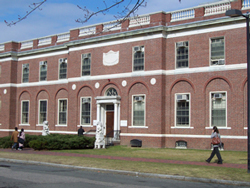 Yenching Library
2 Divinity Avenue
Cambridge
followed by open reading of love poems. Free
co-sponsored with Grolier's Books and St. Petersburg Review
---
Tuesday February 12th 7pm
Cambridge Public Library
Pearl Street,
Central Square
Authors of new chapbooks KEVIN GALLAGHER and SUSAN RICHMOND
Followed by open reading of love poems. Free.
Library is next to public garage.
---
Flim Forum Press & Grolier Poetry Book Shop
present
A Sing Economy
Book Release Reading & Celebration
Wednesday, February 6th 7:30pm
@ the Harvard Advocate Building
21 South Street, upstairs
(walking distance from the Harvard T)
Featuring:
Kate Schapira
Jennifer Karmin
Jaye Bartell
Laura Sims
Adam Golaski
John Cotter
Matthew Klane
Deborah Poe
---
CORMIER'S COMEDY MADNESS
presents "FOR LOVERS OF BLACK FOLKS"
the Black History Month/Valentine's Day show...
hosted Janet Cormier with a great lineup of comedians
Sunday February 10, 2008 show time is 6:30 PM
All Asia
334 Mass Ave
Cambrige, MA
outside of Central Square
Admission $5.00
---
Blacksmith House
Monday, February 11, 8 pm
Mary O'Donoghue reads from her new poetry collection, Among These Winters, with
Patrick Barron, editor and translator of The Selected Poetry and Prose of Andrea Zanzotto.
Blacksmith House
56 Brattle Street
Harvard Square
Cambridge
$3.00
---
Monday, February 25, 8 pm
David Blair reads from his debut collection, Ascension Days, with
Peter Waldor, whose first poetry collection is Door to a Noisy Room.
Blacksmith House
56 Brattle Street
Harvard Square
Cambridge
$3.00
---
Out Of The Blue Gallery
EVERY MONDAY NITE,
Stone Soup Poetry (Host: Chad Parenteau), a 35 year old venue, $4, sign up to be a feature - call Bill Perrault at 978-454-7423.
Starts at 7:30PM and don't forget to sign up!
Recorded on local t.v. station.
Upcoming Stone Soup Features
Out of the Blue Gallery
Stone Soup Poetry Series
Out of the Blue Gallery
Host: Chad Parenteau
February 4th: Newest Ibbetson author Lisa Beatman.
February 11th: The return of local performer J*me.
February 18th: David R. Surette reads from his new book.
February 24th: Welcome Harris Gardner and Lannie Senechal.
---
DIRE LITERARY SERIES /Out of the Blue Gallery/
1st Friday- Cambridge, MA
5, 15 MINUTE OPEN MIC SLOTS AT 8 PM,
SIGN-UP AT 7 PM
FOLLOWED BY FEATURES
---
USUALLY the 3rd FRIDAY of the MONTH!
NOLA's TIGH FILI POETRY & OPEN MIC, $5, 8PM, Host: Nola, poems/prose.
---
OPEN BARK meets @ the Out Of The Blue Art Gallery,
106 PROSPECT ST.
CENTRAL SQUARE, CAMBRIDGE.
OPEN MIC STARTS @ 8:15pm, FEATURE @ 9:00pm
SIGN-UP AT 8:00pm
Come and perform or listen!
Open Bark Features @ the Out of the Blue Art Gallery:
Feb 16 2008: Christine Korfhage
Feb 23: Ann Carhart
March 8: Harris Gardner
March 15: Laurel Lambert
April 12: David Surette
April 19: Lisa Taylor
May 3: David Sirois & Richard Moore
May 17: Tam lin Neville
3-5 dollar donation @ the door
Feature info: Mike Amado, spokenwarrior@verizon.net
---
1st SUNDAY of the MONTH!
DEMOLICIOUS POETRY, $5, 2PM, Host: John, experimental poetry.
Out Of The Blue Art Gallery
106 Prospect Street
Cambridge, MA 02139
phone: 617-354-5287
---
Newton Free Library Poetry Series
Newton Free Library
330 Homer Street
Newton, MA

Director: Doug Holder
Newton Free Library/ 2007-2008
The Newton Free Library Poetry Series meets the second Tuesday of each month ( September, October, November, February, March and April) at 7PM. Open Mic follows feature. One poem per poet.
Features
Feb. 12, 2008

Harris Gardner
Dan Sklar
Lisa Beatman
March 11, 2008

Susan Owen
Moira Linehan Ounjlian
Barbara Helfgott Hyett
April 8, 2008

Fred Frankel
Lois Ames
Deborah DeNicola
---
Wake up and Smell the Poetry
Saturday, February 16th, 10:30 am-12:30
Wake up and Smell the Poetry
Featuring Judith Ferrara, John Gaumond and Deborah Rocha accompanied by Giovanni Rocha
Free admission, free coffee, scones donated by Sauce on Main
Open mic (advance sign-up) for songs, poems and spoken word
HCAM TV Studios
77 Main Street
Hopkinton, Ma.
www.hcam.tv
---
Cambridge Cohousing Presents
THE FIRESIDE READING SERIES
Fall 2007 – Spring 2008
Tuesday February 26 7:30 PM
Jean Alonso and Jean Dany Jochaim
Tuesday March 25 7:30 PM
Gail Mazur and Danielle Legros George
Tuesday April 29 7:30 PM
Tom Daley and Julie Rochlin
Tuesday May 27 7:30 PM
The Jamaica Plain Carpenter Poets
Refreshments are served before and after each reading, starting at 7 PM
Note: The Walden St. bridge is under construction. Cambridge Cohousing is located just north of Porter Square at 175 Richdale Ave. From Massachusetts Ave., turn onto Upland Rd. Take the first right onto Richdale. Cross Walden St. and proceed to 175 Richdale Ave. Cambridge Cohousing is a complex of yellow buildings. Walk through the main gate to the Common House. For further information or instructions, please contact Molly Lynn Watt, 617-354-8242, mollywatt@comcast.net, or Jenise Aminoff, 617-576-2004, jenise@alum.mit.edu or go to http://www.cambridgecohousing.org/fireside/index.html
---
Chapter and Verse
March 5th, 2008, 7:30 pm
Loring-Greenough House
12 South Street
Jamaica Plain Centre
Jamaica Plain, MA
Readers: Afaa Michael Weaver, Gloria Mindock, Judith Katz-Levine
---
The Boston Poetry Slam Downstairs at the Cantab Lounge
738 Massachusetts Ave,
Central Square, Cambridge, Mass
(617) 354-2685
Email: cantab@slamnews.com
(http://www.slamnews.com/)
Wednesday, 8 pm open mike; 9:30 pm feature; 10:30 pm slam
Hosted by: Slammaster Simone Beaubien
Co-hosts: Dawn Gabriel, Ryk McIntyre, J*me, Adam Stone.
$3 at the door
Please Note:
*****18+ everyone must have a photo ID*****
---
Lizard Lounge Poetry Jam Sunday Night!
Cambridge Common
1667 Mass. Ave., Cambridge
$5 Cover
Every Sunday Poetry Slam: 8:00 pm
Feature: 9:30 pm
Open Mike: 10:30 pm
---
1ST WEDNESDAY POETRY GROUP IN PLYMOUTH, MA.
Hosted by MIKE AMADO
Part workshop, part reading - all poetry & songs
@ BOOKS AND MORE, in Plymouth, MA
(HOME DEPO PLAZA)
EX. 5, off RT. 3
info: spokenwarrior@verizon.net

---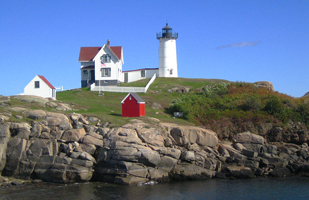 Stone Pigeon Reading Series
Doug Holder and Dave Surette to read in Portsmouth, NH March 10
As always, The Stone Pigeon takes place at Breaking New Grounds in Portsmouth, on the second Monday of every month from 7 to 9PM. The format will consist of two featured readers followed by an hour-long open mic.
If you know anyone interested in poetry that might want to attend or maybe even read during the open mic portion, please pass this message along. Breaking New Grounds has been very supportive of everything, and I'm sure they would love to see this thing grow as much as I would. They just ask that we keep things age-appropriate and clean, so bear that in mind when passing this along or if you plan on reading at the show, as a feature or during the open mic.
For more information refer yourself or a friend to The Stone Pigeon website,
http://www.stonepigeon.com
Need help finding Breaking New Grounds?
Google Map Directions Here!
Or call Breaking New Grounds at (603) 436 - 9555
2008 Calendar
February 11th: Jason Bornstein and Mike Nelson
March 10th: David Surette and Doug Holder
April 14th: Poet's Guide to New Hampshire Reading 
May 12th: Jennifer Elisabeth and Timothy Gager
June 9th: Poetry Outsider's Month 
July 14th: Nathan Graziano and (in negotiation) 
August 11th: Chris Eliot and Guest 
September 8th: John Grady and Bruce Pingree
October 13th: Jon Stoker and George Jack
November 10th: Crazy Cody and Andrew Periale 
December 8th: Mike Albert and Guest
(subject to change!)
The Stone Pigeon website also includes directions to the show, in case you need them.

Doug Holder:
http://www.ibbetsonpress.com
http://dougholder.blogspot.com
http://authorsden.com/douglasholder
http://somervillenewswritersfestival.com
http://yahoogroups.com/group/ibbetsonstreetpressupdate

---
GOT POETRY LIVE
Hosted by Tony Brown
Every Tuesday starting at 7:30 PM
Reflections Cafe
8 Govenor St, corner of Wickenden St
Providence, RI 02903-4429
(401) 273-7278
(http://www.gotpoetry.com/)

---

Academy of American Poets Events
584 Broadway
Suite 604
NY, NY 10012
212-274-0343
academy@poets.org
February Events
Sunday, February 3
A Reading in Honor of Rudy Burckhardt and Yvonne Jacquette
The Museum of the City of New York presents Jordan Davis, Joanna Fuhrman, Ange Mlinko, Charles North, Ron Padgett, Simon Pettet, Wang Ping, Daniel Shapiro, David Shapiro, Anne Waldman, Lewis Warsh, Trevor Winkfield, and Bill Zavatsky will read to coincide with the February 1 openings of exhibtions by Rudy Burckhardt and Yvonne Jacquette.
Museum of the City of New York
1220 Fifth Avenue at 104th Street
2 p.m.; FREE with museum admission, reservations required
Call 212.534.1672, ext. 3395
---
Friday, February 8
String Talks: A Reading and Performance by Anne Carson
The New York University Creative Writing Program presents a multivocal, multivisual collaboration featuring Anne Carson, Robert Currie, Mark Bibbins, red string, and a dancer or two.
Skirball Center for Performing Arts,
New York University, 566 LaGuardia Place
7 p.m.; FREE, tickets required
Visit the Skirball Center Box Office beginning February 5 for tickets.
Co-sponsored by the Academy of American Poets, the Poetry Society of America, and Poets House.
---
Thursday, February 21
Alice Quinn: Twenty Years of Poetry at the New Yorker
With Henri Cole, Deborah Garrison, Eamon Grennan, Yusef Komunyakaa, Vijay Sheshadri,
Jean Valentine, and Matthew Zapruder.
The Theresa Lang Center, Arnold Hall
The New School, 55 West 13th Street, 2nd Floor
7 p.m.; FREE
Co-sponsored by the Academy of American Poets, the New School Graduate Writing Program, and Poets House.
---
Asbestos Arts Group Poetry Events
Asbestos Arts Group Open Mic
Back Fence Bar
Sunday, February 3rd, 2008 @ 3 pm.
155 Bleecker Street (btwn Broadway & 6th Ave)
New York NY
TBA + Open
$5 suggested contribution, $3 min.
Handicap accessible? Yes.
Robert Dunn, emcee
dunnmiracle@aol.com
---
Asbestos Arts Group Open Mic
Back Fence Bar
Sunday, February 10th, 2008 @ 3 pm. 155 Bleecker Street (btwn Broadway & 6th Ave)
New York NY
Bob Heman + Open $5 suggested contribution, $3 min.
Handicap accessible? Yes.
Robert Dunn, emcee
dunnmiracle@aol.com
---
Asbestos Arts Group Open Mic
The Vault
Thursday, February 14th, 2008 @ 8 pm.
90-21 Springfield Blvd,
Queens Village, NY
Kathryn M. Fazio + Open
$5 suggested contribution, no minimum.
Handicap accessible? Afraid not (it's somebody's house).
Robert Dunn, emcee
dunnmiracle@aol.com
---
Asbestos Arts Group Open Mic
Back Fence Bar
Sunday, February 17th, 2008 @ 3 pm.
155 Bleecker Street (btwn Broadway & 6th Ave)
New York NY
TBA + Open
$5 suggested contribution, $3 min.
Handicap accessible? Probably.
Robert Dunn, emcee
dunnmiracle@aol.com
---
Asbestos Arts Group Open Mic
Back Fence Bar
Sunday, February 24th, 2008 @ 3 pm.
155 Bleecker Street (btwn Broadway & 6th Ave)
New York NY
Richard Levine + Open
$5 suggested contribution, $3 min.
Handicap accessible? Probably.
Robert Dunn, emcee
dunnmiracle@aol.com
---
The Reading for Michael Graves New Chapbook
ILLEGAL BORDER CROSSER (Cervena Barva Press, 2008)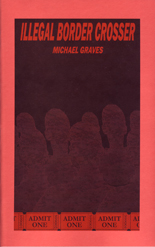 With American Book Award Winner Robert Viscusi
and impressive fiction writer and memoirist Deirdre Sinnott
Sunday, February 10, 5 pm
an Open Reading Follows
and it would be great if you could make it
is at Bengal Curry
65 West Broadway
212-571-1122
---
Reading by Nahid Rachlin, from memoir, PERSIAN GIRLS
(Penguin paperback edition just released)
February 15, Friday, 7:00 PM
Bluestockings Bookstore, Manhattan
172 Allen Street (between Stanton and Rivington)
Event is free
Trains: F- 1 block south of the F train's 2nd Avenue stop
Info:(212) 777-6028
Nahid's website: http://www.nahidrachlin.com/
Description of PERSIAN GIRLS (Penguin)
In a story of ambition, oppression, hope, heartache, and sisterhood, Persian Girls traces Rachlin's coming of age in Iran-and her domineering father-her tangled family life, and her relationship with her older sister, and unexpected soul mate, Pari. Both girls refused to accept traditional roles prescribed for them under cultural laws. They devoured forbidden books. They had secret romances. But then things quickly changed. Pari was forced by her parents to marry a wealthy suitor, a cruel man who kept her a prisoner in her own home. After narrowly avoiding an unhappy match herself with a man her parents chose for her, Nahid came to America, where she found literary success. Back in Iran, however, Pari's dreams fell to pieces.
Boston Globe:
"Persian Girls, reads like a novel -- suspenseful, vivid, heartbreaking. In Persian Girls, Rachlin chronicles her choices and those made by her sisters, her mother and her aunts, throwing the door to her family's home wide open. Readers who follow her through will be wiser, and moved."
NPR:
THE WORLD Selected by Christopher Merrill, the Director of Iowa International Writing Program as one of the best four books of 2006. "If you want to know what it was like to grow up in Iran this is the book to read. Her portrait of the artist is filled with light."
BIO: Nahid Rachlin's publications include the memoir, PERSIAN GIRLS (Penguin), four novels and a collection of short stories. While a student she held a Doubleday-Columbia fellowship and a Wallace Stegner Fellowship (Stanford). The grants and awards she have received include, the Bennet Cerf Award, PEN Syndicated Fiction Project Award, and a National Endowment for the Arts grant. She teaches at the New School University, this semester, starting on January 28.
website: http://www.nahidrachlin.com/
---
Poets House Reading and Signing Series
Late March (Date is coming)
Jean and Robert Hollander
Poet's House
72 Spring Street, 2nd floor, between B'way and Lafayette
New York, NY
Cost: free
Handicap accessible
refreshments served
---
LALITA JAVA READINGS
3rd THURSDAYS 7-9 PM
HOSTED BY DOROTHY F. AUGUST
Lalita Java
210 East 3rd St.
(Btwn. B & C)
---
92nd Street Y Reading Series
Lexington Avenue at 92nd Street
New York, NY

---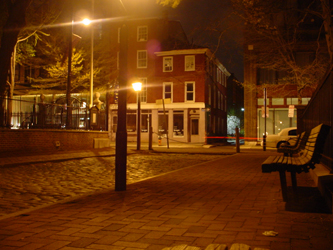 Manayunk Art Center
All Manayunk Art Center programs are on a Sunday and begin at 3 pm.
The Manayunk Art Center is located at 419 Green Lane (rear), Philadelphia, PA
Phone at the center is 215-482-3363.
FEBRUARY 3, 2008:
EDGAR ALLAN POE & CHARLES DICKENS: A CELEBRATION OF THEIR CONNECTIONS AND THEIR WORKS
--PROGRAM INCLUDES POE & DICKENS CHARACTERS AND THEMES ART EXHIBITION OPENING (Noon to 3 PM)
---
MARCH 2, 2008:
LOCAL POETS AND THEIR NEW BOOKS: ALEXANDER LONG, ROBERT ZALLER, TREE RIESENER and J.C.TODD
---
APRIL 6, 2008:
SCHUYLKILL VALLEY JOURNAL SPRING READING: WRITERS IN CURRENT ISSUE WILL READ IN AFTERNOON PROGRAM
---
MAY 4, 2008:
EMERGING VOICES: AUTUMN KONOPKA, MEL BRAKE, NIAMA LESLIE WILLIAMS and JIM MANCINELLI
---
"Poetry & Prose & Anything Goes with Dr. Ni"
(radio show; internet radio)
Address: (Dr. Ni's local address) P.O. Box 15095
City and State: Philadelphia, PA 19130-9998
Contact person and or URL/information: Dr. Niama L. Williams; www.internetvoicesradio
Date, time, price: Every Tuesday, 8-9 p.m. EST
$35/guest/appearance on show
Readers: International internet radio listeners
Other appropriate info: (station owner's address):
Ms. Lillian Cauldwell
P.O. Box 2344 Ann Arbor, MI 48106-2344;
734-332-5902.
Dr. Niama L. Williams
P. O. Box 15095
Philadelphia, PA 19130-9998
http://www.lulu.com/drni
http://www.blowingupbarriers.com
---
1ST FRIDAYS ON VINE
Hosted by Aziza Kintehg
Every First Friday of the Month
Be part of an Art Extravaganza * Spoken Word * Music Freestyle * Open Mike
Jose Sebourne Graphic Design
1213-15 Vine Street Philadelphia PA 19107
7-10pm $5.00 Cover
Contact info:
The Gallery - (215)564-2554
Aziza Kintehg(215)668-4500
Email: azizalockdiva@...
or check out the website: www.Josesebourne.com

---

Poetry Off the Shelf: Li-Young Lee
WEDNESDAY, FEBRUARY 13, 6:00 PM
Cindy Pritzker Auditorium
Harold Washington Library Center
400 South State Street
Free Admission.
---
American Perspectives: Robert Pinsky
THURSDAY, MARCH 6, 6:00 PM
Fullerton Hall
The Art Institute of Chicago
111 South Michigan Avenue
Free Admission.
---
American Perspectives: Peter Sacks on Edward Hopper
THURSDAY, MARCH 13, 6:00 PM
Fullerton Hall
The Art Institute of Chicago
111 South Michigan Avenue
Free Admission.
---
Poetry Off the Shelf: Mary Oliver
WEDNESDAY, APRIL 2, 6:30 PM
Rubloff Auditorium
Art Institute of Chicago
280 South Columbus Drive
$10, $8 for students, free for members and SAIC students, faculty and staff
Ticket proceeds benefit the Poetry Center of Chicago
---
Poetry Off the Shelf: Lorna Dee Cervantes and Rigoberto González
THURSDAY, APRIL 16, 6:00 PM
Center on Halsted
3656 North Halsted Street
Free Admission.
---
American Perspectives: Four Saints in Three Acts
THURSDAY, APRIL 24, 6:00 PM
Fullerton Hall
The Art Institute of Chicago
111 South Michigan Avenue
Free Admission.
Four Saints in Three Acts, the opera collaboration of composer Virgil Thomson and writer Gertrude Stein, is examined through production slides, musical excerpts, professional actors, and art commentary.
American Perspectives is a yearlong alliance among the Art Institute of Chicago, the Chicago Symphony Orchestra, and the Poetry Foundation designed to explore how artists, composers and writers influenced one another to an unprecedented degree in 19th- 20th-century America.
---
Poetry Off the Shelf: Charles Simic
SATURDAY, APRIL 26, 4:00 PM
Cindy Pritzker Auditorium
Harold Washington Library Center
400 South State Street
Free Admission
---
American Perspectives: Frank Bidart
THURSDAY, MAY 1, 6:00 PM
Fullerton Hall
The Art Institute of Chicago
111 South Michigan Avenue
Free Admission.
---
American Perspectives: Edward Hirsch
THURSDAY, MAY 22, 6:00 PM
Fullerton Hall
The Art Institute of Chicago
111 South Michigan Avenue
Free Admission.

---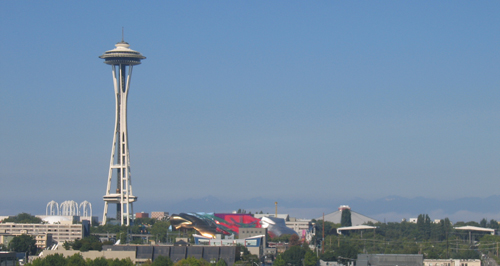 Judith Skillman Readings:

Sunday, February 10, 2008 - 2 p.m.
Barnes & Noble Northgate,
301 NE Northgate Way, Seattle, WA 98125
---
March 13th, Thursday: It's About Time/The Writer's Craft Reading Series
Judith will address "The Fine Art of Revision"
Ballard Branch Seattle Public Library (new location)
5614 22nd Ave NW
Seattle, WA 98107
206-684-4089
More information: http://www.judithskillman.com/ | eahelfgott2@comcast.net | 206.684.4063

---

Judy Joy Jones Upcoming Events
Judy Joy Jones
The Bones of the Homeless
second printing release date;
February, 2008
joy@creationisbliss.com
---
March 14th, 2008 7:00 pm
Danilos Bakery's Bao Necci
516 Green Street-North Beach
San Francisco, CA
March 14th, 2008
Music: Laura Nimr
---
APRIL 10th, 2008 7:30 pm
Modern Times Books
Book Signing
888 Valencia Street
San Francisco, California
April 10th, 2008
---
Anthony Russell White Readings
There will also be two Winter dates with details to be announced later:
March
I'm reading with CB Follett & Susan Terris:
Poetry Center San Jose
Location to be announced later
March
I'm reading with Daphne Crocker-White & CB Follett & Susan Terris:
Sonoma Ashram
1087 Craig Avenue (west of downtown off Arnold Drive)
Sonoma, CA
(707) 996-8915
Copies of my books will be available at all the readings, and by mail from me.

---

---
-->

Margot Van Sluytman, Poet, Calgary, Alberta
Upcoming Workshops and Readings 2008
Margot Van Sluytman, Poet, Calgary, Alberta
Award Winning Expressive Writing Facilitator
403-454-5334
www.MargotVanSluytman.com
www.Palabras-Press.com
www.Dance-With-Words.com
to dance with words, is to be nourished~Margot Van Sluytman
Upcoming Workshops and Readings 2008
Good Shepherd Anglican Church, Calgary, AB
Writing Your Sensual Soul
January 16 - February 13
7-9 403-246-8123
---
University of Alberta St. Stephen's College, Edmonton, AB
February 2008 (Date to be Announced)
Reading and Workshop
---
Spiritual Directions, Calgary, Alberta
Workshop Series from January 2008 - June 2008
403-210-2802
---
May 2-3, 2008
Queenswood Centre, Victoria, BC
Honouring Your Unique and Vital Voice: Write Your Fire
In this expressive writing workshop, award winning facilitator, Margot Van Sluytman, will inspire you to enter the depth of your soul, the wells of your heart, unearthing your unique voice and vision via your pen, as you come to dance with your words, with your unique and fierce, and fabulous fire.
---
June 22-June 26 2008 - Sorrento Retreat Centre, Sorrento, BC
Contemplative Waiting~Write Into the Heart of Your Spiritual Journey
---
July 2008 Writing and Healing Workshop
Ontario
Dates and Venues to be Announced
---
~Recognition and Books: Palabras Press~
Normandi Ellis, Foundation for the National Association for Poetry Therapy
"Margot, You are a worthy recipient, of the Seeds of Joy Award, from the Foundation for the National Association for Poetry Therapy, for your work in facilitating growth experiences through experiential workshops in writing and healing voice here in the US and in Canada."
Diarmuid O'Murchu, Member of the Sacred Heart Missionary Order, Social Psychologist, and author of: Quantum Theology, Reclaiming Spirituality
"I thought many times of Thomas Merton as I read through Margot Van Sluytman's poems, in Contemplative Waiting: Write Into the Heart of Your Spiritual Journey: the contemplative waiting becomes an awakening in which the sacred breaks through even in the mundane and ordinary."
Brenda Peddigrew, Ph.D. - University of Alberta on Palabras Press
"It has been a powerful awakening for me simply to work with Palabras Press. To be in a milieu where poetry is highly valued, where the personal poetic voice is honored, and where the art of words is seen as a way of healing, has heightened my own connection with the inner world of passion and purpose. Palabras Press is a hidden gift to the world, which is beginning to be seen for all that it can give back."

---
_____________________________________________________
.......................................................................................
INTERACT'S 20th ANNIVERSARY SEASON STRIKES
WITH AWARD WINNING NEW COMEDY
InterAct Theatre Company and National New Play Network World Present the World Premiere of
BLACK GOLD
Written by Seth Rozin
January 25 – February 24, 2008
.......................................................................................
_____________________________________________________
Philadelphia, PA - Wednesday, January 30, 2008, 7:00 p.m., marks Opening Night of an award-winning new comedy making its World Premiere in InterAct Theatre Company's continuing 20th Anniversary Season. Written by Philadelphia playwright Seth Rozin and winner of the 2007 Smith Prize, BLACK GOLD is a funny, futuristic satire of race, class and greed in a country so dependent on foreign oil that it will go to any lengths to keep the cheap crude flowing. InterAct's production of BLACK GOLD will be the first of three productions as part of the National New Play Network's Continued Life of New Plays Fund, through which the play will be produced in two subsequent "rolling" World Premiere productions at Phoenix Theatre (Indianapolis, IN) and PROP Thtr Group (Chicago, IL).
---
ABOUT THE PLAY
---
Written in a unique theatrical style, wherein 6 actors play over 100 characters creating an epic tale that chronicles actions all around the globe, BLACK GOLD is a hilarious, fast-paced, vaudevillian take on what happens when Curtis Walker, a man living in Detroit's inner-city, tries to find a sure-fire way to earn the cash he needs to send his only son to college. His answer? He purchases an oil rig on eBay, drills in his back yard, taps into one of America's largest oil reserves, and turns world politics on its head.
BLACK GOLD tackles a number of headline-grabbing issues resulting from America's dependence on foreign oil. As America's lower classes and inner cities remain largely ignored by the Federal government and the gap between the rich and the poor continues to widen, BLACK GOLD exposes the interconnectedness of political policies on oil, the economy, the environment and foreign relations, and their spill-over into domestic matters, such as class and race. While America's poor rarely have a direct impact on lives in the Middle East, when one inner-city neighborhood becomes one of the wealthiest and most powerful entities overnight, it's only a matter of time before the government takes notice… and takes over! Moving at a rapid-fire rate, BLACK GOLD shows how one ordinary man's desire to improve his life sets off a spiral of greed that consumes his neighborhood, city, state, country, and eventually, the world.
When asked what inspired him to write BLACK GOLD, playright Seth Rozin says, "The idea for BLACK GOLD came to me in the wake of hurricane Katrina, when the federal government's response to the situation seemed to me to be appallingly slow and inept. I wondered how the same government might respond if, instead of being devastated by a natural disaster, the same region was discovered to be sitting on an untapped reservoir of riches. …then, of course, the question is 'will this underserved community be able to reap the rewards from this discovery?'"
Regarding the sweeping theatrical style he adopted for BLACK GOLD, Rozin was inspired by Israel Horovitz's LEBENSRAUM, the critically-acclaimed play Rozin directed in a mulitple-Barrymore Award-winning production during InterAct's 1998/1999 season. Rozin explains, "I found LEBENSRAUM so refreshingly theatrical and inventive in its storytelling, with three actor/narrators … bouncing in and out of characters with minimal props and costumes. A big part of the entertainment value … is seeing how a small cast can bring to life such an epic story. And how such a serious subject can be handled with so unique a brand of absurd and theatrical humor. … I learned directing LEBENSRAUM, concise and comedic narration can help a play's action move forward at a wonderfully frenetic pace. The biggest challenge, by far, is keeping the play's momentum up as it unfolds from its absurd beginning to its outrageous conclusion."
---
DATES & TICKETS
---
BLACK GOLD runs for 27 performances, January 25 – February 24, 2008, with preview performances January 25 - 29 and Opening Night on Wednesday, January 30. Performances during InterAct Theatre Company's 2007/2008 Season are Tuesday and Wednesday evenings at 7:00 p.m., Thursday through Saturday evenings at 8:00 p.m., and Sunday matinees at 2:00 p.m. All performances are held on the Mainstage of The Adrienne, 2030 Sansom St., Philadelphia, PA.
3-Show subscriptions for InterAct's 20th Anniversary Season are available ranging from $41.00 to $73.00. Subscription information is available by calling 215-568-8079; by dropping by InterAct's box office at The Adrienne, 2030 Sansom St., Philadelphia, PA; or by visiting InterAct's website at www.InterActTheatre.org.
Tickets for individual performances, which are on sale now, are $15.00 for preview performances; $23.00 for performances Tuesdays through Thursdays; and $27.00 for performances Friday & Saturday evenings and Sunday matinees. InterAct offers discounts for senior citizens and full-time students (with valid I.D.). Group rates are available, and students with proper I.D. may purchase Rush Tickets for $10.00 five minutes before curtain (based on availability). All performances take place at The Adrienne, 2030 Sansom Street, Philadelphia. Reservations or more information can be obtained by calling 215-568-8079, by dropping by the InterAct Theatre Company box office at The Adrienne, 2030 Sansom St., Philadelphia, PA, or by visiting InterAct Theatre Company's website at www.InterActTheatre.org.
---
ABOUT THE ISSUES
---
During the run of BLACK GOLD, InterAct will host several post-performance talk-backs to encourage further discussion on the issues raised. Speaker Sundays, a series featuring invited scholars, community leaders and artists, are scheduled to follow matinee performances on Sunday, February 3, 10 and 17. Sponsored by the Middle East Center at the University of Pennsylvania, Dr. Deborah Harrold, Professor of Political Science at Bryn Mawr College, will be the guest speaker on Sunday, February 3. On Sunday, February 17, the guest will Dr. Salman Akhtar, Professor of Psychiatry at Jefferson University. Coffee Conversations, an informal discussion with the production's artists and designers, sponsored by Whole Foods, are scheduled to follow performances on Tuesday, February 5, Wednesday, February 6, Tuesday, February 12 and Wednesday, February 13. For a complete schedule of talk-back speakers, visit www.InterActTheatre.org.
---
BLACK GOLD & THE NATIONAL NEW PLAY NETWORK
---
BLACK GOLD is the winner of National New Play Network's 2007 Smith Prize, an annual award presented to the best new play focusing on American politics. Smith Prize winners are selected for their excellence in writing and their success in examining America's civic and democratic institutions, illuminating issues that are best dealt with on a national or global level, and responding to the questions: Who are Americans as a people? What are we becoming? What are our global responsibilities?
Additionally, BLACK GOLD will also be featured as part of National New Play Network (NNPN)'s Continued Life of New Plays Fund, a cooperative venture designed to insure that new plays will see future productions beyond the initial world premiere. Partnerships of 3 theatres receive funds in support of multiple productions of the same new play. Each theatre produces its own independent "rolling world premiere" production, which guarantees an opportunity for the play to grow and flourish through contact with a wider national audience. As part of the program, InterAct's premiere of BLACK GOLD will be followed by productions at Phoenix Theatre (Indianapolis, IN), April 10 - May 4, 2008, and PROP Thtr Group (Chicago, IL), June/July 2008.
Founded in 1998 with InterAct as one of its original members, NNPN is an alliance of twenty not-for-profit professional theatres across the United States that champions the development, production and continued life of new plays for the American theatre. For more information about the National New Play Network visit www.nnpn.org.
---
RELEVENT BIOGRAPHIES
---
Seth Rozin (Playwright & Director) is the recipient of two playwriting fellowships from the Pennsylvania Council on the Arts as well as a new play commission from the National Foundation for Jewish Culture. His plays include MEN OF STONE (produced by Theater Catalyst in 2001, nominated for a Barrymore Award for Outstanding New Play, published by Playscripts, Inc.), MISSING LINK (produced by InterAct Theatre Company in 2002, nominated for a Barrymore Award for Outstanding New Play), REINVENTING EDEN (showcased by the National New Play Network in 2005, produced by InterAct in 2006), THE SPACE BETWEEN US (readings at Abingdon Theatre in New York and InterAct), and BLACK GOLD (showcased by the National New Play Network in 2006, additional production scheduled at Phoenix Theatre in Indianapolis in 2008). He has also written the book and lyrics for a new musical entitled GONE WITH THE WIND: THE TRUE-LIFE STORY OF JOSEPH PUJOL, about the rise and fall of the world's greatest farter. Seth is the founder and Producing Artistic Director of InterAct Theatre Company in Philadelphia, where he has directed over 40 productions, including Israel Horovitz's LEBENSRAUM (winner of Barrymore Awards for Outstanding Direction of a Play, Outstanding Overall Production of a Play, and Outstanding Ensemble), and Jason Sherman's IT'S ALL TRUE (nominated for Outstanding Direction and Outstanding Production). He has twice been named "Best Director" by the Philadelphia Inquirer (for the world premiere of Thomas Gibbons' 6221 in 1993 and for LEBENSRAUM in 1999). Seth has also directed for the Fountain Theatre in Los Angeles, Blue Heron Theatre and the 45th Street Theatre in New York, as well as Act II Playhouse, Venture Theatre, Philadelphia Theatre Company, Philadelphia Young Playwrights, and the University of Pennsylvania. He served as Chair of the National New Play Network from 2002-2006.
Clark Jackson (Actor 1) was most recently nominated for a Best Actor IRNE Award for his performance in PERMANENT COLLECTION at New Rep Theatre in Boston, and was awarded a Dean Goodman Choice Award for Outstanding Principal Performance for his role in YELLOWMAN at Berkeley Rep Theatre. Clark also won a Drama Desk Award for his performance in Lee Blessing's COBB, performed at the Lucille Lortel Theatre in New York City and produced by Kevin Spacey. Other NYC stage credits: LE MENAGE (La MaMa E.T.C.), JAMAICA AVENUE (Soho Repertory Theatre/NYC Fringe Festival), UNCLE TOM'S CABIN (Mint Theatre) and CUBA AND THE NIGHT (Theatre for the New City). Regional credits: LOBBY HERO (Studio Theatre), YELLOWMAN (Pittsburgh Public Theatre), FABULATION and A MIDSUMMER NIGHT'S DREAM (People's Light & Theatre Co.), WAITING FOR TADASHI (George Street Playhouse), THE TEMPEST (Hamptons Shakespeare Festival) and TRAVESTIES (Luna Stage). Film credits: The Arrangement, Rapmatics. TV credits: "Honky Sausages," "Law & Order," "Law & Order: SVU," "Wonderland" and "Guiding Light.' Clark is a graduate of Stanford University and Yale School of Drama. He was born and raised in Atlanta and lives in Brooklyn.
Delanté G. Keys (Actor 2) makes his InterAct debut with BLACK GOLD. Delanté is a recent graduate of Arcadia University's B.F.A. Acting Program. Since graduation, he has appeared in Little Bunny Voodoo's LATE NIGHT AT THE TIKI BAR at last year's Fringe Festival, LIVING NEWS at the National Constitution Center, and Curio Theatre Company's THE NUTCRACKER. He also assistant stage-managed Brat Productions' THE BALD SOPRANO.
Kaci M. Fannin (Actor 3) marks her InterAct debut with BLACK GOLD. Kaci's previous theatre credits include work at Lee Strausberg Theatre (LA), as well as for several New York companies, including Cherry Lane Theatre; Henry Street Settlement; Producer's Club; The Billie Holiday Theatre, to name a few. Additionally, Kaci has worked for The Kitchen Theatre (Ithaca, NY) and The Fulton Opera House (Lancaster, PA). Kaci's film credits include a featured role in The Associate (Disney), a leading role in the PBS production of My Own Television (MOTV), co-starred in Soulmates, a featured role in God's Forgotten House, and co-starred in Gestation. For television, Kaci appeared on "Hudson Street" (ABC) and had a reoccurring role in "On Common Ground" (Pilot). Kaci is also an independent filmmaker, currently Associate Producing on the documentary Drama Mamas. She can also be heard as the voice for Veritas' national radio and television campaign against Type II Diabetes.
Sean Christopher Lewis (Actor 4) has appeared Off Broadway in THE RIVALS and MERCHANT OF VENICE (Pearl Theatre Company), in KLUB KA (La Mama ETC) and MACBETH (Chashama). His regional credits include the Pennsylvania Shakespeare Festival, Berkshire Theatre Festival, Pittsburgh CLO, Pittsburgh City Theatre, Riverside Theatre, the National Theater, Capital Rep, Saratoga Shakespeare, Shadow Lawn Stage, Iowa Summer Rep, internationally with the Ashtar Theatre of Palestine and more. His solo show I WILL MAKE YOU ORPHANS has toured the US and Canada performing at the Uno Festival of Solo Performance, Available Light 01 Festival, Hyde Park Theatre (Austin, TX), Center for Independent Artists (Minneapolis), Galapagos Art Space (NYC), TIXE Arts Center (NYC), the National Performance Network and more. He is a company member of NJ Rep, Playwright in Residence at InterAct Theatre Company and a founding member of Working Group.
Maureen Torsney-Weir (Actor 5) returns to InterAct where she previously appeared in MISSING LINK, AUNT DAN AND LEMON and DRINK ME. Maureen was also involved with the Showcase of New Plays at InterAct as actor and director. She has been involved extensively as actor and director of new plays with Fairchester Playwrights, the American Folk Theatre, The New York Theatre Workshop, and the Lehman Theatre in the New York area. Working in Philadelphia, Maureen's favorite roles include Dora in EQUUS with MumPuppettheatre and Therese in THE BAKER'S WIFE at the Arden. Working in New York, she was noted for such roles as Grace in FAITH HEALER, and Ouisa in SIX DEGREES OF SEPARATION, among many others. Maureen won the Barrymore Award for Best Supporting Actress in ANGELS IN AMERICA at Villanova University.
Tim Moyer (Actor 6) marks his 13th production at InterAct with BLACK GOLD. Most recently, he appeared in last season's World Premiere production of Thomas Gibbons' A HOUSE WITH NO WALLS. A few of Tim's previous shows with InterAct include REINVENTING EDEN, BLUE/ORANGE (also at Act II Playhouse), BLACK RUSSIAN, BEE-LUTHER-HATCHEE, as Richard Nixon in NIXON'S NIXON (also at Act II), as Paul Barrow in the Barrymore Award-winning production of PERMANENT COLLECTION, and as director InterAct's production of MAN MEASURES MAN. Tim also appeared in an episode of "Hack," worked on the film The Village, and appeared in THE PHILADELPHIA STORY at the Walnut Street Theatre.
The design team for BLACK GOLD includes Set Design by Marka Suber, Costume Design by Karen Ledger, Lighting Design by Peter Whinnery, Properties Design by Richard Murray, and Sound Design by Nick Rye. Peter Bonilla will serve as Assistant Director and Dramaturg, Andy Campbell will serve as Technical Director and Michele Traub will Stage Manage the production.
---
CONTINUING THE 2007/2008 SEASON
---
InterAct continues its 20th season in April 2008, with the Philadelphia Premiere of the world-wide smash hit drama FROZEN, by Bryony Lavery. A critical hit during its productions in London's West End and nominated for four Tony Awards, including Best Play, on Broadway, FROZEN is the gripping psychological journey of three people whose lives are chillingly connected. Nancy, whose ten year-old daughter, Rhona, went missing 20 years ago, continues the daily balance between keeping hope alive and accepting the unthinkable. Ralph, convicted of Rhona's murder, struggles with loneliness, unnatural urges and the possibility of remorse. Agnetha, a psychologist studying serial killers, attempts to understand the criminal mind, its motivations and total absence of personal responsibility. At once angry and compassionate, this eloquent drama ponders several complex and searing questions: What causes someone to commit horrific acts? Can understanding lead to absolution? Is it even possible to forgive that which seems unforgivable? A dark and hypnotic journey of rage and redemption, FROZEN will be directed by Whit MacLaughlin and will run April 4 – May 4, 2008.
The season concludes with the World Premiere production of HOUSE, DIVIDED, written by Philadelphia playwright Larry Loebell. Commissioned through a grant from the National Foundation for Jewish Culture, HOUSE, DIVIDED follows the complex and volatile challenges facing a Jewish American family broken apart over religion, politics and the state of Israel. The Goldstein family of Philadelphia is torn apart when older brother Louis decides to embrace Jewish orthodoxy and move to Israel during the height of the Vietnam war. Betrayed and bewildered, Louis' younger brother Douglas builds a life around peace activism. Well over 20 years later, Louis is a retired officer of the Israeli army and Douglas is a Senior Director with Amnesty International. Divided by deep familial wounds and opposing religious and political beliefs, the two brothers are forced to re-engage one another when their sons, Oren and Paul, make surprising life decisions of their own. HOUSE, DIVIDED is a challenging and timely examination of family, faith and politics, and how the desire to distance ourselves from our past may only bring it closer to home in the future. Directed by Seth Rozin, HOUSE, DIVIDED begins May 23 and runs through June 22, 2008.
---
ABOUT INTERACT THEATRE COMPANY
---
Founded in 1988, InterAct is a theatre for today's world, producing new and contemporary plays that explore the social, political, and cultural issues of our time. InterAct's aim is to educate, as well as entertain, its audiences, by producing world-class, thought-provoking productions, and by using theatre as a tool to foster positive social change. Through its artistic and educational programs, InterAct seeks to make a significant contribution to the cultural life of Philadelphia and to the American theatre.
In addition to the 4-play mainstage season, InterAct Theatre's major programming includes InterAction, an award-winning program of experiential workshops and residencies in area schools that utilize theatre as a tool to illuminate pressing social problems in the community; New Play Development, working closely with playwrights to develop plays that adhere to the company's mission; Writing Aloud, an award-winning series of Monday evening events in which short fiction by the region's best writers is read aloud by professional actors; and the Kaki Marshall Arts and Community Award, an annual fundraising event that recognizes individuals who have made significant contributions to the lively arts in Philadelphia.
............................................................................
Due to the nature of live theatre, play selection, performance and casting are subject to change.
............................................................................

---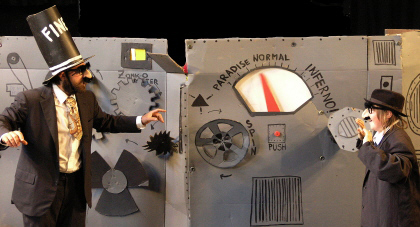 [photo by Jack Sumberg]
returns to the
Boston Center for the Arts
CYCLORAMA
February 4-10
as part of the BCA 2007-2008 Cultural Partners Series
(Boston, MA) The Boston Center for the Arts co-presents the Bread and Puppet Theater as part of the BCA 2007-2008 Cultural Partners Series. Events run from February 4-10. Performances, Art Exhibit, and Cheap Art Sale [details below] all held in the Boston Center for the Arts Cyclorama, 539 Tremont St., South End, Boston. Wheelchair accessible. Tickets for the performances available for purchase [cash or check] in the Cyclorama one hour before each show and during regular gallery hours. For advance tickets, log onto www.theatermania.com or call 866-811-4111 (toll free). For detailed information regarding the week's events, call the Boston Center for the Arts at 617-426-1522 or log onto www.bcaonline.org.
The award-winning Bread and Puppet Theater, featuring Artistic Director Peter Schumann and his troupe of seven Vermont puppeteers, will join forces with over 20 local puppeteers and the 17-piece locally-based Second Line Social Aid & Pleasure Society Brass Band and their musical friends. Bread and Puppet Theater's residency at the Cyclorama includes two different puppet shows (one geared towards adults and one "family-friendly") and a political art exhibit. Each of these events will also include an opportunity to savor Schumann's famous sourdough rye bread, laden with garlic aioli, and to purchase the theater's legendary "cheap art."
The following events will showcase the Bread and Puppet Theater's signature powerful imagery, masked characters, and giant papier-mâché puppets. Although all Bread and Puppet events have a seriousness of purpose — a few laughs are always thrown in!
The Bread and Puppet Theater's The Divine Reality Comedy
"hits you harder than all of the breathless cable news coverage in the world"
[Claudia La Rocco, New York Times, Dec.1, 2007]
Evening Shows [recommended for ages 12 and older]:
The Divine Reality Comedy
Feb. 7-10, Thurs.-Sun., 7 pm
$12 general admission [students, seniors, & groups of 10 or more $10]
Description: The Divine Reality Comedy, a brand new translation of Dante's Divina Commedia, consists of four parts: Paradise, in which the old human Born-to-Die gene is replaced by the brand new Born-to-Buy gene; Post-Paradise Horsemanship; Purgatory, in which the shadows of the indefinitely detained speak to you; Hell, the Guantanamo interrogation process in which an eight-inch papier maché population recites actual interrogation transcripts and then witnesses three cases of torture as demonstrated on three over-life size puppets. The show will be performed by Peter Schumann and the Bread & Puppet Company, along with a large number of local volunteers, including members of the Second Line Social Aid & Pleasure Society Brass Band and their musical friends. Informal talk back with the artists follows each performance.
Family-Friendly Matinees:
The Divine Reality Comedy Circus
Feb. 9-10, Sat.-Sun., 2 pm
$10 / $5 students and seniors / children 2 and under free
Description: The Divine Reality Comedy Circus features the following acts: Grand Forgiveness Society of Glover VT; the triumph of the small farmer; advice on where to get really cheap drinking water; a celebratory ballet by a flock of roosters; the Rotten Idea Theater Company's distillation of political issues; and much more. The show will be performed by Peter Schumann and the Bread & Puppet Company, along with a large number of local volunteers, including members of the Second Line Social Aid & Pleasure Society Brass Band and their musical friends. Take note that some of the circus acts are politically puzzling to adults, but accompanying kids can usually explain them.
Visual Art Exhibit:
The University of Majd: the Story of a Palestinian Youth
Mon.-Sun., Feb. 4-10
Free and open to all.
Description: Peter Schumann's most recent visual art exploration, consisting of 7 large paintings created after his most recent visit (Fall 2007) to Ramallah.
Exhibit details:
Mon., Feb. 4, 6-8 pm: opening reception;
Tues.-Fri., Feb. 5-8: regular gallery hours (which include the Cheap Art Store): 11 am-6pm [Thursday & Friday hours extended up to and after the show]; Sat.-Sun., Feb. 9-10: one hour before and after each matinee and evening performance.
BACKGROUND OF THE BREAD AND PUPPET THEATER:
All Bread and Puppet Theater shows, created and designed by Peter Schumann with input from the company, use music, dance and slapstick to get their point across. Their distinctive imagery — featuring puppets (of all kinds and sizes), masks, costumes, paintings, buildings, and landscapes — seemingly breathe with Schumann's distinctive visual style of dance, expressionism, dark humor and low-culture simplicity.
The Bread and Puppet Theater is one of the oldest, nonprofit, self-supporting theatrical companies in this country. Schumann founded Bread and Puppet in 1962 on New York City's Lower East Side. The Theater is now an internationally recognized company that champions a visually rich, street-theater brand of performance art. Its shows are political and spectacular, with huge puppets made of papier-maché and cardboard, a brass band for accompaniment, and anti-elitist dances. Most shows are morality plays — about how people act toward each other — whose prototype is "Everyman." Their overall theme is universal peace.
Besides rod-puppet and hand-puppet shows for children, the concerns of their first productions in New York were rents, rats, police and other problems of that neighborhood. More complex theater pieces, in which sculpture, music, dance and language were equal partners, followed. The puppets grew bigger and bigger. Annual presentations for Christmas, Easter, Thanksgiving and Memorial Day often included children and adults from the community as participants. Many performances were done in the street.
During the Vietnam War, Bread and Puppet staged block-long processions and pageants involving hundreds of people. In 1970 Bread & Puppet moved to Vermont as theater-in-residence at Goddard College, combining puppetry with gardening and bread baking in a serious way, learning to live in the countryside and letting itself be influenced by the experience. In 1974 the Theater moved to a farm in Glover in the Northeast Kingdom of Vermont. The 140-year-old hay barn was transformed into a museum for veteran puppets. "Our Domestic Resurrection Circus," a two-day outdoor festival of puppetry shows, was presented annually through 1998.
Through invitations by Grace Paley, Bread and Puppet Theater became a frequent attraction at anti-Vietnam War events in the '60s and '70s. By the '80s, the puppets had become emblematic of activist pacifism and a sine qua non of American political theater, as exemplified by the massive, ascending figures that are burned into the memory of anyone who marched with or saw the haunting, massive June 12, 1982 Disarmament Parade in New York City.
The company makes its income from touring new and old productions both on the American continent and abroad and from sales of Bread & Puppet Press's posters and publications. Internationally, Bread and Puppet Theater performs massive spectacles with hundreds of participants, sometimes devoted to social, political and environmental issues and sometimes simply to the trials of everyday life. The traveling puppet shows range from tightly composed theater pieces presented by members of the company, to extensive outdoor pageants which require the participation of many volunteers. At most performances, the company distributes bread and aioli (garlic sauce) to the audience.
Peter Schumann was born in 1934 in Silesia. He is married to Elka Leigh Scott and they live in Vermont's Northeast Kingdom. They have five children and four grandchildren. You cannot understand Bread and Puppet's work without acknowledging that it is grounded in dance, but not in formal or classical dance. Schumann's artistic pedigree is a mixture of dance and visual art.
He studied and practiced sculpture and dance in Germany and in 1959, with a childhood friend, musician Dieter Starosky, Schumann, created the Gruppe für Neuen Tanz (New Dance Group), which invented dances which sought to break out of the strict limits of both classical ballet and the expressionist dance tradition.
He moved to the USA with his wife, Elka, and their two children in 1961. His formative years in the Lower East Side during the early '60s were heavily influenced by the radical innovations spearheaded by John Cage and Merce Cunningham. Schumann rejected the elitism of the '60s arts scene and embraced the anti-establishment, egalitarian work of American artist Richard (Dicky) Tyler. He embraced Outsider Art: everyday movement, improvisation, direct momentary composition, and the jazz impulse toward overall creativity. He became a regular at Judson Poet's Theater and Phyllis Yampolsky's Hall of Issues, where puppet shows included making music and marching around. Street Theater productions followed, at rent strikes and voter registration rallies in the East Village, with crankies on garbage cans and speeches by a Puerto Rican neighborhood organizer, Bert Aponte.
He admired the abstraction of Merce Cunningham, and attended lectures at the Cunningham studio, but ultimately rebelled against it. In an interview with John Bell in 1994, he said that what "Cunningham demanded of his dancers was a classical ballet background. He refused to work with anybody who didn't have that. I totally disagreed. I had traveled around in Europe teaching dance; to Sweden, to a dance academy and various places, pretending I was a great ass in dance, and gave them classes. And they took me — I was fresh and I just did it. I said, 'I'll show you what dance really is; what you do is just schlock,' and I tried to liberate them from aesthetics connected to modern dance and classical ballet and to these various modes of existing dance at the time.'" There is dance at the bottom of all of Schumann's work, but since puppet theater is traditionally a "melting pot" of all the different arts, the dance component is frequently obscured.
For more information on the Bread and Puppet Theater, log onto www.breadandpuppet.org.
ABOUT THE BOSTON CENTER FOR THE ARTS:
The Boston Center for the Arts is a not-for-profit performing and visual arts complex that supports working artists to create, perform and exhibit new works, builds new audiences, and connects art to community. Please visit us at www.bcaonline.org for more information.
###END###
--submitted by marycurtinproductions [for the Bread and Puppet Theater]
c/o Mary Curtin
PO Box 290703, Charlestown, MA 02129
617-241-9664, 617-470-5867 (cell), marycurtin@comcast.net
"dedicated to staging insightful entertainment, particularly in non-traditional venues"
www.marycurtinproductions.com
---
Story Time for Grown-Ups!
InterAct Theatre Company's Writing Aloud Continues
With WHAT WORK IS
Philadelphia, PA - On Monday, February 18 at 7:00 p.m., InterAct Theatre Company's ninth season of Writing Aloud continues with What Work Is, an evening of three stories that explore different kinds of work, labor, and toil.
---
ABOUT What Work Is
---
Presented on Monday, February 18, What Work Is features three penetrating stories about people struggling to master the demands of their jobs and their personal lives. The effort required by both employment and human relationships is depicted in three stark portraits by three very different writers.
What Work Is is the third program in the 2007-2008 season of InterAct Theatre Company's award-winning series Writing Aloud, featuring works by contemporary writers read aloud by Philadelphia's best actors. Tickets for the performance, held at 7:00 p.m. on the mainstage at The Adrienne, 2030 Sansom Street, are $15.00 for general admission or $10.00 for InterAct subscribers. Seating is limited, so advance reservations are recommended and can be made by calling 215-568-8079. Discount subscriptions and group rates are also available. A reception with refreshments will follow the performance.
The February 18 Writing Aloud opens with "The Sycamore Tree," written by William Hoffman (of Oreland, PA) and read by Sean Lewis. "The Sycamore Tree" follows a young businessman as he learns to balance his grueling career with his own needs and the needs of his family.
"Cat Care," written by Maggie Fay (of Austin, TX) and read by Sarah McCarron introduces us to a young girl whose summer gig pet-sitting teaches her about more than just felines.
Finally, "Fixing Things," written by R.A. Lopata (of Wynnewood, PA) and read by Seth Reichgott, depicts a gifted middle-aged shipwright struggling to deal with his equally gifted and very difficult musician father.
---
ABOUT THE WRITING ALOUD PROGRAM
---
Founded by David Sanders, Writing Aloud was established in 1999 to present diverse voices in contemporary fiction by the region's best writers, read on stage by professional actors. Quickly establishing itself as the region's premiere reading series, Writing Aloud has attracted sold-out audiences, has been featured in special broadcasts on WHYY-FM public radio, and is a recipient of Philadelphia Magazine's 2001 "Best of Philly" award. This season, Rebecca Wright takes over the directorship with hopes to spend the coming season building upon the program's strengths and taking a fresh look at how it can be even better.
---
ABOUT INTERACT THEATRE COMPANY
---
InterAct Theatre Company, lead by Producing Artistic Director Seth Rozin, is one of the nation's leading centers for new writing in theatre, introducing important contemporary writers to audiences through its world premiere stage productions, developmental residencies, and Showcase of New Plays. The Writing Aloud program extends InterAct's mission of cultivating and presenting diverse artistic voices into the realm of short fiction.
---
UPCOMING WRITING ALOUD EVENTS
---
What Work Is is the third program in InterAct Theatre Company's 2007/2008 season of Writing Aloud. It will be followed by The Art of Losing on March 24, 2008, featuring stories by Jacob M. Appel, Randall Brown, and Alex Olin. Two more performances follow in April and June.
*List under: Literary/Readings*
WRITING ALOUD presents WHAT WORK IS,
Story Time for Adults, complete with a Wine and Cookies Reception
SCHEDULE: *** ONE NIGHT ONLY! ***
Monday, February 18, 2008 at 7:00 p.m.
THEATRE: InterAct Theatre Company - 2030 Sansom Street at The Adrienne
BOX OFFICE: InterAct Theatre Company, 215-568-8079
TICKET PRICES:$15 general admission seating
$10 for InterAct Theatre subscribers
Discounts available for seniors, students and groups
WRITERS: William Hoffman "The Sycamore Tree"
Maggie Fay: "Cat Care"
R.A. Lopata: "Fixing Things"
DIRECTOR: Rebecca Wright
READERS: Sean Lewis: "The Sycamore Tree"
Sarah McCarron: "Cat Care"
Seth Reichgott: "Fixing Things"
PRESS INFORMATION: David Golston, Director of Marketing & PR, 215-568-8077
TICKET INFORMATION: InterAct Theatre Company, 215-568-8079
SYNOPSIS:
On Monday, February 18, InterAct Theatre Company's ninth season of Writing Aloud continues with What Work Is, an evening of three penetrating stories about people struggling to master the demands of their jobs and their personal lives. What Work Is is the third program in the 2007/2008 season of InterAct Theatre Company's award-winning series Writing Aloud, featuring works by contemporary writers read aloud by Philadelphia's best actors. Tickets for the performance, held at 7:00 p.m. at The Adrienne at 2030 Sansom Street, are $15.00 for general admission or $10.00 for InterAct subscribers. Seating is limited, so advance reservations are recommended and can be made by calling 215-56 8-8079.
www.interacttheatre.org
www.myspace.com/interacttheatrecompany

---
If you would like to be added to my monthly e-mail newsletter, which gives information on readings, book signings, contests, workshops, and other related topics...
To subscribe to the newsletter send an email to:
newsletter@cervenabarvapress.com with "newsletter" or "subscribe" in the subject line.
To unsubscribe from the newsletter send an email to:
unsubscribenewsletter@cervenabarvapress.com with "unsubscribe" in the subject line.

---
Index | Bookstore | Submissions | Newsletter | Interviews | Readings | Workshops | Fundraising | Contact | Links
---
Copyright © 2005-2008 ČERVENÁ BARVA PRESS LLC - All Rights Reserved