July, 2005 Aug. 2005 Sept. 2005 Oct. 2005 Nov. 2005 Dec. 2005 Jan. 2006 Feb. 2006 Mar. 2006 Apr. 2006 May 2006 June 2006 July 2006 August 2006 September 2006 October 2006 November 2006 December 2006 January 2007 February 2007 March 2007 April 2007 May 2007 June 2007 July 2007 August 2007 September 2007 October 2007 November 2007 December 2007 February 2008 March 2008 April 2008
---
ČERVENÁ BARVA PRESS NEWSLETTER
Gloria Mindock, Editor Issue No. 34 May, 2008
---
INDEX
---
POETRY READINGS
---
Welcome to the May, 2008 newsletter!
April was a very busy month. Červená Barva Press celebrated three years with a reading at the Pierre Menard Gallery with Catherine Sasanov, Flavia Cosma, and Dzvinia Orlowsky. Thank you to Mary Bonina who coordinated the reading series with me and to Tam Lin Neville for all her help. The reading series will resume in September, 2008.
---
Congratulations to the following Červená Barva Press authors who recently had reviews and Mar-Apr Picks in the following:
Bird Scarer by Glenn Sheldon Mar-Apr Pick/ Small Press Review, March-April, 2008
Illegal Border Crosser by Michael Graves/ Review by George Held
Small Press Review/ March-April, 2008.
Up From the Root Cellar by Anne Harding Woodworth
Review by Michael Todd Steffen
Boston Area Small Press and Poetry Scene, April 28th, 2008
The Lengthening Radius for Hate by Gary Fincke
Review by Richard Wilhelm Boston Area Small Press and Poetry Scene, April 23rd, 2008
---
Congratulations to Lisa Beatman, author of Manufacturing America (Ibbetson St. Press), for being a Mar-Apr (2008) pick in the Small Press Review.
Congratulations to Lee Sharkey (Off the Grid Press) for being a Mar-Apr (2008) pick in the Small Press Review.
It's great to see this because all of our presses are from Somerville, MA.
---
In April, fiction writers Jamie Cat Callan, Eric Darton, Susan Tepper, and Thaddeus Rutkowski

(that were contributors in the Istanbul Literary Review) read at the KGB Bar in NYC. Thank you to Susan Tepper for organizing this event. Ed Hamilton, author of Legends of the Chelsea Hotel, stepped in as host for Assistant Editor Miles Tepper. I heard it was a great reading. Both Miles and I wish we could have been there as well as Etkin Getir and the ILR family.
---
In June, be sure to check the workshop page. New workshops will be offered by the press.
---
Congratulations to Bagel Bard and friend Afaa Michael Weaver for being named Poet Laureate of Baltimore, MD. Way to go Afaa!!!!!
---
To all Červená Barva Press authors who have full-length books forthcoming:
The dates that I give you for publication are only an estimate. Please do not schedule readings or other events until you know exactly when your book will be published. I am behind. I will not rush getting the books done because I do not want mistakes in them. Example, if you have a book that is supposed to be out in April for publication, don't schedule a reading in April, check with me, schedule it in the fall. (No one does readings in the summer usually). I know readings have to be scheduled way in advance but please, if I give you an estimated time, don't schedule something so close!!!!! If you do, I cannot promise that you will have your books. I am not a huge press with a staff.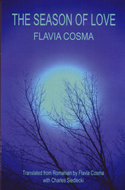 The Season of Love by Flavia Cosma. has just been published.
The book will be available soon at The Lost Bookshelf.

Flavia will be taking copies of her book to Romania for a book launch there. How exciting!!!!
Have a great time Flavia!!!!! Take pictures!!!!!
The next two books are: They're dropping Bombs Not Ham Sandwiches by Michael Nash. Steve Glines set up this play for me. It just went through its first proof and Bill is working on the cover. It is going to be a very different cover!!!! I am working on CL Bledsoe's book Anthem.
Everyone that has full-lengths forthcoming has been great. My little rant is just a reminder to all authors that I am only one person. Don't assume something has happened because it hasn't. Thanks!
The chapbooks are still on schedule which is great! Next 3 chapbooks to be released are:
Ten Songs From Bulgaria by Linda Nemec Foster,
A Cure For Suicide by Larissa Shmailo
Discarded: Poems For My Apartments by Chad Parenteau.
---
Susanne Morning, (Land of the Morning Calm, Červená Barva Press, 2007) has a new poetry collection called Dog Soup AND DONUTS published by Indian Bay Press. For all of you who ordered her chapbook, you won't want to miss ordering her first full-length collection. It is great!!!! A must read!!!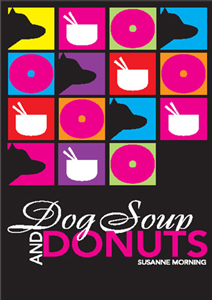 This poetry collection is a humorous and whimsical collection of poetry
inspired by the author's experiences as a New Zealander living in Korea
teaching English as a foreign language in a culture far from home.
ISBN# 0-9773695-2-8
Cover price $ 17.95
To order visit:
http://www.indianbaypress.com/index.html
---
Interviewed this month: Lisa Beatman
---
Please visit The Lost Bookshelf for books by other authors and publishers for sale on consignment and Cervena Barva Press books and e-books. www.thelostbookshelf.com

---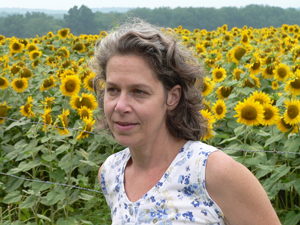 A brief bio, please?
I grew up in New London, CT, learned to swim in the Thames River, and now live surrounded by a leafy Roslindale cemetery, with a small orange cat named Gino and a large electrician named Rick. I have worked in adult literacy my whole career, in Boston and around Latin America (except for a happy stint as a hippy tree planter in the Pacific Northwest). I'm currently running a GED program at Harriet Tubman House in the South End, incessantly nudging students to write (read, multiply, etc.).
Describe the room you write in:
It's as big as all outdoors because it is the outdoors. Like Gino, I'm an outdoor cat, so there is always a note card and pen stashed in a back pocket. I find that the yogic breathing involved in walking, kayaking, bicycling, etc. seems to jumpstart a poem for me, so I scribble it down along the way and only then transpose it at home on a computer. I have a little writer's cabin, too, but it seems to inspire more hammering and painting than writing for now.
Oh, go ahead with some shameless self-promotion:
You know, for years I had great excuses for not submitting my work to journals. I was writing for me, I didn't have time, etc. When I realized it really boiled down to fear of rejection, I decided to go for it - I hate being governed by fear. Poet's Market was an invaluable resource, as well as many poetry mentors, and the few publishers willing to take the time to send "good" rejection letters with a little feedback.
So here's the brag list: First place winner of the Lucidity Retreat 2000 poetry prize, Honorable Mention for the 2004 Miriam Lindberg International Poetry Peace Prize, awarded a Massachusetts Cultural Council Grant, as well as a 2005 fellowship to Sacatar Institute in Brazil. My poetry and prose have been published in Lonely Planet, Lilith Magazine, Hawaii Pacific Review, Abiko Quarterly, South Boston Literary Gazette, Rhino, Manzanita, Pemmican, the Aurorean, Sport Literate Magazine, Alimentum, the Hazmat Review, Howling Dog Press, Dissident Editions, European Judaism, Voices of Israel, the Plaza, ShampooPoetry, Sprawlopolis, On the Page, and the Ibbetson Review.
I hear you're an artist residency junkie:
In 2000, I decided "to take my writing seriously", and took a writer's sabbatical year, attending artist residency programs around the world, including the Tyrone Guthrie Arts Centre in Ireland, the Writers Colony at Dairy Hollow in Arkansas, Dorland Mountain Arts Colony in California, Kalani Honua in Hawaii, the Dorset House for Writers, and Wildacres in N. Carolina. During that year, I wrote the manuscript for her first book, "Ladies' Night at the Blue Hill Spa" (Bear House Publishing 2002), inspired by an old-fashioned shvitz or communal steam room and also my mother's beehive hairdo. The conceit of women's beauty rituals as a door to their inner lives informed that collection.
I also spent a week living with and learning from Salmon Press publisher Jesse Lendennie in Ireland - at breakfast she would open a submission, glance at it, and toss it on the table with scorn, saying, "How could they think of sending that!" I would furtively retrieve it, and try to suss out from her how they'd sinned. Highly educational. And the time in Brazil was fascinating as well. I heartily recommend these programs - they get you out of your daily surroundings and responsibilities, pamper you like crazy including protecting your solitude, and bring together an international community of artists and writers. Here in Boston, I'm finding that community with the Bagel Bards and the JP Pond Poets.
And the new book?
So glad you asked! Manufacturing America: Poems from the Factory Floor (Ibbetson Press 2008), moves through the 'life cycle' of manufacturing - from its roots in the Lowell, MA textile mills, through downsizing, to the 'artist lofts' mined from the old buildings as manufacturing moves overseas. The collection was inspired by the immigrant assembly line workers I taught at a plant in Somerville, MA.
The manuscript took shape over the four years I worked there, as I got to know the always stirring and sometimes horrific stories of what brought the workers to this country and their struggles to build a life of dignity here. As I witnessed several rounds of layoffs within the plant (before succumbing myself), the meta-story of the rise and fall of manufacturing in America became the framework of my book, binding together the poems of individual people.
There is also a mouse running through the book, as there were occasionally mice scurrying through the factory. Mouse became a metaphor for the gritty dreams first realized, then dashed, of thousands of Americans in search of just the bare bones of the American dream - a safe home, an education, food on the table, a future for their kids.
How does a poet end up working in a factory?
Well, poetry doesn't exactly pay the rent, if you know what I mean. And I've always jumped at the chance to try something new. One thing that struck me while working there, and I've tried to capture that in some of the poems, is the music and dance - the interplay of machines and people, conveyor belts, products flying out, workers catching them and pivoting to pack them, the chunka chunka chunk of industry.
How was it received by the workers?
I always made a point of showing a poem inspired by a particular worker to that person. Although I've been accused of writing very accessible poetry, I discovered that language barriers limited not only their understanding of a poem, but more importantly, their ability to tell their own story. I started working at the plant literally one month after 9/11/2001, and as a creeping hostility toward immigrants spread throughout the country, I became determined to bring the silent voices of my students to life. I tried to replace common stereotypes of illegal freeloaders with strong images of tax-paying workers who often take on two or three jobs, working almost as"24/7" as the factory itself.
I'm very gratified that the book is touching a chord for many people who don't always read poetry, and that it is being used as a text in some college, high school, and adult education courses. So many people come up to me after a reading and mention a grandparent or other relative who worked in manufacturing. When I ask if anyone in their family currently works in manufacturing the answer is always "no". So much has changed in just a few short decades, and it's not like there's enough stable white-collar jobs out there for everyone.
What writers inspire you?
I tend to the "low-brow" in my literary tastes, or at least to writers who seem to work up a good sweat. Robert Service is a guilty pleasure. Irish poets like Patrick Kavanagh and Paul Muldoon - where you can smell the turf clinging to their boots. But I'm a slut for any kind of poetry that slaps me across the face. Marge Piercy's belly poem resonated during my Ladies Night period. Del Ray Cross writes wonderfully experimental poetry out of S.F. And (sorry Rick), my most steadfast bed companion is a wonderfully thick novel like Nobody's Fool by Richard Russo, which may have the most perfectly flawed protagonist ever.
What are you working on now?
My currently manuscript is based on a lifelong obsession with animal behavior, including homo sapiens as, rather than on top of the food chain, only one of the many species jockeying for position on this tenuous planet. There's a triptych of poems called "Lunch".

---
TWO SUMMER 2008 WRITING WORKSHOPS,
France and USA, taught by Nahid Rachlin
Paris, France
PARIS WRITERS WORKSHOP,
http://www.pariswritersworkshop.org
5-day Fiction Workshop, July 6-11, 9:00 AM-12 PM
Contact: 00 33 1 45 66 75 50
For more, go to their website, click on workshop 2008
---
Provincetown, Mass, U.S.A
PROVINCETOWN WORK CENTER,
http://www.fawc.org
5-day Fiction/Memoir Workshop, August 10-15, 1:00 PM-4:00 PM
Contact: 508.487.9960, ext. 103
For more, go to their website, click on summer program 2008
---
DESCRIPTION OF COURSES:
Building full real characters, taught by Nahid Rachlin To reach readers it is important to develop believable, three-dimensional characters. How do you create complex, real people within the context of plot, dialogue, viewpoint, voice? This is the question we will try to answer. The class sessions will be mainly devoted to students' own work – chapters of novels, memoirs, novellas, short stories, which we will read and comment on (please bring 15 double-spaced pages to the first class). I will also give class exercises. In the first session we will devote some time to a general discussion of the craft of writing fiction and also cover some publishing aspects of writing-- how to go about getting an agent, writing a cover letter, what to expect from the publishing world today. The criticism will be constructive. We will point out strengths as well as weaknesses and make suggestions for improvement.
BIO:
Nahid Rachlin: (http://www.nahidrachlin.com) went to MFA programs at Columbia University and Stanford University. Among her publications are four novels, Foreigner, Married to a Stranger, Heart's Desire, and Jumping Over Fire; a short story collection, Veils; and a memoir, Persian Girls. Her individual stories have appeared in more than fifty magazines and she has written reviews for the New York Times. Among the grants and awards she has received are a National Endowment for the Arts grant and a Wallace Stegner Fellowship (Stanford). Presently she teaches at the New School University.
Website: http://www.nahidrachlin.com/

---
These readings current as of May 1, 2008
Go to the readings page for up to date listings after May 1

Back Pages Books
presents a poetry reading commemorating
Holocaust Remembrance Day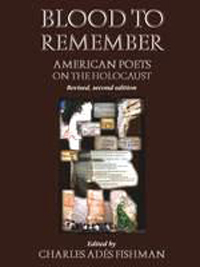 Blood to Remember:
American Poets on the Holocaust
Thursday, May 1, at 7 p.m.
274 Moody Street, Waltham
Free and open to the public
Featuring anthology editor Charles Adés Fishman and contributors Wendy Drexler, Rachel Goldstein, Richard Michelson, Mark Pawlak, Jennifer Rose and Kirtland Snyder reading from their own and others' work.
"Blood to Remember is not just another anthology; it is a wrenching, powerful experience. Fishman deserves praise and gratitude for ferreting out these talented soloists and creating a mighty chorus to serve as a worthy memorial to the victims of the Holocaust."
Hadassah Magazine
"Unlike anthologies that focus on writers who experienced the Holocaust directly, this collection reveals the indirect impact of the Holocaust on Americans—Jews and gentiles, the children and grandchildren (and distant relatives) of victims and survivors, and those whose connection to the Holocaust has come from testimony, literature, and film."
Choice
"A lifechanging work."
Midwest Book Review
"Despite its horrific subject matter, Charles Fishman's collection of Holocaust poems finds its way to beauty through the transforming power of art. . . .Unrelenting in its refusal to compromise with the facts of history, these poems, through their sheer integrity, lend new credence to Keats' old formula, 'Beauty is truth, truth beauty.'"
Virginia Quarterly Review
For more information, contact Back Pages Books at (781) 7889988
or go to www.backpagesbooks.com
---
"Word on the Street" Begins its 2008 Season on May 1
Featuring:
Boston's Poet Laureate Sam Cornish making his JP debut.
Lisa Beatman, author of recently released "Manufacturing America," reading her poetry about work and workers
Boston City Councilor John Tobin, a moving force in creating the Poet Laureate position, reading some of his favorite poems
A fun open mike with various poems and poets
Where: The double-wide trailer on the front lawn of First Baptist Church of JP at the corner of Myrtle and Centre Streets (across Myrtle from the JP post office). Accessible by the #39 bus, or straight up Green Street five blocks from Green Street Station on the Orange Line.
When: Thursday, May 1, 6:30-8 p.m. Arrive earlier to sign up for open mike. Open mike lasts about 45 minutes and is spread throughout the time.
Word on the Street is part of First Thursdays arts nights on Centre and South Streets in Jamaica Plain during the summer. They are sponsored by JP Centre/South Main Streets. The other First Thursdays with Word on the Street will be June 5, July 3 and August 7. Admission is free.
Questions? Suggestions? Contact JP Centre/South Main Streets at info@jpcentresouth.org.
*Just kidding. There will be two more readings in JP right after WOTS on May 4 (Poetry in the Chapel at Forest Hills) and May 7 (Chapter and Verse). Those series will not have readings during the summer.
---
Brookline Public Library
Friday May 2nd, 7-9 pm
Poets: Afaa Michael Weaver and Jeffrey Harrison
Followed by Open Mike
Brookline Public Library
361 Washington St.
Brookline, MA.
---
The Bay State Underground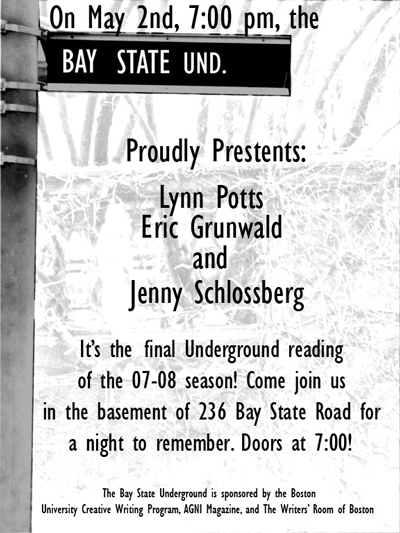 on a Special Night, Friday, May 2nd
in the basement of 236 Bay State Road
Boston MA, 02215
(the offices of AGNI Magazine)
Sponsored by:
the Boston University Creative Writing Program
the Writers' Room of Boston
and AGNI Magazine
Lynn Potts: Poems by Lynne have appeared in Paris Review, Southern Humanities Review, Oxford Magazine, Cumberland Review, Art Times, River Oak Review, Green Hills Literary Review, Backwards City Review, AGNI, and other journals. In 2004 she was awarded the HD Prize by the Poets Project in New York. In 2007 she won the Backwards City Review poetry contest and was a finalist for the New Issues manuscript contest. In 2007 she was awarded a fellowship to the Virginia Center for the Creative Arts. Lynne is now a poetry editor at AGNI.
Eric Grunwald: Eric is a writer, reviewer, translator, and occasional actor. He was managing editor of Agni from 2000-2004, and his work has appeared in Partisan Review, The MacGuffin, The Boston Sunday Globe, The San Francisco Chronicle, Spoiled Ink, Two Lines, The Denver Post, The Milwaukee Journal-Sentinel, The Improper Bostonian, and Agni. He currently teaches fiction at Suffolk University and ESL at Roxbury Community College and privately. He is chair of PEN New England's Freedom to Write Committee, which defends writers worldwide and runs prison writing workshops in Massachusetts.
Jenny Schlossberg's unpublished novel is titled: The World Is Your Oyster. Her fiction has appeared on the front page of The Boston Globe. She likes travel, has taught English to students from every continent, and is a very happy MFA candidate at Boston University.
As always, the reading will be held in the offices of AGNI Magazine, in the basement of 236 Bay State Road. Doors and refreshments at 7:00 p.m. The reading will get started at 7 and be followed by still more refreshments. We hope to see you there!
---
Out Of The Blue Gallery
EVERY MONDAY NITE,
Stone Soup Poetry (Host: Chad Parenteau), a 35 year old venue, $4, sign up to be a feature - call Bill Perrault at 978-454-7423.
Starts at 7:30PM and don't forget to sign up!
Recorded on local t.v. station.
Upcoming Stone Soup Features
Out of the Blue Gallery
Stone Soup Poetry Series
Out of the Blue Gallery
Host: Chad Parenteau
---

TIMOTHY GAGER'S DIRE LITERARY SERIES /Out of the Blue Gallery/
1st Friday- Cambridge, MA
5, 15 MINUTE OPEN MIC SLOTS AT 8 PM,
SIGN-UP AT 7 PM
FOLLOWED BY FEATURES
Dire #86 May 2, 2008
Rusty Barnes, John Sheirer and poet Chad Reynolds
For more info and to get on the mailing list: EMAIL
COMING SOON
Mike Heppner and David Lawton (June 08)
Tom Daley (July 08)
Lisa Beatman (Sept 08)
George Wallace (Oct 08)
Michael Kimball (Nov 08)
---
USUALLY the 3rd FRIDAY of the MONTH!
NOLA's TIGH FILI POETRY & OPEN MIC, $5, 8PM, Host: Nola, poems/prose.
---
OPEN BARK meets @ the Out Of The Blue Art Gallery,
106 PROSPECT ST.
CENTRAL SQUARE, CAMBRIDGE.
OPEN MIC STARTS @ 8:15pm, FEATURE @ 9:00pm
SIGN-UP AT 8:00pm
Come and perform or listen!
Open Bark Features @ the Out of the Blue Art Gallery:
May 3: David Sirois & Richard Moore
May 17: Tam lin Neville
May 24: Julia Carlson
June 7: Barbara Bialick
June 21: Lisa C. Taylor
3-5 dollar donation @ the door
Feature info: Mike Amado, spokenwarrior@verizon.net
---
1st SUNDAY of the MONTH!
DEMOLICIOUS POETRY, $5, 2PM, Host: John, experimental poetry.
Out Of The Blue Art Gallery
106 Prospect Street
Cambridge, MA 02139
phone: 617-354-5287
---
Radcliffe Institute For Advanced Study
Monday May 5th, 3:30 pm
Reading: Elizabeth Alexander
Radcliffe Institute For Advanced Study
34 Concord Ave.
Cambridge, MA.
---
The Powow River Poets Reading Series
Powow River Poets Monthly Reading Series, 2008 (through July)
TIME: 7:30 PM
SITE: Newburyport Art Association Gallery, 65 Water Street, Newburyport
DETAILS: Free and open to the public; handicapped-accessible; light refreshments.
OPEN MIKE: An Open Mike follows the reading.
INFO: For more information, contact mcantor@prodigy.net
| | | |
| --- | --- | --- |
| Reading Date | Powow Reader | Guest Reader |
| May 14th | Pat Callan | Nemo Hill |
| June 18th | Alfred Nicol | Gail White |
| July 16th | | Melissa Balmain |
---
POETRY : THE ART OF WORDS
Poetry readings @ The Plymouth Center for the Arts
11 North Street, Downtown Plymouth, MA (off 3A)
HOSTED BY MIKE AMADO
Mike Amado is a performance poet from Plymouth. He published his first volume of verse in 2006. His work has appeared in many magazines and online journals. In 2008, two chap books are slated for release. He has featured at over 20 poetry venues in MA and R.I.
When:
EVERY 1st SUNDAY OF THE MONTH,
1:00 to 3:00pm
BEGINNING APRIL 6TH
Our first feature will be:
David Surette
David will be reading from his latest book:"Easy to Keep: Hard to Keep In. "Surette is also the author of three collections, "Malden", "Good Shift", and "Young Gentleman's School." Surette is co-host of the Poetribe Reading Series in East Bridgewater, Mass. More info: www.davidsurette.com
Doors open @ 12:30, Program begins @ 1:00
Entrance on Spooner Alley.
More info: spokenwarrior@verizon.net
Directions: From Rte 3, get off at exit 6A to Rte 44 East (Samoset) to Plymouth Center.
Take right at lights onto Rte 3A (Court St). Approx 1/3 mile, take left on North St.
There is a public parking lot across the street.
---
CHAPTER AND VERSE
May 7, 2008, 7:30 pm
Loring-Greenough House
12 South Street
Jamaica Plain Centre
Featuring: Susan Donnelly, John Fulton, and Audrey Henderson
b first book, Eve Names the Animals, was a Samuel French Morse prize winner from Northeastern University Press. One of the poems from her second book, Transit, has been featured on Garrison Keillor's Writer's Almanac. Her works have been published in The New Yorker, The American Scholar, and The Bellevue Literary Revue. She is currently working on her third collection.
John Fulton is the author of three books of fiction, Retribution, which won the Southern Review Short Fiction Award, the novel More than Enough, which was a Barnes and Noble's Discover Great New Writers selection, and The Animal Girl, which was short listed for the Story Award. His short fiction has been awarded a pushcart prize and has been cited for distinction in the Best American Short Stories.
Audrey Henderson is originally from Edinburgh, Scotland, where she wrote frequently for the BBC. Her poetry has appeared in The Sow's Ear Review, Roanoke Review, Timber Creek Review, and Taproot Literary Review, among others. She currently lives in Jamaica Plain, where she can often be found at the Arnold Arboretum, volunteering her time and talents.
Suggested Donation: $5.00 Free Refreshments
Information: dorothy.derifield@gmail.com, 617-325-8388
---
Jared Smith Reading from his new book
Saturday May 10th, 5-7 pm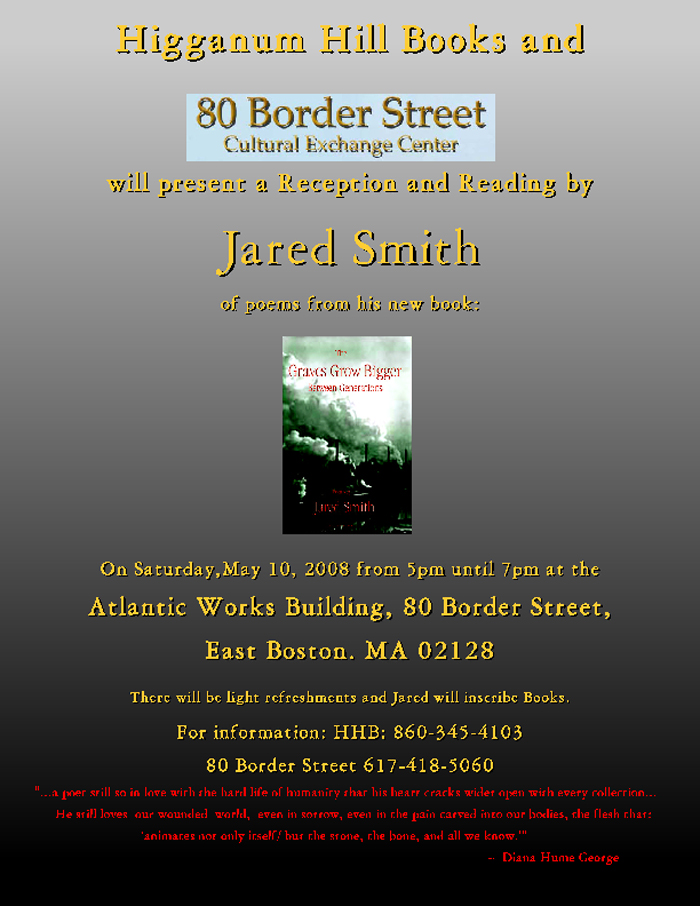 ---
Upcoming at the Concord Poetry Center
Spring Sunday Reading Series
Sunday, May 18th at 3:00 pm in the Dance Studio
Featured Poet Afaa Michael Weaver and emerging poet Bob Clawson
with community reader Carolyn Hunter from Simmons College.
Admission at the door $6 (students $3)
Refreshments follow
Concord Poetry Center @ Emerson Umbrella
40 Stow Street
Concord, MA 01742
---
Cambridge Cohousing Presents
THE FIRESIDE READING SERIES
Fall 2007 – Spring 2008
Tuesday May 27 7:30 PM
The Jamaica Plain Carpenter Poets
Refreshments are served before and after each reading, starting at 7 PM
Note: The Walden St. bridge is under construction. Cambridge Cohousing is located just north of Porter Square at 175 Richdale Ave. From Massachusetts Ave., turn onto Upland Rd. Take the first right onto Richdale. Cross Walden St. and proceed to 175 Richdale Ave. Cambridge Cohousing is a complex of yellow buildings. Walk through the main gate to the Common House. For further information or instructions, please contact Molly Lynn Watt, 617-354-8242, mollywatt@comcast.net, or Jenise Aminoff, 617-576-2004, jenise@alum.mit.edu or go to http://www.cambridgecohousing.org/fireside/index.html
---
The Boston Poetry Slam Downstairs at the Cantab Lounge
738 Massachusetts Ave,
Central Square, Cambridge, Mass
(617) 354-2685
Email: cantab@slamnews.com
(http://www.slamnews.com/)
Wednesday, 8 pm open mike; 9:30 pm feature; 10:30 pm slam
Hosted by: Slammaster Simone Beaubien
Co-hosts: Dawn Gabriel, Ryk McIntyre, J*me, Adam Stone.
$3 at the door
Please Note:
*****18+ everyone must have a photo ID*****
---
Lizard Lounge Poetry Jam Sunday Night!
Cambridge Common
1667 Mass. Ave., Cambridge
$5 Cover
Every Sunday Poetry Slam: 8:00 pm
Feature: 9:30 pm
Open Mike: 10:30 pm

---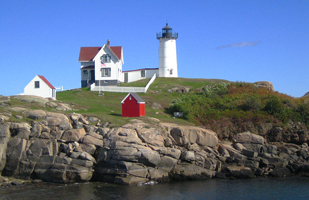 Stone Pigeon Reading Series
Doug Holder and Dave Surette to read in Portsmouth, NH March 10
As always, The Stone Pigeon takes place at Breaking New Grounds in Portsmouth, on the second Monday of every month from 7 to 9PM. The format will consist of two featured readers followed by an hour-long open mic.
If you know anyone interested in poetry that might want to attend or maybe even read during the open mic portion, please pass this message along. Breaking New Grounds has been very supportive of everything, and I'm sure they would love to see this thing grow as much as I would. They just ask that we keep things age-appropriate and clean, so bear that in mind when passing this along or if you plan on reading at the show, as a feature or during the open mic.
For more information refer yourself or a friend to The Stone Pigeon website,
http://www.stonepigeon.com
Need help finding Breaking New Grounds?
Google Map Directions Here!
Or call Breaking New Grounds at (603) 436 - 9555
2008 Calendar
May 12th: Jennifer Elisabeth and Timothy Gager
June 9th: Poetry Outsider's Month 
July 14th: Nathan Graziano and Lo Gallucio 
August 11th: Chris Eliot and Guest 
September 8th: John Grady and Bruce Pingree
October 13th: Jon Stoker and George Jack
November 10th: Crazy Cody and Andrew Periale 
December 8th: Mike Albert with Guest Alice Persons
(subject to change!)
The Stone Pigeon website also includes directions to the show, in case you need them.

Doug Holder:
http://www.ibbetsonpress.com
http://dougholder.blogspot.com
http://authorsden.com/douglasholder
http://somervillenewswritersfestival.com
http://yahoogroups.com/group/ibbetsonstreetpressupdate

---
GOT POETRY LIVE
Hosted by Tony Brown
Every Tuesday starting at 7:30 PM
Reflections Cafe
8 Govenor St, corner of Wickenden St
Providence, RI 02903-4429
(401) 273-7278
(http://www.gotpoetry.com/)

---

Larissa Shmailo's upcoming events
Sunday, May 4 at 3:00 P.M
Molloy College
Wilbur Arts Center 2nd Floor
Rockville, New York 11570
Launch for the anthology Songs of Seasoned Women, Patti Tanna, editor. Larissa Shmailo and contributors.
Free
---
Thursday, May 15 at 8:00 P.M.
Poets and Angels hosted by Cyndi Dawson
Via Dolce Café
1020 Center
Route 18 North
East Brunswick, NJ 08816
Larissa Shmailo and OPEN
$8
---
SAVE THE DATE! Saturday, June 14 at 6 P.M.
TWiN Poetry Benefit for Girls Write Now
Bowery Poetry Club
308 Bowery at Bleecker
With Larissa Shmailo and Bobby Perfect, Jackie Sheeler, Ngoma, Cyndi Dawson and Jair-Rôhm Parker-Wells
With Special Guests: The Young Poets of the Girls Write Now Program
and Special Guest Host George Wallace
$8 and donation of your choice to Girls Write Now
Tickets available now at www.ticketweb.com
About Girls Write Now
Girls Write Now (GWN) provides a safe and supportive environment where girls can expand their natural writing talents, develop independent creative voices, and build confidence in making healthy choices in school, career and life. GWN provides at-risk New York City high school girls with emerging writing talent an opportunity to be custom-matched with a professional woman writer who serves as her personal mentor and writing coach, meeting with her weekly for the duration of an entire school year, and for up to four years. GWN also enrolls each student in a vibrant writing community — all mentees and mentors gather monthly for genre-based group writing workshops conducted at our offices within Teachers & Writers Collaborative in midtown Manhattan. The year is punctuated by three annual readings, college and career prep seminars, field trips to cultural events, and endless opportunities for scholarships and publication. The magic of the program is reflected in a solid nine-year track record, a 75-percent member retention rate, a 100-percent college acceptance rate, an annual anthology of original writing, and the seven-genre portfolios each student emerges equipped with each season. Founded in 1998, GWN was the first organization to ever present this combination of powerful services, and it continues to be the only program of its kind in the eastern United States.
Visit Girls Write Now at www.girlswritenow.org
Larissa Shmailo
"The poet, like the lover, is a menace on the assembly line."
-Rollo May
http://www.myspace.com/thenonetworld
http://www.myspace.com/larissaworld
http://www.myspace.com/twineastcoast
http://larissashmailo.blogspot.com
---
The Mad Hatters' Review
MAD HATTERS' REVUE
MAY 4TH, 4 - 8pm
BOWERY POETRY CLUB
A FESTIVAL OF DELIGHTS FOR THE EYE & EAR

To Keep The Mad Hatters Alive & Kicking
MC'd by comedienne Lisa Levy, the Revue will feature
FICTION WRITERS & POETS, PERFORMANCE ARTISTS & MULTI-MEDIA MASTERS Alex Caldiero, Alan Davies, Samuel R. Delany, Tonya M. Foster, Pierre Joris, Timothy Liu, Eileen Myles, Nicole Peyrafitte, Wanda Phipps, Alan Sondheim, Stephanie Strickland, Steve Tomasula & Edwin Torres.
MUSICIANS & SOUND ARTISTS, including Benjamin Rush Miller, austin publicover, & Ben Tyree with Will Martina.
VISUAL ARTISTS & FILM-MAKERS, including:: Amy Cohen Banker, Orin Buck, Theresa Burnes, Michelle Handelman, Heide Hatry, Donna Kuhn, Gregg LeFevre, Iris Schieferstein, & Robert Withers.
Door Prizes, Drink Specials & More
& only $18 at the Door

contact: madhattersreview@gmail.com

Download Flier to Print Out & Disseminate!
(Flier is also accessible via http://www.madhattersreview.com/events.shtml#may4)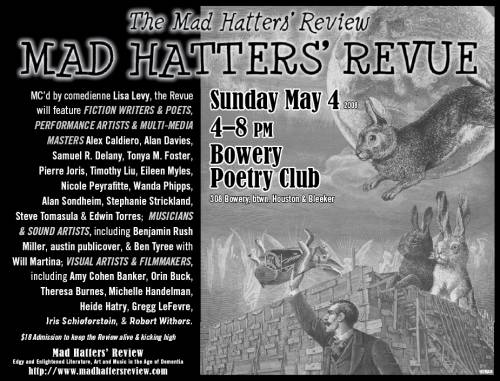 Mad Hatters' Review --- Edgy & Enlightened Art, Music & LIterature in the Age of Dementia: http://madhattersreview.com
KEEP THE MAD HATTERS ALIVE! MAKE A TAX DEDUCTIBLE CONTRIBUTION HERE:
https://www.fracturedatlas.org/site/contribute/donate/580
---
Asbestos Arts Group Readings
Poet to Poet/Asbestos Arts Group Open Mic featuring Jay Jii
Thursday, May 8th, 2008 8 pm
The Vault
90-21 Springfield Blvd,
Queens Village, NY
Robert Dunn, emcee
dunnmiracle@aol.com
---
Poet to Poet/Asbestos Arts Group Open Mic featuring Tom Weiss.
Sunday, May 4th, 2008 3 pm.
Back Fence Bar
155 Bleecker St, Manhattan. (btwn Broadway & 6th Ave)
$3 adm, $3 min.
Eric Shayer, guest emcee.
Robert Dunn, emcee
dunnmiracle@aol.com
---
Poet to Poet/Asbestos Arts Group Open Mic featuring Mother's Day Special: Ellen Peckham
Sunday, May 11th, 2008 3 pm.
Back Fence Bar
155 Bleecker St, Manhattan. (btwn Broadway & 6th Ave)
$3 adm, $3 min.
Robert Dunn, emcee
dunnmiracle@aol.com
---
Poet to Poet/Asbestos Arts Group Open Mic featuring Babette Albin
Sunday, May 18th, 2008 3 pm.
Back Fence Bar
155 Bleecker St, Manhattan. (btwn Broadway & 6th Ave)
$3 adm, $3 min.
Evie Ivy, guest emcee
Robert Dunn, emcee
dunnmiracle@aol.com
---
Poet to Poet/Asbestos Arts Group Open Mic featuring Evie Ivy
Sunday, May 25th, 2008 3 pm.
Back Fence Bar
155 Bleecker St, Manhattan. (btwn Broadway & 6th Ave)
$3 adm, $3 min.
Robert Dunn, emcee
dunnmiracle@aol.com
---
PETE'S BIG POETRY SERIES
ANNOUNCING THE MULTIFARIOUS ARRAY:
Pete's Big Poetry Spring 2008 Series.
Besides the old, humdrum signs of spring: the bulging fanny packs, the blasé squirrels, the rise in muggings; there is something expectedly unexpected in the air! The Spring Schedule of The Multifarious Array! Bulging Poets! Blasé Poets! Poets with criminal pasts! Nearly every other Friday this season. Come out and visit! All readings begin at 7 pm.
May 9th – Keith Newton & Erica Ehrenberg & Robyn Art

May 16th – Betsy Wheeler & Frank Montesonti & Amy King & Morgan Schuldt
Pete's candy store
709 lorimer street
williamsburg, Brooklyn
(718)302-3770
---
LALITA JAVA READINGS
3rd THURSDAYS 7-9 PM
HOSTED BY DOROTHY F. AUGUST
Lalita Java
210 East 3rd St.
(Btwn. B & C)
---
92nd Street Y Reading Series
Lexington Avenue at 92nd Street
New York, NY

---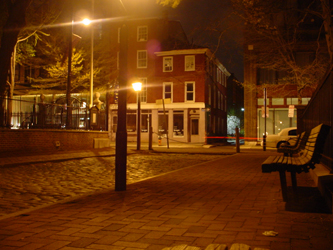 Manayunk Art Center
All Manayunk Art Center programs are on a Sunday and begin at 3 pm.
The Manayunk Art Center is located at 419 Green Lane (rear), Philadelphia, PA
Phone at the center is 215-482-3363.
MAY 4, 2008:
EMERGING VOICES: AUTUMN KONOPKA, MEL BRAKE, NIAMA LESLIE WILLIAMS and JIM MANCINELLI
---
"Poetry & Prose & Anything Goes with Dr. Ni"
(radio show; internet radio)
Address: (Dr. Ni's local address) P.O. Box 15095
City and State: Philadelphia, PA 19130-9998
Contact person and or URL/information: Dr. Niama L. Williams; www.internetvoicesradio
Date, time, price: Every Tuesday, 8-9 p.m. EST
$35/guest/appearance on show
Readers: International internet radio listeners
Other appropriate info: (station owner's address):
Ms. Lillian Cauldwell
P.O. Box 2344 Ann Arbor, MI 48106-2344;
734-332-5902.
Dr. Niama L. Williams
P. O. Box 15095
Philadelphia, PA 19130-9998
http://www.lulu.com/drni
http://www.blowingupbarriers.com
---
1ST FRIDAYS ON VINE
Hosted by Aziza Kintehg
Every First Friday of the Month
Be part of an Art Extravaganza * Spoken Word * Music Freestyle * Open Mike
Jose Sebourne Graphic Design
1213-15 Vine Street Philadelphia PA 19107
7-10pm $5.00 Cover
Contact info:
The Gallery - (215)564-2554
Aziza Kintehg(215)668-4500
Email: azizalockdiva@...
or check out the website: www.Josesebourne.com

---

American Perspectives: Frank Bidart
THURSDAY, MAY 1, 6:00 PM
Fullerton Hall
The Art Institute of Chicago
111 South Michigan Avenue
Free Admission.
---
American Perspectives: Edward Hirsch
THURSDAY, MAY 22, 6:00 PM
Fullerton Hall
The Art Institute of Chicago
111 South Michigan Avenue
Free Admission.

---

Margot Van Sluytman, Poet, Calgary, Alberta
Upcoming Workshops and Readings 2008
Margot Van Sluytman, Poet, Calgary, Alberta
Award Winning Expressive Writing Facilitator
403-454-5334
www.MargotVanSluytman.com
www.Palabras-Press.com
www.Dance-With-Words.com
to dance with words, is to be nourished~Margot Van Sluytman
Upcoming Workshops and Readings 2008
Spiritual Directions, Calgary, Alberta
Workshop Series from January 2008 - June 2008
403-210-2802
---
May 2-3, 2008
Queenswood Centre, Victoria, BC
Honouring Your Unique and Vital Voice: Write Your Fire
In this expressive writing workshop, award winning facilitator, Margot Van Sluytman, will inspire you to enter the depth of your soul, the wells of your heart, unearthing your unique voice and vision via your pen, as you come to dance with your words, with your unique and fierce, and fabulous fire.
---
June 22-June 26 2008 - Sorrento Retreat Centre, Sorrento, BC
Contemplative Waiting~Write Into the Heart of Your Spiritual Journey
---
July 2008 Writing and Healing Workshop
Ontario
Dates and Venues to be Announced
---
~Recognition and Books: Palabras Press~
Normandi Ellis, Foundation for the National Association for Poetry Therapy
"Margot, You are a worthy recipient, of the Seeds of Joy Award, from the Foundation for the National Association for Poetry Therapy, for your work in facilitating growth experiences through experiential workshops in writing and healing voice here in the US and in Canada."
Diarmuid O'Murchu, Member of the Sacred Heart Missionary Order, Social Psychologist, and author of: Quantum Theology, Reclaiming Spirituality
"I thought many times of Thomas Merton as I read through Margot Van Sluytman's poems, in Contemplative Waiting: Write Into the Heart of Your Spiritual Journey: the contemplative waiting becomes an awakening in which the sacred breaks through even in the mundane and ordinary."
Brenda Peddigrew, Ph.D. - University of Alberta on Palabras Press
"It has been a powerful awakening for me simply to work with Palabras Press. To be in a milieu where poetry is highly valued, where the personal poetic voice is honored, and where the art of words is seen as a way of healing, has heightened my own connection with the inner world of passion and purpose. Palabras Press is a hidden gift to the world, which is beginning to be seen for all that it can give back."

---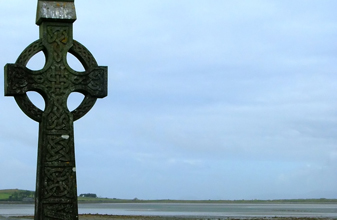 LAUNCH of PUSAKIS AT PAROS and OTHER STORIES
by Miriam Gallagher
Place: Dublin Writers Museum
Address: 18 Parnell Sq. Dublin 1, Ireland
Cost: Adm Free [Wine Served]
Time/Date: 5:30 p.m. Thurs May 15th '08
e-mail: gallaghermiriam@eircom.net
Contact person: Miriam Gallagher (Author)
---
READING
Reading Series: Reading/ PUSAKIS AT PAROS and OTHER STORIES by Miriam Gallagher
Featured reader: Miriam Gallagher www.miriamgallagher.ie
Place: Dublin Writers Centre
Address: 19 Parnell Sq. Dublin 1, Ireland
Cost: Adm Free
Time/Date: 1:15 p.m. Thurs 19th June '08
e-mail: gallaghermiriam@eircom.net
Contact person: Miriam Gallagher (Author)
PUSAKIS AT PAROS, Dublin Writers Museum Book of the Month for June '08, is a first book of Short Stories by awardwinning writer Miriam Gallagher, whose books include Song for Salamander (a novel); Fancy Footwork (13 Plays) and Kalahari Blues (3 Plays). In March '08 Her novel was Book of the Month at Solasnua Book Club, Washington, D.C. and her play Carolan's Cap had its US premier in Saratoga Springs, New York. Miriam is currently completing her third book of plays for publication soon.

---
If you would like to be added to my monthly e-mail newsletter, which gives information on readings, book signings, contests, workshops, and other related topics...
To subscribe to the newsletter send an email to:
newsletter@cervenabarvapress.com with "newsletter" or "subscribe" in the subject line.
To unsubscribe from the newsletter send an email to:
unsubscribenewsletter@cervenabarvapress.com with "unsubscribe" in the subject line.

---
Index | Bookstore | Submissions | Newsletter | Interviews | Readings | Workshops | Fundraising | Contact | Links
---
Copyright © 2005-2008 ČERVENÁ BARVA PRESS - All Rights Reserved