July, 2005 Aug. 2005 Sept. 2005 Oct. 2005 Nov. 2005 Dec. 2005 Jan. 2006 Feb. 2006 Mar. 2006 Apr. 2006 May 2006 June 2006 July 2006 August 2006 September 2006 October 2006 November 2006 December 2006 January 2007 February 2007 March 2007 April 2007 May 2007 June 2007 July 2007 August 2007 September 2007 October 2007 November 2007 December 2007 February 2008 March 2008 April 2008 May 2008 June 2008 July 2008 August 2008 September 2008 October 2008 November 2008 December 2008 February 2009 March 2009 April 2009 May 2009 July 2009 August 2009
ČERVENÁ BARVA PRESS NEWSLETTER
Gloria Mindock, Editor Issue No. 48 September, 2009
---
INDEX
September, 2009 Červená Barva Press Newsletter
Wow! September already! Where did the summer go? It didn't seem like much of a summer with all the rain we had. September and October are my favorite months out of the year.
There will be no poetry readings scheduled by the press for September at the Pierre Menard Gallery. I will be leaving for Italy on September 8th to visit Svetlana. We have been friends for 30 years! I can't wait! I have never been overseas before. I am so excited! We are going to have so much fun! Because of this, my auto-responder for Cervena Barva Press will be on. When I return, I will answer e-mails as soon as I can. Please be patient because I get a zillion e-mails everyday. The press has really grown which is wonderful, and I am very busy all the time. I will start to answer my e-mails on September 27th.
In the October newsletter, I will announce the readers for October and November for our reading series.
---
Watch your e-mails this week! We will be releasing new chapbooks!
---
If anyone is interested in doing any poetry and fiction book reviews, let me know. I don't have time to do them and would love some help. I can only pay by letting you keep the book you review and by giving you some of the Červená chapbooks we publish as payment. I wish we could pay money but we just don't have it. Every cent we make goes back into the production of books. There are so many books being published by various presses, it would be nice to call attention to these writers. I am very interested in publishing reviews of poetry and fiction books from other countries. I would like a reviewer who is a quality writer and cares about what they write. Not all books I receive or have received will be reviewed. I will be very selective. This will only happen when I have the help and may not be on a regular basis. Right now, I have several waiting to be reviewed. I am looking for someone who can write good constructive reviews.
---
In every newsletter, I have a Raves section. This is for the announcement of new books that are out. If you have a new book that has been just released, let me know and I will list it. I open this to all writers. You must list the title, author, publisher, ISBN number, ordering information, pages, and send us a short or shortened blurb or description. If you send something that is too long, I will only list the book and nothing else.
---
If you have any readings forthcoming, please send us your listing. Make sure it is not on our current readings page. Send the following information ONLY: name of series, address, City, State, date, time, admission cost if any, if handicapped accessible and the names of the readers.
If you follow these guidelines, my Webmaster can upload the readings much faster and more efficiently. Many people check our readings page for readings throughout the country so this will really benefit you.
---
Three major editors/publishers take the publishing world by storm with a press that cannot be called a Vanity Press. It is too good to be called that. In this world of competition, this is truly one to check out.

ISCS Press http://www.iscspress.com/ is a press that offers you many services from book publishing, editing, book development, book distribution, and a list of other services. ISCS is Founded by Steve Glines, Founder of Wilderness House Literary Review and Wilderness House Press.
What is unique about ISCS Press is that everyone who is working with ISCS is a publisher of their own press, writer, and authors of books themselves. There is a total 100% understanding of what goes into making your book a perfect book and what happens afterwards such as scheduling readings, publicity, press releases, and book distribution. You can purchase all of these or only one if needed. ISCS can fill your book needs. Check out the link, and if you're in the market for a book or other services, check it out.
---
Pretty Little Lies (Červená Barva Press, 2009) by W. R. Mayo has sold out of its first printing.
The book is in its second printing and is still going strong.
W. R. Mayo was recently interviewed by Bev Smith which I mentioned in the August newsletter.
Read about this extraordinary book at its website and order a copy today at:
www.PrettyLittleLies.com
---
Check out Poesia Forum by Indian Bay Press. http://www.indianbaypress.com/about_us.html
Gloria's Note about Poesia, Indian Bay Press.
It is very sad for me to see the wonderful magazine Poesia ceasing publication after 8 years as of April 2010. I loved this magazine and the work in every issue. Bill published many international writer's and the magazine always looked beautiful and professional. When I read why Poesia was ceasing publication, I was upset. I'm upset at the writers who are not easy to work with, cause problems or don't really support the magazine or press they are published by. I really hate to see another magazine close its doors. Bill, for 8 years you gave us amazing work to read in your magazine, and I am grateful to have had work in your magazine. It is an honor. You have a strong work ethic and I have always enjoyed talking with you about our presses. We shared so many of the same views on certain things. I imagine it is difficult in some ways to let go of it. I know when I ceased publication of the Boston Literary Review/BLuR, it was sad but freeing also. I know you will continue to publish books with your press. So as this door closes, I know different ones will open. Thanks Bill so much for all you've done and the gift you gave all of us in this publishing world. You are the best!
I am really going to miss your magazine!!!!
Gloria

---
Running before the Prairie Wind by Anne Ipsen
Anne Ipsen's next novel, Running before the Prairie Wind takes place in 1890 when Karen and Peter have lived on their southwestern Minnesota homestead for ten years. Drawing on her own experience as a Danish-American, Anne explores the multi-cultural heritage of the immigrant community around Tyler and the tragic history of the Sioux Indians from the nearby Minnesota Valley. Her special interest in the problems of adjusting to living in two cultures is reflected not just in the fictional stories of the Larsen family and their Jewish friend Jesse, but in those of Karen's Scandinavian, Irish, and Indian neighbors and the girls that work on her Babel Farm.
For more information and to purchase any of Anne's books, visit her website: http://www.AnneIpsen.com.
---
after Yang Chi by Leonard Cirino
March Street Press, 2009
47 pages
ISBN: 978159676611085
$9.00
To order: www.marchstreetpress.com
"Reading the set of poems after the Later Chinese, I find it remarkable how well you take on the tone of the originals, and how aptly your own Oregon setting and life doubles for those of the old philosopher poets in their countryside haunts."
-James Torrens, S. J., poetry editor of America (NYC)
---
Ruminations after Yang Wan-Li by Leonard Cirino
Pygmy Forest Press, 2009
$7.00
To order:
Pygmy Forest Press
1125 Mill Street
Springfield, OR 97477
Leonard is the author of 16 chapbooks and thirteen full-length collections. I highly recommend his poetry. Červená Barva Press Barva Press will be publishing his book, Omphalos: Poems, 2007.
-Gloria Mindock, Editor Červená Barva Press
---
At the Threshold of Alchemy by John Amen
Presa: S: Press, 2009
86 pages
ISBN: 978-9800081-5-9
$13.95
To order: http://www.presapress.com/
"John Amen flexes verbal muscles in lively poems filled with metaphoric daring and offbeat grace. He guides us through a haunting and sometimes violent world as he draws mythological and Biblical references, entwined with wild memories of roving through America's southland. There is a memorable and intense beauty in these poems, and their excitement deserves an attentive audience."
-Colette Inez
---
Issue 2 of Ekleksographia is out from Ahadada Books. Check it out at: http://www.ahadadabooks.com/content/view/172/1/

---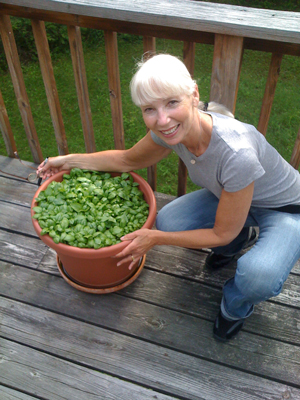 Interview by Gloria Mindock, Editor Červená Barva Press
When did you start writing poetry and fiction?
My first published writing was "The Model Life," a funny four page prose-poem about my experiences supporting myself as a fashion model. Too inexperienced to know better, I submitted it to six literary magazines and received five acceptances. Then I had to explain my way out, choosing the magazine that was the most forgiving. I was never part of a writers' community or MFA program. The only workshop I ever took was taught by Brian Swann at the 92nd. St. 'Y'. His tough approach appealed to me and made me aware I could write observantly about anything.
Who are some of your favorite writers? Why?
Favorite writers pop up everywhere. Some are my students. The first writing class I taught was at the Cooper Union. I called it "Voices of the Third Age," targeting people over fifty. It remains one of my favorite experiences. Class enthusiasm fueled my confidence. My methods were ordinary, taken straight from Kenneth Koch's book of surefire exercises like: "I never told anybody," or "I remember." Responses around the room were original and vivid. Without saying so, we taught each other the power of language. I still recall the hush that fell when Ernst said, "I remember Isabel." It was just three words, spoken last, after many other reminiscences, but everyone knew what there was about a woman named Isabel. So, I guess my favorite writers are those who leave an echo, like William Carlos Williams, Philip Roth, George Eliot, and Ernst.
Where did you go from there?
After teaching writing classes at Bennington College, The New School, Baruch College and for Poets and Writers, I became Program Director of the Great Hall at Cooper Union, which lasted fifteen years. One of the Great Hall's first speakers was Abraham Lincoln who made his famous "right makes might" speech there. I dropped Lincoln's name shamelessly. It worked like magic to draw hundreds of our best-known thinkers, writers, artists, musicians, even U.S. presidents. I also so-founded the American Jazz Orchestra at the Cooper Union with John Lewis and Gary Giddins. The AJO went on to make recordings featuring the music of Duke Ellington, Jimmy Lunceford and Benny Carter's "Central City Sketches," which picked up a Grammy. That I never thought it strange to sit in my office shooting the breeze with Max Roach, Ron Carter, Mel Lewis, Bobby Short, Dizzy Gillespie and many others reflects how generous and genuine these men were.
Talk about your forthcoming book, Everything Happens Suddenly.
The title comes form a collaboration with Andy Warhol for Poetry on the Buses. The poems span fifteen years. The idea that everything happens suddenly no matter how long it takes still holds true for me. I like small surprises, accessible poems, quirky takes, humorous glances. I've never lost faith in coincidence and tend to be a magic thinker. My father died at the cruel age of thirty-eight when I was twelve. My mother, who didn't catch many breaks, raised two small girls alone. I turned to books for knowledge and satisfaction. I don't have a daily writing habit. I write only when fired up.
Where do you write?
Mostly in our country house in the western Catskills. It's taken me a long while to dig in. Nature, one of poetry's oldest quarries, did not come naturally to me. Knowing only New York City, rural settings made me nervous. Now , I'm on a first-name basis with the wildlife-at least with the chipmunks. I've discovered an affinity with insects, noticing how beautiful even a fly is up close. How beautiful? Log on to the Natural Resources Defense Council's:
http://www.oneearth.org/multimedia/podcast/city-girl-in-the-country-a-conversation-with-poet-roberta-swann .
What are you working on now?
I'm writing a book of personal essays, surprising myself because they are not about the glamorous stuff, but mostly about my mother's long decline.
Does working in fashion effect your writing?
Not much. A little. I've said, sometimes defensively, that fashion can be great fun, transformative and creative. But it can also be trivial. When the famously contemptuous editor of "Vogue" just remarked (on camera) that her style wasn't aimed at women from Minnesota shaped like little houses the press went wild. You can't make that stuff up. And Foot in mouth is not a good look.
Last comments?
It's gratifying to have an editor like you who solicits writers, rather than the other way round. I'm delighted to be among your authors.

---

---
If you would like to be added to my monthly e-mail newsletter, which gives information on readings, book signings, contests, workshops, and other related topics...
To subscribe to the newsletter send an email to:
newsletter@cervenabarvapress.com with "newsletter" or "subscribe" in the subject line.
To unsubscribe from the newsletter send an email to:
unsubscribenewsletter@cervenabarvapress.com with "unsubscribe" in the subject line.

---
Index | Bookstore | Submissions | Newsletter | Interviews | Readings | Workshops | Fundraising | Contact | Links
---
Copyright © 2005-2009 ČERVENÁ BARVA PRESS - All Rights Reserved