July, 2005 Aug. 2005 Sept. 2005 Oct. 2005 Nov. 2005 Dec. 2005 Jan. 2006 Feb. 2006 Mar. 2006 Apr. 2006 May 2006 June 2006 July 2006 August 2006 September 2006 October 2006 November 2006 December 2006 January 2007 February 2007 March 2007 April 2007 May 2007 June 2007 July 2007 August 2007 September 2007 October 2007 November 2007 December 2007 February 2008 March 2008 April 2008 May 2008 June 2008 July 2008 August 2008 September 2008 October 2008 November 2008 December 2008 February 2009 March 2009 April 2009 May 2009 July 2009 August 2009 September 2009 November 2009 December 2009 January 2010 February 2010 March 2010 April 2010 May 2010 June 2010 July 2010 September 2010 October 2010
ČERVENÁ BARVA PRESS NEWSLETTER
Gloria Mindock, Editor Issue No. 60 November, 2010
---
INDEX
Welcome to the November, 2010 Newsletter
Holiday Sale!
With the Holiday Season just around the corner, Červená Barva Press is having a "Holiday Sale" on 21 chapbooks. This sale will run from November 2nd-January 15th. Now is your time to stock up on chapbooks, or order them for gifts. A gorgeous red envelope will be sent with each book so that you can give it as a gift.
---
In October we released the following full-lengths and chapbooks
Two full-lengths were released in October...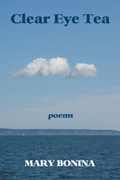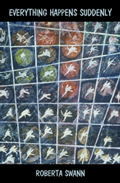 Two chapbooks were also released in October...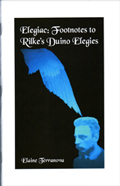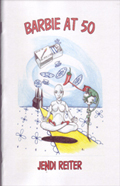 ---
Červená Barva Press Fall Reading Series November 9th at the Pierre Menard Gallery
On November 9th at 7pm, the Červená Barva Press Reading Series will feature:
Mary Bonina, Joan Gelfand, Tam Lin Neville, and Chad Parenteau.
All of the readers will be reading from their published Červená Barva Press books. Joan Gelfand will be here from California. Bill and I are very excited about this event so mark your calendar and join us for a wonderful literary night!
Pierre Menard Gallery
10 Arrow Street
Harvard Square
Cambridge, MA 02138
Phone: 617.868.2033
http://www.pierremenardgallery.com/
---
Červená Barva Press is busy working on getting Rane Arroyo's book, White As Silver released and also Letters to Saida by Denis Emorine.
Joan Gelfand's new chapbook Here And Abroad, winner of the Červená Barva Press 2010 Fiction Contest will be released at the November 9th Červená Barva Press Reading Series at the Pierre Menard Gallery.
We are also in the process of proofing many manuscripts thanks to Jennifer LeBlanc and all her hard work.
---
Interviewed this month is Jason Wright who is interning with Červená Barva Press. I asked our other intern Jennifer LeBlanc to interview Jason who is the Publisher/Editor of Oddball Magazine!.
www.oddballmagazine.com

---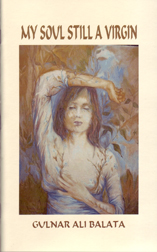 Some of you may have read the notice I put on Facebook and the e-mails I sent to a few of you regarding this loss. It is with great sadness that I inform you that a wonderful painter, Ghada Habib, has been taken from us. She was murdered by her ex-husband in her London apartment. He beat her to death. Ghada Habib was from Iraq originally. She did the cover art for a Červená Barva Press chapbook by Gulnar Ali Balata (Northern Iraq) called, "My Soul Still a Virgin."
Červená Barva Press will be using another painting of Ghada's for a full length by Gulnar also. Our thoughts and prayers go to her family, friends, and to her dear friend Gulnar.
Here are the links with information about her murder:
http://www.murdermap.co.uk/pages/cases/case.asp
http://www.ealinggazette.co.uk/ealing-news/local-ealing-news
---
On October 24th, Jack Powers passed away. He was founder of the reading series Stone Soup in Cambridge, MA.. This series is 39 years old and has been run by Chad Parenteau recently. So many great poets passed through the doors of Stone Soup over the years. Our thoughts and prayers go out to his family and friends.
---
The literary world also lost another, Ron Offen, editor and publisher of Free Lunch. I became familiar with his magazine when he lived in California. He would always send me a copy. When he moved to the Midwest, he continued the magazine. It was always free to anyone who wanted an issue. He published so many good writers and he will be missed.
All three of these wonderful artists made our world a much better place and they all left something behind which will live on. Thank you Ghada, Jack and Ron for enriching our lives.

---
3/03 by Chuck Wachtel
Hanging Loose Press
ISBN: 978-1-934909-18-8
162 pages
$18.00
To order: http://www.hangingloosepress.com/newtitles.html
Praise for Chuck Wachtel's fiction:
THE GATES
"Wachtel has given us a memorable and altogether believable story of regeneration, reclamation and self-discovery."
—New York Times Book Review
JOE THE ENGINEER
"Wachtel achieves a gripping narrative because his eye for nuance and detail is exceptionally vivid, and because his knowledge of his characters' lives, the emotions they bear, is direct and unsparing."
—Minneapolis Star Tribune
---
Poets For Haiti An Anthology of Poetry and Art
Edited by Kim Triedman
Yileen Press
ISBN: 978-0-615-39301-8
57 pages
$20.00
All proceeds go to Partners in Health to support the people of Haiti.
To Order: www.yileenpress.com
In this Anthology:
Danielle Legros Georges, Afaa Michael Weaver, Kim Triedman, Daniel Tobin, Cauvin L. Paul, Barbara Helgott Hyett, Patrick Sylain, Wendy Mnookin, Nadia Herman Colburn, Marilene Phipps-Kettlewell, Jericho Brown, Frannie Lindsay, Tom Daley, Fabienne M. G. Casseus-Hilarion, Lucille Clifton, Rosanna Warren, Togiram, Fred Marchant, Gail Mazur, Robert Pinsky, Kim Stafford, Christina davis, and Jean-Dany Joachim
---
The River and the Lakes Poems by Dorothy Derifield
Poetry chapbook
29 pages
Published by Bates Communcations
www.batescommunications.net
To Order: http://jamaicapondpoets.com/page13.php
Dorothy Derifield is a poet and retired science writer who lives in Roslindale, MA. She directs the long-running literary series Chapter and Verse in Jamaica Plain, MA and teaches poetry in a local nursing home. Her poems have appeared in The Radcliffe Quarterly, Plainsong, and Geography.

---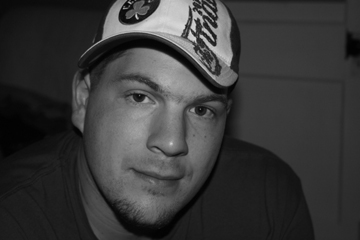 You edit Oddball Magazine!, and when I visited the website, I saw that you have almost 100 posts- congratulations on this milestone! When did you begin the magazine, and what inspired you in your vision for the journal?
Well, first off, thank you. We worked very hard to reach 100 posts. Now we are a hundred and 3… how's that for prolific? To answer your question, I started Oddball Magazine online in 2009… I didn't start reaching out to poets and artists until the summer of 2010. However, Oddball Magazine has been around since 1998. Originally, the magazine was called Jagged Thoughts, and Oddball was considered the publishing company. It was Oddball Publishing presents Jagged Thoughts, the magazine for anyone who isn't anything. Then, as I grew up, it became Oddball Magazine- Poems for the intelligent and alienated. And when I began putting together the magazine in a serious fashion, we simply shortened it to Oddball (jt). We being Rob Martin and I with contributors like 3.14, Andrew Borne, and Rant Poet.
Then I began the online route… and I plan on publishing a street mag for January 2011. Big news and exciting stuff for Oddball Magazine! in the near future. If you notice, many of the Oddball crew stop by to put something up… even Randy, the original Oddball, has stopped by to say what's up… and people like Tim Folan, who drew the cover art for the first magazine, stop by, too. It really is a family thing. Once you're a part of Oddball, you're part of mi familia. Did that answer your question?
Yes! You incorporate various media on the magazine's website- video, photographs, artwork. Can you talk about the aesthetics of the magazine and your vision regarding the visuals that accompany the literature?
Well basically, art is art, poetry is art, and poetry and art make beautiful sense to me. So when I am given a poem, I try and get whoever… be it Nawaz, or Rob, Leanna, Lisa, Pana, whoever… to work to put what I like to call the best post possible. Choosing art for a poem or piece is a process of working with the author and coming to a decision. Like when Rant wanted those pictures for her poem "Beautiful, Ugly Things," I was like, seriously, this is what you want for the magazine… and she was adamant, and we took the most beautiful ugly pictures of her possible. Rant is gonna kill me for that one. Also, the videos were a way of personalizing the magazine… I wasn't hiding behind any bullshit walls. You want to see me, here I am. Also, I think that there is a closeness to the readers, the poets, and artists. We strive for real.
On the magazine's website, you express your interest in receiving reader feedback and comments via Twitter. How do you see new technology and social networking sites changing how writers share their work and the level of reader response/involvement?
The Twitter experiment, however daunting, seems to work, however not as great as I wanted it to be. Let's be honest, not everyone has a reason to tweet. I just tweet to let people know about the magazine. I could care less about celebrities. Though I do follow The Grouch and Evidence.
Reading some of your poetry in Oddball Magazine!, I noticed that you write about, among other topics, social justice, family, and work. What subjects and ideas are most important to your poetry?
That's such a loaded question, I love it. What fuels me to write? I write because that's all I know how to do, besides managing my magazine and pulling CSR's (God, I just made a joke about work). I mean, I write about everything. Lately I have been letting other poets use the Oddball soapbox, but when I have something on my mind, I'll let it out. (Like the piece about Eyedea. His death fueled me to write.) Sad story, really. I guess to answer your question, what matters to me at the moment is what I write about. I guess the themes that you mentioned are quite accurate. Social Justice, like Guru said, "there's no Justice, just us."
Many of your prose poems end with, "just another jagged thought by jason." (Wonderful rhythm and alliteration!) Can you comment on the meaning behind this, as well as your choice to write prose poems?
When I can't think of anything to write, I call it a free prose. I just write as fast as I can, without stopping. What comes out is a poem, or a piece of shit. Either way, it has been therapeutic.
By the way, Jagged Thoughts does have a story to it. When I was young, my first girlfriend gave me a journal as a gift. She peppered it with Beatles songs, and colors, and suns and whatever. She was a special person… anyway, her name was Kaitlyn O'Brien. She gave me the book, and that was the beginning of Jagged Thoughts. My first jagged thought was at the end of my first poem… it was so angsty. I was young, and it was great to be mad all the time… anyway, my first jagged thought was… Love is a fake feeling that turns to remorse, just another jagged thought. I kept it, and a much older and wiser editor I am, and when I write, I'll sign off with "just another jagged thought by Jason," usually when free prose is involved.
Finally, what is your composition process?
I believe poetry comes from the heart, and whatever my heart is beating, that's the rhythm, that's the process, that's what comes.
Any last thoughts or comments you want to add?
My advice for young writers is to do it because you have to, not because you want to. Writers do not choose to write. They are born with ink in their blood. Do it for the love. Do it for love, let it all out on the page, and don't think too long about it. Let this world of confusion make sense through your pen, if only through your pen. And of course, finally, read Oddball Magazine!.
By the way, we are open to all kinds of submissions. Check out our submission guidelines, and become a part of something big. www.oddballmagazine.com
Poems for the intelligent and alienated. The magazine for anyone who isn't anything. For those who can't read, but love to write… Oddball. Haha. Thanks, Jennifer. This has been fun.

---

---
If you would like to be added to my monthly e-mail newsletter, which gives information on readings, book signings, contests, workshops, and other related topics...
To subscribe to the newsletter send an email to:
newsletter@cervenabarvapress.com with "newsletter" or "subscribe" in the subject line.
To unsubscribe from the newsletter send an email to:
unsubscribenewsletter@cervenabarvapress.com with "unsubscribe" in the subject line.

---
Index | Bookstore | Submissions | Newsletter | Interviews | Readings | Workshops | Fundraising | Contact | Links
---
Copyright © 2005-2010 ČERVENÁ BARVA PRESS - All Rights Reserved