July, 2005 Aug. 2005 Sept. 2005 Oct. 2005 Nov. 2005 Dec. 2005 Jan. 2006 Feb. 2006 Mar. 2006 Apr. 2006 May 2006 June 2006 July 2006 August 2006 September 2006 October 2006 November 2006 December 2006 January 2007 February 2007 March 2007 April 2007 May 2007 June 2007 July 2007 August 2007 September 2007 October 2007 November 2007 December 2007 February 2008 March 2008 April 2008 May 2008 June 2008 July 2008 August 2008 September 2008 October 2008 November 2008 December 2008 February 2009 March 2009 April 2009 May 2009 July 2009 August 2009 September 2009 November 2009 December 2009 January 2010 February 2010 March 2010 April 2010 May 2010 June 2010 July 2010 September 2010 October 2010 November 2010 December 2010 January 2011 February 2011
ČERVENÁ BARVA PRESS NEWSLETTER
Gloria Mindock, Editor Issue No. 64 March, 2011
---
INDEX
Welcome to the March, 2011 Newsletter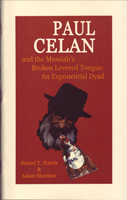 Be sure to check out the chapbook review of "Paul Celan and the Messiah's Broken Levered Tongue: An Exponential Dyad" by Daniel Y. Harris & Adam Shechter (Červená Barva Press). It is a wonderful review published in Pedestal Magazine, Number 62, reviewed by JoSelle Vanderhooft. http://www.thepedestalmagazine.com/gallery.php?item=16628
I would like to thank Joselle Vanderhooft and John Amen.
Order Here: The Lost Bookshelf
---
Congratulations to Eric Grienke, who also has a wonderful review in Pedestal by JoSelle Vanderhooft for his book "Traveling Music" (Presa Press).
---
The Červená Barva Press chapbook sale is over and all chapbooks are back at their regular prices. Thank you to all of you who ordered and took advantage of our huge chapbook sale.
---
March 31st is the deadline for the Červená Barva Press Chapbook Poetry and Fiction Contest.
Check out the guidelines at: http://www.cervenabarvapress.com/submissions.htm
Judging this year will be done by me for both these contests.
My Webmaster records all personal information.
I am then given the manuscripts without any personal information.
I look so forward to judging both of these and am very excited about it!
---
Interviewed this month: Meg Pokrass and Matthew A. Hamilton
---
Next month, Raves will continue. We also will have some book reviews to share with you.
---
Come join us at:
THE CENTER FOR THE ARTS AT THE ARMORY
POETRY AT THE CAFÉ
191 HIGHLAND AVENUE
SOMERVILLE, MA
TUESDAY, MARCH 15TH
6:30 PM /ADMISSION: $4.00
READING AND OPEN MIC
Hosted by: Harris Gardner and Gloria Mindock
THE FIRST AND LAST WORD POETRY SERIES
Readers: Tom Daley, David Surrette, and Dorothy Derifield

---



Matthew A. Hamilton, Winter, Getk, Armenia.
Mt. Aragats is in the background.
Photo courtesy of Lazlo Lieszkovszky

Write a bio.

Matthew Hamilton was a US Peace Corps Volunteer for four years. He first served in Armenia from 2006-2008, then the Philippines from 2008-2010.

Prior to his Peace Corps service, Matthew was the Periodicals Assistant at Belmont Abbey College Library. Prior to that, he was the Office Manager for North Carolina State House Representative Patrick T. McHenry during his congressional campaign and then a Legislative Assistant in McHenry's Washington office after he won the election in 2004.

Matthew is a 1999 graduate of Belmont Abbey College with a Bachelors of Arts degree in History. His honors included the Anselm Biggs Scholarship Award and the Dean's List. After graduating from Belmont Abbey College, Matthew was clothed as a Benedictine Monk in 2000. While a monk, he wrote, "Deepening Union: The Life and Achievement of Father Thomas Oestreich, O.S.B." It was published in The American Benedictine Review, June 2005 issue.
After living a life of prayer, solitude, and study for four years, Matthew decided to leave the monastery. Born in Bowling Green, Kentucky, but raised in four other states, Matthew has a yearning for travel. When he is not teaching, Matthew enjoys spending his time reading, writing, and researching his next country to visit.
Matthew's work of fiction and poetry can be found at Raphael's Village, The Battered Suitcase, Blink Ink, Six Sentences, Metazen Magazine, Flash Shot, Boston Literary Magazine, Crow's Nest Magazine, LitSnack, A-Minor, and The Final Draft. He has forthcoming work in Burnt Bridge and Black Lantern Publishing.
Currently, Matthew is pursuing an MFA in Creative Writing at Fairfield University, CT. He is a poetry reader for the online literary magazine, Mason's Road.
Describe your favorite place to write.
My favourite place to write is in a room full of windows. I seem to pull inspiration from the images I see outside, such as a bird eating seed, a group of children playing backyard football, or the colors of spring and the bitter frost of winter.
You recently finished serving in the Peace Corp in Armenia and the Philippines. What was that experience like? Will it come into your writings?
My Peace Corps experience was one of the greatest experiences of my life. I built lasting friendships and learned two languages, Armenian and Tagalog. Furthermore, I was able to participate in various customs. During the Christmas season in Armenia, for example, each household in my village prepared an elaborate table filled with apricots, pomegranates, nuts, meats and cheeses, and various other foods. For several days each household would take their turn and come visit neighboring homes and share in the food. Men would drink fine Russian Vodka and the women would drink sweet wine. It was one of the greatest acts of sharing and giving I had ever seen. It was indeed the true meaning of Christmas. No rushing off to the malls and battling over the latest toy or gadget. It was wonderful.
In the Philippines I was able to enjoy on many occasions barangay (neighbourhood) fiestas. It was a whole day of parades, music, drinking and dancing and last but not least, videoke.
And of course, I must say something about my students. In both Armenia and the Philippines, I taught a great group of kids. They were eager to learn everything they could about the US and were appreciative that I decided to come to their country and teach. Furthermore, they were patient with me when I was learning their language. I miss them all dearly and will never forget them.
Yes, my Peace Corps experience will come into my writings. In fact, it already has. Currently, I am working on a book of poems (three of which now out in the January issue of Istanbul Literary Review) about my time in Armenia. In addition, a short story of mine, "The Dancing Lady," will be coming out in the February online issue of Burnt Bridge.
How long were you a Benedictine Monk? Why did you leave the order? While you were a Monk, you wrote, Deepening Union: The Life and Achievement of Father Thomas Oestreich, which was published in The American Benedictine Review. Please talk about your publication.
I was a Benedictine Monk for four years (2000-2004). Simply, I left the monastery because I could not live a life of solitude for the rest of my life. However, like everyone, I do enjoy solitude sometimes. I visit the monks often. It helps me reconnect with my spiritual life and, in a way, enhances my writing.
"Deepening Union: The Life and Achievement of Father Thomas Oestreich," won the 2002 essay contest for junior monks sponsored by the American Benedictine Academy. It was one of two essays selected for the 2002 prize and was published in The Proceedings of The American Benedictine Academy Convention August 8-11, 2002, Monastics and Mentoring: Re-Founding the Tradition, pp. 75-82. Subsequently, it was published in the American Benedictine Review in June 2005. This is the essay they really inspired me to become a serious writer. It gave me the confidence I needed to brave the publishing world, a world that can sometimes be harsh and demanding. And although I am not paid for my published work (anyway, not yet...haha) I hope to one day make money at it, at least a little. I mean, what I really want to do is teach creative writing at the college level.
Describe your involvement with Fictionaut and posting work there.
I was invited to Fictionaut by the talented writer, Marcus Speh. Initially, I began posting work that I felt needed critiquing. I received some great feedback from Marcus and other great writers such as Susan Tepper, Sheldon Lee Compton, Sam Rasnake, Linda Simoni-Wastila, Michelle, Elvy, Jack Swenson, Bill Yarrow, and others. My apologies to the writers I have not listed specifically, but rest assured that you are remembered.
Now, most of the work I post on Fictionaut has been published elsewhere, although I still post a few things that need a critique.
You currently are a poetry reader for a magazine called, Mason's Road. Please talk about the magazine.
Mason's Road is the online magazine of Fairfield University, where I am currently a MFA candidate. I was recently selected as a poetry reader for Mason's road. Although it is not yet posted on the website, I believe the next reading period will be from March 1-May 1 2011. Here is the link: http://www.masonsroad.com/
What are you working on now?
As I mentioned above, I am currently working on a book of poetry about my time as a US Peace Corps Volunteer in Armenia (2006-2010). I will begin writing my memoir this summer.

---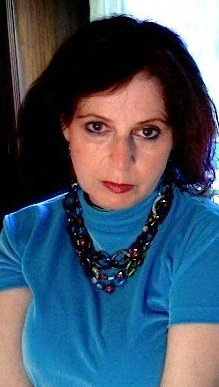 Bio:
Meg Pokrass is the author of "Damn Sure Right" from Press 53 - 88 flash fiction stories. Meg writes flash fiction, prose poetry, and creates story animations. Meg serves as Editor-at-Large for BLIP Magazine (formerly Mississippi Review) and before that, for SmokeLong Quarterly. Her stories, poems, and flash fiction animations have appeared in nearly one hundred online and print publications, including Mississippi Review, Gigantic, Gargoyle, The Nervous Breakdown, HTML Giant, Wigleaf, The Pedestal, Keyhole, Annalemma, Smokelong Quarterly, elimae, Prime Number, Women Writers, and Joyland. Meg creates and runs the popular Fictionaut-Five Author Interview Series for Fictionaut, and consults with Writing MFA programs about online publishing. Meg lives with her small, creative family and seven animals in San Francisco, where she edits and teaches flash fiction privately. Visit Meg's website at www.megpokrass.org.
Discuss your involvement with Fictionaut and your column on the Blog called "Fictionaut Five" where you interview authors.
Every week I interview authors with questions on writing practices, process and craft for the Fictionaut Blog. I was chosen to run this nearly two years ago by Fictionaut Founder Jurgen Fauth, and I love it more all the time. Some author questions change and some remain standard each week. The standard question about mentors is one of the most important to me personally, it is a subject that fascinates me... the importance of life mentors and writing mentors.
Before I came aboard Jurgen Fauth ran the Fictionaut Five. We work together on the Five - he is the world's kindest boss. Very giving, supportive and energetic.
Your book of flash fiction "Damn Sure Right" is out now from Press 53. Please discuss the book.
The book is a compilation of flash pieces I wrote and published in magazines over a two-year period. Nearly all of them have been published in online and print magazines. It was an amazing feeling to put them together. The order they appear in is intuitive. There was not formal "plan" for what order they appear in the book. The title story "Damn Sure Right" is mostly autobiographical... the story is about being mugged in New York. Writing it and then having it published truly helped me to process that experience.
You are editor-at-large for BLIP MAGAZINE. which was formerly Mississippi Review Online. Please talk about your experience since becoming involved with this magazine.
I've never worked with a more creative, spontaneous energy than Rick Barthelme's. He is great at letting people do what they are best at, while holding the reigns quietly and strongly. Editor Gary Percesepe feels like someone I've known my whole life, very like a brother. Working for BLIP MAGAZINE is a joyful adventure.
You started doing video clips which are quite wonderful. what got you started in this?
A friend showed my xtranormal animation program (text-to-animation), and it blew my mind. What a wonderful new story-telling device! Then, my kid started making them and I got jealous! It seemed like so much fun. To make a long story short... I got hooked ! It's so different than writing. I love working with the robot "actors" and loosely letting the script evolve based on the way the robots expressions look, the weird way they move and speak. A very different approach to story making!
What are you working on now?
I recently became associate producer for an in-progress documentary by filmmaker Eugene Corr called "From Ghost Town To Havana". Working with Eugene Corr is a dream come true. He wrote and directed one of my favorite films, "Desert Bloom" with Jon Voight, JoBeth Williams, Annabeth Gish, and Ellen Barkin. This new job strongly diversifies what I am doing with my writing which I believe is healthy.
I've also taken on a contributing editor role at the wonderful audio magazine out of Boston, "The Drum".
Who are your favorite writers? Why?
Brad Watson. I read his sentences over and over. They make so much emotional/intuitive sense that I can swim in his words forever. This dream-like intelligence beguiles me to no end.
Lori Ostlund's "The Bigness of the World" is like discovering some mysterious way of seeing, both familiar and completely deliriously fresh and honest. Funny as hell.
David Sadaris - His work basically kills me in the best possible way.. I love listening to him more than reading him. The creative brain, that kind of red-hot imagination on fire is a a natural wonder. Like George Carlin, in some ways. That kind of fire.
Bob Hicok, poet - I am put into a thoughtful and sensual (both!) trance by this poet's rhythm and intuitive control of language.
Dorianne Laux, poet - Her honesty and internal music, her relationship with language are bewitching and endlessly invigorating to me. She inspired me to write nearly 20 years ago.
Ellery Aker's, poet, artist, essayist. Just amazing, and what a mentor Ellery is and was. She changed my life by taking all the pressure off me to be "good", just made it easy to write and not care about the outcome. Lots of cool prompts and exercises to get that going. She was my muse. Completely got me unstuck.
Any last comments?
Thank you for having me do this interview, Gloria. It was so much fun. Congratulations on the ongoing success of your wonderful press, a press with a heart of gold.

---

---
If you would like to be added to my monthly e-mail newsletter, which gives information on readings, book signings, contests, workshops, and other related topics...
To subscribe to the newsletter send an email to:
newsletter@cervenabarvapress.com with "newsletter" or "subscribe" in the subject line.
To unsubscribe from the newsletter send an email to:
unsubscribenewsletter@cervenabarvapress.com with "unsubscribe" in the subject line.

---
Index | Bookstore | Gallery | Submissions | Newsletter | Interviews | Readings | Workshops | Fundraising | Contact | Links
---
Copyright © 2005-2011 ČERVENÁ BARVA PRESS - All Rights Reserved