July, 2005 Aug. 2005 Sept. 2005 Oct. 2005 Nov. 2005 Dec. 2005 Jan. 2006 Feb. 2006 Mar. 2006 Apr. 2006 May 2006 June 2006 July 2006 August 2006 September 2006 October 2006 November 2006 December 2006 January 2007 February 2007 March 2007 April 2007 May 2007 June 2007 July 2007 August 2007 September 2007 October 2007 November 2007 December 2007 February 2008 March 2008 April 2008 May 2008 June 2008 July 2008 August 2008 September 2008 October 2008 November 2008 December 2008 February 2009 March 2009 April 2009 May 2009 July 2009 August 2009 September 2009 November 2009 December 2009 January 2010 February 2010 March 2010 April 2010 May 2010 June 2010 July 2010 September 2010 October 2010 November 2010 December 2010 January 2011 February 2011 March 2011 April 2011 May 2011 June 2011 July 2011
ČERVENÁ BARVA PRESS NEWSLETTER
Gloria Mindock, Editor Issue No. 69 September, 2011
---
INDEX
Welcome to the September, 2011 Newsletter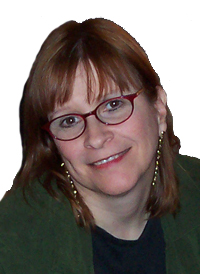 Hi everyone!
My favorite time of the year has arrived. I love the months of September and October. So many things seems to happen during this time. This also is an extremely busy time for Červená Barva Press.
We recently published a new book by the late Michael Amado, edited by Jack Scully and Nancy Brady Cunningham called, The Book of Arrows. This book is a labor of love for a wonderful friend who passed away from Kidney Disease in 2009. It is such an honor to publish this book and share with the writing community these wonderful poems. Mike always stood for what is right and wrote about the injustices. Jack and Nancy worked hard on editing this book and bringing Mike's words alive. Jack Scully is amazing. He facilitates the The Art of Words Mike Amado Memorial Series and gives many readings of Mike's poetry in the area. He wants the "spoken-word" of Mike Amado to be heard. We all should be so lucky to have a friend like him. It was because of Mike, that I met Jack. Mike always has a special place in my heart but so does his friend Jack. My life is for the better knowing them.
The press also published the book, "Letters to Saida" by Denis Emorine, translated from the French by Brian Cole. Irene Koronas did the cover art for this book. So many writers have e-mailed stating how much they love the cover.
Here are our new releases:
Having just published these two books, we will have another one being released the middle of September by George Held called, "After Shakespeare." Bill and I have been working non-stop to catch up with publications. We ask that everyone who has a book or chapbook coming out this year to be patient. We are a small operation.
---
I would like to thank my two interns who finished their internship at the end of August, Kate Clavet and Allison Nonko. They both did an amazing job for the press. I am so grateful for all their work. They both were such a joy to work with. Bill and I wish them both the best. Červená Barva Press has been so lucky to have so many wonderful interns helping the press since 2006.
---
To all our authors, be sure to have people buy your books directly from the press as much as possible. We depend on sales to keep us going. It is how Červená Barva Press survives and how we publish all the books and chapbooks that we do. We really need for you to do this. In general, anyone published by any small independent press needs to do this. We all spend hours of time getting the books ready for print. Books don't happen overnight.
---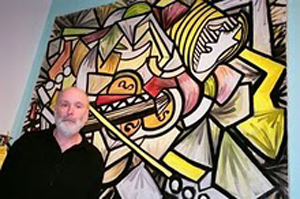 Speaking of small independent presses, this month I would like to pay tribute to Doug Holder, one of the founding editor's of Ibbetson Street Press in Somerville, MA. Doug works tirelessly promoting authors in his blog, Boston Area Small Press and Poetry Scene. He has a staff of writers who review new books published by so many presses. Doug interviews writers for this blog and for SCAT which airs on the community channel in the area, plus publishes books which are laid-out by Steve Glines. Doug also invites various writers/editors to speak at Endicott College and Bunker Hill Community College where he teaches. Ibbetson Street Press publishes a magazine twice a year with established writers as well as emerging writers. A magazine worth the read. Doug has been very good to Cervena Barva Press. When I first started the press, Doug took me under his wing. He introduced me to a group of writers called "The Bagel Bards" which he founded with Harris Gardner. It is a wonderful community that meets every Saturday morning in Davis Square at the Au Bon Pain in Somerville, MA. I always enjoy going every Saturday to chat up a storm. Doug has interviewed me as a writer, wrote various articles about me and has written so much about Červená Barva Press over the years. I am grateful to him and very thankful to have Doug as a friend. Somerville has a real gem living in the area who gives so much to the writing community all over the country. He deserves a million, zillion thanks. He definitely gets this from me!
---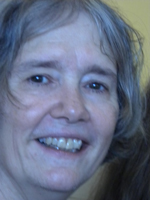 In Memoriam:
Mary Rice passed away this month. It was very sad to attend the funeral but the service was very beautiful. I first met her at the "Bagel Bards" on Saturday mornings. She also was one of the editors at Ibbetson Street Press. She will be missed by so many of us. Rest in peace Mary and know your poetry will live on.
Photo by Irene Koronas
---
Send Červená Barva Press any fiction or poetry readings you have coming up. Before sending it, please check our readings page to make sure we don't already have it listed. To make it easier to be listed, please follow this format:
Venue, place, address, time, admission charge if any, readers, and any other info.
Do not send long bios. Short bios ok, just a few lines but we won't publish the bio if it is a book, meaning toooo long. We will do this at our discretion. If we receive many readings then just the info will be used. We will post readings from all over the country and even outside the USA if we get them.
---
I am in the process of writing interview questions for five writers. I could not have any of them ready for this newsletter. I was concentrating on getting some full-length books out. If anyone is interested in interviewing, let me know. I have had guest interviewers from time to time and it has worked out great. Also, if anyone would like to review books, let me know. Right now, Červená Barva Press has Ralph Pennel reviewing books which is wonderful. I am very happy to have him do this.
Finally, Červená Barva Press is interested in having more interns. Please query if interested and to see if you meet our qualifications.
---
Come join us at...
THE FIRST AND LAST WORD POETRY SERIES
Hosted by: Harris Gardner and Gloria Mindock
THE CENTER FOR THE ARTS AT THE ARMORY
POETRY AT THE CAFÉ
191 HIGHLAND AVENUE
SOMERVILLE, MA
TUESDAY, SEPTEMBER 20TH
6:30 PM /ADMISSION: $4.00
READING AND OPEN MIC
Jennifer Barber's new collection of poems is Given Away, forthcoming from Kore Press in 2012. She is the author of Rigging the Wind (2003) and Vendaval (1998). Recent poems have appeared or are forthcoming in Orion, Bellevue Literary Review, Zeek, The Jewish Forward, Upstreet, the Harvard Divinity Bulletin, Cerise Press and The New Yorker. She is founding and current editor of the literary journal Salamander and teaches at Suffolk University in Boston.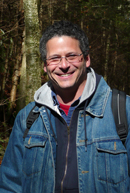 Paul Hostovsky's poems have won a Pushcart Prize, the Muriel Craft Bailey Award from The Comstock Review, and chapbook contests from Grayson Books, Riverstone Press, Frank Cat Press, and Split Oak Press. He has been featured on Poetry Daily, Verse Daily, The Writer's Almanac, and Best of the Net 2008 and 2009. His third full-length collection, A Little in Love a Lot, is forthcoming from Main Street Rag.
---
The Center for the Arts is located between Davis Square and Union Square. Parking is located behind the armory at the rear of the building. Arts at the Armory is approximately a 15 minute walk from Davis Square which is on the MTBA Red Line. You can also find us by using either the MBTA RT 88 and RT 90 bus that can be caught either at Lechmere (Green Line) or Davis Square (Red Line). Get off at the Highland Avenue and Lowell Street stop. You can also get to us from Sullivan Square (Orange Line) by using the MBTA RT 90 bus. Get off at the Highland Avenue and Benton Road stop.

---
I really enjoyed reading the books that are in this months rave. I hope you will consider reading these.
Domestic Apparition by Meg Tuite
ISBN: 978-0-9828295-2-3
Pages: 135
Published by San Francisco Bay Press, 2011
Meg Tuite's incendiary Domestic Apparition, an anti-bildungsroman, reads as if Jean Cocteau's Les Enfants Terribles, Joyce's Dubliners and a hallucinatory draught of green absinthe all combined to create a secret, rule-less world of precocious siblings punking the piteous yet unrelenting hypocrisies of American family, school and church even as they are swept by childhood's inexorable current into a compromised, haunted, fragile adulthood. With incisive wit, a poet's flair for innovative revolt, precisely rendered characters wild for truth and trespass, Tuite's Domestic Apparition is savage, arch, deeply tender - a triumphant debut novel.
-Melissa Pritchard, author of eight novels and four short story collections, her latest "The Odditorium."
To order: http://megtuite.com.previewc38.carrierzone.com/
---
A Small Hotel by Robert Olen Butler
ISBN: 978-0-8021-1987-2
Pages: 256
Published by Grove Press
Set in contemporary New Orleans but working its way back in time, A Small Hotel chronicles the relationship between Michael and Kelly Hays, who have decided to separate after twenty-four years of marriage. The book begins on the day that the Hays are to finalize their divorce. Kelly is due to be in court, but instead she drives from her home in Pensacola, Florida, across the panhandle to New Orleans and checks into Room 303 at the Olivier House in the city's French Quarter-the hotel where she and Michael fell in love some twenty-five years earlier and where she now finds herself about to make a decision that will forever affect her, Michael, and their nineteen-year-old daughter, Samantha. An intelligent, deeply moving, and remarkably written portrait of a relationship that reads as a cross between a romance novel and a literary page turner, A Small Hotel is a masterful story that will remind readers once again why Robert Olen Butler has been called the "best living American writer" (Jeff Guinn, Fort Worth Star-Telegram).
To order: http://www.amazon.com/Small-Hotel-Robert-Olen-Butler/dp/0802119875/ref=sr_1_1?s=books&ie=UTF8&qid=1314800385&sr=1-1
---
Diorama by Lisa Marie Basile and Alyssa Morhardt Goldstein
ISBN: 9780615470399
Pages: 33, Chapbook
Wisp Press, 2011
Diorama is a poetic chapbook in two parts. Weaving rituals of self and worldly observation, it manages to be at once sensual, metaphysical and alarmingly real. Basile and Morhardt-Goldstein sculpt their own stories, while their works braid to create a single longer narrative. Read praise for Diorama, and watch videos of the authors reading selected poems at dioramapoems.com
To order: http://www.amazon.com/Diorama-1-Lisa-Marie-Basile/dp/0615470394/ref=sr_1_3?s=books&ie=UTF8&qid=1314800954&sr=1-3
---
Anyone wishing to have their book mentioned in the monthly Rave, send it to me. If I like it, I will give you attention. I also will consider the book for a review.

---

---
If you would like to be added to my monthly e-mail newsletter, which gives information on readings, book signings, contests, workshops, and other related topics...
To subscribe to the newsletter send an email to:
newsletter@cervenabarvapress.com with "newsletter" or "subscribe" in the subject line.
To unsubscribe from the newsletter send an email to:
unsubscribenewsletter@cervenabarvapress.com with "unsubscribe" in the subject line.

---
Index | Bookstore | Gallery | Submissions | Newsletter | Interviews | Readings | Workshops | Fundraising | Contact | Links
---
Copyright © 2005-2011 ČERVENÁ BARVA PRESS - All Rights Reserved