July, 2005 Aug. 2005 Sept. 2005 Oct. 2005 Nov. 2005 Dec. 2005 Jan. 2006 Feb. 2006 Mar. 2006 Apr. 2006 May 2006 June 2006 July 2006 August 2006 September 2006 October 2006 November 2006 December 2006 January 2007 February 2007 March 2007 April 2007 May 2007 June 2007 July 2007 August 2007 September 2007 October 2007 November 2007 December 2007 February 2008 March 2008 April 2008 May 2008 June 2008 July 2008 August 2008 September 2008 October 2008 November 2008 December 2008 February 2009 March 2009 April 2009 May 2009 July 2009 August 2009 September 2009 November 2009 December 2009 January 2010 February 2010 March 2010 April 2010 May 2010 June 2010 July 2010 September 2010 October 2010 November 2010 December 2010 January 2011 February 2011 March 2011 April 2011 May 2011 June 2011 July 2011 September 2011 October 2011
ČERVENÁ BARVA PRESS NEWSLETTER
Gloria Mindock, Editor Issue No. 71 December, 2011
---
INDEX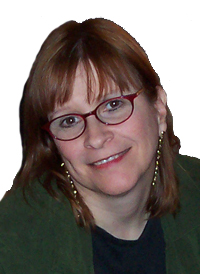 December Červená Barva Press Newsletter 2011
Bill and I would like to wish everyone a very happy holiday season.
The Červená Barva Press bookstore, The Lost Bookshelf will be closed from December 21st through December 28th. This means, no books will be shipped out at this time. You can order books but they will not be shipped until December 29th. Please make a note of this. We will put a notice of this on our bookstore pages. Please order your books for the holiday season early!
We will be putting chapbooks on sale for the holiday season so check back later this week for great deals! They make great gifts and they are affordable! Click here to visit The Lost Bookshelf.
---
George Held will be giving a talk on the poet Emily Dickinson in honor of her 181st birthday at Canio's Books.
Be sure to check it out.
Saturday, December 10th, 4:00 PM
Canio's Books
290 Main Street
Sag Harbor, NY
---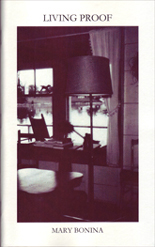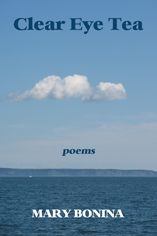 Mary Bonina (author of Living Proof, 2008 and Clear Eye Tea, 2010 from Červená Barva Press) is offering a poetry workshop which will begin during the month of January. Beginning and intermediate level writers who are interested should email her for details regarding cost, meeting times, location, and application manuscript submission.
Start-up dates will be determined by the number of poets expressing interest and how many applications in each level are received. The two-hour workshop will take place two weekend afternoons for two months (4 sessions total).
Email Mary Bonina at marebonina@yahoo.com
---
On Dec. 11, 2011, it will be the 30th anniversary of the El Mozote Massacre in El Salvador. I will be posting about it on this day on the Červená Barva Press Homepage. As many of you know, I have written about it in my book, Blood Soaked Dresses, and continue to write about it in my new book which is forthcoming, "Whiteness of Bone." Rufina Amaya was the lone survivor of this massacre. More than 800 were slaughtered in this village by the Salvadoran Army.
This happened in 1981 and during the whole time this civil war raged on (until 1992), both the El Salvadoran government and the Reagan Administration denied that this massacre happened. No one has been held accountable for this massacre.
I continue to be a voice for the people of El Salvador and for the victims of other atrocities in my poetry and writings. I hope you will join me and be a voice for those who cannot.
---
IN MEMORIUM
It is with great sadness that we say good-bye to Louis McKee who recently passed away on November 21st. Louis was a wonderful poet and editor who lived in Philadelphia. I corresponded with Louis a few times and interviewed him in the March, 2007 Červená Newsletter. I loved reading his poetry. If you would like to revisit the interview, which I hope that you will do, please click on the link here:
http://www.cervenabarvapress.com/mckeeinterview.htm
Our thoughts and prayers go out to Louis's family and friends. Rest in peace Louis.
---
A few months ago, Hugh Fox passed away from Cancer which I mentioned in my newsletter. Since this time, I have read some very nice tributes to him. Presa S: Press and Ibbetson Street Press did a very nice tribute to him. I know there have been others. I mention these two small presses because Hugh has published with both of them and he thought highly of these two small presses. I do not mean to exclude any other presses out there. I know Eric, Roseanne, and Doug so I chose to focus on their presses.
I also published Hugh and wanted to speak about him. Over the years, Hugh has been so good to me. He reviewed my own books which made me so happy. He also reviewed many of the Cervena Barva Press books for the Small Press Review. For many years, I corresponded with Hugh and talked once to him on the phone but never met him. It seemed like every time he came to the Cambridge, MA area, our schedules never worked out. Finally, in 2010, I met Hugh with his ex-wife, Bernadette at the Au Bon Pain in Somerville, MA. As I waited, I wasn't sure what to expect. I heard stories about Hugh and what a character he was. Well, I had a wonderful chat with Hugh and Bernadette. I was so happy to meet both of them. It was a really nice time. They both were gems! I felt like I knew them for years. I brought Hugh his chapbook, Where Sanity Begins, to proof.
A few weeks later, I got an e-mail from Hugh. He said he hoped I didn't mind but he wrote about our meeting. He was hoping to send it out to get it published. He asked if I would make corrections to it if needed. Before I read it, my stomach kind of turned. I thought, "oh no!" When I read it, I laughed, made the corrections and sent it back to Hugh. To my knowledge, it was never sent out or published. I wanted to publish it in this newsletter to share with everyone. I searched on my computer but could not find it. I pulled up all my e-mails by Hugh and it was not there. I know I have it. I would never get rid of something so special to me. I really loved it. Well Hugh, I am sure you are busy raising up a storm as only you can do in heaven. I miss your spirit, spunk, your funny e-mails and you. Rest in peace. Know that your words will live on and that you made a huge difference in so many lives.
---
Congratulations to all the authors in the Raves section. I am so happy for all of you. I look so forward to reading your new books. I know they will be great! Anne, Eric, and Robert have been published by Cervena Barva a few years back and George has work coming out in X-Peri. I highly recommend all of these books!

---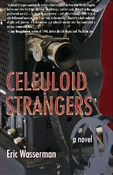 Celluloid Strangers, a novel, by Eric Wasserman
Cut Above Books, 2011 $19.95
Kernersville, NC
To order: www.secondwindpublishing.com
Lovingly researched and written over the past decade, Celluloid Strangers tells the story of four brothers who have left their native northeast and converge in Los Angeles just after WWII ends. A lawyer, a mobster, a screenwriter, and a shopkeeper, each of these men makes a profound impact on the emerging landscape of postwar California as they deal with the impact that their shared history-and our nation's history-has had upon them. Old Hollywood, studio era union struggles, and recreated House Un-American Activities Committee investigations into supposed communist subversion in the motion picture industry abound.
"With his big, ambitious, richly historical, and compulsively readable first novel, Eric Wasserman has delivered a knock-out punch of a book. Celluloid strangers puts our obsessions with Hollywodd in precise and intimate terms. Readers will relish its deeply moving stry and remember it long after the final pages have been turned."
-Frederick Reiken, author of Day for Night and The Lost Legends of New Jersey
---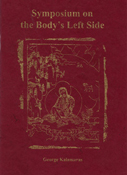 Symposium on the Body's Left Side by George Kalamaras
Shivastan Publishing, 2011
Woodstock, NY
To order: www.shivastan.com
This is a gorgeous chapbook done on beautiful handmade paper.
---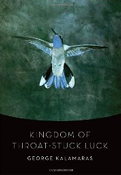 Kingdom of Throat-Stuck Luck by George Kalamaras
Elixir Press, 2012 $17.00
Denver, CO
To order: www.ElixirPress.com
In Kingdom of Throat-struck Luck, George Kalamaras's "poems are like nobody else's: in their intimacy, in their strictness, in their magic invocation of multiplying transformations, in their combination of fluidity and concretion, in their rigorous refusal to close up a constant opening, and, yes, in their accessibility. Open to any page and marvel."
-Jenny Mueller, Judge, Elixir Press Poetry Awards
---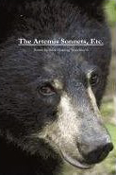 The Artemis Sonnets, Etc.
Poems by Anne Harding Woodworth
Turning Point, 2011 $18.00
Cincinnati, OH
To order: www.turningpointbooks.com
"…Artemis rises with lyric intensity as Woodworth's voice rings and echoes whether in her masterful sonnet wreath where the bear is but a vehicle of soul, or in her recapturing memory, the abandoned /is always somewhere. Here the ancient world meets the new, the real, the unreal, and the tethered is given enough line to soar. Brava!"
-Christina Daub
---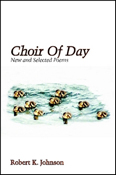 Choir Of Day by Robert K. Johnson
Ibbetson St. Press, 2011 $14.00
To order: 25 School St., Somerville, MA 02143
"A dawn light glows over Choir of Day, this generous selection of new poems, and work drawn from each of Robert K. Johnson's many previous books. Here are poems of literal dawn and the birdsong that accompanies it. Here also is a more metaphorical light, one that emanates from these poems and their capacity to refresh our vision, to renew our sense of love and relationship, and to face without flinching the inevitable losses and painful truths of our lives. Let us give thanks for this dawn chorus."
-Fred Marchant, Author of The Looking House

---
THE FIRST AND LAST WORD POETRY SERIES
Hosted by: Harris Gardner and Gloria Mindock
THE CENTER FOR THE ARTS AT THE ARMORY
POETRY AT THE CAFÉ
191 HIGHLAND AVENUE
SOMERVILLE, MA
TUESDAY, DECEMBER 20TH
6:30 PM /ADMISSION: $4.00
READING AND OPEN MIC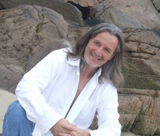 Richard Cambridge's poetry has appeared in The Paterson Literary Review, Nantucket Journal, Asheville Poetry Review, and other publications. In 2003 he received the Cambridge Peace and Justice Award for the contributions of his art and activism. He has just finished RIDE, a novel based on a hitchhiking adventure, and a new collection of poems, On This Island of My Longing.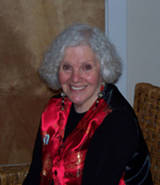 Irene Koronas is the poetry editor for Wilderness House Literary Review. She has two full length books, Portraits Drawn from Many and Pentakomo Cyprus, with many chapbooks and she also makes artist books. her poetry leans toward the experimental, with playful juxtaposition of images. She does not write love poems but loves the hum love elicits when she downs a good wine or a chocolate martini.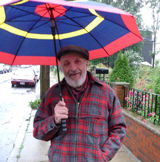 At 81, Bert Stern lives a good life on Union Square in Somerville, in the layered existence that comes from plenty of life behind him. Bert's work has appeared in journals including American Poetry Review, Poetry, Hunger Mountain, and Salamander, and in six anthologies and two collections. At present, Bert teaches in an alternative sentencing program called Changing Lives Through Literature, and, with his wife, Tam Lin Neville, edits Off the Grid Press.
---
The Center for the Arts is located between Davis Square and Union Square. Parking is located behind the armory at the rear of the building. Arts at the Armory is approximately a 15 minute walk from Davis Square which is on the MTBA Red Line. You can also find us by using either the MBTA RT 88 and RT 90 bus that can be caught either at Lechmere (Green Line) or Davis Square (Red Line). Get off at the Highland Avenue and Lowell Street stop. You can also get to us from Sullivan Square (Orange Line) by using the MBTA RT 90 bus. Get off at the Highland Avenue and Benton Road stop.

---

---
If you would like to be added to my monthly e-mail newsletter, which gives information on readings, book signings, contests, workshops, and other related topics...
To subscribe to the newsletter send an email to:
newsletter@cervenabarvapress.com with "newsletter" or "subscribe" in the subject line.
To unsubscribe from the newsletter send an email to:
unsubscribenewsletter@cervenabarvapress.com with "unsubscribe" in the subject line.

---
Index | Bookstore | Gallery | Submissions | Newsletter | Interviews | Readings | Workshops | Fundraising | Contact | Links
---
Copyright © 2005-2011 ČERVENÁ BARVA PRESS - All Rights Reserved