July, 2005 Aug. 2005 Sept. 2005 Oct. 2005 Nov. 2005 Dec. 2005 Jan. 2006 Feb. 2006 Mar. 2006 Apr. 2006 May 2006 June 2006 July 2006 August 2006 September 2006 October 2006 November 2006 December 2006 January 2007 February 2007 March 2007 April 2007 May 2007 June 2007 July 2007 August 2007 September 2007 October 2007 November 2007 December 2007 February 2008 March 2008 April 2008 May 2008 June 2008 July 2008 August 2008 September 2008 October 2008 November 2008 December 2008 February 2009 March 2009 April 2009 May 2009 July 2009 August 2009 September 2009 November 2009 December 2009 January 2010 February 2010 March 2010 April 2010 May 2010 June 2010 July 2010 September 2010 October 2010 November 2010 December 2010 January 2011 February 2011 March 2011 April 2011 May 2011 June 2011 July 2011 September 2011 October 2011 December 2011 February 2012 April 2012 June 2012
ČERVENÁ BARVA PRESS NEWSLETTER
Gloria Mindock, Editor Issue No. 75 July, 2012
---
INDEX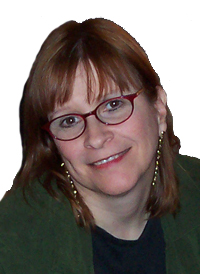 Hi! Welcome to the July 2012 newsletter.
Happy July 4th to those in the USA!
I will be officially releasing two books at the end of the month. They are:
Following Tommy by Bob Hartley (Novel)
Talking Pictures by Roger W. Hecht (Poetry)
Some of you might remember we released a special version of Roger's book at AWP.
These books will be available at Small Press Distribution for ordering and at The Lost Bookshelf.
The next full-lengths forthcoming will be:
My Life with Blondie by Jiri Klobouk (Translation/Novel)
Two Colors: The selected Poetry of Dmytro Pavlychko (Translation/Poetry)
On Paths Known to No One by Flavia Cosma (Poetry)
Partner, Orchard, Day, Moon by Michael T. Steffen (Poetry)
I have numerous books laid out so many of you will be receiving proofs in July so books can be released for publication. When you get your proofs, please proof them carefully. They will not be done over if you miss anything so you need look it over carefully! I can't stress this enough!
---
Many chapbooks will be coming out this summer. Just released by the press:
All This Dark by John Elsberg and Eric Greinke.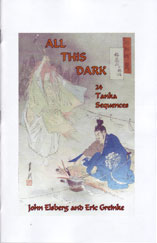 This chapbook is a companion piece to Catching The Light: 12 Haiku Sequences by John Elsberg and Eric Greinke, which Cervena Barva Press published in 2009.
Eric Greinke has been active on the literary scene for nearly fifty years. He has been a bookseller, a publisher, an editor, a creative writing teacher, a book reviewer and a social worker for special needs children. His published work includes poetry, fiction, translation, social criticism and poetics, and has appeared in many books and chapbooks and in journals such as The Hurricane Review, Abraxas, Chiron Review, New York Quarterly, Wilderness House Literary Review, Main St. Rag, The South Carolina Review, California Quarterly, Mad Poets Review, Home Planet News, The University of Tampa Review, and the Paterson Literary Review. He has won several prizes, most recently a 2012 Allen Ginsberg Poetry Award from the Poetry Center at Passaic County Community College. His most recent books are Traveling Music (2011), Beyond Our Control - Two Collaborative Poems (with Hugh Fox, 2012) and Conversation Pieces - Selected Interviews (2012), all from Presa Press. He is known for his collaborations with other poets, including Ronnie Lane, Brian Adam, Mark Sonnenfeld, Harry Smith, Richard Kostelanetz, Marine Robert Warden and Hugh Fox. All This Dark is his second collaboration with John Elsberg. They are working on a third. Website: www.ericgreinke.com.
---
John Elsberg is a poet, reviewer, editor, and historian. He is the author of over a dozen books and chapbooks of poetry, and his work has been in a number of anthologies. He was the host of open poetry readings at The Writer's Center in Bethesda, Maryland, for almost twenty-five years. He also has led various writing workshops, including explorations of experimental poetry with high school students. In the late 1970's he was the fiction editor of Gargoyle. He has since been the editor or poetry editor of several other literary magazines, ranging from Bogg to The Delmarva Review on Maryland's Eastern Shore, where he and his wife Connie now spend a good part of their time. As a young man he taught for the University of Maryland, and then he spent many years as an editor/publisher of history books. His poems have appeared in a wide range of journals, such as Hanging Loose, the New Orleans Review, Lost & Found Times, Edgz, RAW NerVZ (Canada), American Tanka, and the Lilliput Review.
boggmag@aol.com
---
All This Dark
all this dark
stubble in winter sun
but I know
beyond the next turn
the wheat is neon green
*
cardinals
stay with us through
the winter
an oriental bush
that blooms in fall
*
late geese
across a rising moon
long trumpets
playing in a royal court
they exit left on cue
$7.00 | 32 pages
To order visit:
http://www.thelostbookshelf.com/cervenabooks.html#All This Dark 24 Tanka Sequences
---
Cervena Barva Press Author News
Many of our authors have been having great things happen. I want to share some of their exciting news.
Mary Bonina will have a three poem/song sequence premiered in the Fall at the Longy School of Music of Bard College at Edward M. Pickman Hall.
"Grace in the Wind, Part III," was premiered in May.
The composer is Paul Sayed.
The musicians are soprano Caitlin McCarville, cellist James Rosamilia, and pianist Danny Padgett.
To listen to part three: http://soundcloud.com:80/paulsayed/graceinwindthepart3
Paul Sayed Website: www.paulsayed.com
Mary Bonina is the author of "Living Proof" and "Clear Eye Tea" both published by Cervena Barva Press.
Check out her books at: http://www.thelostbookshelf.com/b.html#Mary Bonina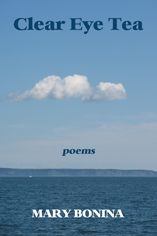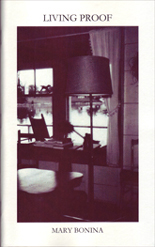 Visit her website at: http://www.marybonina.com/home.html
---
3 new books by Flavia Cosma
Visit her Website at: http://www.flaviacosma.com/
For Le miel trouble du matin (L'Harmattan Press, France)
Poetess, author, translator and producer, Flavia Cosma is at the same time polyvalent and polyglot. She speaks currently French, English, Romanian and Spanish. Well known for her poetry, her book Leaves of a Diary was studied at the University of Toronto. Today, with Le miel trouble du matin, published by L'Harmattan Press, Paris, France, she invites us once more to visit her rich universe of cultural diversity. Translated by Denis Emorine with the author.
---
For El Barrio Latino (Maribelina Press, Lima, Peru)
In this book, Flavia Cosma shows her full capacity to refer, allude, suggest and even elude direct mentions, in order to advance the power of her poetical language. The handling of the various resources employed in writing "El Barrio Latino" is signed preferentially by the restraint and lack of overflowing included when journeying through the most powerful emotions.
—Luis Benitez, poet Argentina
---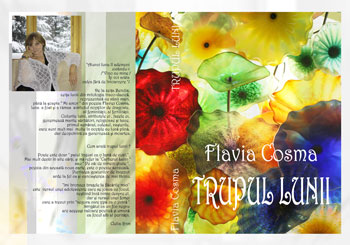 For Trupul Lunii (Ars Longa Press, Iasi, Romania)
More than in Flavia Cosma's other books, the poetry contained in Trupul lunii is a sensual poetry. The purity of the beginning burns with the same flame as the later knowledge. The crying as a dark fire has the same poetical and human merit as the white fire of the purity. The women of "Trupul lunii" have the softness and artfulness of the felines, or the purity and short lifespan of the birds, or the black slithering of seals.
—Clelia Ifrim, poetess, Romania
---
Lucy Lang Day's new memoir, "Married at Fourteen, A True Story" is available for pre-order at: https://heydaybooks.com/book/married-at-fourteen/
Book Sample:
https://heydaybooks.com/wp-content/uploads/Married-at-Fourteen-sample.pdf
"The saga Married at Fourteen is many things: both a cautionary tale and a tale of redemption, a multigenerational account of the passing of an era, a parable of the Prodigal Daughter, a gripping narrative rendered from a tenacious memory, a scientist's precision, and an artist's sensitivity. Parents should read this book, teachers and counselors, dreamers and seekers, anyone who wants to read a book that once you pick up you'll find hard to put down. While you will not condone all of Lucille Lang Day's actions-she does not expect you to-you will understand, sympathize, and perhaps sometimes see yourself more clearly."
-Adam David Miller, winner of PEN/Oakland's Josephine Miles National Literary Award for 2011 Lifetime Achievement and author of Ticket to Exile
Lucy is the author of "God of the Jellyfish" and "The Curvature of Blue" both published by Cervena Barva Press.
Check out her books at:
http://www.thelostbookshelf.com/d.html#Lucille Lang Day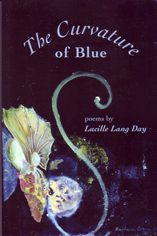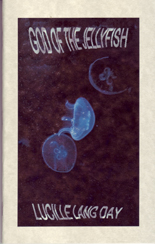 To read more about Lucy and to see her other book publications visit: http://lucillelangday.com/
---
Linda Nemec Foster's chapbook of poetry, "Ten Songs from Bulgaria" published by Cervena Barva Press has been set to music by composer Laszlo Slomovits. The music premiere will be announced later and a CD will be released. The premiere of this work and CD will have a different title.
Check out "Ten Songs from Bulgaria" at:
http://www.thelostbookshelf.com/f.html#Linda Nemec Foster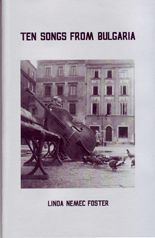 Visit her Webpage: http://www.lindanemecfoster.com/index.html
---
Lo Galluccio just released her third music CD called, "Terrible Baubles." It is set to her chapbook of poems by the same name published by Alternating Current. Vocals, poetry, and lyrics are done by Lo Galluccio, with Eric Zinman on piano, electric keyboard, percussion and voice, and Jane Wang on cello.
Visit the following Websites:
Lo Galluccio: http://logalluccio.weebly.com/
Eric Zinman: http://ericzinman.com/
Jane Wang: http://www.mobius.org/artist/jane-wang
I am in the process of reviewing this CD and it will be posted soon on Doug Holders blogspot.
Lo Galluccio is the author of "Sarasota VII" by Cervena Barva Press and many other chapbooks, books and CD's Check out her website and click the link above for more information.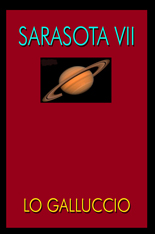 Check out "Sarasota VII" at:
http://www.thelostbookshelf.com/g.html#LoGalluccio

---
THE CENTER FOR THE ARTS AT THE ARMORY
POETRY AT THE CAFÉ
191 HIGHLAND AVENUE
SOMERVILLE, MA
TUESDAY, JULY 17th
7:00 PM /ADMISSION: $4.00
READING AND OPEN MIC
Bass Guitarist: Ethan Mackler
(accompaniment optional on open mic)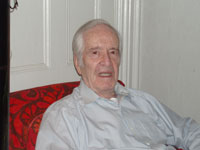 Victor Howes received a B.A. from Harvard College and a Ph.D from Yale University. He served in the U.S. Navy. For many years he published poems and book reviews in The Christian Science Monitor, and he has published poems in The New York Times, Light magazine, The Classical Outlook, etc. He taught English/American literature at Northeastern University for over thirty years and served as Chairman of the English Dept. from 1960-70. He served as President of the New England Poetry Club in the 1970's. Currently he lives in Boston, MA.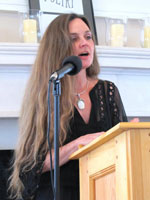 Rene Schwiesow is co-host for the South Shore Poetry venue, The Art of Words. A Somerville Bagel Bard, her publishing credits include Muddy River Poetry Review, the Waterhouse Review, and Ibbetson Street Press. Rene is a reviewer for Boston Area Small Press and is currently working on a third manuscript.
3rd reader coming soon
---
The Center for the Arts is located between Davis Square and Union Square. Parking is located behind the armory at the rear of the building. Arts at the Armory is approximately a 15 minute walk from Davis Square which is on the MTBA Red Line. You can also find us by using either the MBTA RT 88 and RT 90 bus that can be caught either at Lechmere (Green Line) or Davis Square (Red Line). Get off at the Highland Avenue and Lowell Street stop. You can also get to us from Sullivan Square (Orange Line) by using the MBTA RT 90 bus. Get off at the Highland Avenue and Benton Road stop.

---
Books I put in the Raves, I recommend.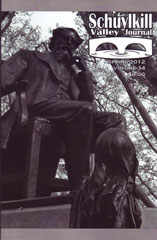 Schuylkill Valley Journal
Spring 2012, Volume 34
$8.00
To order: www.svjlit.com
Contributors: Kate Asche, Cheryl Baldi, Sandra Becker, Susan J. Buchler-Moyer, Susan Charkes, Joseph A. Chelius, Grant Clauser, Mike Cohen, Dan Dittmar, George Drew, Morrow Dowdle, Nancy Ford Dugan, Patricia Goodrich, Ray Greenblatt, Therese Halscheid, Carolynn Kingyens, David P. Kozinski, Peter Krok, Steve McCord, Herb Moskovitz, Jed Myers, Joyce Meyers, Carolina Morales, Marsha Reed Nall, Phyllis Purscell, Stan Raatz, Henry Rappaport, Amy Schulz, Edmund B. Spaeth, Jr., Hope Slaughter, Cleveland Wall, Strat Warden, Sean Webb, Susan R. Williamson
Great issue and for those of you who love the writing of Czeslaw Milosz. There is an article written about him by Mark Klus. It is a really interesting article. Peter Krok also published letters in this issue between Czeslaw Milosz and himself. I highly recommend this issue.
-Gloria Mindock
---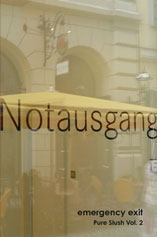 Notausgang
emergency exit
Pure Slush Vol. 2
Fiction,
To order:
Stories by: Rick Bailey, Layla Blackwell, Andrew Bowles, Nancy Chapple, Samuel Cole, CS DeWildt, Mike Gallagher, Nathan Good, Gill Hoffs, Phillis Ideal, Joanne Jagoda, Don Jennings, Joyce Juzwik, Maree Kimberly, Len Kuntz, Corey Mesler, Matt Potter, Misti Rainwater-Lites, Sally Reno, Andrew Stancek, Thomas Sullivan, Susan Tepper, Tiffany White
The stories in this anthology are top notch. I highly recommend this anthology.
-Gloria Mindock
---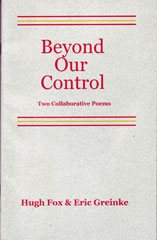 Beyond Our Control: Two Collaborative Poems by Hugh Fox & Eric Greinke
To order: Presa Press, PO Box 792, Rockford, MI 49341
www.presapress.com
$10.00
Hugh Fox and Eric Greinke wrote this over a one year period. Hugh Fox got to see "Beyond Our Control" circulated and nominated for a Rhysling Award. Hugh passed away in 2011.
---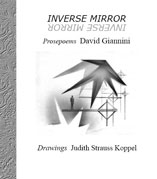 Inverse Mirror by David Giannini
Prose, 2012
Drawings by Judith Strauss Koppel
To order:
The Feral Press, PO Box 358, Oyster Bay, New York 11771
www.pp-pub.com
---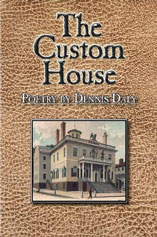 The Custom House by Dennis Daly
Poetry
Ibbetson Street Press, 2012
To order: http://www.ibbetsonpress.com/
Again and again, in poems of precision, conscience, and formal elegance, Dennis Daly arrests our vertiginous world so we may see its beauty, horror, and promise. Daly is a masterful poet, whether he is writing in free or formal verse, and the poems in this substantial gathering of his work accrue to a mature vision of our world as it is and as it could be. The Custom House is a book to savor, a book to treasure.
-Richard Hoffman, author of Gold Star Road and Emblem
---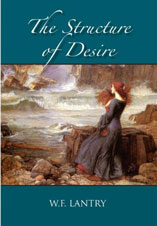 The Structure of Desire by W. F. Lantry
Poetry, 2012
$19.95
To order:
Little Red Tree Publishing
635 Ocean Avenue, New London, CT 06320
www.littleredtree.com
---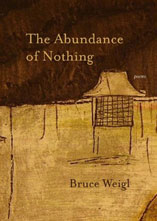 The Abundance of Nothing by Bruce Weigl
TriQuarterly Books/Northwestern University Press, 2012
Poetry, $16.95
To order:
www.nupress.nortwestern.edu
Bruce Weigl's previous collections include After the Others (1999), Sweet Lorain (1996), and What Saves Us (1992), all published by TriQuarterly Books/Northwestern University Press. His poetry, essays, articles, and reviews have appeared in such magazines and journals as The Nation, The New Yorker, The Paris Review, and Harper's. Weigl has been awarded the Pushcart Prize, fellowships at Bread Loaf and Yaddo, and a grant from the National Endowment for the Arts.
---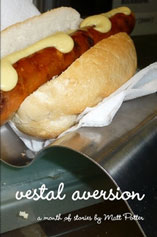 vestal aversion: a month of stories by Matt Potter
Pure Slush, 2012
To order: http://pureslush.webs.com/
Matt Potter has created dark and often funny stories in his first collection "Vestal Aversion." Multi-faceted and fast moving, they are vivid reflections and recollections of life on this planet, during this time in history.
-Susan Tepper, author of 'From the Umberplatzen'

---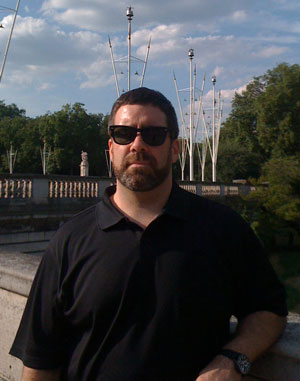 What is your writing process?
I am a compulsive rewriter. It's starting that's hard for me. So I try always to work with a journal, to ensure that when a beginning erupts from my imagination, I can capture it. After that, it's drafting, drafting, drafting. And then more drafting.
It seems as though a lot of your work involves the writings of William Shakespeare. What is it about Shakespeare that draws you to him?
Many things. I've enjoyed Shakespeare since elementary school, when I was obliged to memorize a sonnet. Alright-so I didn't like getting that assignment. But once those rhythms begin to run through your head, they're impossible to shake. During subsequent years as I discovered the plays, I was drawn initially to their powerful characters. Shakespeare takes types-often reworking familiar figures from folklore, legend, and history-and transforms them into complex, dynamic individuals. Later, as I had occasion to reread the plays, I started to appreciate their density. Their understructure of interconnected images, language, and rhetoric is so vast as to defy mastery. But it's still worth spending a lifetime studying.
How did you become the dramaturge for the Harrisburg Shakespeare Company?
The talented folks in that group have been generous enough to let me "tag along" on a number of shows. Ostensibly, I contribute a scholarly perspective to a creative process. But on all the HSC shows I have worked there have been folks who are brilliant at interpreting the language on their own; who know the ins and outs of the plays' dominant themes; who have studied the scripts in numerous other productions; and who have fully immersed themselves in Shakespeare's history and culture. On top of that, they're able to make all these fresh discoveries by bringing their knowledge to bear on the art of performance. So I add a few footnotes, here and there, and I get to learn a great deal.
Does your dramaturgical work affect your poetry? And does your poetry ever affect your work as a dramaturge?
I think by virtue of hanging around theatres I've become a better reader when I've had opportunities to "perform" my poetry. Certainly I draw inspiration for poems from moments in the plays and in shows.
On the same note as the previous question; do you believe that your work as a college professor influences your poetry?
Absolutely. I teach both literature and creative writing courses, and each type of experience informs my poetry in its own way. The more a writer knows about the literary tradition, the better he or she will be able to contribute to it-or at least to position his or her work in relation to it. There is a clarity that comes from knowing how what you are trying to make relates to comparable, earlier attempts. In creative writing classes, I am exposed to myriad cues, prompts, and exercises, some of which become springboards for me. And no matter what the class, I am always learning from students who-in their best moments-challenge me to look at material I thought I had down in new and exciting ways.
Are there any new projects that you're working on now, or planning on starting in the future?
I am working on a book of Shakepseare-inspired poems. It will be an extension of a chapbook, Stages, from back in 2010. Sunnyoutside-which published that chapbook-is also going to bring out my second full-length collection, Our Rarer Monsters, hopefully later this year. I've been fortunate to have not only the great editorial insight of David McNamara in developing this project but also a fantastic artistic collaborator, Marc Snyder. He is making a series of stunning linocuts to accompany several of the poems in the volume. http://sunnyoutside.com/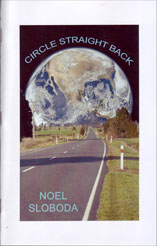 Order Circle Straight Back here...

---

---
If you would like to be added to my monthly e-mail newsletter, which gives information on readings, book signings, contests, workshops, and other related topics...
To subscribe to the newsletter send an email to:
newsletter@cervenabarvapress.com with "newsletter" or "subscribe" in the subject line.
To unsubscribe from the newsletter send an email to:
unsubscribenewsletter@cervenabarvapress.com with "unsubscribe" in the subject line.

---
Index | Bookstore | Gallery | Submissions | Newsletter | Interviews | Readings | Workshops | Fundraising | Contact | Links
---
Copyright © 2005-2011 ČERVENÁ BARVA PRESS - All Rights Reserved