July, 2005 Aug. 2005 Sept. 2005 Oct. 2005 Nov. 2005 Dec. 2005 Jan. 2006 Feb. 2006 Mar. 2006 Apr. 2006 May 2006 June 2006 July 2006 August 2006 September 2006 October 2006 November 2006 December 2006 January 2007 February 2007 March 2007 April 2007 May 2007 June 2007 July 2007 August 2007 September 2007 October 2007 November 2007 December 2007 February 2008 March 2008 April 2008 May 2008 June 2008 July 2008 August 2008 September 2008 October 2008 November 2008 December 2008 February 2009 March 2009 April 2009 May 2009 July 2009 August 2009 September 2009 November 2009 December 2009 January 2010 February 2010 March 2010 April 2010 May 2010 June 2010 July 2010 September 2010 October 2010 November 2010 December 2010 January 2011 February 2011 March 2011 April 2011 May 2011 June 2011 July 2011 September 2011 October 2011 December 2011 February 2012 April 2012 June 2012 July 2012 August 2012
ČERVENÁ BARVA PRESS NEWSLETTER
Gloria Mindock, Editor Issue No. 77 October, 2012
---
INDEX
Happy October! My favorite time of year!
There was no newsletter in September.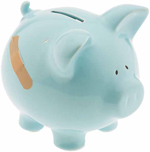 Every October is fund-raiser month for Červená Barva Press. I found that raising money once a year is enough. I tried it twice a year for a few years but it was too much work for me. The press definitely needs donations, any amount will help. Please dig into your wallets and help us out! The fund-raising will continue through November. So you have 2 months to donate!
Červená Barva Press is one of the most active presses in the country. For a two person press, Bill and I publish many books and chapbooks. We are like the energizer bunnies! Since 2006, we have published 63 chapbooks and 36 full-length books. Our next book, which goes to the printer this week, will make 100!!!! This is really exciting for us.
It takes quite a bit of money to keep a press going and to keep publishing books. It definitely is a labor of love. We need money for stamps, mailings, ink, paper, (we print the chapbooks ourselves), and the list goes on. Publishing full-lengths is not cheap. We tried a few different printers over the years but have stayed with one printer for years now. We love the work they do.
In the history of the press, three authors worked really hard to make sure people bought books through the press. They are our best sellers!
We hope you will donate by check or credit card/PayPal. It would mean so much to us and we would be soooo grateful!
Go to: http://www.cervenabarvapress.com/fundraising.htm
---
In the next months to come, look for full-length books by Dmytro Pavychko, Jiri Klobouk, Flavia Cosma, and Daniel Y. Harris. Bill is busy working on chapbooks. Our priority right now is to get two chapbooks out by our contest winners of 2011 and chapbooks by Rachel Goldstein and Ansley Moon.
---
In case you missed our announcement months ago, as of 2012, all Červená Barva Press full-length books are distributed by Small Press Distribution (www.spdbooks.org). Any books published before 2012 are not eligible. Do not email me about this.
---
Our future plans are big! We have been looking for a storefront place to move into. This is where The Lost Bookshelf / Červená Barva Press will have a home. We plan on holding numerous workshops and readings. So far, the places we looked at were way too expensive. We are keeping our eyes open. It will be so wonderful to have a home for our bookstore! Bill and I will update you on this as time goes by.
---
Recently, Červená Barva Press took part in a Small Press Literary Festival, organized by Doug Holder of Ibbetson Street Press and Medicine Wheel Productions of South Boston. Others taking part were: Off the Grid Press, Wilderness House Literary Press, students from Endicott College, and South Boston Literary Gazette. The event was in conjunction with the annual international event-100,000 Poets for Change. I was so impressed with what Medicine Wheel does for the youth in the area. Check out their website at: http://mwponline.org/
I also would like to thank Tam Lin Neville and Zvi A. Sesling for reading for Cervena Barva Press. Thanks a zillion Doug and thank you Michael Dowling and Kathleen Bitetti of Medicine Wheel Productions for being such great hosts!
---
As some of you probably saw on Facebook, Červená Barva Press will be giving a reading at AWP. I am so psyched! Reading for the press are: Andrey Gritsman, John Minczewski, Lucille Lang Day, and Susan Tepper. Thank you Lucy for all your help!
I will also be a part of a panel at AWP called, "The Look of the Book." Other panel members are: Anne Coray, Lucille Lang Day, and Doug Holder. Thank you Anne for asking me.
I also will be part of an off-site reading by New Sins Press and Winged City Press. I can't wait for this! They do gorgeous books. Glenn Sheldon and Teneice Delgado are the best! I will give further details about this and who is reading when I know. Thank you Glenn and Teneice.
---
There are 3 book reviews this month. I personally love all the books that are reviewed this month. If I didn't, they would not be given to reviewers. Thank you Zvi A. Sesling, Irene Koronas and to Steve Glines for taking the time to write a review.
I am always looking for reviewers so if anyone is interested, e-mail me.
---
Please be patient with my response time. This is a very busy time of year.
We are swamped! Happy but swamped! Thanks.
---
During September, we released a new chapbook by Teneice Durrant Delgado called "Burden of Solace."
Check it out at: http://www.thelostbookshelf.com/cervenabooks.html#Burden of Solace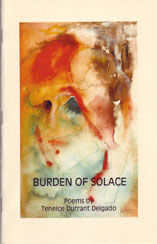 "In Burden of Solace, Teneice Delgado's poems guide us through the brutality of the Irish slave trade while making a clear and poetic argument for human resilience and dignity under seemingly unendurable circumstances. This poet's ear is clearly tuned to the past. Delgado tells a story that needs to be heard and she gives deft voice to the resigned and defiant."
—Kathleen Driskel, Associate Professor of Creative Writing, Spalding University
"In Burden of Solace, Teneice Durrant Delgado boldly examines pain, fear, inevitability, and the soul's arduous endurance. These poems yield an understanding of human captivity from new, devastating angles, and they vividly convey the ways in which hope can wither and flare."
—Marcus Jackson, Cave Canem Fellow
---
Next month, look for book releases from Červená Barva Press and an interview.

---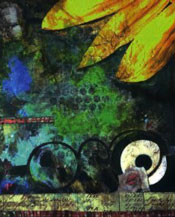 The New Arcana by John Amen and Daniel Y. Harris
ISBN: 978-1-935520-59-7
NYQ Books, 2012
120 pages
To order: www.nyqbooks.org
From the NYQ website:
The New Arcana is a multi-genre extravaganza featuring verse, fiction, mock journalism and academic writing, drama, and art. Both referencing and transcending various literary precedents, the book is a pronouncement for the 21st Century, an exploration of and commentary on the fast-paced and mercurial nature of life in the 2000s. Co-written by poets John Amen and Daniel Y. Harris, the book presents a compelling, jazz-like, and satirical style, a third voice born from the mingling of two distinct individual voices. The New Arcana is a memorable literary statement-a manifesto for our time-as well as a proclamation regarding the transformative qualities of true collaboration.
---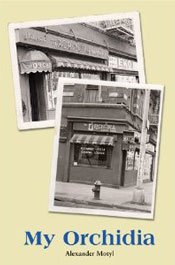 My Orchidia by Alexander J. Motyl
ISBN: 978-1-938144-05-9
BrickHouse Books
To order: http://brickhousebooks.wordpress.com/
"This is existentialism and cheese varenyky served on a single plate; My Dinner with Andre taken to the streets of New York's Lower East Side. There's nothing here that doesn't belong. An exhilarating read, characteristically smart, hilarious-the Motyl Effect at its best.
-Dzvinia Orlowsky, poet, translator, and winner of the Pushcart Prize for Poetry
---
Presa 17
$8.50
To order: www.presapress.com
In this issue: John Amen, Guy R. Beining, Louis Daniel Brodsky, David Chorlton, Kirby Congdon, Robert Cooperman, Linda Nemec Foster, James Grabill, Eric Greinke, John Grey, Ivan Hobson, Ruth Moon Kempher, Donald Lev, Lyn Lifshin, Gerald Locklin, John Marvin, Ann Menebroker, Noman Nathan, Sheryl L. Nelms, B.Z. Niditch, Simon Perchik, Charles Rammelkamp, Michael D. Riley, Dennis Saleh, Arnold Skemer, Marilynn Talal.
Featured poet: Linda Lerner
Lest We Forget, John Elsberg (Memorial)
Book reviews of Lerner, Francisco, Teneice Delgado (Cervena Barva Press, author of Burden of Solace), Skemer and Brooks
---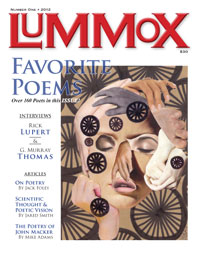 LUMMOX magazine, a poetry anthology published by Lummox Press
ISBN 978-1-929878-38-3
Perfect bound, Trade Paper, 230 + pages
Retail: $30 - - Buy direct from the publisher and pay only $25 (includes shipping)
http://www.lummoxpress.com/journal.html
Lummox Press is pleased to announce the publication of LUMMOX, a new collection of poetry edited by RD Armstrong. The publication date for LUMMOX is Mid-Nov. 2012
Once upon a time, there was a little magazine, called the Lummox Journal. It was published monthly between the years 1995 and 2004 and bimonthly from 2004 to 2006. And although it only had a few hundred subscribers, the LJ came to represent the best of what was going on in the small press during that decade. Though it never won any awards or received any honors, the LJ was hailed by many as one of the best "littles" (as Charles Bukowski called them) around.
"[the] Lummox [Journal], in my opinion, was one of the best half dozen poetry mags in the country. I would rather read Lummox than any of the so-called high class high art poetry mags going. It's got more life and more guts than any mag I know."
-Todd Moore
"It was a sad day when it closed up shop."
But hold on...things change, and now it returns as LUMMOX in a monster version (8 X 10 & over 230 pages!), appearing once a year, in book format. More poetry, more interviews, more essays & articles...Hell! There's more of everything! Check out the contents of issue #1:
Essays by Jack Foley, Steve Goldman, Michael C. Ford, Jared Smith, Tony Moffeit, Simon Perchik & Rd Armstrong. Reviews by Roger Taus, Mike Adams (on the poetry of John Macker), Carter Monroe (on the poetry of Tim Peeler), Ben Newel, & C. Mulrooney.
Interviews with two of the L.A. area's influential poets: G. Murray Thomas (who ran NEXT… magazine for five years and writes for Poetix.com along with a variety of other Ezines) & Rick Lupert (who has been operating the Poetry Super Highway website and running the Cobalt Reading series for over 15 years).
Guest Editors: Jane Lipman (Santa Fe, NM), Georgia Santa Maria (Albuquerque, NM), Doug Holder (Boston, MA), Michael Adams (Colorado), Ryan Guth (Mid-South), Edward Nudelman (Northeast Poets), Jane Crown (International), Biola Olatunde (Nigeria), Don Kingfisher Campbell (San Gabriel Valley, CA), Marie Lecrivain (W. Los Angeles, CA), and James Palacio (OC, CA).
Special Tribute section on Kell Robertson by Tony Moffeit, Leonard J. Cirino by Joe Shermis, Terrance Oberst, Jane Crown & RD Armstrong, Goodbye to Scott Wannberg by Steve Goldman, F. n. Wright & Billy Jones by Raindog, Donna Gebron by G. Murray Thomas, Andre Levi by Jan Steckel, and Max Petrakos by B.C. Petrakos.
ART by: Robert Branaman, Mark Hartenbach, Jim McGrath, Norman Olsen, Claudio Parentela, Raindog, & Toko Tulani.
And the poetry of:
Steve Goldman, Terrance Oberst, Jane Crown, G. Murray Thomas, Bren Petracos, Jan Steckel Georgia Santa Maria, Kenneth P. Gurney, Robert Reeves, Sari Krosinski, Dee Cohen, Mitch Rayes, Johannah Orand, Larry Goodell, Merimee Moffitt, Levi Romero, Richard Wolfson, Jane Lipman, Gary Moody, Janet Eigner, Joan Logghe, Judith Toler, Mary McGinnis, Blair Cooper, Elizabeth Raby, James McGrath, Yves C. Lucero, Catherine Ferguson, Aaron Poller, Adam Walsh, Adrian Manning, AD Winans, Alan Catlin, Angel Uriel Perales, Angela C. Mankiewicz, Anne MacNaughton, Ariana Den Bleyker, Bill Gainer, Bill Jones, Biola Olatunde, Kayode Ariyo, David Obasooto, Sola Owonibi, Joe Opeyemi, Ebiowei Peretu, Brent Leake, Carl Miller Daniels, Catherine Dain, Celia S. Lustgarten, Changming Yuan, Charles Webb, Charlotte McDonald, Christine DeSimone, Dan Fante, D.A. Pratt, DB Cox, Don Kingfisher Campbell, Jim Babwe, CaLokie, Joseph Gardner, Jeffry Jensen, Lolo Kikiriki, Julie LeMay, Radomir Vojtech Luza, Lisa Marie Sandoval, Mary Torregrossa, Doug Draime, Doug Holder, Dan Sklar, Zvi A. Sesling, Timothy Gager, Deborah Finkelstein, Robert K. Johnson, Harris Gardner, Gloria Mindock, Edward Jamieson, JR., Ed Nudelman, Aaron Belz, April Ossmann, Patricia Fargnoli, Grace Cavalieri, Sam Rasnake, Pris Campbell, Tara Birch, Ellaraine Lockie, Ellen Wade Beals, Ellyn Maybe, Evan Myquest, Father Luke, Frank Reardon, Frances LeMoine, Frank Kearns, Gary Jacobelly, Glenn Cooper, Guy R. Beining, HL Thomas, Jackie Joice, Jaimes Palacio, Hannah Weir, Jennifer Donnell, Chris Davidson, Raundi K Moore Kondo, Seth Elkins, Jason Mashak, Diane Klammer, John Bennett, Charles Rammelkamp, Chitra Lele, Jospeh R. Trombatore, Jason Hardung, Jay Passer, Jayne Lyn Stahl, Jeff Parks, Joan Thornton, Jody Balian, John Abbot, John Macker, John Swain, John Yamrus, Judith Skillman, K. Andrew Turner, Karl Koweski, Kell Robertson, Krikor N. Der Hohannesian, Kyle Laws, Lance Nizami, Larry Rogers, Lawrence Gladeview, Lawrence Welsh, Linda Benninghoff, Lynn Bronstein, Linda Lerner, Lorine Parks, Luis Campos, Lyn Lifshin, Lynn Hayes, Marie Lecrivain, Jerry Garcia, Deborah Edler Brown, Eric Lawson, Charles Claymore, Apryl Skies, Maja Trochimzyck, Alex M. Frankel, Marc Olmsted, Mark James Andrews, Mark J. Mitchell, Mather Schneider, Matt Galletta, Mike Adams, James Taylor III, Jared Smith, Jerry Smaldone, Karen Douglass, Phil Woods, Captain Barefoot, Michael Grover, Michael Meloan, Michael Spring, Mitchell G. Cohen, Nancy Shiffrin, Ned Randle, Peter Rabbit, RD Armstrong, Rick Lupert, Rick Smith, R.L. Raymond, Ron Koertge, Roseanna Frechette, Ryan Guth, Michael Adams, Garrett Crowe, Justin Langford, Justin Luzader, Debra Tayloe, Rebecca Yancey, Sean Thomas Dougherty, Sheryl L. Nelms, Simon Perchik, Steve Klepetar, Suzanne Lummis, Terry Sanville, Carter Monroe, Tim Peeler, Tim Tipton, Todd Jackson, Walter Ruhlmann, Wanda Clevenger, William Doreski, William Taylor, JR., Winnie Star, Wolf Carstens, Zack .
A hefty slice of poetry as it appears at the beginning of the 21st Century! Not a complete picture, of course, but a refreshing view of the broad stylistic vista of Free Verse from over 160 poets from around the world and across the USA.
The mission of Lummox Press is to broaden the audience for poetry by publishing poetry that is well-crafted, regardless of the style or fame of the author and to demonstrate the power of poetry to transform lives through readings, talks and publications.
Contacts:
RD Armstrong, Editor in Chief & Publisher
Lummox Press – poetraindog@gmail.com, 562-331-4351
RD Armstrong
Lummox Press & LUMMOX the magazine (coming later this year)
Check for new titles & e-books at www.lummoxpress.com
http://www.facebook.com/pages/Lummox/452947618073129 - LUMMOX Magazine
writers.lummoxpress.com/ My Newest Blog
http://www.cafepress.com/LummoxGifts
http://animoto.com/play/p6uElPR8FMIF3bbc1nyLYg
www.facebook.com/poetraindog/
ebooks on Sound'n Word: http://downloads.free-jazz.net/list/labels/lummox-press/
http://livinginthetimeofheroes.wordpress.com/

---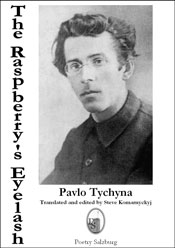 The Raspberry's Eyelash
by Pavlo Tychyna
Translated and edited by Steve Komarnyckyj
Poetry Salzburg
at the University of Salzburg
Salzburg, Austria
Copyright © 2012 by Poetry Salzburg, Steve Komarnyckyj
ISBN: 978-3-901993-36-7
Softbound, 120 pages, no price listed
Review by Zvi A. Sesling



Imagine living under the czar in Russia and find yourself next under an even more oppressive regime head by Stalin. Imagine too that a generation of Ukrainian authors is executed for their writing and become known as the "Executed Renaissance." That in a nutshell is the story of one of the few survivors of Stalin's crackdown, Pavlo Tychyna (1891-1967). Even more amazing is that Tychyna survive not only the czar and Stalin but World War I became head of the Soviet Ukrainian parliament.

In order to survive Stalin we are told he wrote doggerel. But at this best was a fine poet whom Komarnyckyj says is the outstanding Ukrainian poet of the 20th century.

In his forward Steve Komarnyckyj notes, "The experience of reading a translated poem can seem like wandering through a labyrinth of fairground mirrors and looking at your reflection becoming grotesquely swollen or stretched like a rubber band."

He goes on to note that, "Any attempt slavishly recreate Tychyna's intricate rhyme schemes and verbal pyrotechnics in English is doomed to failure because of the intrinsic difference between the languages and cultures."

Nonetheless, Komarnyckyj has achieved a dynamic English version of Tychyna's poetry, which unlike some translators of non-English poetry who leave the reader wondering what was written, Komarnyckyj has provided us with clean and easy to read verse in which difficult Ukrainian metaphors are rendered in very accessible English.

Let's start with the opening poem, Solar Clarinets, which Komarnyckyj has translated in which one can imagine Tychyna acknowledges himself as the survivor of Executed Renaissance and "buoyant spring grass" as hope for the future, along with "remade with earth always."

Clarinet, your nakedness
Resonates around the centre of things,
Black wood, where notes are planets,
Trembles and sings

Until I am only
An echoing bell of sounds,
The blind place where we play
With angelic hands.

Song levitates.
Buoyant in spring grass,
Remade with earth always.
The water's suppleness.

Of course, many of us will probably not know how the poem reads in its original language, but the English rendering is understandable and neat.

Then there are these stanzas from the poem Golden Echo, which can be seen as a repudiation of Stalin:

O soulless bird,
You would peck out
Our eyes, our faith, our heart,
Why are you here? Speak?

And so spilling out from him the shadow,
A dark sheet
Thrown over the doves and sunlight.

Around us the streets fill
With a black tide
Of maimed and diseased people,
Who placed them on their knees?
Whose hand will reach out tto them?
A deranged God's?

Here the image of the dictator is torn down verbally the way Saddam Hussein's statue was physically removed from its pedestal and decapitated. It may also be seen within the context of the Soviet forced famine of Ukraine in 1932-1933 in which millions died.

Again in the opening stanza of Fugue we see Tychyna's mourning of the dead, those who succumbed to the Soviet state:

I walk past the cemetery
Summer is still abundant,
The day slouches in the grass
A man with his collar unbuttoned

And at ease,
But something weeps in nature.

There is a lot of simple beauty in Tychyna's poetry (and some more difficult as well). There are brave put downs of the Soviet state and loyalty to friends and fellow writers. Fortunately for readers, Komarnyckyj's translations are easy to understand, while retaining the Eastern European poetic tradition.

Tychyna's poetry is shown as a combination of surrealist and nature oriented, whose poetry, while not well known in the United States is deserving of wider readership and recognition. Komarnychyj, is a first class translator who has done a masterful job.

________________________

Zvi A. Sesling is author of Across Stones of Bad Dreams (Cervena Barva Press, 2011), King of the Jungle (Ibbetson Street, 2010) and the forthcoming Fire Tongue (Cervena Barva Press). He is Editor of Muddy River Poetry Review and Bagel Bards Anthology #7.
---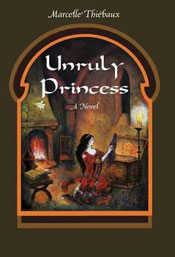 Unruly Princess
Marcelle Thiebaux
Westbow Press
www.westbowpress.com
$13.95
Review by Rene Schwiesow
In 1242, King Bela IV of Hungary and his Queen, Maria Lascaris, were expecting a child. The royal couple pledged their unborn daughter to God if only Hungary would be delivered from the terror of the Tartars. Hungary was liberated and Margit (also known as Margaret) was given to the convent, entering the Dominican order at the age of three.
Marcelle Thiebaux pays tribute to the nun princess in her historical work "Unruly Princess." A former professor of English at St. John's University, New York, Thiebaux's research on Princess Margit began at the National Szechenyi Library. She had been invited to present a seminar on medieval women at the Central European University in Budapest. While in Budapest, Thiebaux visited the ruins of Saint Margit's convent and was drawn to study her life.
Princess Margit, inspired by her aunt, Saint Elizabeth of Hungary, was known for her austerity and severe self-penance. In the opening chapter Margit introduces herself to the reader describing the items that she keeps in a large oak chest. The chest, she says, is what her mother calls a hope chest and should contain items meant for her wedding. Instead, Margit's chest holds what she terms "instruments of self-discipline." These include scourges, hair shirts and irons. She uses the irons to inflict burns on her own skin. The first two chapters give us a clear view of what Margit feels is necessary to make herself worthy of her heavenly spouse. Our modern day standards would certainly find her penances to be self-inflicted abuse.
When Margit's cousin Ottakar of Bohemia defeats King Bela's army, King Bela hopes to arrange a marriage between Margit and Ottakar to help bring peace. Ottakar has become smitten with Princess Margit, but Margit is steadfast in her devotion to her heavenly spouse and refuses to accept a papal dispensation and leave the convent to marry. Though she intentionally refuses to take care of herself, choosing instead to go without bathing and to dress herself in tatters, Margit has a deep compassion for the villagers and is considered a miraculous healer. Her use of herbals and poultices is well-known.
"Unruly Princess" weaves a tale of family, country, religion and war during the 13th century. Thiebaux takes us on a journey as seen through Margit's eyes and the eyes of those close to her, those who understood her commitment and devotion to God and those who did not. It is well worth the read for those interested in medieval tale, as Thiebaux masterfully creates a vivid, moving portrait from historical fact. In addition to "Unruly Princess" Thiebaux has penned other books and articles on medieval literature, including "The Stag of Love: The Chase in Medieval Literature;" "The Writings of Medieval Women;" and "Dhuoda: Handbook for her Warrior Son."
Rene Schwiesow is a southeastern Massachusetts writer/poet.
She is co-host of the wildly popular South Shore venue Poetry: The Art of Words.
---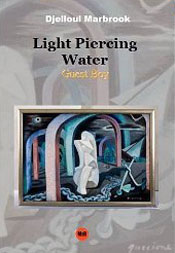 Light Piercing Water (Guest Boy)
by Djelloul Marbrook
Mira Publishing House
ISBN 978-1-908509-06-2
Review by Steve Glines
There is always something fun about a book written in English by an author whose native language is not English. Non-native speakers are often very inventive with our language, using interesting metaphors where we might use a cliché. There are other times when the reader skids to a halt with the need to decipher a sentence or paragraph that contains English words embedded in an alien grammar. Fortunately this does not happen very often in this first of a trilogy that vaguely mirrors The Odyssey or so the author promises.
The hero of this thin volume is Bo Cavalieri, a seaman, former U.S. Navy frogman and an artist extraordinaire. Bo, which stands for boson, is half Arab and half German with an Italian step father. OK so we know he's conflicted right there. The book opens with a small convoluted plot that leads to a young Arab boys suicide. Bo takes it upon himself to deliver the remains to the boys home town in Algeria. The task being done Bo signs up with a tramp steamer that's been outfitted by a rich British eccentric (aren't they all) and his mistress to do underwater archaeology.
For the middle two quarters of the book Bo and his British companions wander the coasts of North Africa, Greece, the Red Sea and somehow end up in Oman. Bo meets the Sultan of Oman who likes Bo and calls him Sinbad. A few pages later they discover an important ship wreck. A few pages after that Bo quits for almost no reason and becomes captain of a small Omani ship bound for the African coast. On the return trip Bo discovers that they are carrying slaves. He kills the owner, renames the ship and divides the spoils between the rest of the crew after dropping his female slaves off on a random beach somewhere.
Bo joins up with another tramp steamer headed to England. While this steamer is laid up for repairs he goes to Scotland to visit his fathers former girlfriend. Bo thinks she might be his real mother because his real mother is such a witch (See I told you he was conflicted). She isn't but he (and we) learn all about how Bo came to be and why he is such a good artist: his mother was a good artist. We learn his father was killed in a jealous rage but it's immaterial to the story. After having a one night stand with his fathers ex-girlfriend, Bo is back aboard ship and ends up in New York City where we learn he owns an apartment. The apartment had been rented out to some drug dealers so Bo throws them out and proceeds to get completely drunk, destructively drunk. His free time is spent telling us about his childhood and how he loves to swim the East River. It's after one of these swims that Bo is attacked by a bout of amnesia and ends up in Belleview psychiatric hospital.
That's it. There are two more volumes in this trilogy so it's safe to say that Bo remembers who he is unless the rest is all retrospective but we are given no hint, no foreshadowing of what will happen to him. We have only the publishers promise that the trilogy echoes The Odyssey. A good read...

---
WORKSHOPS, CRITIQUES, EDITING
AND READINGS
CALL: (718) 942-4102
Email: mikegraves50@hotmail.com
Mr. Graves is the winner of a grant of four thousand-five hundred dollars ($4,500.00) from the Ludwig Vogelstein Foundation for 2004.
He is the author of two full-length books from Black Buzzard Press: Adam and Cain (2006) and In Fragility (2011).
His chapbooks are Outside St. Jude's (R. E. M Press, 1990) and Illegal Border Crosser (Červená Barva Press, 2008).
He has published thirteen poems in the James Joyce Quarterly and read from his poems influenced by Joyce to a gathering of the Joyce Society at the Gotham Book Mart.
His poem Apollo to Daphne appears in Nina Kossman's anthology, Gods and Mortals: Modern Poems on Classical Myths (Oxford University Press, 2001).
Http://www.youtube.com/results?search_query=poetry+thin+air+spencer&aq=f

---

---
If you would like to be added to my monthly e-mail newsletter, which gives information on readings, book signings, contests, workshops, and other related topics...
To subscribe to the newsletter send an email to:
newsletter@cervenabarvapress.com with "newsletter" or "subscribe" in the subject line.
To unsubscribe from the newsletter send an email to:
unsubscribenewsletter@cervenabarvapress.com with "unsubscribe" in the subject line.

---
Index | Bookstore | Image Gallery | Submissions | Newsletter | Readings | Interviews | Book Reviews | Workshops | Fundraising | Contact | Links
---
Copyright © 2005-2012 ČERVENÁ BARVA PRESS - All Rights Reserved