July, 2005 Aug. 2005 Sept. 2005 Oct. 2005 Nov. 2005 Dec. 2005 Jan. 2006 Feb. 2006 Mar. 2006 Apr. 2006 May 2006 June 2006 July 2006 August 2006 September 2006 October 2006 November 2006 December 2006 January 2007 February 2007 March 2007 April 2007 May 2007 June 2007 July 2007 August 2007 September 2007 October 2007 November 2007 December 2007 February 2008 March 2008 April 2008 May 2008 June 2008 July 2008 August 2008 September 2008 October 2008 November 2008 December 2008 February 2009 March 2009 April 2009 May 2009 July 2009 August 2009 September 2009 November 2009 December 2009 January 2010 February 2010 March 2010 April 2010 May 2010 June 2010 July 2010 September 2010 October 2010 November 2010 December 2010 January 2011 February 2011 March 2011 April 2011 May 2011 June 2011 July 2011 September 2011 October 2011 December 2011 February 2012 April 2012 June 2012 July 2012 August 2012 October 2012 November 2012 February 2013
ČERVENÁ BARVA PRESS NEWSLETTER
Gloria Mindock, Editor Issue No. 80 May, 2013
---
INDEX
Welcome to the May, 2013 Newsletter.
There was no newsletter for March or April.
In April, Cervena Barva Press celebrated its 8 year anniversary. Wow!
Bill and I work hard to get so many chapbooks and books published. It has been such an honor to publish so many wonderful writers. We have so many more to go. Thank you so much. Thanks to everyone who has supported Cervena Barva Press through the years and the many friendships made. Bill and I are just so grateful. All of you have helped this press keep going. There are not enough words to express our appreciation. Bill and I thank you a zillion times!!!
The press was founded in April, 2005 and since 2006, we have published 107 books. We have numerous chapbooks/books being sent to the printer this month by Jiri Klobouk, F.D. Reeve, Alan Elyshevitz, Michelle Reale, Krikor Der-Hohanessian, Rodica Draghincescu, Susan Lewis, and Joani Reese. Next month, there will be just as many. We are working to catch up with our schedule and keep it on track. In 2014, we will be accepting fewer manuscripts for publication.
---
AWP was wonderful and it was so great to see so many of you.
The panel, "The Look of the Book" went great. It was so nice to be a part of it. Thanks Anne Coray for asking me and thank you Lucy Lang Day and Doug Holder, also on the panel. The Cervena Barva Press Reading at AWP also went very well. The readers were Andrey Gritsman, Susan Lewis, Bill Yarrow and Lucy Lang Day. A special thanks to Bill Yarrow and Susan Lewis for taking the place of 2 writers who could not make it. Everyone read incredible work. Thank you!!! You all rocked!!!! Many of you helped at the booktable. That help was much needed so thank you!
I met some of my authors for the first time and saw some I already knew. I even saw some old friends I haven't seen in awhile. It all was so special. I had a great time going to dinner with Susan Lewis and Jonathan Penton. Wonderful to see you both. After the Cervena Barva Press reading, some of us went out to dinner and it was just the best to hang out and chat. I am truly lucky to have so many wonderful people in my life.
---
In the Cervena Barva Press Studio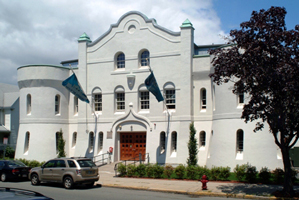 If you haven't checked out the Cervena Barva Press Studio at the Center for the Arts at the Armory, 191 Highland Avenue, Basement, B8, in Somerville, I hope you will soon. We have readings, workshops, and events going on in the space constantly. It is heaven to have my own space for the press!
We have many of the Cervena Barva Press books and chapbooks there discounted. They are not discounted online. In the summer, we will move The Lost Bookshelf Bookstore into the space. We also have a collection of used books in the space. We have discontinued having used books online at The Lost Bookshelf.
Here are two photos of the Cervena Barva Press Studio.
(Photos courtesy of Irene Koronas)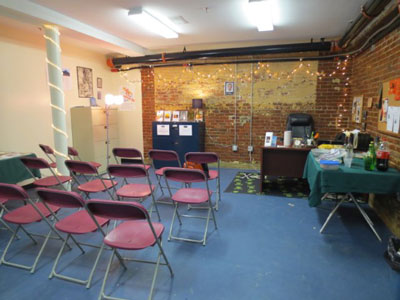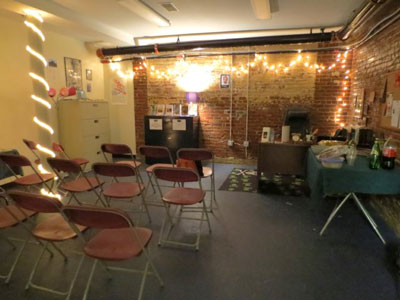 ANY AUTHORS PUBLISHED BY THE PRESS OR HAS FORTHCOMING BOOKS, are welcome to come read for the press. You are responsible for your own expenses.
Contact me and we can arrange the details. Readings are open to others visiting the area. You just need to let me know. I do prefer authors to have books out. If I am familiar with your work, you don't need this. I believe in being good to emerging writers as well as established writers. I also am working on giving back to the community here in Somerville because the community has been so good to me. Many local authors have read in the space already.
---
Here are just a few photos of the Vaclav Havel Tribute, a writing workshop, and a few readings.
(Photos courtesy of Irene Koronas, Zvi A. Sesling, and Timothy Gager)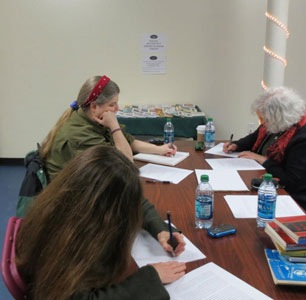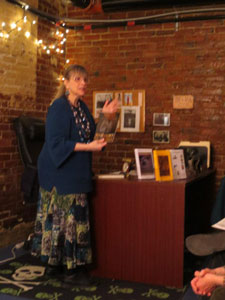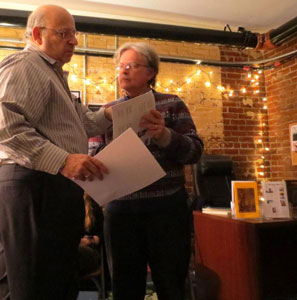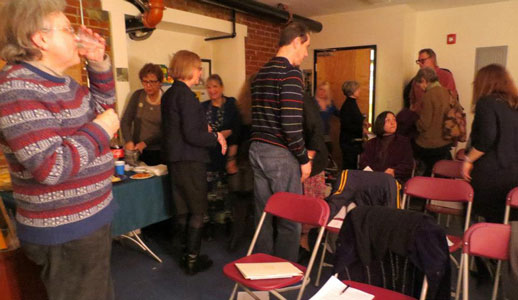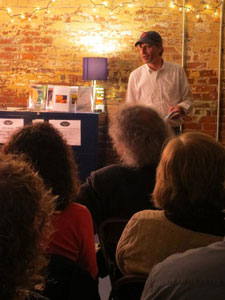 ---
May Readings at the Cervena Barva Press Studio are:
May 3rd: Marcia Slatkin and George Capaccio

May 8th: Bill 'Liam' Alberti, Charles Harper, Rene Schweisow (South Shore Poets)

May 10th: Partridge Boswell and Tino Villanueva
Cervena Barva Press Studio
Center for the Arts at the Armory
191 Highland Avenue
Basement, ROOM B8
Somerville, MA
---
Author News
Congratulations to Linda Nemec Foster. Her chapbook, "Ten Songs from Bulgaria" published by Cervena Barva Press in 2008, has been set to music by composer Laszlo Slomovits.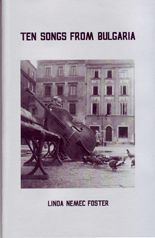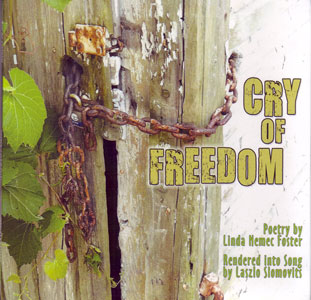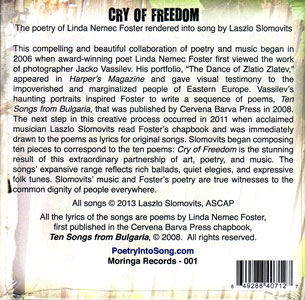 Order Ten Songs from Bulgaria here...
The CD is called "Cry from Freedom." It is now available for sale at: http://poetryintosong.com/recordings/other.php
---
Congratulations to Flavia Cosma. She has returned from Lima, Peru and Buenos Aires, Argentina where she celebrated her new book of poetry translated by Luis Raul Calvo of Beunos Aires. This is exciting!
Flavia is also getting ready for the writing festival in Val David, Ontario that she hosts. Writers from all over the world attend this festival. Here is information on it: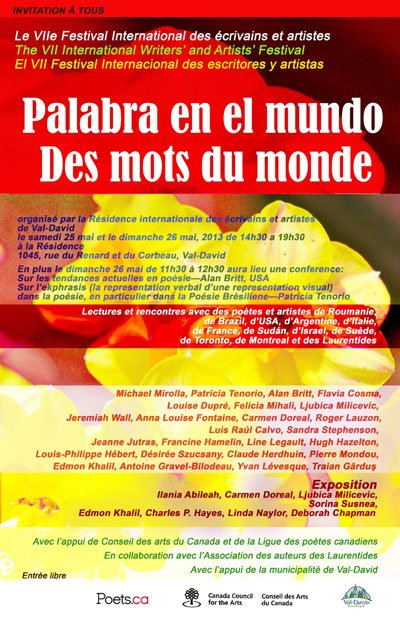 ---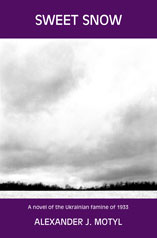 Alexander J. Motyl celebrated the publication of "Sweet Snow" on April 20th at the Ukrainian Museum in NYC. Cervena Barva Press is happy to announce this publication. The book is available at The Lost Bookshelf for pre-orders and will be shipped May 17th, 2013.
To Pre-order, go to: Sweet Snow A novel of the Ukrainian famine of 1933 by Alexander J. Motyl
The book is also in distribution and will be available soon from SPD, Amazon, Powells, and Barnes & Noble etc…
Sweet Snow is set in Ukraine in the winter of 1933. While a terrible famine rages in the countryside, the secret police are arresting suspected spies in the cities. A German aristocrat from Prussia, a Jewish communist from New York, a Polish diplomat from Lviv, and a Ukrainian nationalist from Vienna come to share a cell. As they are being transported, their van overturns and they are freed - to wander amidst the devastated villages, desolate landscapes, and frozen corpses. As they struggle to survive, they come to grips with the horror of the famine as well as with their own delusions, weaknesses, and mortality.
---
In the last 2 months, we also released 3 other publications.
"Microtones" by Robert Vaughan, "amores gitano" by Roberto Carlos Garcia, and "The Bonsai Curator" by Pamela L. Laskin. All these chapbooks and books are available from Cervena Barva Press.
To order, go to: http://www.thelostbookshelf.com/index.html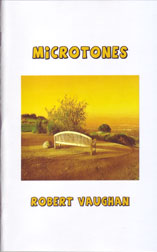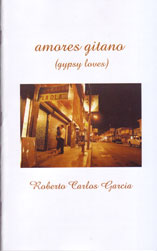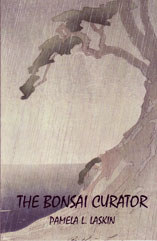 To keep this press alive and for us to keep going, please order books from Cervena Barva Press and The Lost Bookshelf. It helps the press survive. The press is growing and we are one of the most active presses in the country!
---
Raves will be in the newsletter next month. It will be a bigger section than usually. So many good books have been sent my way. I have bought some really good books to tell you about. It is really exciting to read such great books so stay tuned…
---
Interviewed this month is Aimee Sands.
and "The Next Big Thing" An Interview With Susan Lewis.
Next month, an interview with Robert Vaughan will be posted.

---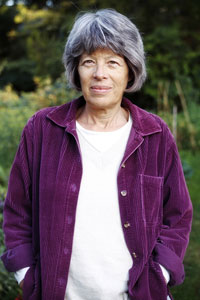 Talk a bit about your relationships with Ann Killough, Tam Lin Neville, and Susana Roberts, with whom you oversee the Brookline reading series.
Just for a little background, the Brookline Poetry Series is a 12-year-old venue that has featured Jean Valentine, Tracy K. Smith, Eduardo Corral, Robert Pinsky, and Major Jackson, among many others. We also maintain an open mike that attracts some really good working poets from the Boston area - people who are publishing in literary journals, working on manuscripts. It's a venue that people return to month after month, and we follow the development of each other's work at the open mike. Over the years, quite a few of us have published books. It's a really supportive venue, but it's serious. There aren't too many other open mikes like it that I know of.
Dianne Ouelette, a Brookline poet, founded the Series in 2001. I remember I thought it was a bad idea. I can't remember why. I was wrong! Anyway, when Dianne asked our writing group for help with the Series, I volunteered.
Only two months after we'd gotten the Series going, Dianne's ovarian cancer - that she thought she'd beaten - suddenly came back. She died very quickly. She was only 44. She had a husband and two young daughters. There was a kind of courage in her last days that I felt. The Series grew from there.
Sue joined me almost immediately to keep the Series going. She's a poet from a quarry town in Vermont, and she writes gorgeous poems, full of love and stones. She's also a popular poetry teacher at Boston College.
A couple of years later, Ann got involved- she's a Southerner who settled in Brookline, with a huge extended family up and down the East Coast. She won the PEN New England Award a few years ago for her extraordinary book Beloved Idea, and the whole family showed up, coming all the way from DC and North Carolina.
Tam is a very recent and wonderful addition to 'the wicked sisters,' as I sometimes call us. I think of her as a person who 'hides her light under a bushel' - very unassuming but erudite, knowledgeable about poets and poetry, a poetry reviewer, and author of two fine books. In addition to all that, she and her husband Bert Stern recently founded a new press for poets over 60 called Off the Grid Press.
The Series is always a struggle. Where to find the time to select poets, book them, publicize the readings, maintain the website? We all do the Series for free, and we all have multiple other responsibilities. Sometimes we just barely pull a season out of our hats. We have meetings at Zaftig in Coolidge Corner, and as we've gotten older, we have hilarious conversations that sound something like this: "I really liked the poetry of that woman that brought her baby to the open mike, what was her name?" "Oh yeah, I know who you mean." "Yeah, what was her name?" "She passed the baby to her husband when she read." "Right. I remember them. He passed the baby back when he read." "What were their names?" (It was Amy Clark and Jonathan Weinert). One way or the other, though, we get it done, and with a lot of respect for each other's expertise and poetic taste. We try to get consensus for every poet we book. We each have our favorites that we champion, and that can be a good education for all of us about poets we haven't heard of, or don't know very well.
There are husbands and boyfriends who work on the Series too. Berred Ouellette, Dianne's widower, is a sound engineer, and did our sound work for years. Now Ann's husband Joe Killough takes care of it. My partner, the poet Jim Henle, has been invaluable in making suggestions for readers for the Series.
So it's kind of a family affair at this point, we've all known each other for so long. We try to uphold the Series' underlying mission: to be a venue that is both warm and serious about poetry. We're proud the open mike has been called "Boston's best literary open mike" by the Boston Globe.
What do you look for in writers you invite to read at the Brookline series?
For the main featured poets, we have to love their work. We don't all have to love their work, but we all have to at least like it. For the opening readers, we keep an eye on people who read at the open mike, and an eye on local literary journals and prizes - again, looking for poetry we love. We strive for a mix of poets of color and white poets, but it's not much of a mix yet.
You have done some work in public radio and television. What has working in radio been like for you?
I loved radio and I still do. I love the sound of the human voice, and I love the way radio leaves more room for the imagination than TV does. I moved to television because, as a freelancer, I couldn't make enough money to live on in radio. I miss radio to this day. I'm glad I can at least narrate my own film, and that I can still do interviews. Those two things were the core of my radio work.
Talk about the inspiration behind your first book of poetry.
The best way I can answer that is to quote the opening inscription to my book: Through dark holes come birds, then words, their brush and favor, nightlings startled off course. The Green-go Turn of Telling was 10 years in the making. It's a poetic excavation of self, an evocation both of human wreckage, and of a rescuing force of female wildness. It ends with a series of love poems - I'm not sure how to characterize those - maybe 'fractured' is the word.
I also want to talk about what makes writing possible for me. When I was at Bennington, I gave a talk called The Essential Echo. The idea is that writers need to know there's someone there who wants to hear them. It can be a partner, a group, a friend, a community - Virginia Woolf had her husband Leonard and the Bloomsbury circle. For me, my essential echo has first and foremost been the teachers at the William Joiner Writers' Workshops, particularly Eva Bourke, Fred Marchant, Bruce Weigl, and Martha Collins. The emphasis in the poetry classes there is on generating new work. For me, that was 'permission to write,' a concept that I've heard other women writers talk about. I needed the assignments to get me going. And the Joiner faculty had (and have) a way of receiving students' work that makes you feel like maybe you have something to offer. I would never have imagined going to Bennington for an MFA, much less publishing a book, without the Joiner teachers.
My essential echo also includes the community surrounding the Brookline Poetry Series. I like to be heard at the open mike there.
Do you see a responsibility on the part of artists (visual and otherwise) to take on social issues such as racism, as you have in much of your documentary work?
I think all of us, artists and otherwise, need to think about race and how it manifests in our daily lives. We need to learn to notice the little things and the big things - like disrespect toward a person of color at a cash register, or the newspaper article reporting that the flu is affecting communities of color more than white communities. Within the poetry community, this means that if you see something happening that doesn't seem quite right, racially speaking, you have a responsibility to say something. I think this is especially true for white people, because we white people tend to leave all the speaking-up to people of color. It's really hard to speak up, but I figure with practice we can get better at it.
However, I don't believe all artists have a responsibility to take on race in their work, because the work has its own imperatives. You have to obey those imperatives. Sometimes race comes through in the work, sometimes it doesn't. In general, I find political poetry (that is, good political poetry) to be extremely difficult to write. But the imperatives of my film work have been all about race for a long time.
Do you see your work as a filmmaker, poet, and radio / tv producer as coalescing into a single mission, or do you regard these aspects of your work separately?
My poetry definitely informs my film, which is called What Makes Me White? Poetry has taught me to trust my voice, and also to trust my sense of imagery. When I'm writing the narration or directing a scene, that trust helps me immeasurably. It has deepened the film, and helped me to take big creative risks with it. Also, I have a poem that opens the film. It's the only one that I've ever been able to write about race, and it gave me the title of the film. I couldn't make the film the way I'm making it if I weren't a poet.
Let us know a bit about your travels to Mexico and elsewhere. How have these cultural experiences shaped your work and passions?
I haven't traveled that much, actually. Mexico was my longest trip - about 5 months. My goal was to learn Spanish, and I did. The main thing I learned in Mexico, in addition to Spanish, was that the U.S. isn't the center of the world. In Mexico, Mexico is the center of the world: its art, its history, its political struggles. The Mexicans are a very proud people, and very patriotic. I had no idea. I guess the trip was part of my racial education, although I wasn't aware of it at the time. So I learned humility there, and an awareness of my own unconscious American - arrogance, I guess is the word.
Eduardo Corral read for the Series in November, and he pointed out that he doesn't italicize or translate the Spanish words in his poems. As I understood him, his intention was to give English and Spanish equal weight. That made a deep kind of sense to me. Reading his work later, I could understand most of the Spanish words, and I thought, 'This is what it means to be an American now' in some way - to move among languages. The word 'American' is changing its meaning, I think.
When do you best like to write poetry? Does this schedule differ from that of your other work?
I don't really like to talk about my writing process. That's something I need to keep private.

---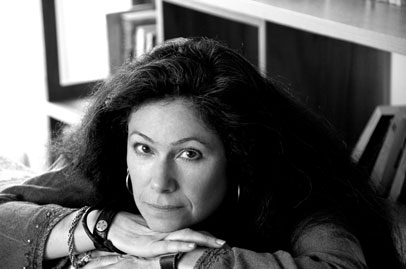 What is the working title of the book?
"How to Be Another."
Where did the idea come from for the book?
I was experimenting with a range of variations on the prose poem, from more-or-less abstract, aporetic verbal collages, to meditations, to parables and tales, when I realized they had a certain thematic through-line, namely, empathy - its necessity as well as its ultimate unattainability. Hence the title, "How to Be Another." What's more, I realized my dissimilar approaches could be understood as different ways to elucidate, illustrate, or convey that thematic through-line. So I divided the collection into four sections: i.e., e.g., Rx, and vis.
What genre does your book fall under?
Prose poetry.
What actors would you choose to play the part of your characters in a movie rendition?
Most of the parts are for CGI-animated impossibilities. But there are ordinary humans in these tales as well. Chandler Riggs (who plays Carl in The Walking Dead) would be great for "The Kiss." Elisabeth Moss (who plays Peggy in Mad Men) would be amazing in a number of these pieces. "Half-Life" requires a wolf-like white dog, very much like my Samoyed, Loki - although I suspect he has no real interest in acting!
What is the one sentence synopsis of your book?
"Between anything & the real thing, jaws snap."
How long did it take you to write the first draft of the manuscript?
Three or four years, give or take a few.
Who or what inspired you to write this book?
Borges, Cortazar, Rimbaud, Mallarme, Russell Edson, Wittgenstein, to name a few. Discovering the breadth of potential for the short prose form mined by these great writers felt like a homecoming for one impulse of my writing self.
What else about your book might pique the reader's interest?
Among its cabinet of oddities are boys who "flap their wings and pray for rain," a rebellious moon, intransigent scallops, a dog who can deep sea dive, "clouds which act like railroads, taking anything anywhere," a recriminatory moth, and a man whose life is an art exhibit.
Will your book be self-published or represented by an agency?
It will be published by Cervena Barva Press later this year.
My tagged writers for next Wednesday are:
Terese Svoboda, "Dogs Are Not Cats" (MadHat Press, 2013)
Norma Cole, "Distraction"
Sheila Murphy, "American Ghazals"
Gloria Mindock, "Screaming for Paul"

---

---
If you would like to be added to my monthly e-mail newsletter, which gives information on readings, book signings, contests, workshops, and other related topics...
To subscribe to the newsletter send an email to:
newsletter@cervenabarvapress.com with "newsletter" or "subscribe" in the subject line.
To unsubscribe from the newsletter send an email to:
unsubscribenewsletter@cervenabarvapress.com with "unsubscribe" in the subject line.

---
Index | Bookstore | Image Gallery | Submissions | Newsletter | Readings | Interviews | Book Reviews | Workshops | Fundraising | Contact | Links
---
Copyright © 2005-2013 ČERVENÁ BARVA PRESS - All Rights Reserved